2009 Western & Southern Financial Group Masters
Cincinnati, Ohio, USA - August 17, 2009
Editorial by Vince Barr.

Photography by Pablo Sanfrancisco.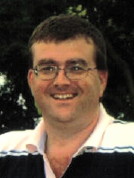 Vince Barr
First Round Action

August 17, 2009 -- Day one of the men's main draw at the Western & Southern Financial Group Masters went generally according to plan with only two upsets as 13th-ranked Gael Monfils lost his first round match to 29th-ranked Ivo Karlovic in a tough three-setter, 4-6, 7-6 (5), 6-7 (2) that went two hours and 10 minutes. The other upset featured Tommy Robredo (ranked 16th) losing to 35th-ranked Jeremy Chardy, 3-6, 5-7. In the Monfils match, it came as no surprise that Karlovic out-served the Frenchman by bombing 21 aces for the match (vs. 8 for Monfils) and managed to save all his break points while Monfils was only broken once. It was the type of match where you hate to see anyone lose but someone had to. Gael has played here three times previously and had a 4-3 career record in Cincinnati while Robredo had a 12-7 record in seven previous appearances. The difference between them was that Robredo had experienced some success here by reaching the semifinals on two separate occasions (in 2004 losing to Lleyton Hewitt 3-6, 2-6 and in 2006 losing to fellow countryman Juan Carlos Ferrero, 3-6, 4-6). Chardy next faces the winner of the John Isner vs. Tommy Haas match which is the main attraction on tomorrow night's schedule. Karlovic next plays Paul-Henri Mathieu in the second round, most likely August 19th. Other first round results can be found on the web at www.cincytennis.com.
As noted in a previous blog entry, the top 8 seeds here (Roger Federer, Rafael Nadal, Andy Murray, Novak Djokovic, Andy Roddick, Jo-Wilfried Tsonga and Nikolay Davydenko) all received first round byes and therefore did not have any matches scheduled during day one of the men's main draw. Now, if you were paying attention, you might have noticed that I only gave you seven names rather than eight as the top seeds in this draw. That is because the # 6 seed, Argentina's Juan Martin Del Potro pulled out of the tournament before starting play here on account of fatigue after reaching two consecutive finals (winning at the Legg Mason Classic in Washington, D.C. the week of August 3rd beating Andy Roddick, 3-6, 7-5, 7-6 (6) and last week reaching the finals at the Masters Series 1000 in Montreal, losing to Andy Murray 7-6 (4), 6-7 (3), 1-6). Del Potro needed some rest after playing 10 matches in two weeks with six of them going the distance of three sets. Then you factor in a six-hour time change from Western Europe to Eastern Standard Time and that will take a toll on anyone, even a professional tennis player who does that on a regular basis. The lucky loser in this case is 55th ranked Julien Benneteau of France. For those of you who may not know, the lucky loser is the highest-ranked player to lose in the final round of qualifying. Benneteau lost on Sunday to Lukasz Kubot of Poland 2-6, 5-7. Benneteau will get the first round bye that Del Potro would have had and then play the winner of the Feliciano Lopez and Jurgen Melzer match which is the first one scheduled on Court 3 tomorrow (August 18th).
Since the top 8 players receive first round byes here, day one is generally when the top players meet with the media to talk about their play thus far in the year, what they are hoping to achieve in the coming weeks and months and so on. What follows are parts of conversations with Roger Federer, Rafael Nadal & Andy Roddick. We'll start with Federer, who lost in the quarterfinals of the Rogers Cup in Montreal (which always precedes this event) to Jo-Wilfried Tsonga, 6-7 (5), 6-1, 6-7 (3). The first question dealt with the brutal scheduling of back-to-back Masters 1000 series events which had been a factor in Federer's defeat here back in 2006 when he was the defending champion but lost his second round match (5-7, 4-6) to a then unknown Andy Murray after he won the Rogers Cup in Toronto over Richard Gasquet. At the time, the draw was at 64 players with no first round byes and he complained that it was not fair to the top players (playing big events back to back with no first round byes) because it was simply physically impossible to do win both events without having a couple of days off in-between.
"I think we've (finally) solved that problem for the top (players) with the byes we have in both events," Federer said. "I think that before (we had the byes) if you wanted to win both, you had to play 12 matches in 13 maybe 13 days. With the traveling, that was (virtually) impossible. (Now) with the byes, it's not so bad," Federer noted. Federer is having a monster year, both on and off the court. He finally pulled through at Roland Garros for his first French Open championship, competing his career grand slam and then a few weeks later, reclaimed this throne at Wimbledon, winning for the sixth time there and passing the legendary Pete Sampras for most grand slam championships won with 15 (Pete had 14 in his illustrious career which ended with his championship in the 2002 U.S. Open and induction in the International Tennis Hall of Fame in Newport, Rhode Island, in July, 2007). But perhaps his greatest lifetime accomplishment came off the court this year as he became the parent of twin girls (Myla & Charlene) with his wife, Mirka. Apparently, sleep deprivation has not been an issue with the infants so his focus is really on getting ready for the U.S. Open. And the Masters event in Cincinnati has been a win or go home early type of event for him over the years. "I feel (that) my game is good enough to do really well here," Federer explained. "(However), I still have to (make) some adjustments (in order to play well) on hard courts again," Federer continued. "(It) sounds simple, but the points are played differently than (they are) on clay and grass (and it) just takes some (time) getting used to," Federer noted.
Another interesting question dealt with the rise of Andy Murray (currently ranked # 2 in the world as of the August 17th rankings) as well as the injuries that befell Rafael Nadal, which cost him the # 1 ranking due to his inability to defend his 2008 titles at the French Open as well as Wimbledon. "Of course, Andy (Murray) and myself have both benefitted (from) Rafa being injured. We both took advantage of it," Roger explained. "I won both majors and he won Montreal. He's done really well. I think it all comes down to the U.S. Open for him. If he loses early, he's not very happy having won here and then losing there," Federer concluded.
Next up was Rafael Nadal, who used his performance in this tournament last year to overtake Roger Federer as the top-ranked player in the world. Nadal lost in the quarterfinals of the Rogers Cup in Montreal to Juan Martin Del Potro, 6-7 (5), 1-6 prior to returning to Cincinnati, where he reached the semifinals last year (his deepest penetration into a draw here in five previous visits) when he lost to Novak Djokovic, 1-6, 5-7. So, what exactly is he looking for this week? A specific result? Obtaining a greater sense of his overall court movement, timing, footwork and so forth? Nadal noted that your "court sense" improves in direct proportion to your results, i.e., the more and better you play, the more confidence you have and the better you feel. "If you don't have very good results, the important thing is to (continually improve all aspects of your game)," Nadal said. What was his perspective on falling to # 3 in the world? "It's only a number; (it) doesn't change my perspective (or) my goals," Nadal said. "(My level of contentment) is the same today, yesterday (and when) I was No. 2 before (I got to) No. 1. So, in the end, what makes me happy (is being) ready to play and enjoying playing (the game)," Nadal continued. "I spent five years at No.2 and almost a year at No.1. Ranking is important, but it's not the most important thing. For me, (that comes with) winning important tournaments (and being) as competitive (as possible)," Nadal concluded.
Did the forced break in his schedule (caused by tendonitis in his right knee which forced him to miss two months of the season in June and July) cause him to get depressed? Did he miss tennis or follow the sport on television? "(Well), I watched the final of Wimbledon and the last two games of the (French Open) final (as well as) Spain's Davis Cup (performance), but that was it (as far as tennis watching was concerned)," Nadal said. "The first week is tough after you have the injury; (the timing was very bad coming during the most important time of the year with back-to-back grand slams in the French Open and Wimbledon while) feeling the worst in terms of physical (health)," Nadal continued. "But later (you realize that) life is not only tennis. I was in Mallorca with family. That's always very important to me; with (my) friends and a lot of support. The summer in Mallorca is perfect: good weather, beach. Perfect. Nice water. So, I was injured (at) the worst time (in the tennis calendar) but it was the best time to enjoy Mallorca," Nadal explained. He went on to say that while he missed the competition on court, he recognized that he just wasn't physically ready yet to return. He only wanted to come back when he was ready and his knee had improved enough for him to play well during the summer hard court season in the United States. Reading his comments, it sounds like the break was good for him mentally as well. "When I stopped, I was tired of playing with pain. When you go to practice every day with (physical) problems in your knees (which) limit you every day, you lose the desire to practice," Nadal said. (At the least) you cannot practice with (the same level of) intensity," Nadal concluded.
Andy Roddick was up next and he has consistently maintained that playing here is one of his favorite tournaments outside the grand slams. Last year, he had to pull out just prior to his first match with a neck spasm that was caused by falling asleep with his neck at a weird angle. Despite some intense physical therapy off site from a chiropractor, he was unable to play. A lot has changed in his personal life this year as he got married to Sports Illustrated Swimsuit Model Brooklyn Decker. He nearly upset Roger Federer in perhaps the second most thrilling final at Wimbledon (it's tough to top last year's match between Nadal and Federer there but this year was probably close with the score 14-16 in the final set).
Entering this event, he has a record of 25-6 for an 80.6% winning percentage. So, why has he been so successful here? "I feel like I've normally played pretty well (during) this part of the year. I've gotten really good fan support here over the years," Roddick explained. "I remember, especially in 2006 when I hadn't been playing well (he won the tournament over Juan Carlos Ferrero 6-3, 6-4 which was a rematch of sorts from his only grand slam championship to date at the U.S. Open in 2003 when he also played Ferrero). (This tournament) kind of got me back on the right track," Roddick explained.
In 2005, Roddick squared off against Roger Federer who beat him in straight sets (6-3, 7-5) here for his first Western & Southern Financial Group Masters tournament win in Cincinnati. This year, he came very close to beating Roger at Wimbledon, so it was obvious that he had been able to improve his game tremendously. So, what did he need to do in order to start beating Federer? "Um, well, I need to win, you know, two more points," Roddick admitted with some derisive laughter on his part. That was a reference of him being two points away from beating Roger at Wimbledon this year when his chance for a second major championship just eluded his grasp. "It's tough to compare one specific match to another one and say you're a lot better, overall," Roddick continued. "Actually, in the 2005 final, I feel like I really didn't play well here, but I don't think he played (all that) well, either. If I put together some of the performances I have (had) against him in that final, it probably would have ended a little bit differently," Roddick explained.
Since Wimbledon, he took a little bit of time off, then returned to the tour at the Legg Mason tennis classic in Washington, D.C. and reached the finals, losing to Juan Martin Del Potro, 6-3, 5-7, 6-7 (6) and then again the following week to the same guy in the semifinals at the Rogers Cup in Montreal 6-4, 2-6, 5-7. "The last two weeks, I've actually hit the ball really well," Roddick said. "I haven't served that well, so I've been kind of getting through matches, kind of just grinding through them a bit more," Roddick noted. "But I'd rather have it that way (winning matches while not serving well) than the other way (serving well but losing). I feel like the serve will come around; it always has," Roddick said.
Andy made an interesting contrast between his current coach (Larry Stefanki) and other previous coaches which have included Jimmy Connors as well as Brad Gilbert. Without naming names of what his previous coaches told him, he said that other coaches have told him to "hit one shot (that he does well) and then go for another, and that's fine," Roddick noted. Larry said that using that approach will be "kind of hit or miss and your results might be a little spotty. You'll have patches where you play well and (others) where you don't," Roddick continued. "I think he was the first (coach) to actually have more faith in my game overall. (He told me that) you don't need to force the issue all (of) the time. You can kind of let it come to you, if need be. He has faith in me being able to chip the ball around and put returns in play and rely on my legs a little bit more. That was nice because at times I think I had forgotten that I was actually a pretty good tennis player," Roddick concluded.
Did he have any specific goals in mind for this week in Cincinnati, other than the obvious of trying to win the tournament and get as much preparation for the U.S. Open this week as he possibly could? "I like where my preparation is heading into the Open. Playing eight matches in ten days is a good thing coming off a month off and being able to come out and (go deep into the tournaments he has played)," Roddick said. "I lost a couple of tight ones but won a lot of tight ones, too, in the last couple of weeks. I hope I can start serving the way I'm used to. I'm confident that I can do that. But beyond that, it's just a matter of competing and trying to play good tennis again," Roddick said.


Earlier Columns from this Event:
August 15-16, 2009 Western & Southern Financial Group Women's Open Coverage: Ladies Semifinals and Finals
August 13-14, 2009 Western & Southern Financial Group Women's Open Coverage: Through The Ladies Quarterfinals



Player Profile Index (Men) | Pro Tennis Showcase Archive | Player Profile Index (Women)


SUBSCRIBE TO THE TENNIS SERVER PHOTO FEED
All Tennis Server photography is copyrighted by the photographer and/or the Tennis Server, and all rights are reserved. You may not copy these images without permission. While you are welcome to create hyperlinks to Tennis Server web pages, you may not embed these images into other web pages or blogs without permission. To request permission, please use this contact form. Please be sure to clearly indicate exactly which photograph(s) you are requesting permission to use, as terms and conditions will vary depending on the photographer and the photograph.
---