BNP Paribas Open 2010, Indian Wells, California, USA
March 14, 2010
Editorial by Vince Barr, Photography by Harvey Rubin.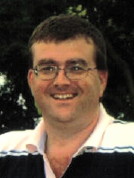 Vince Barr

Sharapova Bounced Out Of The BNP Paribas Open

I was all set to cover a few of the men's singles matches from today's second round of the BNP Paribas Open at Indian Wells, but the Maria Sharapova vs. Jie Zheng match captured my attention instead. I had never seen Zheng play and the two players only had one previous meeting several years ago (at the 2003 Japan Open where Sharapova won 6-3, 7-5). But that previous meeting really meant nothing in terms of any predictive value as to how today's match would unfold for two big reasons: (1) Zheng had just turned pro that year and (2) she was building her ranking (122nd at the time of their previous match).

On paper, the match did not look to invoke much drama despite the relatively high rankings of the participants involved. As of the March 8th rankings (new ones will be out tomorrow), Zheng comes into the match ranked # 23 while Sharapova is 10 places higher at # 13. Sharapova had just won her 21st WTA title in Memphis about a month ago and lost in the first round at the Australian Open, which was a shocker. Jie Zheng had played in more tournaments and got to the semifinals at the Australian Open before losing to Justine Henin, 1-6, 0-6. That performance Down Under was her best finish in a major since she turned pro in 2000 and her ranking has been consistently on the rise aside from a setback in 2007 when she finished out of the top 100 players at the end of the year. You might want to keep an eye on this young lady (she'll be 27 in July, which is young, by my standards).

Zheng won the first set of today's (3/14) encounter with surprising ease, 6-3. Tracy Austin noted some flaws in Sharapova's service routine involving an incomplete rotation of her serving shoulder, affecting her service game as well as accuracy. Eleven games into the match, Sharapova's first serve (48% vs. Jie Zheng's 67%) backed up Tracy's assessment that something was wrong with her shoulder, which she admitted in a post match interview that I have not yet seen. Tracy mentioned this fact in one of the later women's matches that she was covering. Zheng has been compared to International Tennis Hall of Fame member Michael Chang for her on-court tenacity. If you remember watching Chang play over the years, you probably recall that he was rarely out of a point. Many fellow men's players noted that they hated to play him because they would have to hit 3-4 times the number of winners that they normally hit due to his court speed and gritty determination to make every point count.

Sharapova did not have a good return game today as well, which certainly did not help her in this particular match. At one point in the match, Zheng had lost her serve only twice in 11 service games. The third game of the second set alone took 15 minutes to play and featured nine break point opportunities. Maria tried to intimidate Zheng with her power but this tactic proved unproductive as Zheng ran down some absolutely impossible shots. The comparison to Michael Chang was very appropriate. At 3-1 in the second set (Sharapova leading on a break and hold of her own service game), there were 16 deuces in the last two games alone. One shot that appears to be giving Zheng some difficulty is her forehand, but that may be due to the fact that she is out of position when she is trying to hit it. This is due largely to the fact that much of the time she is hitting this shot, she is on a full sprint just to get to the ball and might be overrunning it just a little bit, throwing off her accuracy a little bit.

Sharapova got a double break in the second to win that set by a score of 6-2. One of the commentators mentioned that after watching Zhang move for an hour and a half, it puts a lot of pressure on your (meaning Sharapova's) game to be a little too fine and try to place your shots with a little more precision than might be necessary. This might be causing her to make many more unforced errors than she otherwise would have. Still, tennis is a game of adjustments and Sharapova should know how to cut down on her errors unless something is wrong with her shoulder.

The third set was tied at 3-all after both players exchanged service breaks at 2-all; the match has featured 12 breaks of serve thus far (each player having lost serve six times each over the course of the match) in the nearly two and a half hours played. Both players were exhibiting a very high quality of play; Zheng hit a wicked cross-court forehand and Maria executed a nice swinging half-court volley and predictably, it was now at deuce, 3-all. This goes to show you that sometimes the matches you think won't be all that interesting turn out to be the best ones of the tournament. Sharapova appeared to be getting a little bit tired as she went down a mini-break as a result of a swinging overhand volley error (that she usually hits). This was followed by yet another forehand error which went wide to the deuce court. Zheng converted her very next break point opportunity to lead 5-3 in the final set with two service breaks in hand. While I like Sharapova, I found myself rooting for Zheng because I greatly admire her tenacity and effort. Also, Zheng seemed to be playing within herself a little bit more than Maria, who appeared as though she was rushing her volleys to get the point over with quickly, perhaps in an effort to conserve some energy. That strategy did not work as Zheng finally prevailed, 6-3, 2-6, 6-3 in a match that took two hours and 43 minutes to play. In tomorrow's newspaper (3/15) this match will likely be considered an upset, which is technically true as Zheng is the lower-ranked player -- she will advance to the third round to play Australia's Alicia Molik, who obtained a wildcard to enter this event. But I think that the better player won this particular match.

In terms of the match statistics, Maria had 14 double faults compared with only four for Zheng Jie. Sharapova also took more risks as well as her winner to unforced error ratio was much worse than Jie Zheng's. Maria hit 27 winners compared to only 21 for Jie Zheng, but also had 44 unforced errors compared with 32 for Zheng Jie. This gave Sharapova a plus / minus deficit of a negative 17 (i.e., 27 winners - 44 unforced errors). In comparison, Jie Zheng had a plus / minus of -11 (i.e., 21 winners - 32 unforced errors = -11). Both players won 100 points in this match. So, looking at it another way, Sharapova "donated" six more points than did Zheng Jie, which was a critical factor as to why Zheng Jie won this particular match. Maria also had some difficulty in her serving, but did manage to raise it a bit from the mid-point of the match and finished with a 55% first serve percentage vs. Zheng Jie's 69% in the same category. In a close match like this, such a small differential in plus / minus can be the difference between who continues to the next round and who goes home.

On the men's side

Roger Federer took a break away from professional tennis since winning his 16th major tennis title at this year's Australian Open. He had planned to play in Dubai, United Arab Emirates, the week of February 22nd but was unable to do so. The reason had to do with some sort of a lung infection but it appears to be all cleared up now. As a result, this tournament is Roger's first action since winning his 16th major title at this year's Australian Open. Roger's schedule typically does not change all that much and he was looking forward to playing in Dubai, possibly because he is very comfortable in that desert environment. He spends many of his North American summer off weeks doing some training over there in the hot desert weather of that Middle Eastern country.

At the BNP Paribas Open, Federer was drawn to play Romania's Victor Hanescu, currently ranked at # 43 in the world, in his second round match. He had never lost in four previous meetings with the Romanian and looked to be sailing through this particular encounter when he dropped the second set in a tiebreaker, 7-5. Prior to tonight's match, Hanescu had never been able to take a set off The Swiss Maestro, let alone a match. So, the fact that Hanescu won the second set in a tiebreaker is a notable accomplishment for the Romanian. That was be the good news for Victor and it represented something he can be proud of as winning a set from the best player ever is not an easy thing to accomplish. The bad news was the fact that he also had to play a third set and Roger probably did not take too kindly to having to change the time for his dinner reservation with his wife and family attending the event.

Federer's goal is nothing short of perfection, at least in the way that he plays. Last year in Cincinnati, he told me that he plays a tournament, not individual players. He is constantly trying to improve upon his performance from the previous year. If he won the tournament the previous year, he wants to do so more easily this year. If he failed to win the title last year, he wants to make sure he gets it this year. So, losing a set reminds him that he needs to focus more on the match at hand. It also gives him further motivation to crush his opponent, making the ending somewhat predictable. The third set was over before Hanescu really knew what hit him. Roger broke Hanescu's serve twice to win the third set, 6-1 and the match 6-3, 6-7 (5), 6-1. Hanescu actually out-served Federer for the match, checking in with a first serve of 83% vs. only 60% for Federer; but Victor lost this match in his return game (in the third set) by being able to win only 20% of his service returns (4 out of 20 points) vs. 50% for Federer in the final frame.

Andy Roddick also played his first match of the tournament late Sunday night in his matchup against Taiwan's Yen-Hsun Lu, currently ranked at # 103 as of the March 8th rankings. They had met twice previously, with Andy winning in straight sets on both occasions. Their most recent encounter was a few weeks ago in Memphis, TN at the Regions Morgan Keegan Championships during the week of February 15th where they met each other in Round of 16. Lu had to qualify for the BNP Paribas and has been working with Mark Woodforde, half of the famous "Woodies" doubles team that will be inducted into the International Tennis Hall of Fame this July. The focus of his work with Woodforde has been his on-court movement, something he was exceedingly good at during his legendary career. Lu's high ranking reached # 55 in the world on 4/6/09 and he has been up-and-down since. Roddick broke Lu's second service game of the match to go up 2-1 and appeared to have no difficulty holding his own serve, which accounts for the match lasting an hour and 19 minutes in a 6-4, 6-4 match.

Lu was obviously pressing and Robbie Koenig, one of the commentators on Tennis Channel's coverage noted "that you can't win by playing that way." With not even four games in the books, Lu was down 7-1 in unforced errors. Roddick just needed one service break to take it and he did so without losing his own serve (and didn't even face one break point against his serve) in the first 35 minutes of play. Andy's first serve percentage was a rather robust 78% though Lu nearly matched him at 68%. Andy lost his serve in the second set but managed to break back to get to 4-all; Lu was attacking Andy's backhand and went to that shot several times but missed wide to go to deuce. Then he misplayed a net volley and hit that one wide, giving Roddick the ad-point on his service game. That was followed by a shot that went long to give Andy the break to go up 5-4, functioning as a virtual match point as Roddick was hitting 84% of his first serves in (compared to 48% of Lu's first serving percentage).




[18] Jie Zheng (CHN) d [10] Maria Sharapova (RUS) [yellow shirt] 63 26 63




[1] Roger Federer (SUI) d Victor Hanescu (ROU) [blue shirt] 63 67(5) 61




[27] Marcos Baghdatis (CYP) d Arnaud Clement (FRA) [sunglasses] 76(7) 61





Earlier Columns from this Event:

March 13, 2010 BNP Paribas Open: Double The Fun
March 12, 2010 BNP Paribas Open: Hit For Haiti in Indian Wells





Player Profile Index (Men) | Pro Tennis Showcase Archive | Player Profile Index (Women)


SUBSCRIBE TO THE TENNIS SERVER PHOTO FEED
All Tennis Server photography is copyrighted by the photographer and/or the Tennis Server, and all rights are reserved. You may not copy these images without permission. While you are welcome to create hyperlinks to Tennis Server web pages, you may not embed these images into other web pages or blogs without permission. To request permission, please use this contact form. Please be sure to clearly indicate exactly which photograph(s) you are requesting permission to use, as terms and conditions will vary depending on the photographer and the photograph.
---