Farmers Classic LA Tennis Open 2010, Los Angeles, California, USA
August 1, 2010
Editorial by Vince Barr. Photography by Harvey Rubin.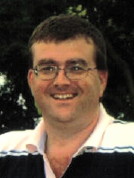 Vince Barr
Querrey Triumphs in Los Angeles over Andy Murray in Thrilling Fashion

Sam Querrey might want to consider buying a few lottery tickets in the near future. It's not like the guy needs the money, especially after collecting $111,950 as a result of his championship win over Andy Murray on Sunday. Rather, buying the lottery tickets might be a wise investment because of his incredible luck at being able to overcome some very steep odds against him in this event. He has had to rally from behind in his last three matches (victories over Rainer Schuettler, Janko Tipsarevic and now Andy Murray for the title). On two different occasions, he was forced to stare down at least one match point against him but he managed to escape both times. That's not to depreciate the talents of his competitors nor Querrey himself. Rather, it is merely to point out how difficult it is for touring pros to snatch victory from the jaws of a nearly certain defeat.

Entering the championship match, Querrey had played nine sets of tennis in four previous matches against Andy Murray and lost them all. David Nainkin, Querrey's coach, placed a good portion of the blame squarely upon Sam's shoulders by pointing out that he has lacked patience in those previous contests against the young Briton. "He tends to overplay and take more risks (against Andy) than he needs to," Nainkin observed. "He needs to wait for his opportunity to unleash his forehand," Nainkin concluded. For his part, Murray thought that his ability to anticipate Querrey's powerful serve in addition to being able to return well would decide the outcome of the match.

Murray was a late addition to the field as he was originally going to use this week as a practice. But tournament officials were in somewhat of a bind when Novak Djokovic pulled out at the last minute. So, they called Andy and asked if he would consider taking a wild card into their event and he agreed to do so. For his part, he was glad to take a break from the South Florida heat and humidity to fly cross country to Los Angeles where the weather is much more tolerable. And knowing a little bit about his personality, I think he enjoyed visiting LA where he had never played one point in his career to date. Of course, he had played several times at Indian Wells, CA, but that city is 1-2 hours east of LA.

This is the same guy who chose to be driven from Montreal to Cincinnati last year for the Western & Southern Financial Group Masters event (a 16-hour affair) rather than fly two hours between both cities. He explained his decision as a combination of jet fatigue as well as a desire to try something new. As a result, he was able to see part of the U.S. that he might not have otherwise had the opportunity to do. Because he was under the age of 25, even he (a multi-millionaire) could not rent a car. So that meant he had to be a passenger for that particular trip but he apparently enjoyed the excursion tremendously. He was able to clear customs quickly because the Border Patrol recognized him and had fun stopping at several Subway fast food restaurants in complete anonymity which NEVER happens at home. That's why it didn't surprise me that he took a flyer (literally) at the last minute to play in Los Angeles since he had never played there before. While he did not win the title, he did pocket $58,850 for his efforts for the week, which isn't too bad.

In the first set, both players quickly held serve but Andy got in a bit of trouble in his second service game as he went down two break points. Unlike yesterday when Sam had great difficulty converting break points, he pounced on his first opportunity to capture an early lead at 2-1. Sam then consolidated his break with another service hold to lead 3-1. But Murray was able to break back in the seventh game of the set to go back on serve. Pam Shriver, who was sitting courtside as an analyst for ESPN-2, noted that Querrey might have been bothered by the sun on his service toss. It ended up costing him the first set as he was broken again to lose the first, 7-5. Nainkin's comment that Querrey has tended to take too many unnecessary risks proved prophetic as Querrey double-faulted to end the first set.

Unlike their previous encounters where Querrey could not manage to win a set, he was able to secure the second frame in a tiebreaker. Since the match was highly competitive and very close as the final score would indicate, I thought I would try something new. Typically, I try to identify several key points in the match where the momentum appeared to turn in one player's favor or another. This match was a bit different as there were several such turning points. Therefore, I thought I'd take a "deep dive" into several key statistics in both players' service and return games and look at the four previous matches as well as the current one to see if the data tied into the key points that were emphasized by the players themselves prior to the match. Surprisingly, they did and I'll get into all that in a moment.

Murray commented to Shriver that he felt he had been able to beat Querrey in their previous matches because of his relative superiority in returning Sam's serve. So, that was my starting point to see how well he would do in the championship match as compared with all of their previous four encounters. I promise that this won't be a boring analytical treatise on minute statistical details. Or perhaps I should say, I hope it won't bore you! The ATP collects data on specific matches directly from the chair umpire and enters it into their Match Facts system. These are considered the official statistics. The next time you're at an ATP match, notice how the chair umpire enters data into a palm pilot-like device. That is how these statistics are generated. Having said this, I feel a disclaimer is necessary. Statistics can only tell part of the story. How well a given player performs on a specific day is also subject to qualitative data that we can't measure in terms of numbers. So, the best use of statistics is to remind yourself that they are only a guide and need to be seen in the context of how a match turns out. You cannot use them, with any definitive measure of authority, as the main reason why a specific player won or lost.

I've included a grid of some statistics that I felt were important in this match and cross-checked them against their previous encounters to establish a baseline performance by which you can compare how one player did in LA vs. all the other times that they played previously. Fortunately, the head-to-head series was both brief as well as consistent in terms of surfaces that they played on. Both grass and hard courts are faster surfaces and could point you in one direction while a contest played on slow red clay might point you in another, so that problem was avoided. A common sense observation is that one player's dominance in his service game would correspond to the opponent's relative weakness in their return game. Further, break points saved is the inverse of break points converted so it was only necessary to give one of those statistics as you would expect. The Totals column sums their performance on a point-by-point basis over their four previous matches and therefore provides a baseline average performance. You can then use this highlighted column to compare how well they played in a given category in their previous matches vs. how they actually performed in Los Angeles. This will provide a clue as to which parts of their game were "off" and which parts were "on" so that it becomes a little easier to understand the outcome.

As I noted before, you can't really over-emphasize any one statistic over another and say, from a definitive standpoint, that it was the definitive reason why a player won or lost. There are other, non-statistical factors that often have a greater influence over a player's performance on any given day. For instance, a player might have eaten something that did not agree with his stomach and he felt terrible on court which could explain an unusual performance in a match or a specific statistical category. There is no way to measure that sort of thing as that would constitute a qualitative explanation whereas statistics are quantitative measure that can only take you so far.


Andy Murray vs. Sam Querrey's Statistics

Andy Murray

06 Newport

08 Cincy

08 Paris

10 Wimble.

Totals

10 LA Open

1st serve %

37/65 (56%)

34/55 (61%)

42/66 (63%)

43/95 (45%)

156/281 (56%)

67%

1st serve points won

24/37 (64%)

28/34 (82%)

27/42 (64%)

36/43 (83%)

115/156 (74%)

48/64 (75%)

2nd serve points won

15/28 (53%)

10/21 (47%)

10/21 (47%)

33/52 (63%)

68/122 (56%)

14/32 (44%)

1st return points won

14/37 (37%)

16/43 (37%)

11/29 (37%)

22/75 (29%)

63/184 (34%)

16/68 (24%)

2nd return points won

20/26 (76%)

22/33 (66%)

17/28 (60%)

25/40 (62%)

84/127 (66%)

25/47 (53%)

Total serve points won

39/65 (60%)

38/55 (69%)

39/66 (59%)

69/95 (72%)

185/281 (66%)

62/96 (65%)

Total return points won

34/63 (53%)

38/76 (50%)

28/57 (49%)

47/115 (40%)

147/311 (47%)

41/115 (36%)

Break Points Saved

5/7 (71%)

0/2

5/7 (71%)

7/8 (87%)

17/24 (71%)

3/5 (60%)

Sam Querrey

06 Newport

08 Cincy

08 Paris

10 Wimble.

Totals

10 LA Open

1st serve %

37/63 (58%)

43/76 (56%)

29/57 (50%)

75/115 (65%)

184/311 (59%)

59%

1st serve points won

23/37 (62%)

27/43 (62%)

18/29 (62%)

53/75 (70%)

121/184 (66%)

52/68 (76%)

2nd serve points won

6/26 (23%)

11/33 (33%)

11/28 (39%)

15/40 (37%)

43/127 (34%)

22/47 (47%)

1st return points won

13/37 (35%)

6/34 (17%)

15/42 (35%)

7/43 (16%)

41/156 (26%)

16/64 (25%)

2nd return points won

13/28 (46%)

11/21 (52%)

12/24 (50%)

19/52 (36%)

55/125 (44%)

18/32 (56%)

Total serve points won

29/63 (46%)

38/76 (50%)

29/57 (50%)

68/115 (59%)

164/311 (53%)

74/115 (64%)

Total return points won

29/65 (40%)

17/55 (30%)

27/66 (40%)

26/95 (27%)

99/281 (35%)

34/96 (35%)

Break Points Saved

9/14 (64%)

6/10 (60%)

3/8 (37%)

8/12 (66%)

26/44 (59%)

6/8 (75%)


Looking at the spreadsheet, the first thing I noticed was that Andy Murray's observation about how important it was for him to return well was dead-on. Over the four previous matches, he had managed to win about 47% of Sam's first or second serves. However, in the finals at Los Angeles, his performance declined to only 36%. Breaking this down further, you can see that Murray was able to win only 24% of Sam's first serves (16 of 68) in LA when he had been able to win 34% of Querrey's first serves in the four matches he had played previously. The second returns were also a bit of a problem as he won only 53% (25 of 47) in LA as compared with 66% on average in the four previous matches. That is a big, big difference in his return game.

Of course, Sam had something to do with Murray's performance, so we can compare how well Murray returned with how well Sam served. Sam exceeded his performance on both first and second serve points won as compared to his baseline performance as the chart shows. Regarding first serve points won, he posted a figure of 76% by winning 52 of the 68 points in the match. That performance was easily his best showing in that category from any of the four previous individual efforts. Likewise, his second serve points won of 47% (22 of 47) was far superior to anything he had been able to do against Andy previously.

Another observation was Murray's second serve points won (44%) was easily the lowest rate he was able to convert on in any of the previous head-to-head matchups with Querrey. He had been able to average winning about 56% of his second serve points, so that was an area of his game that was just slightly off from his baseline. This obviously meant that Querrey's performance on second returns was likely to be better than his series to date average and it was (56% in LA vs. 44% elsewhere). In terms of service breaks, both players were broken twice.

Murray is not presently scheduled to play in the Legg Mason Tennis Classic in Washington, D.C. next week. Unlike getting the wild card for LA, I would not expect him to play in D.C. even if it were offered a wild card. That's because the ATP requires top-ranked players to play in both the Rogers Cup, which begins the week of August 9th as well as the Western & Southern Financial Group Masters in Cincinnati, which begins on August 16th. If he chose to play in Washington, that would entail playing four consecutive weeks prior to the Open and that would risk injury as well as fatigue prior to the start of the year's last grand slam event. Obviously, that would not be a smart decision on his part. For some of the lower-ranked players, playing four straight weeks is not so much of an issue as they are not winning the titles and are playing only a few matches each week. Sam Querrey is scheduled to play in Washington but he has a first-round bye, so that should make things a little easier for him. Ironically enough, his opponent in the second round could very well entail a rematch with Janko Tipsarevic if Janko pulls through his match against Arnaud Clement in the first round there.

I would be remiss if I did not mention the Bryan Brothers win in Los Angeles in their doubles final against the tandem of Eric Butorac & Jean-Julien Rojer. This win, 6-7(6), 6-2, 10-7 marks the 62nd tournament victory by Bryan & Bryan and it set the record for most tournament titles by a doubles team. They had been tied with Mark Woodforde and Todd Woodbridge (also known as "The Woodies") at 61. Woodbridge lives in Melbourne, Australia, where he is raising a family with little kids at home, so he was unable to be present for the record-breaking performance. However, Mark Woodforde was there since his commute was a little easier to navigate -- he lives in the Southern California city of Manhattan Beach. It was a very classic gesture on Woodforde's part to be there to congratulate the Bryans on their record-setting performance. I'm not surprised that Woodforde wanted to be there as I have met him on a couple different occasions in Cincinnati when he was playing. In person, he struck me as a very humble and laid-back kind of fellow which is rare for a professional athlete. On television, Woodforde noted that he was just thankful that the Bryan brothers kept the focus on men's doubles. Unfortunately for tennis enthusiasts, it tends to not be given as much attention as men's singles. That Woodforde was able to put aside whatever ego he has to congratulate the Bryans on surpassing his and Todd's record tells you a lot about the kind of person he is and that is nothing short of a first-class individual.






[2] Sam Querrey (white cap) d [1/W] Andy Murray 57 76(2) 63




Bob Bryan (white shorts, left handed) / Mike Bryan (white shorts, right handed) d Eric Butorac (black shorts, white cap) / Jean-Julien Rojer 67(6) 62 10-7





Earlier Coverage from this Event:

July 31, 2010 Farmers Classic: Andy Murray, Feliciano Lopez, Janko Tipsarevic, Sam Querrey
July 30, 2010 Farmers Classic: Andy Murray, Alejandro Falla, Janko Tipsarevic, Marcos Baghdatis, Sam Querrey, Rainer Schuettler
July 29, 2010 Farmers Classic: Andy Murray, Tim Smyczek, Feliciano Lopez, Dudi Sela
July 28, 2010 Farmers Classic: Janko Tipsarevic, Somdev Devvarman, Marcos Baghdatis, Ryan Sweeting
July 27, 2010 Farmers Classic: Robby Ginepri, Ilija Bozoljac, James Blake, Leonardo Mayer
July 26, 2010 Farmers Classic: Ranier Schuettler, Horacio Zeballos, Ernests Gulbis, Lukas Lacko
July 24, 2010 Farmers Classic: Andre Agassi, John McEnroe, Jim Courier, Michael Chang





Player Profile Index (Men) | Pro Tennis Showcase Archive | Player Profile Index (Women)


SUBSCRIBE TO THE TENNIS SERVER PHOTO FEED
All Tennis Server photography is copyrighted by the photographer and/or the Tennis Server, and all rights are reserved. You may not copy these images without permission. While you are welcome to create hyperlinks to Tennis Server web pages, you may not embed these images into other web pages or blogs without permission. To request permission, please use this contact form. Please be sure to clearly indicate exactly which photograph(s) you are requesting permission to use, as terms and conditions will vary depending on the photographer and the photograph.
---