W&SFG Women's Open 2010, Cincinnati (Mason), Ohio, USA
August 10, 2010
Editorial by Vince Barr.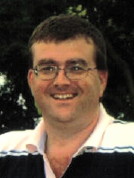 Vince Barr

The Cincinnati Sauna

The second match on center court Tuesday featured Melanie Oudin against Elena Vesnina of Russia. The two players had only met once previously at Ponte Vedra Beach this year in the quarterfinals with Vesnina winning fairly easily, 6-2, 6-1. Since that tournament is played on clay, those results were not necessarily indicative of how today's match would unfold. Unfortunately for Oudin, her second match against the young Russian went largely in the same fashion as the first one. This was my first opportunity to see Melanie play and I had expected (or perhaps more appropriately hoped) that the match would be much closer.

Vesnina came in at # 49 while Oudin was ranked 42nd. Much of Oudin's ranking stems from her inspiring run to the U.S. Open quarterfinals last year. Her recent performance has been a bit more challenging: usually a first or second-round exit in all of her previous eight tournaments. Her last sustained run of success came back in mid-April when she reached the quarterfinal round at Charleston. You can attribute at least part of her lackluster results to two primary factors: (1) because she is generally not seeded, she has drawn difficult opponents for her first and second round matches and (2) she's only 18 years old. She will turn 19 a few weeks after the conclusion of this year's U.S. Open.

So, I am not trying to be critical of her recent play insofar as just making a few observations that might explain why she hasn't been able to put together a more sustained run of success. Certainly, being the 42nd-ranked player in the world at her age is an astonishing accomplishment. But her performance at the U.S. Open last year might have raised expectations to unrealistic levels that are not possible for most teenagers to attain. In short, we need to give her time to develop her game and then see where she's at in the next 3-5 years.

Oudin lost all seven break point opportunities she faced and her return statistics left a lot to be desired as well. Melanie thought that she "did not play my best tennis and Elena came out firing. She really played some good tennis today. She was hitting every line on the court and serving really well so she deserved to win," Oudin said. Melanie recognized early on that she was not playing as well as she thought that she could. So, after getting broken the second straight service game to start the match, she called her coach to the court. What did he tell her? "He told me to relax and try to make the points longer, because she just started off trying to attack every thing and hit the corners off the back. So I needed to try to keep the points longer and not go for too much," Oudin said.

Oudin tried to hit a lot of winners deep into the court to counter Elena's aggressiveness, but she was unable to consistently hit the lines. Her winners to unforced error ratio (i.e., the plus / minus rating) was a negative 14. In fact, Melanie only managed to hit one winner all day while she recorded 15 unforced errors. "Normally, when I play, I'm hitting a lot of winners, so that definitely was against me today," Melanie observed. "It kind of started going so fast and she wasn't missing while I was. Then I started pressing and trying to go for too much. Overall, it just wasn't a good day for me," Oudin observed. "I definitely feel a lot more pressure now as compared to last year. It sometimes feels as though nearly every person in the United States expects me to win every single match I play," Oudin noted. "So, yeah, I'm feeling the effects of those expectations. Keep in mind that last year, I was the new kid in town. In that situation, you really don't have any pressure or expectations from anyone other than yourself and perhaps those closest to you. But when people start getting to know you and they start getting to know your game and everything, then they begin expecting bigger things from you," Melanie said.

While her performance at last year's U.S. Open was great to see, she does get tired of talking about it. "Everyone asked me about it in my press conference after I lost at Wimbledon; as well as the French Open this year. They kept saying, "How did it feel to get to the quarterfinals of US Open?" I reminded them that we were at two completely different events. Aren't we at Wimbledon? Aren't we at the French Open? Why are you talking about the US Open when that was almost a year ago?" Oudin explained. "Now it's nearly a year ago, so I'm looking forward to not talking about it anymore. Most people don't realize all the other off-court obligations I have besides preparing for my matches because I was described as the new American coming up. I really just want to get back to that and focus solely on my tennis," Oudin said. To that extent, Melanie hopes that a few other Americans like Coco Vandeweghe, who lost to Andrea Petkovic, 7-6 (1), 6-1, and Christina McHale, who defeated Nadia Petrova, 7-6 (4), 5-3 (retired) begin doing well to take some of the pressure off her.

For the match, Oudin won only 29% of her 1st return points as compared with 71% of Vesnina's. Including the second return points, Oudin won only 42% of all return points played in the match as contrasted with 64% return points won for Vesnina. I asked Melanie what it was about Vesnina's service game that tended to bother her most. "Well, first off, she has a good serve and second, I think she mixes it up really well. She can hit any corner. So that was tough to read. And then she is just a big first striker. It was hard for me to return well, even when I got the ball deep, she just hit it back deeper than I was able to do today," Oudin observed.

Vesnina admitted that she was pressing in an effort to end the points more quickly because of the heat and humidity. "I've never played in such difficult conditions before. It was nearly impossible to play well and I felt that the conditions affected my recovery between points, so I think that was a factor in the match," Vesnina said. From her perspective, Oudin countered that because the match didn't go that long; the conditions were not as much of a factor, at least for her. However, when you consider that Vesnina is from a cooler climate (the Ukraine) while Oudin is from Marietta, Georgia (close to Atlanta), it makes sense that the heat and humidity would have probably affected Vesnina more than it did Oudin. Elena thought that "When I came from the locker room, I felt like I was in a sauna. My game plan was not to play like her, hitting flat returns (with no topspin). So I was trying to mix it up a little bit and play wide (hitting balls close to the doubles alley to extend the width of the court and force her to run more to get to the balls). Doing that enabled me to open the court and dominate the game," Vesnina thought.

As far as the playing conditions go, I would tend to think that an elite athlete should be able to mitigate some of the effects of common playing conditions. For instance, using a better conditioning and training regimen to prepare her body for the demands of playing in higher heat and humidity than she might otherwise be accustomed to. Rarely do you hear top athletes complain about the playing conditions or cite those factors as causing a loss. After all, the heat and humidity affects both players, but some are better at dealing with it than others. In fact, you could make a convincing argument that Vesnina's approach to this particular match from a strategic standpoint (in terms of being more aggressive and hitting the balls on the lines out wide) was an attempt to take away Oudin's better physical conditioning while at the same time, minimizing her own weakness in that particular area.

Obviously, if Vesnina is dominating the points, hitting balls deep into the court and causing Oudin to run more, there's less of a chance that she will have to run as much. So she is able to conserve energy and outlast a better-conditioned opponent. Where that particular strategy breaks down is when Vesnina faces a top-ranked player. They are not only in top shape from a physical standpoint, but they can also counter her aggressive strategy by executing shots that force her to run and play more defensively. Because of this, Vesnina will probably lose those matches against those types of players. Viewed this way, her lack of ability to handle heat and humidity will limit her ability to win matches consistently and rise in the rankings. So, if I were her coach, I would adopt a fairly aggressive program when it came to the summer circuit to make sure that she was in peak physical condition to handle the challenges of playing here. But coaches can only go as far as their players want to listen to their advice. Among other things, that's one reason that the job security of a professional tennis coach is usually short-lived.

Out of curiosity, I looked up Vesnina's record at the Australian Open since that particular event is noted for its brutal heat and humidity. She has a rather pedestrian record of 6-5 dating back to 2006. This would seem to indicate at least some baseline support for my contention that she needs to do more training in the heat and humidity. Her deepest penetration in that event was in her debut in 2006 in the Round of 16. That year, she lost to Nadia Petrova, who was then ranked 7th in the world, versus Vesnina's ranking of 100. In today's match with Oudin, Vesnina had a first serve of only 42%, and admitted that she will need to do much better if she plans on staying beyond the early rounds at the U.S. Open. "Today was really hot, and when I was serving for the match at 5-2 (when she got broken), I felt like my brain was starting to melt," Vesnina said while laughing. "I didn't see anything. I couldn't see the ball. I think I had two double faults in a row. It was very tough today to play. I played in Istanbul the week before. It was also very hot, but I think the humidity was less than here. Today was probably one of the hottest days of my life on the court," Vesnina noted.

The first feature match of the evening session was probably the toughest women's first-round match ever played here as Svetlana Kuznetsova (ranked 14th) squared off against Maria Sharapova (ranked 15th). Ordinarily, you would not hope to see this kind of match in the first round but because Kuznetsova was not seeded, the luck of the draw placed her against 10th seeded Sharapova. Despite the line score (Sharapova won 6-4, 1-6, 6-2), the match was as close as any I've seen here in the last several years. Svetlana had 10 opportunities to break Maria's serve but was successful on only two of them. Sharapova had 11 double faults in the match and posted a 50% first serve while Kuznetsova had five double faults but served at 68%. Additionally, there was not much of a difference between both players total service points won. Kuznetsova had a slight edge 62% to 61% but was not able to leverage this advantage because she played 9 fewer service points than did Maria.

As you know, Kuznetsova won the Mercury Insurance Open in San Diego a few days ago (on August 8th) over Radwanska, then flew overnight to Cincinnati, had a day off and then played a tough opponent on Tuesday. So, did she have a problem adjusting to the much higher humidity than she had to deal with in San Diego? Or, was it something else? "I think that the balls fly a little bit differently here. I also think that I did not capitalize on all those break point opportunities I had (5) in the first set. It was going to be a challenge anyway, playing in conditions like this with such a short turnaround for me. I was feeling good physically, except the leg (which looked to be suffering a slight cramp in her left quad). Still, I give credit to Maria. She played well in the third," Kuznetsova said. "Had I been able to serve better, I would have spent less energy and had more power. I would have preferred to attack more, but these conditions don't allow me to feel the ball as well as I would like. Playing Maria, it is much better to attack but to do that, I would have had to feel the ball much better than I was able to do tonight," Kuznetsova said.

Sharapova had some adjustments to make as this match represented her first opportunity to play in Cincinnati. "I last played a tournament about nine or ten days ago, this was my first match here and I had a tough opponent," Sharapova noted. "The conditions were completely different than I have been used to. We started off the match playing under really muggy conditions and it felt like the balls were just flying around the court. I tried to get control of everything, you know, from the ground strokes to the serves. But sometimes I felt like I got a little unlucky and some were pretty close. So, it was just a matter of staying consistent and really focusing on what I had to do instead of thinking about all my unforced errors," Sharapova observed. "Since the balls are really light, they go through the air very quickly and it almost feels like we're playing at altitude a little bit. As a result, the ball jumps pretty high. Against her, that's tough, because she has so much spin on the ball. I think in the beginning I was just trying to adjust to that, and I was having a little bit of trouble," Sharapova thought.

Cincinnati has always had a lot of humidity in the summer which can cause some problems for players not used to that. Tonight, there were two heat index breaks between the second and third sets of both evening matches, which I do not recall that happening before. The Sony Ericsson extreme weather condition rule "allows for a 10-minute break between the second and third set when the heat stress index is at or above 82 degrees Farenheit. Only one of the players participating in the match needs to request the 10-minute break for the rule to be implemented. The heat stress index is a measure which factors together the air temperature, the humidity and the radiant heat (i.e., the temperature radiating off the court)."

"Even though we're playing a night match, everyone in the stands has some sort of fan or something to wave to cool them down. We don't. It's pretty crazy to think that even in the night match that the fans have to do that. So it's something that we have to adjust to," Sharapova noted. "You're not used to playing a night match, sweating a lot, playing long points and then getting ready to serve or return on a big point. Those are the kind of things that I had to adjust to today. I definitely felt fresher after I came back from the break. It's good that it's in place, because it's quite important," Sharapova said. She was asked about the last time she played in such challenging conditions and she thought that was probably back in Australia. However, she observed that there is always a day off in-between matches down there (as is the case with any slam), so that is a key difference.

The last match of the evening featured defending champion Jelena Jankovic against Vera Dushevina, who had to qualify to get into the draw as she is ranked 71st in the August 9th rankings. While Jankovic won 6-4, 3-6, 6-1 it was a closely contested affair until the third set. After the heat index break, Jankovic really took control of the match, breaking Vera's serve twice and playing much more aggressively than she had to that point in the match. "I thought I made quite a lot of errors, you know, during those first two sets, so I wanted to be more aggressive in the third," Jankovic said. "I told myself to wait for my chances, construct the points and then be aggressive. That's what I did. Of course, the break helped me. I was able to recover a little bit and got my energy back. That helped me finish strong in the third set," Jankovic said. To what did she attribute her 37 unforced errors? "I only played one match in San Diego. But that court over there was slow and the balls didn't really go anywhere. When I came here, the conditions were completely different. The balls are flying and the court is much faster. So maybe that was it. Of course you really cannot expect yourself to play your best tennis (in the first match that you play at a tournament). But at the end of the day, I did what I had to do. And Vera played very well. She made me play all those balls. She didn't really give me much, so I had to really work for it," Jankovic said.

While her first serve was ok at 61%, she did have a lot of double faults (8) but still managed to hit 11 aces. So, while the net result on her service game was positive, there were several opportunities to improve upon it. Surprisingly, she pointed to a lack of concentration at times as the reason behind her uneven service performance. "When it comes to my serve, I had some ups and downs throughout the match. There were times when I would serve aces, and then all of a sudden I would just serve a bad double fault. So maybe it was a lack of concentration at times. You know, I know I can serve well. It's a matter of focusing and taking my time; thinking about what I have to do. But occasionally, I think I just lost my concentration which resulted in all those double faults. Hopefully I can have a better focus in my next round and make less of those errors," Jankovic confided.



Earlier Coverage from this Event:

August 9, 2010 W&SFG Women's Open: Media Roundtable and Day 1 Matches
August 8, 2010 W&SFG Women's Open: W&SFG Women's Open Cincinnati 2010 Preview





Player Profile Index (Men) | Pro Tennis Showcase Archive | Player Profile Index (Women)


SUBSCRIBE TO THE TENNIS SERVER PHOTO FEED
All Tennis Server photography is copyrighted by the photographer and/or the Tennis Server, and all rights are reserved. You may not copy these images without permission. While you are welcome to create hyperlinks to Tennis Server web pages, you may not embed these images into other web pages or blogs without permission. To request permission, please use this contact form. Please be sure to clearly indicate exactly which photograph(s) you are requesting permission to use, as terms and conditions will vary depending on the photographer and the photograph.
---