W&SFG Men's Masters 2010, Cincinnati (Mason), Ohio, USA
August 18, 2010
Editorial by Vince Barr.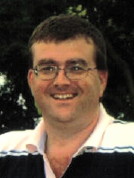 Vince Barr

Roddick Rallies, Nadal makes a Dent

Rafael Nadal met the press yesterday before he faced his second round opponent (Taylor Dent) today. In doing a little background research prior to our interview, I was a bit surprised to learn that he actually had more wins in his career on hard courts than he did on clay, which is his favorite surface. The ATP tracks each player's performance in a variety of statistical categories and surface differentiation is one of those measures. Because of his breakthrough win over Roger Federer in the 2008 Wimbledon finals, he was able to overcome the perception that he is just a clay court player or that he did not enjoy playing on faster surfaces. Nadal was not surprised to learn that he won more on hard courts (a career record of 206-67 as of August 16th, 2010) than he has on clay (career record of 203-16) because of the way the tour is set up. "I play 60-70% of my matches on hard courts, so that record is not surprising," Nadal noted.

While he wins more on hard courts, it comes as no surprise that he also loses far less often on clay, everything else being equal. For instance, his hard court record translates into a winning percentage of 75.5% while his clay court record gives him a 92.7% success rate. What is even more surprising is that his record on grass and indoor carpet (which is no longer used on the ATP Tour), actually increases his winning percentage on fast surfaces to 88.3%. Obviously, his grass court record greatly helps out in that category with a career win - loss record of 40-8 (83.3%). In my mind, that puts him in a very unique position in terms of players who come from Spain; meaning that in the past, most of those players were not as comfortable on faster surfaces as they were on clay. Nadal breaks the stereotype, which is great to see.

Nadal used some of his off time after winning Wimbledon to fly to Johannesburg, South Africa, where Spain won the 2010 World Cup over the Netherlands. Rafael was in the crowd to witness Spain's historic triumph in that global competition and he is friends with many players on Spain's national team. So, I asked him which story was bigger in Spain: him winning either one of his two Wimbledon titles (2008, 2010) or Spain's winning the World Cup? "The World Cup victory was much larger than anything I've ever done. Spain winning the World Cup was an amazing experience for everyone," Nadal said. "Football (soccer) is the biggest sport in my country and it was an amazing experience for me to just be a part of it. In my opinion, we deserved to win the tournament for many years because of our tradition and devotion to the game. It seemed like the entire country was celebrating in the street after our win," Nadal said.

Rafael admitted that he was at a slight disadvantage for the Western & Southern Financial Group tournament here because of his late arrival from Toronto, where he made the semifinals (and lost to Andy Murray). That meant that he got here late, which gives him less time to adjust to the faster courts in Cincinnati. "I only had the chance to play a few games today (8/17) in the morning with Sam (Querrey), so that was my first chance to see how different the courts were," Nadal said. "I really need to improve my serve because it did not work for me in Toronto, especially in the semifinals. So, I have to serve much better if I want to have any chance to be in this tournament with an opportunity to compete for a championship here," Nadal said.

He was asked several questions about the U.S. Open but reminded everyone that his focus was on this particular tournament; he has plenty of time to think about New York next week when he gets ready for that particular event. It was a big topic of discussion because he has never won that particular grand slam tournament and is the only one missing from his collection. "I'm going to try to have the best result I can here. After that, I'll have one week in New York to adapt to the court, the balls, and to prepare myself for the U.S. Open," Nadal said. "The conditions here as compared to those at the U.S. Open are completely different. The ball is different; the court is completely different; the weather is different, too. Because of all these differences, it almost makes that event look like another sport and it's difficult to compare the two," Nadal said. "Of course, if you win here, your confidence level going into the U.S. Open will be higher and you can arrive there and play a little bit easier. Still, there are no guarantees. I remember playing very well back in 2008, winning the Olympics with conditions very similar to those at the U.S. Open. Unfortunately, when I got to New York, I played very poorly and lost in the semifinals," Nadal said.

Novak Djokovic also met with the press and I asked him about Federer's play, since that was a huge topic of discussion. Since he just played (and lost to) Roger last week in Toronto, did he detect any differences in Roger's game from last year to this one? "I think that other players have just started to play much better against him," Djokovic said. "I think he's still playing and hitting the ball really well. It's not like he's got any poor results; I mean, it seems like he's always in the quarterfinals or goes further than that in the tournaments he plays in. We had a great match last week in Toronto and he still proved that he's one of the best players in the world. So, I guess that the key difference is that the other players now believe that they can win against him or Nadal or any other top player, so it makes tennis more interesting," Djokovic said. Novak also weighed in on the difference between the courts in Toronto and the faster courts here. "I was a little bit surprised when I came here how different they were from those in Canada," Novak said. "Canada it's slower and you get to control the ball a little bit more, although maybe it bounces higher up there than it does here with these courts. But there is no question that these courts are faster. Playing in the finals here two years in a row is definitely a great result for me. And it's very suitable to my game, so I'm not going to complain," Djokovic said while laughing. "I just hope that I can continue on the good run I've had here the last couple years," Novak said.

I asked Novak what changes he needed to make to his game in order to capture another grand slam crown. Since winning the 2008 Australian Open, he does not have another major championship. "Well, I'm really close, you know. I have played a lot of semifinals and quarterfinals basically in all Grand Slams since 2008," Djokovic said. "It seems like I always stumble when I need to make that final step and get to the last match and win a trophy. But I understand that the game is also changing. We have more players that are able to win major events. You see Berdych and Soderling in the finals of Grand Slams this year, which is surprising in a way because Nadal and Federer were the ones who have been always in the finals of any Grand Slams in last five, six years. So it's good for the sport. As I said, it attracts more attention, more media; it's a bigger challenge for all of us. But with the hard work, I know I will be able to put myself in a position to have a chance to win another trophy in Grand Slam. I feel confident in my ability because I'm playing well and I'm still young, so I have time," Djokovic concluded.

The last question I had for Novak concerned his ranking; he's peaked at No. 2 in the world, though this week, he is ranked 3rd. What does he have to do in order to become the top-ranked player in the world? "Considering the rankings, it's probably the consistency of the results that matters the most, especially on the major events," Djokovic observed. "You always want to set up your form for Grand Slams and the ATP 1000 events. You want to play your best in those events since you can earn the most points there. The one who is most consistent at those tournaments will be the best. That's been the case for many years already. I've been playing a lot of matches in 2009; around 100, and that means that I've been quite successful. This year, I haven't been as successful but there are still three months left in the season. I think that I'm doing much better since playing at Wimbledon. I just need to be patient and wait for my opportunity to get myself in a position to reach my lifetime goal of being ranked No. 1," Djokovic said.

Djokovic had the first match on center court this morning; he was matched against fellow Serbian Viktor Troicki. Novak led the series 3-1 with their most recent encounter being in Dubai this year. Novak won the match today, 6-3, 7-5 but the match got a lot closer than that in the second set as the score indicates. The principal difference was the fall off in Novak's serving. In the 1st set, he recorded a 71% first serve while this number dipped to 59% in the second. That's a fairly sizeable difference at this level of competitive tennis. His first serve points won in the first set was at 90% (18 of 20) while in the second, it fell to only 61% (19 of 31). "My serve fell off from the first to the second set," Novak said. "It was a very ugly set with a lot of unforced errors on both sides, a lot of double faults. However, it turned around in the second game just after I lost my serve. I broke him twice and held my own serve to go up, 3-2. Before that, I just felt kind of uncomfortable. I was struggling to hit the ball really well. I was able to break him when I had to (Djokovic broke Troicki all four times in which he had the opportunity). So, it is good to go through in straight sets," Novak noted.

In the second match on center court, Rafael Nadal played Taylor Dent. While Nadal was not seriously threatened in this match, Dent did make the second set a lot more interesting. Taylor jumped on Rafael's second serve, winning 7 of 10 points played in that particular category in the second set. He also uncorked a 149 mph serve for an ace that Nadal couldn't even touch, but that was not nearly enough for him to beat Rafael today. I asked Taylor what were some of the problems Rafael gave him in his match today. "Obviously, Nadal's a decent player, he's # 1 in the world. He doesn't lose too many matches and does many things well," Taylor said. "He had great consistency today and didn't miss many balls. I was having some trouble returning his serve for some reason. He wasn't hitting the serve all that big, but there was a lot of spin on it and for some reason, I couldn't seem to get my timing down. I felt like I had a lot of opportunities from the baseline but his consistency and foot speed were a little too much for me today," Dent lamented.

Since they had played once previously this year in Miami (for their only head to head meeting prior to today), I wondered whether or not Taylor tried to do anything differently in this match that he wasn't able to do in his match with him down in South Florida. "Absolutely. I'm trying to be a little more aggressive from the baseline. I feel like my strength is not going to be standing eight feet behind the baseline and hitting the ball 10 feet over the net, like many guys do. I win the majority of my points with two and three-shot combos," Dent said. What changes did he make between the first and second sets to give him more of a chance in today's match with Nadal? "I served a little bit better in the second set and that was the biggest thing. In the first set, I was serving poorly and missing a lot of the short balls. In the second set, I felt like I was still missing many of the short balls, but was serving a little bit better," Dent laughed. "As far as the returns go, I got my timing down a little bit better. I was sticking my returns better and got a break in there as well. Unfortunately, I missed three balls in the very next game so I wasn't able to hold on to the break," Dent noted.

Andy Roddick next played Thiemo De Bakker, and this match was quite close as Andy ultimately prevailed, 7-6 (4), 6-4. "I think that most of the time he played pretty well on the break points. I had one good look at a forehand pass off of an overhead on like a quick reaction, and I rushed a little bit," Andy said. "I like the fact that I'm getting myself looks. It means I'm putting returns in the court. You know, I was putting some first serve returns in, and I feel like I won my fair share of second serve return points again, so that's a good sign," Roddick said. He was also asked about the fact that there is not an American ranked in the top 10 at the moment but he didn't think that was cause for alarm. "There's not a top 10 player right now but I have about ten tournaments that I'm scheduled to play between now and the end of the year. I'm ranked 13th right now and have played about four or five good months, so I'm not worried about that," Roddick said. "On the flip side, it's been a while since we've had four in the top 20, and we're flirting with that right now, or top 25. So you can basically make the stats say whatever you want them to, just ask a statistician. It depends on who you ask. But I think that the game is strong," Roddick continued. "If you're looking at attendance, if you're looking at sponsorship, we're one of the only sports that didn't take a monster hit during the downturn in the economy. We're a global sport. We're not just in the U.S. But all the numbers that are being reported as far as apparel sales, participation, TV ratings, you know, this, that, and the other are up. So I have a hard time dealing with the question that says, What's wrong? If money is coming into a normal business, then that's normally a good thing," Roddick explained. He next faces Robin Soderling.



Earlier Coverage from this Event:

August 17, 2010 W&SFG Men's Masters: Fish Fry & Roger's Reaction To His Critics
August 16, 2010 W&SFG Men's Masters: Americans Take Center Court By Storm





Player Profile Index (Men) | Pro Tennis Showcase Archive | Player Profile Index (Women)


SUBSCRIBE TO THE TENNIS SERVER PHOTO FEED
All Tennis Server photography is copyrighted by the photographer and/or the Tennis Server, and all rights are reserved. You may not copy these images without permission. While you are welcome to create hyperlinks to Tennis Server web pages, you may not embed these images into other web pages or blogs without permission. To request permission, please use this contact form. Please be sure to clearly indicate exactly which photograph(s) you are requesting permission to use, as terms and conditions will vary depending on the photographer and the photograph.
---