2010 Cancer Treatment Centers of America Tennis Championships, Surprise, Arizona, USA
October 24, 2010
Editorial by Vince Barr.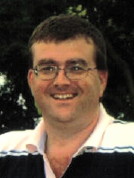 Vince Barr

Courier and Philippoussis On Collision Course For Title In Arizona

The semifinal equivalent of the $150,000 Cancer Treatment Centers of America Tennis Challenge was played today with two key matches featuring Michael Chang, Jim Courier, John McEnroe and Mark Philippoussis, all with identical 2-0 records in round robin play. The first match was between Michael Chang and Mark Philippoussis for a spot in tomorrow's championship match against the winner of the evening semifinal between Courier and McEnroe. Both matches were highly competitive and entertaining to watch. Chang's strategy going in was to focus on moving Mark around the court and keeping all his balls low, forcing him to stretch and bend those injury-riddled knees of his which apparently held up a little better than Mark expected. For his part, Philippoussis wanted to take advantage of his power game and use his serve to dictate plays and the corresponding points. It probably helped him that he started off serving in each set, so Michael was always playing from behind.

Because there were no official statistics kept, I don't know how many aces Philippoussis had, but it seemed to me that he was stringing them together a few at a time. I don't think he had four consecutive aces, but there were a number of occasions where he had at least two and sometimes three in a row before Michael would get a hold of his serve. There were a few points where Philippoussis tried to serve into Chang's body but that was his least effective shot as Michael simply stepped away from where he was originally standing, extended his arms and hit a highly effective kill shot down at Mark's feet within mere inches of the baseline. Michael is probably the only person who could do that with his speed and overall court movement and he must have picked up something in Philippoussis' service motion that told him where the ball was going to go.

"I came down a few points since I wasn't able to consistently return his serve that well," Michael noted after the match. "I mean, I did hit a few service winners but not all that often to put any dent into that part of Mark's game. This was the type of match where a few points really made the difference in the outcome. Of course, he hit some good shots but also got a little lucky on a couple of key points but managed to mix up his shot selection so that I really couldn't predict where he was going to go," Chang continued. "Overall, I felt like I played well, so while I'm disappointed in the outcome of this close match, I didn't feel like I gave him a lot to work with, he earned the win, no question. Now, had I played some of the important points much better than I was able to do today, the outcome might well have been different," Chang noted.

There were a few line calls that looked to be incorrect and one of them irritated Michael because it was at a critical point in the match, late in the first set and he was down 15-30 in his final service game. Some of the calls seemed to be a touch late while others were a bit tentative, which probably signaled that the linesperson was not entirely sure about the call. "I know that there are going to be missed calls from time to time," Chang said. "The linesmen are trying to make the correct call but I don't think that they see the lines as clearly as they should sometimes. We don't have a replay system in place here, so that increases the likelihood that they will miss a call that might have a direct bearing on the outcome of a particular set," Chang observed. I asked him for specifics and he pointed to his last service game of the first set. The call was out on the other side of the court on one of his volleys and it looked like it grazed the line from where I was sitting and some people in the crowd apparently agreed. Philippoussis was concentrating on returning the volley and was not looking at where the ball landed, so he did not overrule the call in his favor (giving himself two break points on Chang's serve, with Michael being down 15-40 rather than 30-all).

Chang even approached the chair umpire and raised his voice loud enough for everyone to hear. He rarely does anything like that, so that tells you how much he disagreed with the call. "That particular call did not cost me the set, but it was a big, important point," Chang later noted. "It makes a huge difference serving at 5-6 in the first, we're on serve, no one has been broken yet and the score is 15-30 and now, with the bad call, I'm down 15-40 rather than 30-all. Who knows what would have happened at that point if the right call had been made? It might not have made any difference in the outcome of this match because Mark was playing extremely well, but it would have been nice to find out. At 15-40, you've got two break points against you and missing even one of the following points will cost you the set, so it was a huge call. I know that it's tough to overrule on the other side of the court along with the fact that the ball landed furthest away from the chair umpire, but it was disappointing that it happened," Michael concluded.

Mark felt that "I was aggressive from the start of the match, dictated play and moved my balls around the court. When he's serving well, I need to get him moving because it really doesn't matter where he stands as he can usually return my serves without much of a problem given his speed," Philippoussis said. "The aces that I had stemmed from better than anticipated placement on the court as well as mixing up where I wanted to serve so that I didn't fall into a pattern where he could anticipate and predict where the serve was going to land. If I didn't do that, I would have easily lost this match as it was close all day," Mark noted. I then asked him about the line calls, a few of which went against him as well. "That's part of the game and it can be frustrating, but you have to just get over it and get into the next point or else you're liable to lose your concentration and focus. I do think that as the set went on, Michael had a bit more pressure to keep up his high level of serving because I was always out in front. Both of us stepped up our games in the later stages of both sets; I was willing to put up with some of my return errors if they came about because I was being aggressive. I can live with those. But if I just stood back and let him take control of the match, I would have lost rather easily, so that (being aggressive) was a critical part of why I was able to win today," Philippoussis concluded.

The evening semifinal between Jim Courier and John McEnroe went the distance with Courier finally prevailing in the super tiebreaker that ended the match, 5-7, 6-4, 10-6. Just like the afternoon match between Courier and Philippoussis, this one also had some close calls that looked like the linesmen missed the call. Unlike Chang, McEnroe exploded in anger over a few of them and both he and Jim visually physically demonstrated the replays that Hawkeye would have normally shown, which made many people laugh. On one occasion, McEnroe actually climbed over the net with a ball in his hand and set it down on the service line (the ball was called out but it looked like it really was on the line, which is what McEnroe demonstrated). On another occasion, John overruled a linesman that gave him a point on a Courier double fault that again, was on the service line on the ad side of the court. McEnroe glared at both the chair umpire as well as the linesman and yelled to Courier we're playing a let and Jim thanked McEnroe for making that call.

In my opinion, McEnroe causes a lot of his own problems because of his on-court demeanor. It's a lot like the boy who cried "Wolf!" in the fairy tale that most people are familiar with. Because he almost always over-reacts to line calls, it obscures the fact when he might actually have a valid point over a questionable call. And maybe even if he behaved himself, the calls still might go against him. A good case in point is what happened to Michael Chang in the previous match. Trying to compare Chang against McEnroe (who will face each other for third place Sunday afternoon preceding the championship match between Courier and Philippoussis) is nearly an exercise in futility. Chang is very reserved and soft-spoken; McEnroe is very emotional and seems to argue every chance he gets. McEnroe seems to take delight at belittling chair umpires and linesmen every chance he gets. While he usually is not successful in reversing the calls that go against him, he does succeed in making himself look rather foolish.

It was striking in the way both players reacted to poor calls. Michael approached the chair umpire with a raised voice which was shocking behavior (for him) by itself. But the exchange was respectful and professional. Contrast that with how John handles calls that go against him and we're talking about the difference between night and day. Personally, I felt that John sometimes acts like a 12 year-old who misbehaved and was sent to his room and begins to pout, argue and complain that he is being unfairly singled out. Granted, we are not talking about a controversial call that happened in a grand slam final. But still; if I had a child who loved to play tennis, I'd show McEnroe as an example how not to behave on a tennis court and then show Chang as a good person to emulate. Obviously, John has always acted this way and he's not going to change now. But I do wish that he would see himself as many other people do and recognize how childish he acts on court sometimes; it's just not respectable behavior from a 51 year-old adult.

In any event, McEnroe started out serving in the first set, held and then quickly broke Jim's serve and held again to go up 3-0. Courier then retaliated by holding his next service game and then breaking McEnroe in a game where John went ballistic over a questionable call. This could be exhibit # 1 where McEnroe's acting up made him temporarily lose focus, enabling Courier to get the break back. At this point early in the match, John was most upset at the timing of the call rather than the call itself. "If you thought that the call was out, why didn't you call it sooner?" McEnroe yelled at the chair umpire. "ANSWER ME! Why did you wait until you saw that he couldn't get to the point before you overruled it?" McEnroe fumed at the umpire. A lady in the crowd yelled at McEnroe, "Why don't you try not to overreact?" and then John made a rather derogatory gesture which I will not repeat here. Another person later yelled out, "if you're so upset at the line calls, why don't both of you call your own lines?" and John immediately responded: "Now that's a great idea!" Courier was later broken on a forehand error that sailed long behind the baseline at the end of the first set to lose the opening frame, 5-7. In the second set, Courier went up a break on John's second service game and held on to win that frame, 6-4.

The super tiebreaker started out fairly even with both players exchanging break points on the other person's serve to knot things up at 2-all. However, Courier then won the next six points with an ace out wide, a McEnroe return error, another McEnroe forehand error that went beyond the baseline, a service break on McEnroe's racquet, a vicious cross-court winner and then a McEnroe backhand error. Those six points essentially decided the outcome as Courier then cruised to win the super breaker at 10-6. My first question to McEnroe was the line calls. "What irritated me most was that people (meaning the linesmen) were not paying attention and the 10% of the crowd that was making a lot of noise in between points," McEnroe noted. "Granted, I lost my focus and concentration which you can't do against a player of Jim's caliber. And my hip flexor started acting up, which is not why I lost, but it did limit me a little bit," McEnroe continued. "I knew I had to step it up and I needed my body to go along for the ride which it was unwilling to do. I mean, when you ask your body to go to a place where it hasn't been awhile, something's going to give and it was my hip flexor. I just felt something go out," McEnroe noted.

"Jim played well, he hit with pace and mixed things up really well. He came in a few times off his serve and played very well in the tiebreaker. I don't think he missed his first serve all that often tonight either, which obviously helped him. The breaker got away from me quickly and if you had told me at 2-all that I was going to lose the next six points, I would have thought that you were crazy," McEnroe opined. "Jim was not as consistent (in terms of his ball placement) as I expected him to be, he moved it around quite well and that sort of set me back a bit. He got ahead early (in the breaker) and got me on my heels, reacting to his points rather than dictating my own points as I would have obviously preferred. It was a good match and could have gone either way," McEnroe concluded.

Jim was quite pleased with how he played. "I served pretty well and got more aggressive on my second return opportunities as he started missing some of his first serves and gave me a look at his seconds," Courier thought. "I took advantage of my opportunities tonight; I mixed things up, played a little serve and volley. The breaker was a little bit dicey at the beginning as I lost my very first service point. I think he got a little unfocused with some line calls and he takes things a lot more personally than I do out on the court," Courier concluded. Jim thought that playing Philippoussis tomorrow for the championship in Surprise, AZ was interesting as they met once previously in a final back in 1995 in Scottsdale when they had a professional tennis tournament there. In that particular match, Jim won 7-6 (2), 6-4, but he is behind in his career head to head meetings with Mark by a count of two wins against four losses.



Earlier Coverage from this Event:

October 23, 2010 Cancer Treatment Centers of America Tennis Championships: Flipper, Chang, Courier and McEnroe in straight sets
October 22, 2010 Cancer Treatment Centers of America Tennis Championships: Chang Rolls, McEnroe Argues in Surprise, AZ





Player Profile Index (Men) | Pro Tennis Showcase Archive | Player Profile Index (Women)


SUBSCRIBE TO THE TENNIS SERVER PHOTO FEED
All Tennis Server photography is copyrighted by the photographer and/or the Tennis Server, and all rights are reserved. You may not copy these images without permission. While you are welcome to create hyperlinks to Tennis Server web pages, you may not embed these images into other web pages or blogs without permission. To request permission, please use this contact form. Please be sure to clearly indicate exactly which photograph(s) you are requesting permission to use, as terms and conditions will vary depending on the photographer and the photograph.
---