2011 Western & Southern Open
Cincinnati (Mason), Ohio, USA
August 15, 2011
Editorial by Vince Barr.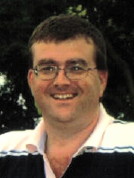 Vince Barr

Roddick Rolls Out Amid Controversy

Monday's feature matches at the Western & Southern Open matched Ana Ivanovic (currently ranked # 17 on the WTA Tour as of the August 15th rankings) vs. Alexa Glatch (ranked # 151). The two players have never met on the WTA Tour. Unfortunately, this was not much of a match as Ivanovic easily cruised to a 6-0, 6-2 win. Alexa is just starting out in her professional career, so she will hopefully be able to learn how to beat better players but this is not something that happens overnight or, for that matter, very easily. She called for her coach (Rick Mortera) when she was broken twice in the first set and staring at a 0-5 deficit. I certainly would not want to be him at this point; I mean, what exactly can you tell your player when they are getting beat so badly? You might think he would tell her to focus on some aspect of her game, like footwork, or her serving or return game. He might try psychology and tell her that the first set was basically over at that point, refocus her energies and get ready to play the second set.

It's not like Glatch was not trying; I've seen players "tank" before (e.g., Goran Ivanisevic many years ago here) and this was definitely not one of those situations. She would talk to herself between points; get frustrated when she would make easy errors, like dumping a short volley into the net rather than putting it where she wanted the ball to go. It was obvious that she cared about her performance. Her challenge now is to find a way to become mentally stronger and be able to transition her game within a match if the original game plan is not working. She'll be 22 years old in a few weeks, so she has many years left in the game if she wants to put in the time and effort to get better and stronger in every aspect of her game. In fact, I think that is really where the challenge in competing professionally in tennis lies: you cannot stay the same; even top players must improve. Alexa had a negative plus / minus of -14 from seven winners against 21 unforced errors as compared with Ivanovic +6 on the strength of 18 winners against only 12 unforced errors. The total points won were kind of ugly as well as Alexa prevailed on only 31 of 92 (33.7%) points played in a match that took exactly one hour to play.

That was followed by Andy Roddick vs. Philipp Kohlschreiber. Coming into this match, Roddick led their head-to-head series 4-1 and I have to admit that I expected a relatively easy match for Andy. Prior to tonight, the only time Philip had beaten Andy was at the 2008 Australian Open in the Round of 32. That particular match went five sets and was very closely contested. However, on three other occasions, Roddick prevailed in straight sets including their last encounter last year at the Masters event in Shanghai where Kohlschreiber had to retire in the second set. Their Cincinnati encounter started off as a very close affair with Roddick prevailing in a first set tiebreaker, 7-6 (5). A pivotal moment in the match came at 4-3 in the second set with Andy just having broken Philip's serve for the advantage. Then, Roddick played a loose game and was broken almost at love to level the match at 4-all. Eventually, Roddick hit a backhand volley into the net while he was down 30-40 at 5-6 in the second to lose that particular frame, 5-7. A visibly angry Roddick then threw his racquet in disgust and received a racquet abuse warning from the chair umpire, Carlos Bernardes of Brazil.

Ordinarily, that would have been the end of the matter and Roddick should have recovered from there. But it turned out to be a very pivotal point of the match. Kohlschreiber started the third set with some difficulty on his serve, having to get past four break points against him before prevailing to go up, 1-0. Andy had some trouble on his serve and was down 30-40 in the very next game and Roddick probably overreacted to an excellent shot by his opponent and hit a ball in frustration out of the court. It did not go out of the stadium but the chair umpire chose to assess a point penalty against Roddick which also had the effect of giving a service break to Kohlschreiber in the process. I have seen many instances where that outburst is not called in such a pivotal moment of the match, especially when calling the code violation would result in a service break. Clearly, Roddick was angry with himself. But I am of the opinion where Roddick's lack of self control in that particular instance did not rise to the level of giving a service break and a big advantage to his opponent in the final set of what had been until that point a very competitive match. Kohlschreiber ended up taking the third set 6-1.

I have seen much worse player conduct from people like John McEnroe that this particular incident would not even rate as an issue on that scale. It would have been an excellent opportunity for a "no call" or perhaps a glare from the chair umpire at Roddick on a change-over to give him the subtle message that he could have assessed a point penalty but chose not to. For his part, Roddick accepted his responsibility in the matter "I can't blame him, but I'm sitting here turning a six week injury into a three week injury, rehabbing eight hours a day, and a split second decision he interjects himself and it's done. It's so frustrating. I certainly accept what I did. I put him in a bad situation out there," Roddick explained. But he then went on to note that "at a certain point, you know, you hit a tennis ball into a stadium (and) someone goes home with a souvenir," Andy said. In other words, there was no harm done, no one got injured and that was not a good time in the match to make a point about player conduct in the heat of battle. "It seems counterproductive (to make that call at that point given the situation); I would love it if we got out of our own way," Roddick explained.

I then asked him, delicately, what would have been a better way to express his anger over his play rather than hitting a ball out of the court. He did not directly address the question and chose to say that he was generally frustrated with the year he was having and the abdominal injury he has been dealing with and that probably played a part in his emotional outburst. "Tonight I was feeling it. I don't know that I quite had my legs back yet. I think it would have taken a lot tonight (to win the match). I was just disappointed; equal parts mad and also disappointed in myself," Roddick observed. "My team (was) also (disappointed because) we (have) been trying to get back (from the injury) and I do that. You know, it's essentially a long uphill battle from there. So I was pretty mad at myself," Roddick said. "For two sets tonight I actually hit the ball well considering (my injuries). I hit the ball a lot better than I thought I would, if I'm being totally candid. I probably will wake up tomorrow morning feeling a little bit better about where I'm at than I did when I woke up this morning. I'm not that concerned about New York right now," Roddick said. "I've got to get to Winston-Salem and try to get a couple matches. That's it. You know, for me it's silly to think about New York yet. Obviously if I go and win Winston-Salem or reach the finals, then it's a different ballgame (in terms of my attitude about my level of play going into New York). So, a lot can change in a matter of two weeks," Roddick noted.

Roddick also alluded to the fact that he is disappointed with his body in that he has actually had some injuries this year as the result of his incredibly hard training regimen. "For me now, the way I'm playing, it's not the way I'm hitting the ball. It's just playing the points at the right time and getting in a groove where you play and you're not thinking about it because you have five, six matches behind you and it becomes second nature," Roddick said. "I haven't gotten to that point this year. I played twice, been off six weeks a couple different times. It's just frustrating. (However) if I'm going to acknowledge that, I also need to acknowledge the fact that I was predominantly healthy for nine or ten years straight before the last year and a half. So, I guess that I just have to deal with it. A lot of it is out of your hands, but you just keep (trying to) push forward. It's not easy," Roddick lamented.

Earlier this afternoon was media day for the women's tour here in Cincinnati and I managed to catch four of the top eight seeded players talking. One of the biggest issues I am following revolves around Martina Navratilova's recent criticism of Caroline Wozniacki's ascension to the top ranking in women's tennis without winning a grand slam tournament. I asked Vera Zvonareva (currently ranked # 2 in the world) for her thoughts on this issue and her response was quite balanced, well thought-out and very insightful. "I can see both sides of the issue. I think the No. 1 ranking should go to the player who plays the most consistently over the course of a year," Zvonareva opined. "Grand slam events are very important, but there are only four of them in a given year. Winning those tournaments is very difficult and special (she has yet to win one). But if someone were to win one of those events and then not be able to advance past the first or second round of other tournaments, should that person be top ranked?" Zvonareva thought. "That's not to say that winning a slam is not important, but being able to win on a consistent basis, in my opinion, is what matters most. To win consistently on the tour, you have to make changes in your game, adapt to different surfaces and Caroline has done that well this year, so she deserves to be # 1 right now," Zvonareva concluded.

I then asked her about the rankings issue: not every pro match that players play is counted in their rankings. They could play a small event (like an international series tournament such as the Swedish Open in Bastaad in early July), not do all that well and lose without having an adverse impact on their ranking. "I like the current system where we use the 16 best results but there could be some small tweaks to the system," Vera said. "For instance, all the top players have mandatory events that must count in their rankings whether they play well or not. Those events must be counted even if they can't play the tournament because of an injury. Lower-ranked players don't have that same requirement; they can count their best 16 events regardless of which tournaments they play in. Is that fair?" Zvonareva wondered. "It's tough to balance out any system to make it completely fair. If all events counted in a player's ranking, some players might try to play every week and injure themselves in the process and that would not be good," Zvonareva concluded.

She was also asked by another member of the media what it felt like to play in a combined event that wasn't a grand slam since this is the first year where both men and women players are playing at the same time in Cincinnati. "Well, it kinda feels like a grand slam atmosphere," Vera said. "This tournament has become one of the best on our schedule; every match is tough but exciting. I'm sure the fans enjoy the opportunity to watch both men and women in the same venue. I like it because when I'm in the gym working out (at this tournament), the TVs are on and tuned to the matches here and I enjoy watching the guys play rather than just the women all of the time," Zvonareva said. When asked to identify who she likes to watch on the men's side, she said "I enjoy watching Rafa and Novak, especially this year. I mean, he's having just an incredible year. I try to learn from whomever I watch; some things I can use in my own game, other things I'll try on a practice court and see if it works for me or not," Vera noted.

Maria Sharapova also did her media day with us and I asked her how she measures her level of success post-surgery on her right shoulder. Like Zvonareva, Maria has been playing rather deep in most tournaments that she has participated in this year. Coming into Cincinnati, she holds 34-10 singles record on the year with finals appearances in Miami, Rome and Wimbledon and with semifinals appearances in Indian Wells and the French Open, where she lost to Li Na, 4-6, 5-7. However, she has no titles yet thus far into her year. Last year here she reached the finals and was in control of her match with Kim Clijsters until the rains came and interrupted play with her leading a set and a break. After play resumed, Clijsters played more aggressively and took the match from her. Did she have any extra motivation in this year's event because of what happened here last year? "Well, I had a great run here last year and, aside from the final, enjoyed my time in Cincinnati. This year is a new year and I have a good opportunity (to do better and win the title)," Sharapova said. "I'm just glad that they have golf carts to help us get around with the expansion of the facilities," Maria said jokingly. Regarding the rankings controversy (about whether anyone can be a legitimate # 1 without having won a grand slam) Maria said "We have a system in place where you can be # 1 if you stay healthy, play consistently and do well, which Caroline has done this year. I think that people need to realize that everyone's time (to win a major) comes at different points in their career."





Earlier Columns from this Event:

August 14, 2011 Western & Southern Open: Bombs Away As Blake Buries Baghdatis
August 13, 2011 Western & Southern Open: Western & Southern Open - Day 1





Player Profile Index (Men) | Pro Tennis Showcase Archive | Player Profile Index (Women)


SUBSCRIBE TO THE TENNIS SERVER PHOTO FEED
All Tennis Server photography is copyrighted by the photographer and/or the Tennis Server, and all rights are reserved. You may not copy these images without permission. While you are welcome to create hyperlinks to Tennis Server web pages, you may not embed these images into other web pages or blogs without permission. To request permission, please use this contact form. Please be sure to clearly indicate exactly which photograph(s) you are requesting permission to use, as terms and conditions will vary depending on the photographer and the photograph.
---