BNP Paribas Open 2012, Indian Wells, CA, USA
March 10, 2012
Editorial by Vince Barr.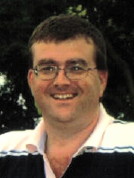 Vince Barr

Men's First Round and Women's Second Round

There were several upsets Friday in both the men's and women's games as the action in the California desert started to heat up. On the ladies side, I was very surprised that Jelena Jankovic (ranked 14th best in the world as of the March 5th rankings) lost to American qualifier Jamie Hampton who was ranked 99th. Prior to yesterday, neither player had ever stepped on court against the other person, so there was likely a "feeling out" process for both players at the start of the match to figure out what the other person's strength and weaknesses were as it applied to whatever strategy that they were going to use in this match. The fact that it was a straight sets loss by Jankovic was ever more surprising (4-6, 3-6). Obviously, once the players get between the lines, rankings mean absolutely nothing and it is entirely plausible that neither player knew what the other person's ranking was prior to the match.

Jankovic has already played six tournaments this year, including the Australian Open (but excluding her one match win in the Fed Cup against Belgium) and her results are average. While she has no titles yet this season, she did reach the semifinals in Dubai & Kuala Lumpur as well as a quarterfinal showing in Brisbane to start the year. In the Australian Open, she reached the Round of 16 (losing to Wozniacki) and had a couple of early round exits in Sydney and Doha. She did not win any titles last year; in fact, her last championship was at Indian Wells back in 2010. Her ranking is still rather high because she plays a lot of events each year (22 events last year excluding Fed Cup and 21 the year before that).

The "fatal flaw" in the rankings system is that players can simply ignore poor performances once they have counted their mandatory events and counted their best results (a maximum of 16 tournaments for WTA singles players). So to some extent, the rankings really don't accurately reflect how well a player has played in the last 52 weeks. I discussed this issue last August with Mats Wilander in Cincinnati and he noted that the tours (both men and women's) allow the players to "game the system" and only count their best results while ignoring their worst performances in order to "get them to play down" in the lower-tier tournaments. This practice has been around a long time but I would like to see it change such that all results would count. You might see some players playing less and it is possible that the lower-level tournaments would not be happy with this change, but at least you'd have a system that accurately reflects how well a player did in a given year.

Novak Djokovic, Andy Roddick and Mardy Fish also lost yesterday as well (in doubles). Mardy & Andy were beat by the team of Florian Mayer & Jarkko Nieminen, 4-6, 5-1, 8-10 (super tiebreaker). Andy played seven tournaments last year in doubles with five different partners (Fish, David Nalbandian, John Isner, Mark Knowles and Ryan Harrison) and posted a 6-4 win / loss record in doubles which isn't too bad given that he historically does not play a lot of doubles matches. In comparison, Mardy has been playing a lot more doubles than Roddick has. Last year, Fish went 7-1 in his doubles matches and the year before that, was 21-12 in doubles which is rather astounding when added to the number of singles matches he has been playing. Djokovic teamed up with fellow countryman Viktor Troicki against the Spanish contingent of Marcel Granollers & Feliciano Lopez. This match was relatively close but Novak's team lost in straight sets, 5-7, 5-7.

Victoria Azarenka had a tough match but managed to pull through against Mona Barthel of Germany, 6-4, 6-7 (4), 7-6 (6). Both players had played each other twice previously coming into this match with both of those previous matches occurring this year (Round of 32 encounters in Doha as well as the Australian Open). Victoria won both of those encounters in straight sets, (1,0,2 & 4). I had not heard of Barthel before but I probably should have since she was ranked # 37 in the world entering the BNP Paribas. Barthel has made steady progress in terms of her year-end ranking starting from when she turned pro back in 2007. That year, she finished at # 937. In 2008, she ended at # 516; in 09, she improved to 356. In 2010, she finished at # 208 then broke into the Top 100 last year with a final ranking of 67. The tournament is still in the very early stages and the first weekend promises to have a lot of compelling action to report on.





Earlier Columns from this Event:

March 9, 2012 BNP Paribas Open: BNP Paribas Open Men's Singles Preview
March 8, 2012 BNP Paribas Open: BNP Paribas Open Kicks Off In Indian Wells





Player Profile Index (Men) | Pro Tennis Showcase Archive | Player Profile Index (Women)


SUBSCRIBE TO THE TENNIS SERVER PHOTO FEED
All Tennis Server photography is copyrighted by the photographer and/or the Tennis Server, and all rights are reserved. You may not copy these images without permission. While you are welcome to create hyperlinks to Tennis Server web pages, you may not embed these images into other web pages or blogs without permission. To request permission, please use this contact form. Please be sure to clearly indicate exactly which photograph(s) you are requesting permission to use, as terms and conditions will vary depending on the photographer and the photograph.
---