Basic Tennis Tenets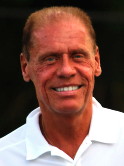 Ron Waite, USPTR
So, here we are in September. For me, September is a key, "conclusion" month. We see the last of the Grand Slam events unfolding in September in the form of the U.S. Open. For those of us north of the equator, we are ending the summer and moving into fall. Many club championships are played in September, as a close to a wonderful summer of outdoor tennis. Even recreational players will find themselves ending their outdoor season in September, and of course, they wish to play their very best tennis.

Well in this month's column, I will provide what I believe are some of the critical tenets of tennis that anyone needs to keep in mind as she/he closes out the outdoor season. Of course, it is my hope that many of my readers will make the transition to indoor tennis as the weather changes to colder temps, and perhaps, snow!

Regardless, the following principles are of critical importance. I encourage the reader to print these out and to carry them around in your tennis bag, and to review them periodically. These are tried and proven guidelines that, if followed, lead to successful outcomes!

NEVER CHANGE THE DIRECTION OF A HARD HIT BALL

On every level of this great game, it never ceases to amaze me that so many players neglect to adhere to this rule. When an opponent's ball his hit with pace, the recipient's reaction time and preparation times are greatly reduced. These factors are compounded when a player must run hard to retrieve an opponent's shot. The best course of action when a ball is hit hard at you is to send it back in the direction from which it game. Failure to do this will frequently lead to an errant reply. It is difficult enough to return a hard struck shot. Changing its direction (e.g. taking a ball hit cross court and hitting a down the line reply) just exacerbates the difficulty. Best to play it safe in these situations and simply hit the ball back from where it came!

VARY THE SPIN, HEIGHT AND PACE OF YOUR BALLS IN A LONG RALLY

First, I must say that most players (unless they are competing on clay courts) are not that likely to have long rallies. The faster the surface is, the less likely that the groundstroke exchanges will evolve into long rallies. But if you find yourself exchanging groundstrokes for even moderate rallies (let's say the ball crosses the net 5 or 6 times), you probably want to vary the spin in your groundstroke series. For example, you may want to try and hit some groundstrokes with topspin followed by a sliced shot. This may not always be viable, but you can always vary the pace of each shot and the height at which it crosses the net. The idea here is to create variance, and to prevent your opponent from being able to "groove" his/her groundstrokes. This approach will test the patience of your opponent. Not uncommonly, your opponent may attempt to end the point quickly and fail to hit with precision.

80/20 RULE... HIT 80 PERCENT OF YOUR GROUNDSTROKES CROSSCOURT AND 20 PERCENT DOWN THE LINE.

I believe the tennis guru, Peter Burwash, is the original proponent associated with this rule. It is simple, but profound! It really is based on the "geometry" and "percentages" associated with tennis. For a more detailed explanation of these factors, here is the link to one of my previously published columns: Euclidean Tennis: A Geometry of the Game. Suffice it to say that the margin for error when you hit crosscourt is much greater than when you hit down the line. So, your chances of keeping the ball in play and in bounds are greatest when you hit the vast majority of your groundstrokes crosscourt, and carefully select which you will hit down the line.

RUN THE TURTLE. HIT AT THE RABBIT

This tenet would seem to be self-evident and obvious. But in reality, many players fail to recognize the mobility of their opponents. Unfortunately, too many players fall into doing exactly what their opponents prefer when it comes to movement. If a player is fleet of foot, she/he probably wants to run and hit balls. The best course of action with this type of opponent is to hit more shots directly at the opponent than you normally would. If the opponent seems to lack mobility, it may be wise to try and run this type of opponent. He/she may get to these shots, but it may fatigue him/her later in the match. Of course, almost everything in the game of tennis is subject to change during a match other than the net and the lines! So, you always want to assess and re-assess your opponent's mobility as a match unfolds.

The next two suggestions focus upon how YOU move to the ball...

Great movement and solid footwork are hallmarks of outstanding players. However during a match, the last thing you want to do is to focus on your feet! You want focus to be on the ball, your court position and the position of your opponent. So, how do you move properly during a match without consciously thinking about your movement?

MOVE TO HIT GROUNDSTROKES WITH YOUR CHEST

As you move to hit a ball for a groundstroke, focus on moving your chest to where you wish to make contact with the ball. Simply pretend that you want to have the ball hit you square in the middle of your chest after it bounces. In doing this, you will not have to think about your feet or body. But, I assure you that your body will automatically move in a manner that is perfect for hitting a great groundstroke.

MOVE TO HIT VOLLEYS WITH YOUR HEAD

When you are moving to hit a volley, simply pretend that you want the ball to hit you in the head after it passes over the net. (I assure you that this will never happen!!!) This simple mindset will give you the proper movement and body position (in terms of how low or high) to strike the best possible volley.

Try out both of the above movement "cues" during a practice session. I assure you that you will become a devotee of these.

ALWAYS MOVE FORWARD WHENEVER THE OPPONENT RETREATS

Keeping our tenets on the topic of movement, it is imperative that you move forward every time your opponent moves back. The modern game of tennis with its emphasis on groundstrokes tends to emphasize side to side movement. I think this explains, at least in part, why I see players who do not take a step or two forward when their opponent is forced to move back a step or two. Taking this step forward greatly increases the angles available to you. Andre Agassi was a phenomenal tennis player. On almost every groundstroke, he would move forward a half step or full step... even when his opponent did not retreat! He could take the ball on the rise. He recognized that every step forward gave him a wider scope of possible angles to hit his reply. Well, we aren't all Andre, but we all can move forward when our opponent is forced back.

IT IS BEST TO APPROACH THE NET WHEN YOU CAN MOVE STRAIGHT AHEAD... DO NOT ATTEMPT TO CLOSE NET ON AN ANGLE UNLESS NECESSARY

In the modern game of tennis, serve/volley and chip/charge have almost completely disappeared from our wonderful game! Still, there are times when even the most committed groundstroker will want to come to the net for a traditional or "swing" volley. The key here is to always try to avoid moving to the net at an angle. This may not always be possible. However when you do have to approach the net at an angle, you are leaving yourself vulnerable for a passing shot that is in essence "hit behind" your forward angle. In addition, any sideways movement takes away from how "close" to the net you can get because you are moving diagonally... not forward.

APPROACH DOWN THE LINE WITH SLICE AND CROSS COURT WITH TOPSPIN

Assuming that there are times when you do wish to come to the net, how you strike your ball as you approach is important. I learned of this technique from a video hosted by the great Arthur Ashe. He recommends that if you are going to hit an approach shot down the line, hit with slice... if you are hitting an approach shot cross court, hit it at the most severe angle viable and with lots of topspin. I am NOT a natural or gifted volleyer. However, I have never been "burned" by my approach shots when I stick to this rule.

WHEN AT THE NET AND YOUR OPPONENT IS AT THE BASELINE, COVER THE DOWN THE LINE SHOT

Here again, I must credit Arthur Ashe for this tenet. Once you have closed the net, you are vulnerable to a passing shot or to a lob. More often than not, the modern player will go for the passing shot. Indeed, there are many "big bangers" who simply "love a target" at the net. I actually have charted some pro matches and collegiate matches (men and women) over the years to track how often a player will attempt the passing shot down the line as opposed to cross court. By my data, Arthur is correct! About 70% of the time the person at the baseline will attempt the pass "down the line."

DON'T DROP SHOT ANY DEEPLY HIT BALL, AND ONLY DROP SHOT WHEN YOU CAN MAKE CONTACT WITH THE BALL ABOVE YOUR WAIST

The first thing to realize about the drop shot is that it is frequently a "desperation" shot. Recreational, high school, collegiate and intermediate players will hit a drop shot simply because they are losing or they are fatigued. Pros hit drop shots for a reason that is tactically sound... they recognize that their opponents will have difficulty getting to the ball! Pros realize that to hit an effective drop shot, you must be inside the court... preferably near the service line. In addition, you only want to hit a drop shot when you can strike the ball at waist height or higher. As it the case with the pros, you want to hit a drop shot only when it will result in your opponent having to scramble a good distance to make a reply. In addition, recognize that if your opponent is attempting foolish drop shots that she/he is probably doing so out of desperation and/or fatigue!

NEVER STAND AND LOOK AT A DROP SHOT

The great temptation with hitting a drop shot is assuming that it is going to be an outright winner. Even on the pro level, you will see players who hit the "dropper" and simply watch it. The opponent who scrambles to make contact with the ball may actually "knock" it over the net! In some instances, I have seen the opponent's reply to the drop shot be a somewhat weak, but unexpected, lob! In truth, it may be difficult, and at times, impossible to fully anticipate specifically how your opponent may reply to your drop shot. Frequently, they are simply putting a racquet on the ball and hoping for the best. But, you definitely do not want to be caught napping!

WHEN YOU ARE TIRED, HIT MOONBALLS

Years back I spent a couple weeks training at Saddlebrook in Wesley Chapel, Florida. It was during July, and the heat/humidity was almost unbearable. Needless to say, I became easily fatigued when playing practice sets. My "coach" during this visit reminded me of the wonderful "moonball" (a topspin offensive lob) that I could hit off of either wing. His advice was to resort to a moonball rally or two whenever I was feeling drained and weak. Now, I have it automatically drilled into my "software." You may not be able to hit a true moonball, but you can hit a high, topspin lob. Whenever you are really tired during a point, a set or a match; it usually makes good sense to avail yourself of a series of moonballs or offensive lobs. These will slow down the pace of rallies, and prevent you from having to run as much and/or as vigorously.

WHEN YOU ARE OUT OF POSITION AND IN AN EMERGENCY, HIT HIGH, DEEP DEFENISVE (BACKSPIN) LOBS

I see far too many players who attempt to do something offensive with their reply when they are in a defensive position. Recreational and/or inexperienced players will frequently hit a down the line shot for an attempted winner when they are out of court, on the run, and clearly in a defensive position. The smart play when in a defensive position is to hit a defensive shot. Most often, this is a sliced lob that lands deep in the opponent's court. The goal is to keep the point going, and to hopefully, get back into a neutral situation.

WHEN ALL SEEMS TO BE FALLING APART, FOCUS ON QUIETING YOUR HEAD

There are those days, matches and times when we seem to be incapable of hitting any of our shots effectively. Serves, forehands, backhands, you name it... they all seem to be doomed to land out or into the net! Assuming that you have tried to "refocus" more carefully on the ball, what is left? Well, when all else fails... quiet your head. By this, I mean try to keep your head as motionless as is possible throughout the entire shot... from take back to follow through. Having a motionless or "quiet" head at the moment of impact is imperative. Making a deliberate effort to keep your head "frozen" throughout the entire stroke more often than not will allow your non-conscious mind to make the necessary "corrections" to bring back all of you strokes.

SLOW DOWN A LOSING GAME, SPEED UP A WINNING GAME

Each of us has a preferred pace at which we like to compete in tennis. However, it is important to use "match pace" deliberately when you are either winning or losing. If you are having a good outing and are up by more than a break, you want to keep things moving quickly. You don't want your opponent to regroup and/or gain momentum. The flip side of this is to slow down a losing game. If you are down more than a break, you definitely want to take all the "legal" time you are allowed in between points and during game changeovers. Slowing things down will automatically give your body a chance to relax a bit more, and allow you to get back into "automatic" pilot mode.

YOU MUST CHANGE GAME PLANS WHEN YOU ARE DOWN A SET AND A BREAK

Let's face it. Sometimes, matches seem to be impossible to win. THEY NEVER ARE!!! However, you need to know when you must change game plans. The best rule of thumb that I can offer the reader is the following: If you find yourself down a set and down a break, you MUST do something very different. It may be that you need to try and take angles away from your opponent by hitting more balls to the center of the court. It could be that you need to hit with less pace, but keep the balls deep. Maybe, your service needs to change. It could be that using a slice serve allows for points to be tilted in your direction. As a drastic measure, you may need to switch from your normal baseline game to a serve/volley and/or chip/charge approach. The point is simple. You are down, but not out! However, you probably need to change things rather significantly if you are going to come back and win.

I am truly hoping that every reader is enjoying a great outdoor season. For those of you who are south of the equator, your summer is right around the corner. There is nothing better than playing this great game in the sun and warmth.

Regardless of whether you are ending your season or just beginning it, these tennis tenets will go a long way to helping you become a tennis overdog!





Turbo Tennis Archives:
1996 - 2002 | 2003 - Present
If you have not already signed up to receive our free e-mail newsletter Tennis Server INTERACTIVE, you can sign up here. You will receive notification each month of changes at the Tennis Server and news of new columns posted on our site.
This column is copyrighted by Ron Waite, all rights reserved. Questions and comments about these columns can be directed to Ron by using this form.
Ron Waite is a certified USPTR tennis instructor who took up the game of tennis at the age of 39. Frustrated with conventional tennis methods of instruction and the confusing data available on how to learn the game, Ron has sought to sift fact from fiction. In his seven years of tennis, Ron has received USTA sectional ranking four years, has successfully coached several NCAA Division III men's and women's tennis teams to post season competition, and has competed in USTA National singles tournaments. Ron has trained at a number of tennis academies and with many of the game's leading instructors.
In addition to his full-time work as a professor at Albertus Magnus College, Ron photographs ATP tour events for a variety of organizations and publications. The name of his column, TurboTennis, stems from his methods to decrease the amount of time it takes to learn and master the game of tennis.
---