2009 Western & Southern Financial Group Masters
Cincinnati, Ohio, USA - August 18, 2009
Editorial by Vince Barr.

Photography by Pablo Sanfrancisco.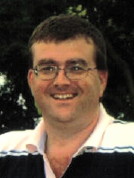 Vince Barr
Blake Crashes Out

August 18, 2009 -- James Blake came crashing out of the tournament in his first round match, losing to Russia's Igor Kunitsyn (currently ranked 43rd as of the August 17th rankings) 6-7 (5), 7-6 (5), 6-4. Blake has had an inconsistent year, going 19-15 with two first round exits at the French Open, losing to Leonardo Mayer 6-7 (6), 5-7, 2-6 and Wimbledon, losing to Andreas Seppi 5-7, 4-6, 6-7 (5). He has reached two finals including one on clay at Estoril, Portugal in early May (losing to Albert Montanes 7-5, 6-7 (6), 0-6) and the other on grass at Queen's Club (losing to Andy Murray in straight sets 5-7, 4-6). Other than that, it has been a year to forget. Getting injured (suffering a broken toe in Europe) also did not help his year, either.
In his post-match press conference, James noted that he had "a little bit of an upset stomach. I don't know if that's from the heat or the nerves. It got a lot better in the third set, maybe because it cooled off, I don't know. But I was feeling ok after that," Blake said. Still, he was able to take some positives from his play despite the loss "because I did a ton of work in the pool, on the bike, and just in general on my legs for the last four weeks when I couldn't do much else," Blake explained. "So I have a good feeling from that, but it's tough to take (any) positive(s) from playing only one match and losing (it). After not playing for a little while you don't feel as confident on the big points and you don't feel like you've got that next gear at 4-all in the third. But I hope to have it there for the Open. I know the adrenaline will be going even more so there with my fans," Blake noted.
Blake has had to overcome a lot of obstacles in his life as well as his career (he wrote a best selling book, Breaking Back: How I Lost Everything and Won Back My Life), that chronicled his collision with a net post in Rome that almost took his career away followed by a bout with shingles and finally the death of his father from stomach cancer. At # 24 as of August 17th, he has a little way to climb to get back into the Top 10 (his career high was # 4 at the end of 2006), so the natural question was is the challenge of getting back into the top echelon of the game something he looks forward to or is it something that frustrates him, having to do it again? "Well, I'd love to be top 10 my entire career and feel like I just (can) coast through (but) no one does that. Even if it looks like Roger or Rafa do that, they don't," Blake explained. "They work hard; they have to go out there and win every single day. It's not like anyone just goes out there and gives it to them. No one can coast; (it's not easy)," Blake continued. "Obviously, I haven't (been in) the same situation as (they have been), but I've done my best with what I've been given and (with) the situations I've been in. That's another positive I can take from today. I did my best and fought hard. I saved a bunch of break points (8 of 12 break points saved), was down a break in the second set and down a break in the third," Blake recalled. "So I know that mentality is still there; I still want to win matches and fight. If that ever goes away, then I'm really in trouble. It's frustrating at times to go down in the rankings, but I haven't really looked at them. I stopped looking at them when I got hurt and knew I was gonna drop," Blake concluded.
Blake was asked to comment about the games of Sam Querrey and Andy Roddick. "Sam is playing a lot better. I think we've all seen how good he is; whether it's in practice or matches, he's got such a big serve that he can be dangerous to anyone. He's got such a great attitude; goes out there and goes for his shots and plays aggressively. I love that attitude in a young player," Blake noted. "Andy is playing really well. I remember hitting with him at the beginning of the year and thinking that he's poised to do some real work this year. He's been in every match. In my opinion, he's playing better than when he was No. 1 in the world. I've watched and practiced with him, and it shows how much the game has improved," Blake concluded.
Andy Murray finally got to Cincinnati after winning the Rogers Cup in Montreal and he did so by actually driving the distance (800 miles) from Montreal to Cincinnati, a trip that took a detour through Buffalo, NY because he wasn't allowed to drive one way from Canada to the United States. Now, I haven't driven that particular route but given an option to fly two hours and 21 minutes non-stop vs. 13 hours in a car (Murray's estimate), there would be no question I'm flying especially when money is not a problem. Murray had no explanation as to why he wanted to drive other than it was basically a spur of the moment thing. He would have preferred to drive non-stop but rental car regulations (not to mention insurance) won't allow anyone to drive a car one way between two different countries in this post-9/11 world we all live in.
I don't know which rental car company he used to get here, but regardless of who it was, if I were a vice president of marketing at one of those organizations and I found out that the world's second-ranked player just used one of my cars for an important trip, I would be on the phone TODAY with his agent to inquire about a sponsorship deal. You can't buy that kind of publicity, especially with a major event like the U.S. Open coming up in one of the largest, media-driven markets of any kind in the entire world. Put another way: can you think of any other professional athlete choosing to take a longer amount of time to travel to an event? I can't and that's one of the things that make this story so interesting.
In any event, he was actually recognized by the Border Patrol "when we were coming over into the States, which was nice. We got through there pretty quickly. We stopped at Subway (and) gas a couple of times, but it was a pretty easy journey," Murray said. They got to Cincinnati around 8:30 pm Monday night (8/17) after a 13-hour drive. Actually, because Murray is still under the age of 25, even he could not legally drive a rental car in the U.S. due to the impossibility of getting insurance on drivers that young. So, even tennis professionals occasionally have to deal with reality, at least if they are under the age of 25 (Murray turned 22 on May 15th this year). "I don't know many people who fly as much as tennis players (do)," Murray noted. "By the end of the year, you get pretty sick of it. It's nice to be in one space, one place for a few months or (even) one month at a time," Murray continued. "So, when you get the chance to drive, I think it's quite a nice thing to do because we spend (so much) of our time in airports," Murray concluded.
Despite being the defending champion, Murray has little to lose this week "because the points (from last's year's championship here) have already come off the computers, (so) there's no pressure to defend anything," Murray said. The reason the points have already come off is because this event was played two weeks earlier in the tennis calendar last year (from July 26th -- August 3rd) since the Beijing Olympics took the week that otherwise would have belonged to this event. Still, Murray wants to play well here for a number of reasons, including the fact that it was here where he first beat Roger Federer in the 2006 event, Round of 32, 7-5, 6-4 which was probably his "breakthrough" win against the top-ranked player in the world. Since then, he has prevailed in six of his eight meetings against the Swiss maestro, which is a very rare accomplishment (not many touring professionals can claim that they have a head-to-head advantage against Federer, but Murray is one of them). This year, the earliest those two players could meet would be in the semifinals here.
Another upset that happened yesterday involved 42nd-ranked Lleyton Hewitt pulling through his first round match with 11th-ranked Robin Soderling of Sweden, 3-6, 7-6 (8), 6-4. That encounter consumed two hours and nine minutes in difficult conditions with the heat and high levels of humidity common to this area in the summer. While this match is an upset on paper, Hewitt has previously finished the year ranked # 1 (in both 2001 & 2002). So the guy can play but he's had some inconsistent results, getting the Houston clay court title this year was his first tournament championship (defeating Wayne Odesnik 6-2, 7-5 in the finals) in two years with the last one coming in late February, 2007 in Las Vegas, NV. Injuries have been part of the problem, especially last year with a left hip injury sidelining him from the Beijing Olympics to the end of the year and the injury required surgery which he had done in Melbourne, Australia on August 16th of last year. He had only played Soderling on two previous occasions, both back in 2004 and emerged victorious both times. So, the upset was really only on paper and wasn't all that surprising. Add to that fact that Soderling has maintained a 7-4 record here on four previous visits as compared to Hewitt, who had a 22-7 record here with two appearances in the final and three showings in the semifinal round here. So, Hewitt is demonstrably more comfortable here with a higher level of success in this tournament and therefore, probably had the edge coming in to the match.
"Both of us hit the ball extremely well. He's the kind of guy who's gonna hit a lot of winners out there. You (have) to make him play that one extra shot a lot of times. You can see (his) confidence (because) he's been playing (well) the last three or four months," Hewitt said. "This year has been a bit different (for me because of having to) come back from hip surgery. (So) I probably didn't have quite the (same) expectations that I've had on myself going into matches since I was (the) world No. 1 and in the top 10 for a lot of years there," Hewitt admitted. "This year (has) been more about getting the body as close to 100% as possible, preparing for the four majors and trying to get my ranking up there as quickly as possible," Hewitt continued. So, was he satisfied with where his ranking is at the moment (# 42 as of August 17th) and the answer was a qualified "yes". "Well, (keep in mind that) I have no points to defend (because) I didn't play this time last year," Hewitt noted. "So far this year, I've gotten better and better as the year's gone on. I was happy winning in Houston on clay there and not dropping a set (and) Wimbledon was (where) I played some of my best tennis," Hewitt thought.
Earlier Columns from this Event:
August 17, 2009 Western & Southern Financial Group Masters Coverage: First Round Action
August 15-16, 2009 Western & Southern Financial Group Women's Open Coverage: Ladies Semifinals and Finals
August 13-14, 2009 Western & Southern Financial Group Women's Open Coverage: Through The Ladies Quarterfinals



Player Profile Index (Men) | Pro Tennis Showcase Archive | Player Profile Index (Women)


SUBSCRIBE TO THE TENNIS SERVER PHOTO FEED
All Tennis Server photography is copyrighted by the photographer and/or the Tennis Server, and all rights are reserved. You may not copy these images without permission. While you are welcome to create hyperlinks to Tennis Server web pages, you may not embed these images into other web pages or blogs without permission. To request permission, please use this contact form. Please be sure to clearly indicate exactly which photograph(s) you are requesting permission to use, as terms and conditions will vary depending on the photographer and the photograph.
---