BNP Paribas Open 2010, Indian Wells, California, USA
March 15, 2010
Editorial by Vince Barr, Photography by Harvey Rubin.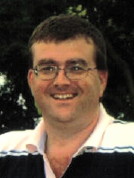 Vince Barr

Djokovic Narrowly Avoids A Third Round Upset

Novak Djokovic narrowly avoided a hasty, third-round exit in his match today vs. Germany's Philipp Kohlschreiber in a 6-3, 2-6, 7-6 (3) match that lasted two hours and 35 minutes. Coming into this encounter, I did not expect Novak to have a difficult time playing the German, especially after he broke Kohlschreiber's serve on the first opportunity he got in a 6-3 first set that lasted about 42 minutes. They had played twice previously, once at this event back in 2008 in the Round of 32 where Novak dismissed Kohlschreiber rather easily in straight sets, 6-3, 6-2. The last time they played was at last year's French Open, also in the Round of 32 where Kohlschreiber won in straight sets, 6-4, 6-4, 6-4. I discounted those results, at least in terms of having any predictive value for today's encounter since the surfaces are so different. Kohlschreiber struggled to convert his break point opportunities, being successful on only 5 of 14 break point chances (36%) while Novak broke all four times that he had the opportunity to do so. Also, Philipp's forehand was the source of many unforced errors.

The first set proceeded without much drama with Novak taking the early break and holding on to his serve to win that first frame rather easily, 6-3. The second set started much in the same manner of the first with Novak again breaking Kohlschreiber's serve in the first game of the set and then holding on to his serve to go up 2-0. After Kohlschreiber managed to hold his serve, Novak was still up a set and a break at 2-1. Then Novak started to run into a little bit of trouble. Actually, that is a mild understatement as Djokovic proceeded to lose nine straight games. To be fair, Kohlschreiber picked up the intensity of his effort in the second set after the break and improved his first serve percentage from 52% in the first to 73% in the second set while Novak only marginally improved his first serve from 52% in his first set to 57% in the second set. In his post-match comments, Novak admitted that he lost focus a little bit and did not play as well in the second as he did in the first set. "It's a fact that I'm not feeling the ball 100 percent," said Djokovic. "It's a sport. You cannot always play your best. Still, considering the last couple of weeks that I had, it's normal that I dropped the level of game a little bit."

Certainly, he has been a busy man, playing in his third consecutive week following a title win in Dubai (over Mikhail Youzhny, 7-5, 5-7, 6-3 in a match where he was up a set and a break) only to be distracted by torrential rain which actually was severe enough to postpone the match to the following day. I can't fault Djokovic losing a little concentration by having to deal with a match played over two days given that professional tennis players are creatures of habit (during tournaments, they eat the same type of meals at generally the same times, in the same restaurants in addition to wearing the same clothes for their matches). Then of course you have all the emotion of winning a Davis Cup tie against the U.S. and he could be a little spent in terms of energy.

But Djokovic is also the second-ranked player in the world right now and, in my humble opinion, there is no legitimate reason for losing nine straight games between the second and third sets since he was up a set and a break to go down in the third set 3-0. Of course, if I'm going to criticize Djokovic's play in the middle of the match, I also need to praise his effort to recover in the third and force a tiebreak. At one point in the third, he was down three match points. I also need to compliment Kohlschreiber's improved performance in the second and the early part of the third set. Unfortunately, his first serve went down considerably in the third from where he ended the second set (from 73% to an abysmal 42% in the third). And I'm sure that Philipp bemoans the fact that he let three match points get away from him, regardless of whether or not Novak bore down and raised his level when the match was on the line.

While he was obviously not commenting on Djokovic's nine-game losing streak, Dr. Allen Fox, author of The Winner's Mind: A Competitor's Guide To Sports and Business Success and contributor to the Tennis Channel's "One Minute Clinic" noted in his segment "Percentages" that streaks are part of the game and competitive players need to respond to them appropriately. "One way to remove some of the emotional difficulties that you might have in a tennis match is to look at it as a percentage problem. I look at it (as being) similar to (Las) Vegas. In Vegas, they (the casinos) set up the game so that they have a slight edge over you, a few percentage points. And you may win on one roll of the dice or one spin of the wheel. But the house knows over the long period of time, that small percentage edge that they have is gonna do you in. So in tennis, like gambling in Vegas, there will be streaks one way or the other. You may lose a few games in a row or a few points in a row but just recognize if you stack the percentages in your favor as best you can with a strong game plan and play each point as strongly you can, that will give you the best percentage chance of winning the overall match," Dr. Fox concluded.

Down a mini-break at 15-30 and staring at a 3-0 deficit, Novak began his comeback by hitting a beautiful inside-out forehand for a winner on the ad side to get to 30-all. Both players traded errors and Djokovic knew that going down a second break would most likely remove him from the tournament, so he played to his strengths and waited for his opportunity to pounce. There were several deuce points but neither player could sustain their advantage for long until at 1 hour and 44 minutes into the match, Djokovic hit a forehand winner and an ace to win the fourth game of the set. Down a break, the first thing to focus on is to avoid losing your serve again, which Novak did. Then, you try to go on the offensive and make the other player have a much harder time holding their serve. Your job becomes much easier if the other player helps you out by making errors at inopportune times, which is precisely what Philipp did.

Kohlschreiber made a critical forehand error wide to go down love-30 in his next service game. Both players never strayed far from the baseline, each hoping to keep the other player on the defensive, pinned behind their own service line. After trading a few baseline rallies, Djokovic executed a beautiful backhand volley deep in the deuce court that was just out of reach of a running Kohlschreiber, going up 15-40. Philipp bounced his racquet in frustration. Psychologically, this was a very important point and Kohlschreiber knew that he had blown it. Following a first serve fault as well as the exchange of volleys, Kohlschreiber made another critical error by mis-hitting a backhand volley long off the frame of his racquet. Novak got the break back to go back on serve with Kohlschreiber leading 3-2 in the final set. The momentum had begun to swing in Djokovic's favor.

Kohlschreiber had his chances in the second set with two break points to go up 4-0 and grab the double break but he was not able to do so. The commentators speculated that there might be some question in his mind "if he really felt that he could win this match." After Djokovic held his own serve, courtesy of Kohlschreiber's careless backhand return that went well wide and long into the doubles alley, Robbie Koenig became very critical of the German's effort in the third set. "I think Djokovic is going to win this match. To me, Kohlschreiber should have been able to get off the court, should have gotten the victory. A lot of things have let him down: the forehand has been poor and how about the serving from Kohlschreiber? Only 33% first serves in this (the third) set (5 out of 15 at 3-all)." Then Koenig started looking at Novak's game. "We were talking about (his) backhand before, when he was starting to flail with it, now that's become solid again. He's taking his time, getting his feet in position; he knows that Kohlschreiber is starting to fold up."

In the post-match press conference, Novak noted that "He was playing well most of the second and third set. But when I needed to, I did the work, served well, made some good approaches from forehand side." In the tiebreak, Djokovic raced out to a 4-0 lead on two break points of Kohlschreiber's serve and the match was effectively over. Clearly, if Djokovic has any aspirations of winning another title here (he won here in 2008), he is going to have to play much better than he did today. While his winner to unforced error ratio was a negative 18 (16 winners against 34 unforced errors), Kohlschreiber was much worse with a negative 25 (23 winners vs. 48 unforced errors), so Novak benefited from Philipp's "donation" of 7 points in the match.

Some women's action

Kim Clijsters dropped the first set of her match with Russia's Alisa Kleybanova, 6-4, but got up a break in the second, 1-0. An unintentionally funny moment occurred after she broke Kleybanova's serve when she went to her chair, sat down and took a drink of water. As all of you know, there is no break while changing sides after the first game of a set and the chair umpire reminded her of this. So, she sheepishly went right back out on court and proceeded to lose her next service game to draw even in the set at 1-all. There was some discussion by Tracy Austin as to whether or not any tennis player, but especially a woman, can have a family as well as a "balanced life" and still be the top-ranked player in the world. Currently, Clijsters is ranked at # 17 as of the March 15th rankings while her opponent is ranked at # 27. I really like and admire Clijsters, especially since she has chosen to come back and try and play competitive tennis again despite having a child. That has to be a lot of work and she appears to be having that "balanced" life that she wants A ranking of 17th best in the world is not that bad, either. The real story is will she be able to keep up this level of play throughout the rest of the year?

So, can a woman have a baby and regain the # 1 ranking? It's a legitimate question with an easy answer: No; at least, not yet. I've done some research and have yet to find any mom who was ranked # 1. That statistic is not surprising given the simple fact that there aren't many current mothers on the WTA Tour. Before she got pregnant for her second child, Lindsay Davenport returned to the circuit and won four titles in late 2007 and early 2008 (Bali, Quebec City, Auckland & Memphis) but never regained the # 1 ranking. To become # 1, you either have to win some majors or else dominate many of the top level tournaments just below the majors. For awhile in 2009, Dinara Safina won a lot of tournaments but did not capture a major title; of course, she was not a mom. Aside from Clijsters' triumph at the US Open last year, the previous mom to win a major was Evonne Goolaong-Cawley (1980 Wimbledon) and she was not ranked # 1 when she won that major. That is a telling statistic; looking at it another way, in the last 119 slams dating back to the 1980 Wimbledon championships, only two mothers have won a major (1.7% of the time).

So, can a mom dominate? I partially agree with Tracy Austin's comment that it depends on the personality involved, but I think it goes much deeper than that. Tracy brought up Pete Sampras' admission that he had no life when he ruled the game, going from home to the airport to the hotel to the tournament and then repeating that process as long as he was playing. There was precious little time left over for anything (and usually, in Pete's case, anyone, else). While it was a sarcastic comment, I recall Bud Collins' statement at Wimbledon one year where he mentioned that Pete would rather have his heart broken than his serve, which was out of line, in my opinion. Austin compared Pete's approach to the way Roger Federer is handling his current reign atop the men's game. Obviously, with two kids, he appears to be doing well having just picked up his 16th major a few months ago. But both of those guys are not moms and that is a crucial difference.

While personality is obviously important, I think other factors conspire against women being able to be a mom and dominate their game like a father can. Some of that is biological: women who want to play on tour usually postpone having children because of the inherent difficulty of traveling with them (as anyone who has traveled with infants can attest to). I know of only two women currently on tour who are mothers: Clijsters and Sybille Bammer, currently ranked 47th best in the world. As to the possibility of leaving the kids behind in the care of some family member or friend while the mom is on tour, I don't think that is a very realistic option. Most mothers are very attached to their children, especially when they are young (the kids, not the moms). The whole attachment thing is a legitimate, physical difference between the sexes. Dads obviously never have the experience of having a baby grow inside their body, so the kid is always separate from them.

I talked with both Roger Federer and Kim Clijsters last year while they were in Cincinnati at the Western & Southern Financial Group Masters. Roger shot down the notion that he doesn't change diapers, but admitted that when he's on court, his thoughts go towards what he has to do in a given match rather than what the twins are up to at that particular point in time. Contrast that with Clijsters' own admission that, occasionally during an easy match, she does momentarily wonder if Jada had her nap, if she ate on schedule, if she has enough toys to play with and is having a good time. And that's ok, but guys typically don't think along these lines and I think that's just a difference between men and women. At the highest levels, tennis matches can be decided by a few points here and there, so your ability to keep focused on your match and minimize (or better, eliminate) distractions, the more successful you will typically be, all else being equal. Of course, that is simply my opinion and not an empirical fact; but I do think it is telling that it is rather rare for a mom to win a major and that, more than anything else, is probably why a mom has not been ranked # 1.




[2] Novak Djokovic (SRB) [white shorts] d [25] Philipp Kohlschreiber (GER) 63 26 76(3)




[3] Rafael Nadal (ESP) d Mario Ancic (CRO) [blue shirt] 62 62




[19] Tomas Berdych (CZE)Ęd [10] Fernando Verdasco (ESP) [green shirt] 60 63




[23] Alisa Kleybanova (RUS) [white cap] d [14] Kim Clijsters (BEL) d 64 16 76(4)





Earlier Columns from this Event:

March 14, 2010 BNP Paribas Open: Sharapova Bounced Out Of The BNP Paribas Open - Federer, Hanescu, Sharapova, Zheng, Baghdatis, Clement
March 13, 2010 BNP Paribas Open: Double The Fun
March 12, 2010 BNP Paribas Open: Hit For Haiti in Indian Wells





Player Profile Index (Men) | Pro Tennis Showcase Archive | Player Profile Index (Women)


SUBSCRIBE TO THE TENNIS SERVER PHOTO FEED
All Tennis Server photography is copyrighted by the photographer and/or the Tennis Server, and all rights are reserved. You may not copy these images without permission. While you are welcome to create hyperlinks to Tennis Server web pages, you may not embed these images into other web pages or blogs without permission. To request permission, please use this contact form. Please be sure to clearly indicate exactly which photograph(s) you are requesting permission to use, as terms and conditions will vary depending on the photographer and the photograph.
---