W&SFG Women's Open 2010, Cincinnati (Mason), Ohio, USA
August 11, 2010
Editorial by Vince Barr.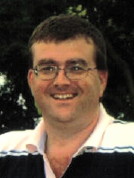 Vince Barr

It's not the heat, it's the humidity

We have a saying in the Midwest when it comes to describing the often brutally hot summer weather conditions that are common to Southwestern Ohio (and the Midwest in general). "It's not the heat, it's the humidity." Nowhere does that sentiment ring truer than in Southwestern Ohio during a typical summer day. The humidity just becomes a part of the summer landscape along with mosquitoes, towering summer thunderstorms that seem to come from out of nowhere and that sticky feeling that is often associated with simply going outside. All of the above were in abundance on Day 3 of the Western & Southern Financial Group Women's event here. Perhaps I notice the humidity more since I moved to Phoenix, Arizona, a few years ago. The high heat of the desert is far more preferable than the "general stickiness" that plagues this area. In the desert, your perspiration seems to dry fairly quickly and maintaining proper hydration is quite important. Here, hydration is not a problem as nature provides plenty of it in the form of rain that cascades out of the sky without much advance notice. That was also in abundance today as the day session turned into night with many matches being backlogged. To give you an indication of the problem, the first match on center court (Kirilenko vs. Zvonareva) that started at 11 am local time did not end until close to 6 pm.

While dealing with the weather is always a matter of concern for pro tennis players, you could make an argument that it greatly influenced the outcome of the first match. There were two rain delays in the Kirilenko match. The first one lasted an hour and nine minutes. The second one came at what was probably the worst time for Maria since she was leading in the third set, 5-2. All she would have had to do was break Zvonareva which she had already done four times in the course of nearly three sets before the last rain delay took place. The match had been fairly competitive on both sides with Vera winning the first set, 7-5 while Kirilenko took the second set, 6-2. The players had returned to the court and almost completed their warm-ups before the skies opened up again to delay things even further. The second rain delay lasted 2 hours and 29 minutes for a total delay of 3 hours and 38 minutes. During these delays, both players can talk to their coaches and take advantage of the time to re-think their game plans, if necessary, or else make other adjustments to help them win the match. Zvonareva had beaten Kirilenko in all three of their previous matches, so she was not lacking for any confidence whatsoever despite being down a break in the third. When play resumed, she held serve and then broke back to get the set even. A tiebreaker ended up deciding the match, which Zvonareva won, 7-2.

I asked Zvonareva why there was such a difference between the first and second sets. "In my opinion, all three sets were very close and all of them were tough. It was just one of those matches where the score doesn't really reflect what's going on in the court," Zvonareva said. "In the second set I was down 5-2, but I felt like there were a couple of points where, had I won them, I could have been up 5-2. So I just had to hang in there, especially with the changing weather conditions. We started when it was very, very hot and humid, and then it became very windy and cloudy," Zvonareva continued. "Then the rains came and you have to warm up, go back, and then it's hot and humid again. So the changing weather conditions did not make it very easy for us to play on the court. I think we both had some ups and downs in our games. But I'm very happy the way I came back in the third set to win it from 5-2 down," Zvonareva noted.

Specific to the third set, Zvonareva recalled that "I think I was executing my shots better. There were moments in the second set, third set, where I was not going for my shots. I suppose that I was trying to be a little too patient. I was not putting much pressure on her, and that's not my game. I know if I play my game I can beat anyone on the other side of the net. So I had to come up and be a little bit more aggressive than before," Zvonareva thought. It would be impossible to understate the necessity of mental toughness required to have the belief that you can come back in a three set match down 5-2 in the final frame. "I always believe in myself. It was just a matter of me trying to think through what was I doing wrong, and maybe my shot selection wasn't perfect," Zvonareva noted. "So I just really had to put my mind into it and think about every shot that I'm hitting; to make sure I'm hitting the right shot and going for them while not waiting for her to miss," Zvonareva said.

Apparently, the rain delays gave Vera the opportunity to rethink her level of aggressiveness as her coach encouraged her to not be so timid in her point construction. "He gave me couple of tips, but the most important thing was to keep going for my shots no matter what. He did not think that I needed to change my style of play," Zvonareva said. "While I was losing the second set and into the third set, there were only couple of points that could have turned the outcome in my favor sooner. But because I was not brave enough to go for my shots, I didn't seize upon my chances. Instead, I was just trying to wait for her to miss instead of playing my game," Zvonareva said. She advances to play Flavia Pennetta in the Round of 16.

Fortunately for the tournament, the second match on center court between second-seeded Caroline Wozniacki and Sybille Bammer went very quickly. So quickly, in fact, that I missed most of it attending to the player interviews from the Zvonareva - Kirilenko match. The match was over in 51 minutes as Wozniacki prevailed, 6-0, 6-2. The story of that match boils down to the fact that Caroline was able to break Sybille seemingly at will (six breaks in eight opportunities) while saving three of the four break points against her own serve. Her first serve percentage was at a stellar 76% and her return game was exceptionally strong, winning 67% of all serve points Bammer put in play. So, the most obvious question from my point of view was how the easy first set played into her ability to remain focused on her match. "For me it was very important to not think about the score too much, because I know she's a good player and has the level to step it up," Wozniacki said. I then asked her if an "easy" match gave her a greater opportunity to work on some aspects of her game that she perhaps would not have had the opportunity to do if the match was closer. "Well, for me, today it was just about finishing as soon as possible, try not to stay out there too long on the court. You know, I just came over here from Europe, so I was very happy with having a quick first match," she said.

The third match of the day on center court featured Maria Sharapova against Andrea Petkovic. Sharapova was not seriously threatened in this match and won rather easily in straight sets, 6-3, 6-1. Her first serve was a bit above average at 66% while she struggled a little bit in winning her second serve points by converting only 3 of 19 during the match for a 16% success rate. "Yeah, that's low. I think that it was just about the placement of the ball and not being smart enough on the first serve," Sharapova lamented. "You know, sometimes that gives your opponent a little bit more confidence on the second serve to swing away. As I got in the rallies, when the points got a little bit longer, I felt like I had the advantage. I think her goal was to be aggressive, because that's her game and what she wanted to do. So, today, those were the points that she won," Sharapova said.

While the crowd may like to see long points, the players prefer them to be as short as possible. "Usually, when the rally is longer, that means that from the beginning you're doing something wrong," Sharapova explained. "That is true, especially me, because I'm a pretty aggressive player. I like to take the first ball and be in control of the point and not stand 20 feet back behind the baseline and play defense. That's not really my game. So if I'm in a long rally, it's not about panicking, really, but about trying to get out of that point, doing the best you can in terms of winning it and then going on into the next one and being a little bit smarter," Sharapova mentioned.

While she managed to break Petlovic's serve 7 out of 18 times (39%) she could have done better in that particular area as well. "I thought it was really important for me to be aggressive on the return and put a lot of pressure on her from the beginning," Sharapova said. "It was the first time we played against each other, so from the get go I wanted to play my game and figure things out quickly; figure out her game as quickly as I could," Sharapova noted. Last night, Sharapova noted that one of her main focus points was in getting control of the points quickly and then imposing her will. This was also something that she did tonight against Petkovic despite the fact that Andrea played a totally different style than Kuznetsova did. "Today was a little bit different opponent, so I dealt with a little bit of a flatter ball than yesterday, someone that hits a lot of heavy spin. I thought I adjusted pretty well," Sharapova noted.

While it does not especially matter to Maria whether she plays in the day time or the night time, she does enjoy the night matches just a little bit more, especially at the U.S. Open. "I think the night matches are special. They're quite different, and a lot them are during the summer, especially during the US Open series," Sharapova noted. "You prepare a little bit different because you have the whole day to yourself and then go out and play at night, and kind of the excitement is on that night match, which is fun, especially at the Open," Sharapova concluded.

The last match of the night was a rematch, of sorts, between Kim Clijsters and Dinara Safina. The last time they encountered each other was in the quarterfinals at last year's Western & Southern Financial Group Masters Women's event before Kim won the Open a few weeks later. After that match, Kim was quite animated as she wished that they could go out and play again that same night. As it turned out, the line score was eerily similar: in 2009, Clijsters lost to Safina, 6-2, 7-5 with the difference being a few points here and there. This year, Clijsters won the rematch by a score of 7-5, 6-2. Unlike last year, Clijsters seemed to be in control from the outset, so I wondered to what extent that her previous match with Dinara was going through her head. Indirectly, the answer was that she takes each match as it comes and does not dwell on the past. It is true that she thinks about previous matches in her preparation for a given opponent, but once the game plan is set, her focus returns to the match she's playing and not what did or did not happen during previous encounters.

"Obviously the biggest difference (between tonight's match with Safina and the last one they played here last year) was the fact that last year, I had not played any of the players at the time. So, I was kind of new," Clijsters noted. "Going back on last year's match, she was playing a lot better than she has recently. I think last year she didn't miss as much and was serving incredibly well. She was playing with really heavy ground strokes and just stepping in whenever she could to attack a short ball and was playing more aggressively, just going for the winners," Clijsters thought. "I think that now that she's had some injuries, she's just looking for those few matches in a row that she can win and get that confidence back. So I knew that if I could hang in there, even when it was 5-All, I had an opportunity to win. I knew that if I didn't give her those easy mistakes, I had a chance to win. In critical situations, you have to try and not give your opponent easy points. This is especially true when I wasn't playing my best tennis," Clijsters observed. "At the end, I forced her to go for a little bit more and she made some mistakes with her best shot, which is her backhand. And that's also a good feeling to have, knowing that she's trying to do more with her backhand and it's not going the way that she wants it to," Clijsters thought.

Kim had not played in a long time, since Wimbledon, excluding her World Team Tennis obligations as well as the Battle of Belgium exhibition match she played against Serena Williams when Justine Henin was unable to play. "Obviously, it was my first match since Wimbledon, so that's probably going to be my biggest focus. Since I've come back, I think my consistency is something that used to be my strength probably in the past, in my first career. Because I don't play the same amount of matches that I did then, that's something that I have to adjust to. I have to learn to deal with it in a different way. That's not always that easy. I try different ways to get through matches, to rely on different things now that I'm a little bit older and have the experience. I think that's helped me a few times, but not every time. So it's a challenge out there every time you step out there," Clijsters said.

While Kim was the first player broken tonight, it only happened twice; once per set. But losing the early break seemed to amp up her intensity as she broke back at 3-4 in the first (to get back on serve at 4-all), then added an insurance break in the final game of the set to win it, 7-5. Of course, rain delayed play just after the start of the match with Kim leading 2-1 and love-15 (on Safina's serve). The skies just opened up without much warning and both players scurried into the locker room to try and avoid getting completely drenched. Picture the water spray from a typical car wash and you have a close approximation of how hard the rain came down just after the match started. It was almost comical to watch the players scurry for cover and my big concern was that in their haste to depart the court, someone might slip and twist and ankle. Fortunately, that didn't happen.

From my vantage point, Kim's return game looked exceptionally strong and she broke Dinara on five of her eight opportunities. "That is the thing with her serve. She has a very good serve, but she kind of plays or I think prefers to play that heavier kick serve a lot of the times," Clijsters observed. "You can either do two things: You can step back and let it bounce up and kind of take it over your shoulder where you kind of only have one chance, and that's just to hit it back higher and deeper with more spin; or you can stay on top of your baseline and take it on the rise. That's kind of what I tried to do probably the most today," Clijsters continued. "I tried to mix it up a little bit and give her a different kind of rhythm on the return. I think that is a key difference from last year when I did not return as well. Of course, she had something to do with that since she was playing better then than she is now. So I really just tried to focus on making those returns, because she's a tall girl and she's fit, but she's not the best mover out there. I thought that if I could get that first or second shot going, you know, towards the lines a little bit more and make her move, then I felt very comfortable during the rallies," Clijsters concluded.

I thought that Kim's 21 unforced errors were a bit much for a two-set match and she readily agreed. "It is. It's too many. But like I said before, I have those challenges with inconsistency that I really need to focus on. While I enjoy playing night matches, I just have to get used to the different view. You have to get a feel for it. In the beginning of my return game, I felt like I was arriving too late on the ball a couple of times and making mistakes that I don't usually make. Like I said, hopefully my next match there will be a few less than 21," Clijsters said. Then she added: "I think these days in women's tennis you will see unforced errors a little bit more, because we hit the ball very hard and very flat. Also, we go for a lot more risk, even if we're on the run. I would say at least 80% of the girls will try to go for a winner on the ground and just play aggressive tennis. So there will be more unforced errors, but also probably more amazing shots. So I think there's a little bit of a balance. I think everybody would prefer matches with ten or fewer unforced errors in the whole match. We all try to achieve that. Sometimes it happens; sometimes it doesn't," Clijsters observed. She next plays American qualifier Christine McHale in the Round of 16.



Earlier Coverage from this Event:

August 10, 2010 W&SFG Women's Open: The Cincinnati Sauna
August 9, 2010 W&SFG Women's Open: Media Roundtable and Day 1 Matches
August 8, 2010 W&SFG Women's Open: W&SFG Women's Open Cincinnati 2010 Preview





Player Profile Index (Men) | Pro Tennis Showcase Archive | Player Profile Index (Women)


SUBSCRIBE TO THE TENNIS SERVER PHOTO FEED
All Tennis Server photography is copyrighted by the photographer and/or the Tennis Server, and all rights are reserved. You may not copy these images without permission. While you are welcome to create hyperlinks to Tennis Server web pages, you may not embed these images into other web pages or blogs without permission. To request permission, please use this contact form. Please be sure to clearly indicate exactly which photograph(s) you are requesting permission to use, as terms and conditions will vary depending on the photographer and the photograph.
---