2010 Cancer Treatment Centers of America Tennis Championships, Surprise, Arizona, USA
October 25, 2010
Editorial by Vince Barr.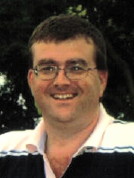 Vince Barr

Scud Strafes Courier En Route to Cancer Treatment Centers of America Title in Arizona

Mark Philippoussis overpowered Jim Courier Sunday (6-4, 6-1) in the championship match of the Cancer Treatment Centers of America Champions tour event in Surprise, AZ, a northwesters suburb of Phoenix. Despite the lopsided score, the match was very close up through 4-all in the first set with Philippoussis serving, down 15-40. Jim had a forehand error long as he came into the net a little more often than he usually does. Mark followed that up with an ace to take things to deuce and then hit another ace to get the advantage while following up that shot with a volley winner to close out the game 5-4. That turned out to be a pivotal turning point as Jim never had another break point opportunity and proceeded to lose seven of the next eight games in the match. Of course, Philippoussis had a lot to do with that as he raised his level and started hitting a higher percentage of his first serves. On the small number of the ones Flipper missed, Courier felt like he "needed a step ladder just to reach them as his balls were bouncing very high out here in the thin air," Courier noted after the match.

Mark explained that "I knew that I was going to have to play at a very high level in order to stay with him. I have a lot of respect for Jim on and off the court. As we went along during the match, my second serve improved quite a bit, actually, and I felt that Jim was the better player in the first set. I knew that he would come in on my serves because they were going to be kicking up high in the desert air," Philippoussis noted. "He had his chances at 15-40, 4-all in the first set when I missed a volley and he had two break points. The momentum of the match quickly swung back and forth and I think that he got a little bit tired in the second set which was why the match went so quickly after 4-all in the first set," Mark opined.

"Because of my physical limitations (not being at full strength), I don't practice nearly as much as I used to when I was on the regular tour. In fact, the week before I came over here (from San Diego where he lives), I only hit for about three straight days," Philippoussis said. "The key for me is being able to move well; I can fall out of bed and hit my serve since I've been practicing that shot for so many years. Physically, I feel good right now but I'm going to ice down both of my knees right after I get done talking with you guys. My left knee is a bit weaker than the right one because I've concentrated on making the right one stronger and now have to get the left one feeling a little better," Philippoussis continued.

Mark seems to be taking some baby steps with the intent to at least make a comeback attempt on the regular ATP Tour at some point next year, so I asked him how he was going to accomplish that objective. I assumed, wrongly as it turned out, that he would just rely on tournaments giving him wild cards since he has no points in the ATP rankings. In fact, he has not even played one match on the Tour since 2006, missing the last three years entirely and playing only one challenger-level match earlier this year in Dallas. "If I can satisfy myself that I am at full strength and can make it through consecutive days of practicing and playing, then yeah, I'd like to give a return to the Tour a shot. But I don't have any specific date that I'm setting as a goal by which I have to make the decision on whether or not I'm going to return or not. I'm going largely by feel; if the health is there, I may play a few challenger events, see how well my knees respond and then, depending on how well I do there, see about getting wild cards once I have some good results at the challenger level," Mark explained. If he tries to make the comeback, that would be the way to do go about it. My first thought was that since he basically had to retire sooner than he had planned because of the injury history of his knees, he would want to try and pick up where he left off and avoid playing challengers. Mark noted that "If I comeback, I don't feel like I have anything to prove; the deciding factor will be my knees and how my body feels. And I might come back only to decide that I hate all the traveling and make a formal retirement decision, I really don't know what the outcome is going to be until I get in a position to make the decision," Philippoussis said.

He told the media that a few weeks ago, Andy Roddick came over to his house in San Diego and they hit for awhile. Larry Stefanki, Roddick's coach, apparently lives about 10 minutes from Mark's house in San Diego. It made sense for Andy to come on over since he was headed that way (en route to flying to Shanghai for the Masters event there). The hit took place at the La Jolla Beach and Tennis Club in San Diego. Of course, Philippoussis noted that hitting with a Top 10 player and playing against one in a high level tournament are two completely different experiences, but it was still a good practice to see where he was. While he was looking at the possibility of coming back to the ATP Tour, he stressed that nothing official had been decided. Also, "I'm having a lot of fun on this tour (the Champions Tour) because the guys are all great players, the sponsors are really engaged," Philippoussis explained. "While I was on the ATP Tour, I kind of lost my way a little bit; I lost my passion for the game and I have been able to (rekindle that) here on this tour. Courier pointed out that they both played in the finals at Scottsdale way back in 1995 when this area still had an ATP event and Jim won that particular encounter, 7-6 (2), 6-4. So I asked Mark if he reflected back on that match on consciously trying to avoid doing whatever he did back then that contributed to his loss. "Heck no, I can't even remember what I did yesterday let alone 15 years ago," Mark exclaimed. I then interjected that tennis players usually have legendary memories where they can recall specific points in a given match long after they are over with and he laughed by saying "Well, that's true for some guys, like Andre, but not for me. My Mom called me recently and told me that my goddaughter's birthday was the previous day and I told her, 'Mom, couldn't you have called me the day before to remind me that it was her birthday?" I don't have that kind of recall ability that some of the other guys do," Philippoussis concluded.

Despite the loss, Courier was in a rather upbeat mood at having just reached a final again for the first time this year and was fairly pleased with that accomplishment until I asked him about next year's event: any chance of bringing in Sampras, Agassi, Todd Martin and other guys into this event? Jim buried his head into his hands and asked rhetorically, "can't I even enjoy just getting to the finals again?" and it was clear that he was joking. Many of you might not know this, but he and a business partner are responsible for having a Champions Tour in the first place and have managed around losing their major sponsor (Outback Steakhouse) before this year even began. There was some question whether or not his tour would return to Surprise, AZ next year since the major sponsor of this event (the Cancer Treatment Centers of America) is in its' last year of its current contract. Jim indicated that they will be back next year and possibly for the next several years to come but that certain language just needs to get worked out. "They have a passion for what we do and are really involved in so many aspects of this event," Courier said.

Regarding his play, Jim noted that "Mark is one of the few players who have the ability to decide the outcome of a match as well as whether or not you (as his opponent) are going to have anything to do with the outcome. If he decides that you're not going to have a say-so, then you won't. You saw his power game on display today when he reeled off all those wins towards the end of the first set and all through the second set. Playing against him, you've got to take care of your own serve, which I was unable to do today in the later stages of the match. I served fairly well in the early part of the first set, but couldn't get the break when I needed it at 4-all, 15-40 in the first and things kind of fell apart for me from that point on. Give Mark credit, I didn't lose the match inasmuch as he just won it with his power, shot selection and variety in his game as well as the pace of his serves, many of which I couldn't even get a handle on. I felt like I needed a step ladder just to reach some of his second serves because the ball was bouncing so high in the drier air here," Courier continued.

I couldn't let him go without asking how he developed that awful-looking backhand that is so atrocious; he has to run around it. "Well, the short version of that story is that when I was a kid, I had an extreme grip on my racquet that was caused by also trying to play baseball. The grip resulted from a combination of trying to hold a baseball bat properly and grip the tennis racquet without having to completely change things and that turned out to be a mistake as far as my tennis was concerned. I couldn't make a good adjustment between sports and I succeeded on the ATP Tour in spite of that particular shot and I felt that the best solution was to try and avoid hitting my backhand as much as I possibly could; so that's why I started running around that shot," Courier explained.

Michael Chang won his consolation match (for third place) over John McEnroe in straight sets, 7-6 (6), 7-5. McEnroe started in on the linesmen almost from the first point of the match which was a bit irritating. By this time in the tournament, his antics were getting on the nerves of the spectators and one guy yelled out that if he didn't like the calls, he should just pack his bags and go home. McEnroe yelled out that he was looking forward to getting out of here as soon as he could and basically did just that after the match. He blew off the press conference supposedly to catch a plane but in doing so, he walked by us at least 2-3 times getting his things together for his return to New York City. He could have poked his head into the press area and gave us five minutes to talk about the match but he was obviously still upset with the line calling and chose to leave without saying anything to us. I know that some people really enjoy watching him play but I am not one of them. In my opinion, he acts like a child and his boorish behavior detracted from an otherwise outstanding level of tennis play in the five days that this event ran. I'd love to see just about any other player other than McEnroe here next year. The list of possible replacements is long. For instance, players like Sampras, Todd Martin, Cedric Pioline, Mark Woodforde, Patrick Rafter, Gustavo Kuerten, Thomas Enqvist, Richard Krajicek, Malivai Washington or even Patrick McEnroe would be preferable to having John return, but that's just my opinion. It is possible that there will be mixed doubles competition next year as well which would be a lot of fun to see. This year, there was a exhibition involving Anna Kournikova and Ashley Harkleroad.



Earlier Coverage from this Event:

October 24, 2010 Cancer Treatment Centers of America Tennis Championships: Courier and Philippoussis On Collision Course For Title In Arizona
October 23, 2010 Cancer Treatment Centers of America Tennis Championships: Flipper, Chang, Courier and McEnroe in straight sets
October 22, 2010 Cancer Treatment Centers of America Tennis Championships: Chang Rolls, McEnroe Argues in Surprise, AZ





Player Profile Index (Men) | Pro Tennis Showcase Archive | Player Profile Index (Women)


SUBSCRIBE TO THE TENNIS SERVER PHOTO FEED
All Tennis Server photography is copyrighted by the photographer and/or the Tennis Server, and all rights are reserved. You may not copy these images without permission. While you are welcome to create hyperlinks to Tennis Server web pages, you may not embed these images into other web pages or blogs without permission. To request permission, please use this contact form. Please be sure to clearly indicate exactly which photograph(s) you are requesting permission to use, as terms and conditions will vary depending on the photographer and the photograph.
---