2011 Western & Southern Open
Cincinnati (Mason), Ohio, USA
August 16, 2011
Editorial by Vince Barr.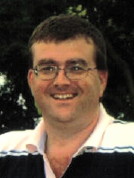 Vince Barr

Serbing Up Aces

I had planned to start Day 4 at the Western & Southern Open watching Li Na take on Lucie Safarova of the Czech Republic, but the match had absolutely no drama and was over in straight sets. Then I figured I'd take in Jelena Jankovic's match on the new court 3 (which seats 4,000 people and was built in the last year as the third television court at this facility) but she got off on such a fast start (breaking her opponent twice while holding her own serve) that I figured that might not be a good one to see either. So, I then watched some of the Jo-Wilfried Tsonga vs. Marin Cilic match on center court to start the day. Of course, that one was over in straight sets as well. I did get to see the second and third sets of the Radek Stepanek / John Isner match and that was a great one, but Isner double faulted in the third set tiebreaker which ended up effectively being a match point. After the match, Isner was rather subdued and didn't say much and it looked like he just wanted to put his loss in the past and move on. Good thing that today was media day for Novak Djokovic as he provided some great quotes as did his fellow Serbian, Jelena Jankovic.

Jankovic's match with Iveta Benesova looked good on paper, since both players had split their previous four meetings, three of which were in straight sets for the winner. But Jelena quickly jumped on Benesova en route to a 6-0. 6-3 thrashing. So much for creating some drama! As it turns out, Jelena had more excitement than she had planned just getting to the venue earlier today as she explains. "On our way to the site, we were driving, me and my coach, my mom and my sparring (partner), and all of a sudden she was supposed to turn on the highway and then the car completely stopped. Then my mom was like, "Oh, this car is not working." We were like, What do you mean it's not working? "It just stopped. It's not working. Something is wrong with it," Jankovic said. "We looked, and it was out of gas! I was like, Oh, my God. Great! I have 20 minutes before my practice session! Luckily, the gas station was (only a) two minute walk (away). So me and my coach ran out to the gas station and bought (a) gallon (jug and tried to fill it up with gas). (But we had a problem because neither one of us knew) how (to) open the nozzle (since nothing) like that (had ever) happened (to us before)," Jankovic continued. "(My coach figured it out), put the gas in the car and we were able to get going. But there were some players passing through and looking at us in the middle of the road wondering What is she doing up there? (Later, I talked with some other players who saw me and asked them) 'How do you know I got left out without gas?' 'I saw you.' I was like, 'Why you didn't stop to drive me back?'" Jankovic said in mock consternation. "(So, looking back, the whole incident was) pretty funny; but It's not how you begin the day, it's how you end it, so I'm glad I got my win and we got going. We arrived to the practice court (in time for the full practice)," Jankovic concluded.

I then asked her how she felt playing on the new Court # 3 which was constructed in the last year for this combined event. "I didn't know which one it was because I usually play on either center court or the grandstand. Then they told me Court 3 and I didn't know (where that one was) because it's a new one," Jankovic explained. "Throughout this week when I was practicing, I tried to test all the courts. I didn't play on that one. I played on Court 9, Court 7, Court 5, and then I play on Court 3. But it's okay. You know, it's a pretty good court. I really like the facilities out here. There are so many courts. You know, I really enjoy being here, especially when I won it back in 2009. So you always like coming back to certain places where you played well," Jankovic thought. She next plays Zheng Jie, so I asked her for a scouting report on her next opponent. What does she have to do well in order to win that match? "(Well), she's a pretty solid player. She gets all these balls back and she really hits the ball flat. I haven't played against her in a while (Montreal last year) because, you know, she has I think been injured. But she's coming back, and I've seen the last couple matches that she played. So, you know, we'll see. I just want to focus on my game and try to be positive out there and really move well and do what I do best. Hopefully things will go my way," Jankovic noted. Obviously, she wasn't going to give me (or anyone else) specifics as to what she thought her next opponent did well or poorly, but occasionally, you get some insightful answers. That unfortunately, was not one of them.

With all the changes being made to the facilities here to enable both men and women to play here simultaneously, I asked her if she liked the idea of playing alongside the men in a combined event that was not a grand slam. "I think it's nice to have the combined event, especially now that we have these good facilities. We have lots of courts and (a) big (player) restaurant, (so) we can all fit inside," Jankovic said. "I think those are the biggest issues (which allow both tournaments to be played at the same time); if we didn't have them, like a big player lounge (there would be) no place to sit and eat your lunch. You'd have to stand because we all eat around the same time of the day," Jelena noted. "But we are lucky (here) that we have (such) great facilities that we can all be here (without feeling crowded). It's nice for the fans to see both men's and women's tennis and enjoy watching us play a lot of great tennis throughout the week," Jankovic continued. "I like it from a personal standpoint because I like to watch men's tennis and learn from them and see how they play and pick up some tips to use in my own game. So I'm happy that it is like this," Jankovic concluded.

Naturally, because she is Serbian, she was asked to comment on fellow-Serb and world's # 1 player, Novak Djokovic. "I think he's the best player right now and has been since the beginning of the year," Jelena said. "He has been playing so well. It's just amazing that he has been able to keep his form for so long, which not many players can do; it's very hard to accomplish what he has done. A lot of players can play well in certain parts of the season, but they cannot play so consistently well the whole year. He has lost only one match since January, so that shows you how impressive his game and mentality has been," Jankovic said.

Novak Djokovic did his pre-tournament press conference today as well and was asked to comment on a lot of topics. One that got a lot of airplay was a comment that Linda Cohn from ESPN made the day Novak won Wimbledon this year. She observed that he switched to a gluten-free diet and insinuated that made a huge difference in his ability to dominate the men's tour this year. Djokovic shot that idea down. "The way people were assessing that (it) was (the changes in my) diet (that had a) major impact on my success is (completely wrong). It is true that the change helped me, but that has not been the reason I have been playing well this year. (What did cause these results was the fact that) I got stronger in a couple elements of my game and I just got better," Djokovic explained. I pointed out that Andy Roddick opined that Novak's serve has gotten much, much better in the last year (he defeated Novak here last year in the quarterfinals, 6-4, 7-5). "You know, that's one of the shots in my game that I have improved by a small percentage, but still it helped me a lot to get to where I am," Novak explained. "But it was the hard work that I put in over this period of let's say 12 to 15 months in which I struggled a lot with that stroke (my serve) in my game. Since I changed the racquet, I had some difficulties (of) serving the old (way). I completely changed (my) technique (on the serve) for no reason. (It was a bad habit that I had to break) and once it gets into your head, it's really hard to get it back," Djokovic continued. "But I was patient and I worked with my coach on the mental side and I put a lot hours in on the (practice) courts, and this has contributed to my improvement. I think that getting free points on your serve is really helpful at this level on any surface," Djokovic concluded.

Novak also pointed out that he set the stage for his success in 2011 by how he played at last year's U.S. Open (lost in the finals to Rafael Nadal) as well as Serbia's historic win in the Davis Cup which was their first as a nation in winning that prestigious event. "In the second part of 2010, I felt that I was able to get my game back. I felt more comfortable on the court, I had more belief (confidence) in myself, and I just know what to do (on court). It was a matter of time when I got all things together for me mentally and physically (that I would rise in the rankings). Since the beginning of the year I have been really sharp on the court, believing that I can win the big matches, and using the experience that I had in the last three, four years," Djokovic noted.

Djokovic has beaten Nadal the last five times they have played, all this year and all of which came in the finals of the tournaments they have played in (Indian Wells, Miami, Madrid, Rome on the ATP Tour at 1000 Masters series events and of course at this year's Wimbledon). How has he accomplished this kind of result, especially on three different surfaces (hard court, clay and grass)? "Well, obviously with different surfaces, adjustments always come into play as well as being able to use different tactics. We have played each other so often (28 times at this point with Rafa enjoying a slight edge in head to head meetings at 16 wins vs. 12 losses) and because we know each other's game so well, there really aren't any secrets between us," Novak opined. "Against the top players at this level, it always comes down to a very few points that decide the winner. But that's why I think in the end this is a very mental sport. You know, that's why you need to have a lot of self belief on the court, that you know that you have the ability to beat the best players in the world. That's really it, in my opinion. There were matches when I played against him this summer on clay when I wasn't feeling physically great, but I was just stepping in and believing that my shots are good enough to win against him. That's what I would point to in terms of what has brought me success against him this year," Djokovic explained.

Getting back to the actual tennis I was able to see today, Jo-Wilfried Tsonga had a late break of Marin Cilic's serve and won the first set, 6-3 but he was not able to convert on two previous break point opportunities. That made the set a lot closer than the line score might otherwise indicate. Tsonga was able to pull through in straight sets, beating Cilic 6-3, 6-4 in a match that took an hour and 18 minutes. Marin was just outplayed in this match with a disadvantage in first serve percentage (36% for the match contrasted with Jo-Wilofried's 60%) as well as points won off either first or second serves (61.9% on 63 service points in play vs. 87% for Tsonga on 46 serves in play). Note that Tsonga served substantially fewer points that did Cilic (46 serves vs. Marin's 63 serves) which can be explained by noting that because Cilic's first serve percentage was so low, he had to serve more balls than did Tsonga despite serving one less game than did his French counterpart. Cilic's return game was equally abysmal, managing to win only six points on Tsonga's first or second serve out of 46 opportunities (13%) as compared to Jo-Wilfried's ability to win 24 points out of the 63 serves Cilic put in play (38.1%). For a sense of perspective, anytime you can win more than 30% of your returns, you are doing very well on the pro tour. Finally, Tsonga had a plus / minus of + 12 (20 winners vs. 8 unforced errors) as compared to -7 for Cilic (13 winners vs. 20 unforced errors).

Federer played a very solid match tonight against Juan Martin del Potro, winning in straight sets, 6-3, 7-5. You might recall that del Potro was able to defeat Roger in the finals of the 2009 U.S. Open. Neither player wanted to compare both matches since the circumstances were so completely different. Federer noted that "This was the first round; that was the final. This is a best of three sets match; that was a best of five sets. I mean, that changes everything," Roger opined. "I mean, I thought I played well at the US Open in the finals. I almost had it all wrapped up. I had a set and 5-4, 30-Love, I think. For that to sneak away from me was really tough; perhaps one of the tougher losses of my career. That one hurt. (Since then), he's gone through a rough patch (with being out of competition for eight months last year and having the wrist surgery) so I'm happy to see him playing well again and (being able to get) back on the court. He is hitting the ball well. Maybe he was just was not able to quite do what he wanted to do (tonight in Cincinnati), but he's going to be a threat at the US Open again," Federer said.

With all the talk revolving around the exceptional year that Novak is having and his emerging rivalry with Rafa, does Roger feel like a "forgotten man" in that he is still playing some exceptional tennis, just not winning as consistently as he has in the past? "I don't know. I don't read every newspaper. I'm still doing press, you know, so for me nothing has really changed. I like great stories. I would rather have that (the focus being on someone else having a great year) than have some stupid stuff flying around the press room where we have to be sitting here saving the sport somehow," Roger said with some laughter in the room. "That's not what I'm having to do here. I'm talking about something that's very good for the game right now: Novak being on an incredible streak, playing fantastic; Rafa still being around; I'm still right there as well; Murray is playing still very well. We have some great characters right behind that, so it's good times right now for the men's game. There is always going to be focus on the world No. 1 and 2 and, world No. 3 and 4. (As for me), I still have the same things to do. I still have a packed schedule and can't say yes to many things because I'm so busy. That will never change, I guess, after all my success," Roger noted.

Finally tonight, I wanted to do some sort of follow-up to the Roddick controversy last night. The question seems to be whether or not the chair umpire had any discretion whatsoever in terms of choosing whether or not to impose a point penalty on Roddick after he was warned for throwing his racquet. I must admit that I have not memorized the rule book and many people I have personally spoken to today, who know far more technical details about this game that I ever will, seem to suggest that Roddick's infraction fell into a "grey area". The ball he hit that generated the point penalty was not hit out of the stadium. It was not directed against another player or a fan or other official. It was hit high into the air and it was a tennis ball, not a 50-pound missile that could have injured someone on the way down. I'm not sure if hitting the ball out of the stadium is materially different than just hitting it out of the court but the way I understand it, had the ball been struck in such a way as to travel completely outside the stadium; that would have generated an automatic point penalty.

The problem I have with that particular point of view is that if such an action is an automatic point penalty, it seems to rarely be enforced against top players. A good example of this occurred within the last few years here when Roger Federer hit a ball out of the stadium after losing a close set to his opponent. I can't recall whether this was last year or the one before that. I do know that he was not penalized for that action because I was on site attending the match and I specifically recall that he was not even so much as warned over ball abuse. In any event, I ran into former world's number 1 player Mats Wilander and asked for his point of view. He did not see the match, so I filled him in on the details and this is what he said. His answer surprised me somewhat. "I think that the chair definitely over-reacted. He should have taken into consideration where the tournament was being played, in America, which is a patriotic country, and the fans want to see one of their own play," Wilander said. I replied that Carlos Bernardes (the chair umpire) was from Brazil so he probably didn't care where the tournament was being played or the fact that Andy was in his home country. "Well, he should have thought about that because at the French Open, they take those things into account. For instance, had Jo-Wilfried Tsonga made a similar outburst in Paris, the chair umpire would likely have overlooked the incident because Tsonga is French and they were playing at the French Open (in this hypothetical example)," Wilander noted.

As I understand it, the rule book does give the chair umpire some latitude as to when to impose warnings, point, game and match penalties for various forms of player misconduct on court. The chair umpire is expected to use his best judgment whenever a penalty is levied that is more than a verbal warning. Obviously, it is impossible to establish any rule that can cover all contingencies without making the rules needlessly complex. Typically, penalties become more severe as repeated behavior warranting such action is displayed. Generally, you go from warning to a point penalty and then game, set and match penalties depending on the player's conduct. Some actions are so severe that they can generate automatic disqualification such as when Tim Henman was bounced out of Wimbledon one year for inadvertently hitting a ball girl.

In effect, the point penalty phase was skipped in Roddick's case and went straight to a game penalty because of when the penalty was assessed. I hate to bring up John McEnroe as an example since, in my opinion; his on-court behavior is often boorish, rude and disrespectful on a good day. But in terms of player protest, Roddick's outburst last night would not even merit a mention had it not occurred when it did and caused him to lose his serve. Roddick alluded to the fact that with his injury situation, his legs were not quite underneath him just yet so he might still have lost this match even if Bernardes had ignored his outburst. Andy was also somewhat contrite in accepting his own responsibility for losing his cool, but still. There was a better way to handle the situation all the way around and I think that Bernardes really did over-react to the situation. Mats Wilander agrees with my opinion, so if nothing else, at least I'm not alone in my belief that Roddick was unfairly penalized in the context of a great match last night.





Earlier Columns from this Event:

August 15, 2011 Western & Southern Open: Roddick Rolls Out Amid Controversy
August 14, 2011 Western & Southern Open: Bombs Away As Blake Buries Baghdatis
August 13, 2011 Western & Southern Open: Western & Southern Open - Day 1





Player Profile Index (Men) | Pro Tennis Showcase Archive | Player Profile Index (Women)


SUBSCRIBE TO THE TENNIS SERVER PHOTO FEED
All Tennis Server photography is copyrighted by the photographer and/or the Tennis Server, and all rights are reserved. You may not copy these images without permission. While you are welcome to create hyperlinks to Tennis Server web pages, you may not embed these images into other web pages or blogs without permission. To request permission, please use this contact form. Please be sure to clearly indicate exactly which photograph(s) you are requesting permission to use, as terms and conditions will vary depending on the photographer and the photograph.
---