BNP Paribas Open 2012, Indian Wells, CA, USA
March 11, 2012
Editorial by Vince Barr.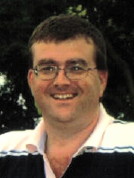 Vince Barr

Lopez Massacres Murray, Harrison Trumps Troicki & Djokovic Dominates

The first weekend day of the 2012 BNP Paribas Open in Indian Wells, CA featured an absolutely loaded schedule. Leading off the day on center court was 16th-ranked Ana Ivanovic against Sweden's Johanna Larsson, who is currently ranked 67th in the world. The two players had split their previous two meetings with Larsson beating Ana in the first round of last year's French Open. Ana felt that she did not play well in their last meeting and was eager to redeem herself. "I didn't play well (at the French), so I knew I had better chance this time around. (Today) was a bit awkward but (I was) happy to get that revenge and win." Revenge is a cold-blooded affair and Ivanovic wasted no time in making her intentions known against her overmatched opponent who she dispatched in just over an hour with five service breaks (in 18 chances) en route to a 6-1, 6-2 thrashing. "I really felt like I could break her, which obviously gave me a little bit more confidence and I could go for a little bit more," Ivanovic said. "But I felt like (there were) quite a few unforced errors today, so it was really hard to get rhythm. But overall, (I was) just happy that I did what I had to do out there today," Ivanovic concluded.

Andy Roddick was next up on center court in his second round match against Poland's Lukasz Kubot. Roddick has had a well-chronicled litany of injuries to overcome in the last year which has contributed to lowering his ranking into the 30s. Nevertheless, he is determined to raise his level of play and get back into the Top 10 where he feels he belongs. This match was more dramatic than it had to be with the end result being more of a relief than anything else. Andy managed to prevail, 4-6, 7-6 (5), 6-3 in two hours and 40 minutes. The critical point came in the second set as Kubot served for the match. Andy put together a string of nice return and volley points to break Lukasz at love and get back to even in the second at 5-all. "In the first two sets I couldn't have hit a return into the ocean from the beach, much less on a tennis court," Roddick lamented. But things changed in the 3rd set because "I started swinging out on my returns a little more. That was all the difference. It was just a matter of making him pay for not making first serves, and I did not do that at all early in the match and then I did it well. It was like a line in the sand. It went from terrible to good for whatever reason," Roddick concluded. However he got the job done, he'll take it. Roddick next squares off against Tomas Berdych, who got past Sergiy Stakhovsky, 6-7 (2), 6-3, 6-4.

If you have been wondering whether or not the success that Novak Djokovic has had in recent years has changed him, seeing him go on the incredible run he had last year by winning three slams and 10 titles overall, beating Rafael Nadal like a drum (a streak of seven consecutive victories, all in finals through this year's Australian Open), rising to # 1 and so forth, you need not worry. "I still have the same daily routine, same approach to my career, to the life that I'm having," Djokovic explained. "I don't consider myself being in the top of the world, being untouchable or unbeatable. That's out of the question; I always try to give 100% (every time out). I always wanted to have the positive mindset in preparing well for every event, for every season. I think that helps me to stay committed and focused on what I need to do. My job is to play tennis, to win matches and try to win as many titles as possible," Novak said.

Djokovic squared off against Andrey Golubev of Kazakhstan, who he had faced only once before. That match came a year ago in this event which Novak won rather easily in straight sets, 6-0, 6-4. It did not take Novak long to break Andrey's serve yesterday in his second service game. Golubev saved two break points but got into trouble off a deep volley to his forehand serve. Golubev rushed and hit it wildly out of the court to give Novak his 3rd break point opportunity in their match. This was consolidated on the very next point as Andrey hit a volley into the net, giving Novak the break. Djokovic held the next game at love to consolidate the break and go up 4-1. I have to admit that I was expecting a rout and other players might have folded given the pressure. But this is a classic case that aptly illustrates the pressure-cooker environment of men's professional tennis.

I just can't imagine what it must be like for a tour player to play Djokovic these days. You have to be nearly perfect in your own game and hope that the other guy has a bad day. Even for guys used to facing pressure on the court, that additional psychological challenge tests the mettle of even the best players. On the other hand, given that few people, outside his own circle of coaches and fans, expected the 145th-ranked player to beat the world's best, you could actually talk yourself into feeling as though you really had nothing to lose. That might be an effective way to diffuse some of the pressure and it seemed to work for about one game as Andrey rebounded to break Novak to get back on serve at 4-3 in the first. But Novak broke right back on a series of errors off both wings of Golubev's game to go up 5-3; then held to capture the first frame, 6-3.

One thing I noticed in watching this match was how Novak constructs his points. He tends to maximize his opponent's expenditure of energy by hitting balls that make his opponent run a lot more than he has to. The obvious benefit of such a strategy is that you make the points you have to play a lot easier since the balls coming back are being hit from a defensive posture rather than an aggressive one. That enables you to attack even more ruthlessly than you might otherwise be able to since you are in control of the point and can place your shots where your opponent isn't. Therefore, the games you play require less energy and effort and enable you to conserve your strength for later matches in a given tournament.

It did not take Novak long to assert his authority in the second set as he broke Golubev's second service game to go up 2-1. The point of the match was a ridiculous (albeit unintentional) drop return winner that Novak executed, up 40-30, 4 games to 2 in the second set. Andrey blasted a serve out wide to Novak's backhand that he had to stretch for to even get a racquet on. Djokovic extended his racquet and the ball headed toward the net, and it looked like it would stop there. Unfortunately for Golubev, it didn't as the ball just kissed the tape and dribbled over to give Djokovic the break and virtually the match. If you were Golubev, reacting to shots like that, you would have had to just admit that it was not going to be your day. You have probably heard the saying that "it's better to be lucky than good" but if you happen to be both, well, for the most part, you're not going to get beat very often. Djokovic closed out the match a game later for a run time of just about 80 minutes in a 6-3, 6-2 second round victory.

Caroline Wozniacki made her first appearance in the tournament (after a first round bye) in her match against Ekaterina Makarova. The two had played twice previously with Caroline winning both matches in straight sets (3, 4, 3 & 2). You might recognize Makarova's name from this year's Australian Open in the Round of 16 where she upset Serena Williams, 6-2, 6-3. Tennis Channel analyst Brent Haber asked former touring pro Lindsey Davenport whether or not the criticism Wozniacki had received last year in ascending to the top ranking without winning a slam singles title was fair or not. Lindsey replied that "I think the criticism was fair. When you get to # 1, you put yourself out there. While it wasn't her fault (in that) she does not control the rankings system, it's still always up for argument when you have a player at the top who's not winning the big titles," Davenport opined. Then she continued, "You're also talking about a player who got to # 1 in the world who, for her career, has only reached one grand slam final (in the 2009 U.S. Open final where she lost to Kim Clijsters). While she (Wozniacki) has played well at the other events, she just hasn't been able to bring her big stuff to the slams," Davenport concluded.

Ekaterina started off the match by breaking Caroline's serve, then lost her own service game to level the match at 1-all in the first. Caroline won the next two games to go up 3-1 and Makarova captured the next game to make it 3-2 in the first, then Wozniacki decided to crush her. Seriously. She won the next 9 games to take the match, 6-2, 6-0. While this dismantling was going on, Haber then broached the subject of Caroline's lack of aggressiveness in matches while lauding her consistency. The timing was a bit ironic in that Caroline was taking Makarova out to the proverbial woodshed and administering a beat down on her overmatched opponent, but I guess the commentators had to talk about something. In any event, Davenport said that "you can't argue the facts. She doesn't hit a lot of winners, she gets very tight on that forehand in big matches and when she has had the opportunity to break through, she moved backwards on the tennis court," Lindsey said. "A lot of times, the top players and especially those who are # 1 will seize the opportunity, go for their shots and put the pressure on their opponent and she's (Wozniacki) done quite the opposite. She gets on her heels (retreats) behind the baseline and that's just instinctual. You have to have that "killer instinct" and while she is a great fighter, she doesn't try and seize the matches herself. She wants her opponents to give her the matches with errors and beating themselves and that's something she's got to turn around," Davenport opined. Caroline next plays Sofia Arvidsson in the 3rd round.

If you haven't seen Ryan Harrison play yet, you are missing an opportunity to see a definite star on the rise in men's professional tennis. My first impression of Harrison came in Cincinnati last year where he had the unfortunate distinction of being the sacrificial lamb against Novak Djokovic in the second round. Not that Ryan would have seen the match that way because he sincerely believes that he has a chance to beat anyone anytime he steps out on the court. The scary proposition is that he is probably right as this guy looks like he is going to be rising rapidly in the rankings this year. Despite losing to Novak, the guy played exceptionally well and I was shocked in the post-match press conference how disappointed he was in losing to the game's best player. Harrison's competitive fire burns brighter than most; he's not out there to waste his time and "come close" to beating a good player. If he doesn't win, he's ticked off at himself and will be his own worst critic. Great players think like that and are almost surprised when they lose; Ryan is like that already. To have this kind of attitude at only 19 years old and have the talent to back it up is very, very rare. If there is a downside to Harrison's game, it's that his emotions sometimes get the best of him and he has been known to erupt on court when losing a big point. Hopefully, that is simply a product of youth and immaturity and a habit that he will eventually outgrow when he has more success on court. If not, his wallet will get a lot thinner than the five fines he was assessed by the ITF in grand slam singles matches last year for a total of $3,700.

Harrison's passion for the game is unquestioned. Brent Haber recounted the story of this year's Davis Cup team from a conversation he had with Captain Jim Courier. Late last year, Courier was trying to figure out the composition of the 2012 U.S. Davis Cup squad. He knew that Mardy Fish and John Isner were already going to be on it as well as the Bryan Brothers. But they needed to have some practice partners as well as some backups ready if one of the singles players got injured or was unable to compete for whatever reason. As it turned out, only Bob Bryan missed the first round and that was because his wife was giving birth to their first child, a daughter, so we can give him a mulligan for missing the event. Anyway, Courier held what amounted to a tryout camp in Florida in December for younger American players. Haber said that "Courier had Ryan Harrison, Jack Sock and Donald Young (come down to Florida) and then John Isner stopped by to play with these guys," Haber recalled. "Courier told me that Harrison absolutely knocked me (Courier) out with his work ethic and how prepared he was and he earned his way on to that team," Haber said. As most of you already know, Harrison won his first Davis Cup match (which turned out to be a "dead rubber") in Switzerland, on clay, against Michael Lammer, 7-6 (0), 7-6 (4).

Ryan is well respected by his peers because, in addition to his obvious talent, he has a very unusual disinclination to accept wild cards to main draws; opting instead to play qualifying in order to earn his way into the tournaments he plays if his ranking is not high enough to gain direct acceptance. Most players at his age and with his experience would gladly take wild cards when they are offered, which is generally what they are used for (to get up and coming players into main draws that they otherwise might not make if they had to play, and generally lose, in qualifying). Certainly, there is nothing wrong with young players playing qualifying events. In my opinion, qualifying losses that prevent players from entering main draws can serve as inspiration to work harder on aspects of your game that might be holding you back. At a minimum, that time on the practice court (as well as in qualifying) can be well spent, if your attitude is correct. The benefits of such an approach include the following: (1) enabling you to go deeper into tournaments that you do get in to because of improvements you make in your game; (2) increased confidence from winning more matches; (3) being able to rise in the rankings as a direct result of your on-court success and (4) getting to the point where you can enter any tournament you want without having to qualify because your ranking is high enough to give you direct acceptance. Unfortunately, many players would prefer taking the easy way out and get wild cards into draws; so Harrison is a rare exception in that regard.

Harrison's second-round opponent was Viktor Troicki. On paper, this would be considered a mismatch as Troicki is currently (as of March 5th) ranked # 25 in the world whereas Harrison is at # 72. They each had taken a match against the other in two previous meetings, both of which occurred last year. Troicki won their first meeting in Washington, D.C., 7-5, 6-2 while Harrison prevailed later in the year in Shanghai, China, 6-3, 6-3 in the Masters 1000 event over there. The first set went to a tiebreaker which Harrison won en route to a victory over his Serbian counterpart, 7-6 (5), 6-3. The difference in this match was largely due to two factors: (1) Troicki was only able to save four of eight break points against his serve and (2) his return game was a bit off as he managed to win only 30% of those points (18 for 60) vs. 43% for the young American (32 of 74 points won). Ryan advances to play Guillermo Garcia-Lopez. Because Harrison did not win an ATP Tour match after his Round of 16 loss in Indian Wells last year (until he won his first round match at Wimbledon after going through qualifying), he has no points to defend for the next few months. So, if he can at least reach the Round of 16 this year, like he did here last year, he is poised to easily break into the top 50 after Wimbledon (if not before) and possibly higher than that. It all depends on how much he wants to play on clay, the level of success he has in the events he does enter as well as being able to stay healthy.

The last match on center court featured 4th-ranked Andy Murray vs. Guillermo Garcia-Lopez, who was ranked 92nd. The two players have played each other twice, with Murray taking both encounters on fast surfaces. The first time they met was back in 2009 at Queen's Club where Murray beat Lopez in straight sets on grass, 4 & 4. Last year, they ran into each other at the Australian Open in the 3rd round, where Murray was even more dominant in a straight-set thrashing, 1, 2 & 2. This match in Indian Wells started off with both players holding serve through the first four games. Lopez got down early in his first service game but recovered to hold serve on a misplayed ball (in my opinion) that Murray could have crushed on an overhead, but didn't do enough with it allowing Lopez to escape. At 2-3 in the first, Lopez serving, Murray went up triple break point only to allow Lopez to escape when Andy made several errors, such as dropping balls into the net, hitting shots wide and so forth. So the first set continued on serve at 3-all but in watching the match, I felt that Andy was letting critical points get away from him. While that match remained on serve through 4-all, I felt that Andy started pressing a little too much because of all those errors he was making. Lopez really had nothing to lose and played like it; conversely, all the pressure was on Murray. A good example of this was at 4-all in the first, deuce with Murray serving. Lopez hit a deep ball which Andy tried to overplay with a forehand that went wide, giving Lopez the advantage. Guillermo then closed that game out with a winner to go up 5-4 in the first. With Lopez serving at triple set point, Andy had made a total of 14 unforced errors thus far in the match while Lopez was on somewhat of a roll, winning 13 of the previous 18 points. Murray lost the set on a backhand forehand error which was indicative of how the match went in a losing effort, 4-6, 2-6.

Technically, it was an upset but if you actually watched the match, it would be tough to classify it as such due to Murray's erratic play. It goes to show you that anyone can lose on a given day; not even the top players are immune from having a bad day. And when this occurs on Tour, you are generally going to lose. This is not to say that Lopez didn't deserve to win. He came back a couple of times from love-40 down on his own serve, once most emphatically with a blistering, 94 mph cross-court forehand winner to go up 3-1 in the second set. The shot was simply amazing and indicative of the increasing level of confidence Lopez was gaining throughout this match. The Tennis Channel showed an interesting graphic in this match where Lopez was placing the ball on Murray's backhand: 64% of the shots had topspin on them, 15% were flat and the rest were sliced. This contributed to Andy making so many errors due to the variety of angles Lopez was giving him on his weaker wing. Murray's first serve percentage was abysmal at 48% and he was 0 for 7 in converting the break point chances he had on Lopez's serve (while Lopez broke Murray three times in nine chances). Murray's second return performance was also terrible at 36% (8 of 22) vs. Lopez's 53% (18 of 34). Andy recorded a negative plus / minus of 17 (17 winners against 34 unforced errors) while Lopez was only -2 (14 winners against 16 unforced errors). This was a big win for Lopez, who generally does not fare well against Top 10 players, going 7-27 in his career against them. His last Top 10 win came against Tomas Berdych (7-6 (4), 6-3) in October, 2010 in Shanghai. Lopez will next face Ryan Harrison which should prove to be a very interesting match.





Earlier Columns from this Event:

March 10, 2012 BNP Paribas Open: BNP Paribas Open Men's First Round and Women's Second Round
March 9, 2012 BNP Paribas Open: BNP Paribas Open Men's Singles Preview
March 8, 2012 BNP Paribas Open: BNP Paribas Open Kicks Off In Indian Wells





Player Profile Index (Men) | Pro Tennis Showcase Archive | Player Profile Index (Women)


SUBSCRIBE TO THE TENNIS SERVER PHOTO FEED
All Tennis Server photography is copyrighted by the photographer and/or the Tennis Server, and all rights are reserved. You may not copy these images without permission. While you are welcome to create hyperlinks to Tennis Server web pages, you may not embed these images into other web pages or blogs without permission. To request permission, please use this contact form. Please be sure to clearly indicate exactly which photograph(s) you are requesting permission to use, as terms and conditions will vary depending on the photographer and the photograph.
---