2009 Western & Southern Financial Group Masters
Cincinnati, Ohio, USA - August 19, 2009
Editorial by Vince Barr.

Photography by Pablo Sanfrancisco.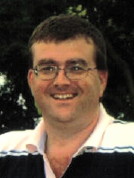 Vince Barr
Roddick Loses A Tough Match

August 19, 2009 -- The best match of the day was the last singles match on Center Court and pitted 5th-ranked Andy Roddick against fellow American Sam Querrey. The two had played on three previous occasions with Roddick winning each time. Their last encounter came about two weeks ago in the Round of 16 at the Legg Mason Tennis Classic in Washington, D.C. with Andy winning a close one, 7-6 (4), 6-4. Tonight was a nail biter from the very beginning as Querrey finally pulled through 7-6 (11), 7-6 (3). Roddick thought that the difference in their Cincinnati match was that "he just played the big points better than I did tonight," Roddick explained. But in the last year, Roddick also noted how Querrey had become a better player. Specifically, there were four improvements that he noticed. "He's gotten a lot faster. He's moving a lot better. He's not playing himself out of points quite as much. He's got a better sense of when to pull the trigger and when to stay in points," Roddick explained.
Both players played extremely well with no breaks of serve in the first set. In the tiebreaker, Roddick went up 3-1 with a mini-break and led by as much as 5-2 but Querrey won three consecutive points to tie it at 5-all. At 10-all, Roddick double-faulted to give Querrey the advantage that he would not lose. Querrey then converted his next serve with an ace to put Andy back on the defensive and took the first set tiebreaker, 13-11. The second set featured more frustration on the part of Roddick as he was up a break, then lost that advantage and vented his anger with crushing his racquet to no avail and lost the second set tiebreaker by a 7-3 score.
In the post-match interview, Roddick was understandably subdued but also reflective and mentioned that, although he was disappointed to lose here, he felt he had enough match play to prepare him well for the U.S. Open in a couple of weeks. "To be honest, I played well. I feel prepared for the Open. That's what you want to get out of this stretch," Roddick explained. "I'm disappointed that I couldn't play better here in Cincinnati, which is a place that I enjoy playing. But as far as the Open goes, I'm not too worried about the setback," Roddick said. The statistics bear out the truth in what Andy said as his first serve was 74% for the match (Querrey hit 81% and out-aced Andy 16-10). Both players relied on their forehand for winners with Querrey holding a 17-6 edge there. Yet, despite Sam's clear edge in overall winners (42-28) the difference in the match came down to 5 points as Querrey won 91 vs. 86 for Roddick. Granted, that can be a meaningless stat (total points won) but it does serve to illustrate the high quality play of both players in the match.
You could make an argument that having back-to-back Masters 1000 events really demands too much from the top players if they want to do well at both events. Even though Roddick took about 4 weeks off after Wimbledon, he played in the finals of the Legg Mason (5 matches), the semifinals at the Rogers Cup in Montreal (4 matches) and then one here; that's 10 matches in about two weeks. So, where do you draw the line which governs how many events to play leading up to the U.S. Open? That is a tough question to answer because "our options are limited as far as what we can and can't play," Roddick noted. "We're a little handcuffed as far as schedule (goes). I've already missed a Master's event this year (Rome the week of April 27th) when I got married, so I guess that wasn't an option here unless I wanted to pay everyone off," Roddick joked.
From Querrey's perspective, the Cincinnati match with Roddick probably rates as "one of my best wins, ever," Querrey said. The difference between his loss to Roddick in Washington, D.C. (in the Round of 16) and the win here was because in the first set tiebreaker at the Legg Mason "I missed three easy forehands. (Here) I played a little sharper tiebreaker and I was hitting my backhand. I was moving down the line, crosscourt, down the line, crosscourt whereas in Washington, I was just content going crosscourt," Querrey explained. At one point in the Cincinnati match with Roddick, Andy became obviously frustrated and destroyed a racquet, drawing a verbal warning from chair umpire Lars Graff. So, what did Querrey do to capitalize on Andy's lack of composure? "I tired to stay level-headed and keep my composure, doing what I was doing and not letting up as well as (to not allow what Andy was doing) to alter my game in any way," Querrey said.
During changeovers, one of the cameras zoomed in on Roddick who was sweating heavily in the hot, humid weather in Cincinnati to the extent that sweat was constantly dripping from the bill of his cap that he was wearing. Querrey did not seem to be having a similar experience despite playing in the same conditions that Roddick was, so I asked Sam if he felt that he was fitter than perhaps Roddick was tonight. Querrey pointed out that he had been home since losing early (first round) in Montreal whereas Roddick "made the finals of Washington, went deep in Montreal, both humid places. He comes here and it's humid. He played 10 or 11 matches in the last two weeks, so he's tired," Querrey explained. "So, it's tough with the schedule for a guy like him, because he's kind of forced to play Washington, then he's got to play Montreal (and) Cincinnati; three big tournaments in a row," Querrey continued. "So it's tough for him to come out a third week and really go out there and keep it going. So, I think that was to my advantage a little bit. That happened to me in Montreal. I had played Newport, World Team Tennis, Los Angeles, Indianapolis, Washington, D.C. and then got to Montreal and I was winded, I was tired out there," Querrey explained. "I think he was feeling a little bit of that out there; now he's got two weeks (and) he'll be a favorite at the Open. He's playing well. I think he's not happy that he lost, but he's got two weeks now where he can rest and really get ready for the Open," Querrey noted.
Given Roddick's difficulty with the conditions, I asked Sam if he made a conscious decision to try and move Andy around the court and he said that was not one of his objectives. "It was more on my backhand side. In Washington, I was (consistently) going crosscourt; if I hit it up the line, I was going for a winner," Querrey explained. "Tonight, I was trying to do more crosscourt, up the line, crosscourt, up the line (and so forth to) give myself more opportunities to hit more forehands. I feel (that) if I can go forehand to forehand that's better (for my game) than going backhand to backhand," Querrey explained.
Querrey was not necessarily looking forward to playing Lleyton Hewitt in the Round of 16 here after beating Roddick last night. "That will be a tough one. I played him in Indian Wells (in 2008 in the first round and lost, 4-6, 3-6). He makes you play a lot of balls; he's got a good serve out wide; that's going to be tough. I don't know what he's ranked," Querrey said. I replied that Lleyton is at # 42 which surprised Sam that one of the media members knew that stat and it generated some laughter in the briefing room. "Wow, ok. You know, he's better than (what his ranking indicates). He and Safin (will be the) two guys at the Open that are not seeded (and) you definitely don't want to play them in the first round," Querrey said.
Regarding his fitness, one reporter noted that his court movement had improved from last year and what was he doing in that area to improve it? "It's a combination of everything; I've been doing a lot of running on the track, three or four times a week during the off weeks," Querrey explained. "During a tournament (I) can't really do (that), but I'm still running (while the tournament progresses). (So, to answer your question I'm) doing more agility movement (type of activities as well as) running and biking. (And) I think a lot (of it has been that) I've played a lot of matches," Querrey noted and then he addressed me with a smirk and asked me "I'm sure you know how many matches I've played this year?" and I told him that I'd have to look it up. He then smiled, knowing exactly how many matches he had played (54) and said "that's fitness in itself." I then noted his first serve of 51% vs. Roddick's 65% and asked him if he was happy with it. (Well) I'd like (for it) to be in the 60s, but I backed it up well. When I was making it in, I probably (had) a high percentage of those points (which was correct with 80% first serve points won). (However it was) tough on the ad side out there; when I threw (the ball) up, it (was) right in the lights (which) kind of (threw) me off a little bit," Querrey concluded.
[2] Rafael Nadal (ESP) [blue shirt] d Andreas Seppi (ITA) 76(4) 76(3)
Sam Querrey (USA) [red shirt] d [5] Andy Roddick (USA) 76(11) 76(3)
Earlier Columns from this Event:
August 18, 2009 Western & Southern Financial Group Masters Coverage: Blake Crashes Out
August 17, 2009 Western & Southern Financial Group Masters Coverage: First Round Action
August 15-16, 2009 Western & Southern Financial Group Women's Open Coverage: Ladies Semifinals and Finals
August 13-14, 2009 Western & Southern Financial Group Women's Open Coverage: Through The Ladies Quarterfinals



Player Profile Index (Men) | Pro Tennis Showcase Archive | Player Profile Index (Women)


SUBSCRIBE TO THE TENNIS SERVER PHOTO FEED
All Tennis Server photography is copyrighted by the photographer and/or the Tennis Server, and all rights are reserved. You may not copy these images without permission. While you are welcome to create hyperlinks to Tennis Server web pages, you may not embed these images into other web pages or blogs without permission. To request permission, please use this contact form. Please be sure to clearly indicate exactly which photograph(s) you are requesting permission to use, as terms and conditions will vary depending on the photographer and the photograph.
---