BNP Paribas Open 2010, Indian Wells, California, USA
March 16, 2010
Editorial by Vince Barr, Photography by Harvey Rubin.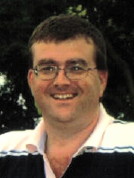 Vince Barr

Baghdatis Pulls The Upset Of The Tournament

The last day of third round competition at the BNP Paribas proved to be everything a tennis fan could ask and more: thrilling upsets, narrow escapes and smooth sailing for a few lucky players who advanced. The first match that I wanted to cover featured what I thought would be a high quality encounter on the women's side between Russia's Nadia Petrova and Denmark's Caroline Wozniacki. Both players were ranked in the Top 20, but that does not always guarantee a compelling match. Wozniacki, who lost to Kim Clijsters at the U.S. Open last year, was ranked # 4 in the world while Petrova was ranked 19th. Both players had met once previously with Petrova taking the match 6-4, 3-2 after Wozniacki unexpectedly retired in their Round of 16 match at the 2008 Kremlin Cup in Moscow. Wozniacki had some sort of upper respiratory infection in that previous encounter which made it difficult for her to breathe, necessitating her withdrawal from the event.

Tracy Austin noted that "Petrova plays her best when she's playing in progression; trying to end points with her ground strokes, playing close to the baseline." Tracy's opinion of Petrova had soured a bit from the first time she saw her play in person against Lindsay Davenport in 2001 at the Los Angeles tournament. Austin thought that "this woman (Petrova) was going to do a lot of damage in this game; loved her serve, loved her game style. What I didn't know at the time was how negative she could become very quickly in a match," Austin said. Petrova reached the semifinals at the French Open in 2003 and 2005 but that was as close as she has been to winning a major. The last title she won was back in 2008 in Cincinnati when she defeated Nathalie Dechy of France, 6-2, 6-1. Austin thought that "she (Petrova) could use a little bit more of that workman-like quality, where you just plug along in a match and you're not paying attention to the score as much as she does. (But rather) think about the next point and what you need to do; she could use a little bit more of what Wozniacki has," Austin concluded.

The match started out with Wozniacki firmly in control in a relatively easy first set won by Wozniacki, 6-3. The first set took only 32 minutes and featured one service break by Caroline. The reason the set went so quickly with Petrova spraying errors all over the court. She had 21 unforced errors vs. only 8 winners (for a negative plus / minus of 13) as compared with Wozniacki's -5 differential (4 winners and 9 unforced errors). Those eight (i.e., 13-5) free points made things much easier for Caroline to pull through the first set rather easily. This reflects one key tactic in competitive tennis: if you opponent is determined to hand you the match, by all means, stay out of their way and let them self-destruct. That is not to say that Wozniacki didn't earn her victory but it does reflect a substantial contribution from the Russian who apparently had a bad day on court, which happens sometimes. Austin went so far as to say that Petrova played a very sloppy first set. Petrova won the second set rather easily with two service breaks of Wozniacki's serve but completely fell apart and was bageled in the deciding third set 0-6.

On the men's side

Frenchman Jo-Wilfried Tsonga narrowly escaped a third-round upset bid by clay court specialist Albert Montanes in a tough three set match, 4-6, 6-3, 6-3 that required him to come back from a one-set deficit. Both players did not serve especially well in the first set with Tsonga enjoying a slight edge, 58% in first serves vs. Montanes' 53%. Tsonga's main weapon is his cross-court forehand which he places deep in the court to pressure his opponent into making an error. An example of this gave the Frenchman the first service break in the second set as Montanes sailed his forehand wide into the doubles alley. One break was all Jo-Wilfried needed to take the second set, 6-3. A critical factor for Tsonga's ability to win the second set came from two factors (aside from the service break): an improved first serve (63%, which was up from 58%) as well as a significant improvement in his first return points won (from 19% to 38% in the second). Two breaks in the third gave Tsonga a relatively easy 6-3 win in the third set; additionally, his first serve was dramatically better at 88%, which was the highest of the match. He advances to play Robin Soderling in the fourth round.

James Blake also was in action tonight playing against Nicolas Almagro. Blake has been fighting for his tennis life, which seems strange to say for someone who is currently ranked 52nd in the world. But Blake is fighting against some unreasonable expectations along with his great results in previous years. James reached a high ranking of 4th best in the world on November 20th, 2006. He just turned 30 years old in late December of 2009 and this is typically around the time where a pro tennis player's performance starts a subtle decline. The slope of that decline depends on the player as well as on their propensity to suffer injuries so not every player declines at the same rate. And some actually improve their performance after age 30. Ken Rosewall of Australia set the record for most slam wins after turning 30 years old with four titles (1968 French Open, 1970 U.S. Open, and the 1971 & 72 Australian Opens). Both Jimmy Connors and Agassi won two majors each after the age of 30. The point is that it is difficult to win a slam after turning 30 and the closest James has come to winning one was a quarterfinal finish at the 2005 & 2006 U.S. Opens as well as the 2008 Australian Open.

However, Blake is a crowd favorite virtually everywhere he goes, so nearly everyone at this match wanted to see him pull through. Some of this is because of all the adversity he has had to overcome in life. Blake had severe scoliosis (curvature of the spine) as a child, which required him to wear a back brace for up to 18 hours a day. In 2004 while in Rome practicing with Robby Ginepri, he ran into the net post and fractured some vertebrae in his neck. While he was recovering from that, his father died in July of 2004. Then he was diagnosed with Zoster, which is a condition affecting hearing and visionary senses. As in James' case, it often causes temporary paralysis on one side of the face. He chronicled his many struggles in his best selling book Breaking Back: How I Lost Everything And Won Back My Life. Blake came back from losing the first set, 4-6 to win the second set, 6-3. But the match was played on stadium court # 2 where Hawkeye was not being utilized and there were several close calls that were overruled from the chair which James questioned. At one point, both he and the chair umpire got into a somewhat heated exchange which is all the more surprising given Blake's very relaxed demeanor.

This brings up a question: why isn't Hawkeye used on all courts, not just the main one? The answer is obvious: the system is very expensive to install and operate. But the worldwide ATP Tour generates substantial dollars annually, so money should not be an issue. You can make the argument that the Tour is designed to benefit all the top players in many different aspects of the game. For instance, take the retractable roof over Centre Court at Wimbledon. Lower-ranked players seldom get to play on Centre Court unless the make it to the final weekend of that most prestigious major. Given the torrential rains that are possible during that time of year in London, matches on the outer courts are likely to be affected by inclement weather. This could (and has) caused matches to be played over different days. This affects the rest time allotted to the winner of those matches while the higher-ranked player relaxes having already won his match to go into the next round. The same principle applies at the Australian Open where Rod Laver Arena has a retractable roof and the Margaret Court Arena is an indoor facility.

Another example of the inherent inequality in professional tennis regards the number of linesmen (and women) who officiate a qualifying match to get into the main draw. There is one less person to call the lines in a qualifying match than there is in main draw matches. While this is not surprising as other sports follow a similar procedure (e.g., the difference in the number of umpires in a minor league baseball game vs. a game played at the major league level), I do think it is an opportunity that could be easily corrected if the Powers That Be wanted to make this change. Why not extend the benefit of existing technology to all courts (and therefore, all players). It would probably prove to be more beneficial at the lower levels of tennis where players are fighting hard to acquire rankings points to climb up the ladder of the professional tennis hierarchy. A missed call at their level might be more costly than one would be to people like Roger Federer and Rafael Nadal, for instance. If the reason Hawkeye is not placed on all tournament courts is because of cost considerations, then I believe that to be a very weak argument given the revenues generated by both professional men's and women's tennis tours. It's not like the cameras and software needed to run the system would have to be replaced on a frequent basis. And the cameras could be owned by the Tour and transported to all the other events, making the cost per tournament decrease over a larger use of the technology to all tournaments.

The best match of the tournament thus far was in the thrilling three-set upset of Roger Federer by Marcos Baghdatis. Coming in to this match, their "rivalry" such as it was, was definitely one-sided as Federer had won all six of their previous encounters. I doubt anyone can forget Baghdatis' inspired run to the Australian Open final in 2006 where he managed to take a set off Roger for only the second time in their series. When Roger loses a set, more often than not, he devotes greater focus towards the match at hand and usually finds a way to turn the match around in the rare chance that he is behind in the match. Obviously, Federer is not infallible and I have actually seen him lose in person on rare occasions. But tonight's match was one for the ages with all the drama you could ever hope to see in a men's professional tennis match.

The first set started out with no service breaks and Roger was the first to get in trouble, going down two break points in the 7th game of the set. However, Federer saved both of them to retain his serve and go up, 4-3. Roger was the first to break Marcos' serve at 5-6 in the first which led to Federer winning the first set, 7-5. The second set featured many thrilling shots by both players. Baghdatis got down two match points late in the second set and not only saved both, but also proceeded to break Roger's serve to go up 6-5 in the second. That turnaround was an amazing accomplishment in and of itself. Usually, once Roger gets to match point, he converts that opportunity and wins it. And it wasn't so much the case where Federer failed to convert his match point; it had more to do with the gritty determination of the Cypriot to avoid going home early. Baghdatis eventually pulled through to force a third frame, 7-5. Roger had the advantage early in the third as he started out serving in the set and quickly held to force Marcos to hold to stay in the match. Baghdatis showed the first signs of stress on his service game at 1-2 in the third as he went down three break points to Roger. Marcos benefited from one forehand error by Roger which did not go over the net cord, making the score 15-40 with Baghdatis still down two break points.

On the very next ball, Baghdatis crushed a forehand that skidded off the baseline but was incorrectly ruled out by the linesman. Federer had no chance on that return volley but managed to get his racquet on it. Marcos successfully challenged the call and won it, but still had to replay the point. It does not matter that Federer's return volley would not have landed in the court. The chair umpire, Gerry Armstrong, had to apply the rule that allowed for a replay of the point because the returner got his racquet on the ball. I personally think that the chair umpire should be allowed to make a judgment call and give the point to the challenging player IF they came to the conclusion that the receiving player was not "adversely affected" by the incorrect line call. And that is where the controversy would ensue because a receiver would rarely, if ever, concede that they could not have returned the ball in play had the incorrect call not occurred. There would be no convincing proof to either support or refute the player's contention that they could have returned a volley in play because the hypothesis is un-testable. How can your prove an outcome which was the result of a decision that did not occur? There is no way to objectively determine what the other player would or would not have done had the call not taken place.

Baghdatis smiled as he knew the rule but was obviously disappointed that it had to be replayed. It became a moot point as Roger hit a cross court forehand wide on the replay, so Marcos ended up getting the point anyway. However, he was still down a break point which Roger later converted to go up 3-1. After an exchange of holds, the score was 4-2 Federer. Next, both players engaged in a thrilling, 25-shot rally while Marcos was up a break point on Federer's serve. Roger made a forehand error that crashed into the net and Marcos got the break back to go back on serve at 3-4 (Baghdatis serving). Both players held on serve until the tiebreaker when Federer made a forehand error wide to go down 5-4 on his serve. The match was on the Cypriot's racquet if nerves did not get the best of him. Baghdatis served and Roger returned deep in the ad court, then Marcos executed a beautiful short volley which Roger mishandled into the net. It finally came down to match point, Baghdatis. What goes through a player's mind when you are about to defeat the world's greatest player? I don't know, but Marcos placed an excellent serve right down the T for a service winner that sailed beyond the baseline to give Baghdatis the most important victory of his career. This was the best match of the tournament thus far. Marcos advances to play Tommy Robredo in the Round of 16. As for Federer, a third-round exit is a very rare occurrence for him as he has only lost twice in the last year and a half in that particular round. What an amazing performance by Baghdatis.




[27] Marcos Baghdatis (CYP)Ęd [1] Roger Federer (SUI) [red shirt] 57 75 76(4)




[2] Caroline Wozniacki (DEN) d [16] Nadia Petrova (RUS) [red dress] 63 36 60




[4] Andy Murray (GBR)Ęd Michael Russell (USA) [black wristbands] 63 75




[7] Andy Roddick (USA) d Thiemo de Bakker (NED) [black shirt] 63 64





Earlier Columns from this Event:

March 15, 2010 BNP Paribas Open: Djokovic Narrowly Avoids A Third Round Upset - Djokovic, Kohlschreiber, Berdych, Verdasco, Kleybanova, Clijsters, Nadal, Ancic
March 14, 2010 BNP Paribas Open: Sharapova Bounced Out Of The BNP Paribas Open - Federer, Hanescu, Sharapova, Zheng, Baghdatis, Clement
March 13, 2010 BNP Paribas Open: Double The Fun
March 12, 2010 BNP Paribas Open: Hit For Haiti in Indian Wells





Player Profile Index (Men) | Pro Tennis Showcase Archive | Player Profile Index (Women)


SUBSCRIBE TO THE TENNIS SERVER PHOTO FEED
All Tennis Server photography is copyrighted by the photographer and/or the Tennis Server, and all rights are reserved. You may not copy these images without permission. While you are welcome to create hyperlinks to Tennis Server web pages, you may not embed these images into other web pages or blogs without permission. To request permission, please use this contact form. Please be sure to clearly indicate exactly which photograph(s) you are requesting permission to use, as terms and conditions will vary depending on the photographer and the photograph.
---