W&SFG Women's Open 2010, Cincinnati (Mason), Ohio, USA
August 12, 2010
Editorial by Vince Barr.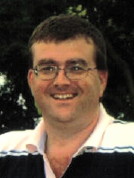 Vince Barr

The Sharapova Express

While Wednesday's matches were often delayed by thunderstorms that were rolling through the area, Thursday's weather posed no problems whatsoever. The only storm running through the Western & Southern Financial Group Master's women's event was The Sharapova Express. The unfortunate victim was Poland's Agnieszka Radwanska. The two had met six times previously, with Sharapova winning nearly all of their head to head matches. Radwanska's only victory came in the Round of 32 at the 2007 U.S. Open. The most recent match was a few weeks ago in Stanford, CA at the quarterfinals of the Bank of the West Tennis Classic. That last match went the distance as Maria dropped the first set, 1-6 but then raised her level of play to take the match in the final two sets by scores of 6-2, 6-2.

I asked Maria what the difference was between the two matches (Stanford and today's match) and she thought that "I started really slow in my previous match, and that really hurt me. I didn't break her once in the first set of that match, which, you know, is not a really good sign. But I was able to change things around, and won pretty comfortably in the next two sets. So I went on the court today with a similar frame of mind, where I really wanted to have a good beginning if I was going to have a chance today and not spend three hours out there," Sharapova said.

Consider that start "mission accomplished." Maria was indeed assertive from the beginning. She focused on her return game which enabled her to break Radwanska five times including three times in the first set alone. Sharapova's second returns were nothing short of excellent, winning 63% of all those points in play on Radwanska's serve. For the match, she won 49% of all returns off Radwanska's serve which is an amazing performance. Generally speaking, winning 25% of your total returns (as opposed to just your first or second return opportunities) puts you in position to be successful most of the time. Winning over 30% of your returns would be considered a dominating performance, so do the math and you can see how Sharapova was hitting on all cylinders today. Additionally, her serve was vastly improved from her first match here when she had 11 double faults (today, she only hit 5 doubles) and her first serve was fairly good as well at 59% for the match.

The ESPN-2 Shot of the Day came off a beautiful Sharapova backhand lob on Radwanska's serve that Maria hit for a winner. Radwanska had chipped and charged to the net to take advantage of a deep volley that Sharapova had to scramble for. Agnieszka had no chance on the ball that landed deep over her left shoulder just inside the baseline. What made Sharapova's lob amazing was that she was able to hit such a shot on a dead-run to her left in full stretch mode. To be able to hit that kind of shot just takes such a high level of skill, timing, fitness (to even be able to get your body in position to hit a return volley) and perhaps even a little bit of improvisational skill as well. It was one of those shots that you really had to see to believe it. "I was actually up Love-40 in that game, and she got back to 30-40. So, you know, it was a crucial point, and I was fortunate that I made it. I was pretty far back behind the baseline. But, you know, I actually didn't really know if she was moving forward or not. I was really on the defense," Sharapova explained.

In her post-match discussion with Cliff Drysdale, Mary Jo Fernandez and Pam Shriver, Sharapova was asked to elaborate further on that shot. Shriver pointed out that her timing was impeccable for the overhead volley as there was a slight breeze courtside that made it the perfect time to execute such a shot. Sharapova then wryly remarked that "Well Pam, maybe there was a nice breeze where you were sitting but there wasn't any such thing for us players on the court." The assembled crowd got a kick out of her retort and Maria was laughing when she said it on camera. But her point was very well taken: the conditions were just as humid and uncomfortable for the players on the court today as they were yesterday with all that rain.

Sharapova pointed out that Radwanska's "return is one of her strengths. You know, she's makes you run a lot balls back, so it's really important if you can get a good hit on the first ball," Sharapova noted. Much was made of the fact that after today's results, only one of the top eight seeds (Kim Clijsters who is the 4th seed) remain in the draw. "I think the depth of the game is a lot deeper than it was, say, a few years ago, where maybe in the first few rounds you could have gotten a few easy matches," Sharapova observed. "I think now from the get go you really have to be ready for the first round. You're facing really tough opponents, and some of them are not seeded or have dropped in the rankings. But to be honest, at the end of the day, that (the fact that there is only one of the top eight seeds left) doesn't really matter. You still have to go out there and face them," Sharapova opined. She next faces Marion Bartoli, over whom she holds a 3-0 edge in head to head meetings, though the two have not met each other on court since 2007. That will be the last quarterfinal played on center court as it will lead off Friday's evening session.

Bartoli had a surprisingly easy match against second seeded Caroline Wozniacki, winning in straight sets, 6-4, 6-1. Caroline is ranked 3rd in the world as of the August 9th rankings but recently traveled here from Copenhagen, Denmark, after winning the eBoks Sony Ericsson Open a few days ago. The match started off with both players holding serve at 3-all until Caroline broke to go up, 4-3. Then match kind of unraveled from there. "Well, I had some chances, especially in the first set. I was up 4-3 and I had new balls. But I didn't take any chances. I made some mistakes I shouldn't have done. Then she started playing really well, and I think my energy level went down a bit. So, it was difficult for me to come back," Wozniacki lamented. While she would not admit that jet lag played a role, it was clear that she was indirectly attributing that as one of several factors for her loss today. "It definitely was a factor, no doubt about that. I got here late and had to get used to both the weather as well as playing outdoors," Caroline observed. "However, it was my choice to play there and then come here. I have another next tournament next week. I'll just have to prepare for it a little bit better than I was able to do for this event," Wozniacki noted.

Despite what the line score might indicate, it's not like Caroline played a terrible match. Her first serve was actually quite good with 75% for the match. While she did not have any aces, she only had two double faults, so that was a fairly clean performance in that particular category. She won 58% of her first serve points but struggled a bit with her second serve points won at only 33%, which is rather low for her. I think her biggest struggle today was in her return game. She won only 20% (7 of 35 points) on her first returns and only 44% (8 of 18) on her second returns. What probably took her down was getting broken four times, twice in each set along with her sluggishness in her return game. Bartoli now plays Kim Clijsters in the third quarterfinal of the day.

The biggest surprise was Jelena Jankovic losing to Akgul Amanmuradova, 6-7 (3) 4-6. Akgul is the 114th-ranked player in the world as of the August 9th rankings. While it is true that on any given day, any player can be defeated, it is still somewhat of a surprise when that happens. Jelena noted that "It was a tough match; especially physically. It was very hot out there and I had some difficulty maintaining my focus. I thought that she played really well, especially in her service game because I didn't really have much chance when I was returning," Jankovic said. "And then at times when I was serving I would have some bad errors and she was able to take advantage of them. Really, it was just a few points here and there which cost me the match. I just didn't return very well and her serves were really accurate. I didn't really have much chance. When I had the chances I didn't really take advantage of them because when I hit the return, I would make mistakes. So unfortunately I didn't do what I was supposed to do. She was a better player today," Jankovic observed.

The return statistics back up Jelena's contention that she really had an off day when it came to returning serve. Both first and second return points won were quite low; combined, she managed to win only 21% of all her return chances. Amanmuradova really excelled in her service game because Jelena struggled with her returns. However, it's been quite some time since I've seen serve statistics (in terms of points won) to be so high for a given player. Akgul started winning 80% of her serve points (first and second serves combined) in the first set and there was not much of a drop-off in the second (77%). Combined with some excellent returns (35% of all return points won for the match) it is easy to see why the lower-ranked player in this instance was able to win this match.

Perhaps what makes this win so much more meaningful for Amanmuradova was the simple fact that to even get into the main draw here, she had to qualify and win two matches. Now, she's in the quarterfinals which is easily her best result of the year regardless of what she is able to do in her match with Ana Ivanovic tomorrow. Going into this event, Amanmuradova was very realistic about her chances here. "Before this event, I didn't expect that I would go very far here. I knew Cincinnati has a very strong field now since it is a premier event for the second year. Last year I end up losing first round, so I was just hoping to pass the qualifier and see what would happen. Now, I'm in the quarterfinal, which is great. I have another match coming up tomorrow. Today was probably one of the best wins in my career because I've never beaten anyone in the top 10, and she's No. 2 right now and she has a lot of titles. She's an incredible player," Amanmuradova said.

She will play Ana Ivanovic, who is quietly advancing through the draw almost unnoticed. Today, Ana beat Elena Vesnina, 6-0, 6-3 in a match on grandstand court that took just 64 minutes to complete. Two days ago, I wrote that Vesnina might struggle against better-conditioned players because she is not used to playing in high heat and humidity. This particular match today against Ivanovic might well fall into that category. On paper, Vesnina (ranked 49th) should have been able to beat Ivanovic, who is currently ranked 62nd. However, Vesnina struggled in both her return and service games as compared with Ivanovic. Elena won 30% of her return points compared to Ana's 52% while Ivanovic won 70% of her service points that were put in play compared to 48% for Vesnina.

"In the first match, I felt like the momentum sort of changed and I've been playing really well ever since," Ivanovic opined. How would she rate her form now vs. when she was rising to the # 1 ranking two years ago? "I think that in some ways, I'm probably playing better because I'm being more aggressive than I was back then. I still think that it is a process but I think I'm much more experienced than I was back then. When you're young and winning lots of matches, you definitely take things for granted. That's what I definitely don't do anymore. But in some ways, I feel like I'm different player and more mature one. I think in the long run, it's even better," Ivanovic said.

The last match of the day featured young American Christina McHale against Kim Clijsters. Kim won rather easily, 6-1, 6-1 but this is an example where the numbers don't tell the whole story. McHale is a lot like Melanie Oudin: both are up-and-coming young Americans who are just starting to figure out how to adapt their games to the pro tour. I asked Kim whether or not she felt like McHale was playing liked the 132-ranked player that she is. "I think she played much better. She has a big forehand. Obviously a little different than probably most of the girls that we see out there these days. She has a heavy forehand, and it bounces up. Good kick serve as well," Clijsters observed. "I think a lot of girls prefer to do that slice serve. She kind of has both there. She has a good slice serve, but she can really mix it up and put some really good kick serves out there. So that makes it a lot harder for a lot of girls that don't like to go too high with the backhand return," Clijsters continued. "You know, she moves well. I think her backhand, especially when she has to move out wide, there's a little bit of weakness. I think maybe if she becomes a little stronger where she can produce the same power on that backhand side as she can do on her forehand side, she'll have much better results. I think that's where I scored a lot of my points today was when I pulled her out wide on those backhands," Clijsters thought.

McHale noted that Kim was one of those players who she followed when she was growing up, which for Christina, was not that long ago. Did that feel weird to Clijsters being in that position as an "elder" player? "I had a lot girls when I was that age that I really admired. I remember just whether it was Steffi Graf or Lindsay Davenport, Monica Seles, just being able to play against them was so special. For me, it wasn't just playing matches, but seeing the way they prepare in the locker rooms, what did they drank, little things like that which you want to know and learn a little bit more about being a professional athlete," Clijsters noted. "So, when I look back and I hear 18 years old and the fact that she was born in 1992, I'm like, Wow. That's so young. I was 15 back then. When I play somebody that's 17 or 18, I'm getting old," Clijsters laughed. "But it's fun. I mean, I like seeing the young girls doing well and seeing those big names struggle against young girls as well. I think it is part of the next generation building up," Clijsters said.



Earlier Coverage from this Event:

August 11, 2010 W&SFG Women's Open: It's not the heat, it's the humidity
August 10, 2010 W&SFG Women's Open: The Cincinnati Sauna
August 9, 2010 W&SFG Women's Open: Media Roundtable and Day 1 Matches
August 8, 2010 W&SFG Women's Open: W&SFG Women's Open Cincinnati 2010 Preview





Player Profile Index (Men) | Pro Tennis Showcase Archive | Player Profile Index (Women)


SUBSCRIBE TO THE TENNIS SERVER PHOTO FEED
All Tennis Server photography is copyrighted by the photographer and/or the Tennis Server, and all rights are reserved. You may not copy these images without permission. While you are welcome to create hyperlinks to Tennis Server web pages, you may not embed these images into other web pages or blogs without permission. To request permission, please use this contact form. Please be sure to clearly indicate exactly which photograph(s) you are requesting permission to use, as terms and conditions will vary depending on the photographer and the photograph.
---