2011 Western & Southern Open
Cincinnati (Mason), Ohio, USA
August 17, 2011
Editorial by Vince Barr.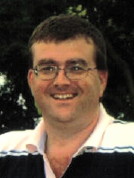 Vince Barr

Harrison Can't Quite Derail Djokovic

Samuel Clemens (often known by his pen name, Mark Twain) once wrote that there are "two great tragedies in life; never getting what you want... and getting it." Cincinnati has long wanted to host a combined men's and women's professional tennis tournament but the lack of infrastructure got in the way. That problem was solved this year with the addition of several new courts and two new tennis stadiums. Certainly, there is nothing wrong with this event whatsoever as fan attendance continues to set records and the touring pros continue to be impressed by all they have at their disposal here. So, what's the bad news? Actually from a fan standpoint, you now have to choose between some of your favorite players who are playing at the same time. That can be quite frustrating as I'd like to be able see all the tennis played, and that is just impossible. For instance, Mardy Fish started off the day session on center court Wednesday at 11 am against Nikolay Davydenko while Caroline Wozniacki battled Christina McHale on the grandstand. How do you choose between the two matches if you can only see one? Most people would probably see portions of both matches but that generally is not how I watch tennis. If you only see part of a match, you don't get the full story of how a particular encounter enfolds. IF a comeback is involved, what was the key point(s) in a match that ignited the rally? What tactics are players using against the other? This is more than just baseline vs. the dying art of serve-and-volley. It can include identifying which shots a player uses in a specific situation.

As it turned out, Fish cruised rather easily in winning 6-0, 6-2. The interesting story for Mardy's match was that Nikolay had a pretty good first serve percentage (71%) that was significantly better than the 54% that Fish recorded in their match. But this is where focusing on one key statistic would be misleading because Mardy was very, very lethal in his return games by winning 55% (18 of 33) of his first returns and 69% of his second returns (9 of 13). Davydenko managed to prevail on only 9% of his first returns (2 for 23) and 47% of his second returns (9 of 19). Mardy was nearly perfect in winning his first serve points with 91% in his favor (21 of 23) and a little less effective on his second serves but the key point is that he won the match without all that much difficulty. He was a finalist here last year when he gave Roger Federer all he could handle in a losing effort 6-7 (5), 7-6 (1), 6-4. Mardy next plays Richard Gasquet on the second match of the grandstand. Their head to head series is all tied up at two matches each; Fish has a career-high ranking of # 7 this week with Gasquet ranked at # 13. That gives you an idea of the depth of this tournament when such a match can't even make it to center court! While that one is going on, Maria Sharapova will be battling Svetlana Kuznetsova on center court (which follows the Nadal / Verdasco match). Basically, to see a better tournament, you'll have to go to a slam. You don't find this kind of quality matches at the same tournament all that often. It makes me wish that I could stop time and have the opportunity to watch all the matches I want live. Honestly, I find it difficult to choose between some matches to watch while others I have to miss. I'm not complaining as it is a good problem to have. I do strongly encourage anyone reading this report to come here for the full tournament here next year. Cincinnati is within a two-hour flight of nearly two-thirds of the U.S. population (east of the Mississippi River) and the added advantage here is that you can actually see the players up close rather than having to use binoculars, like you might need to tell that there actually are two people playing on Arthur Ashe Stadium in New York!

The Wozniacki match went in straight sets like the Fish match did, albeit with a different and completely unexpected result. Christina McHale upset Caroline Wozniacki (the # 1-ranked player in the world), 6-4, 7-5. I did not see that one coming. McHale was a wild card entrant to the main draw and was making her second appearance in Cincinnati after reaching the Round of 16 here in 2010 before losing to eventual tournament champion, Kim Clijsters, 6-1, 6-1. The WTA Tour noted that "McHale had never even played a Top 4 player before, let alone defeat a Top 10 player (although she did have a retirement win over Victoria Azarenka in 2010)." An understandably excited McHale said in her post-match press conference "I was definitely excited to play her, and I knew the crowd would help me a little bit, being here in the States," McHale said. "I was just trying to take each point one at a time and not get too focused on who I was playing or the moment." While not trying to detract from McHale's win, Caroline noted that "I think I made 37 unforced errors; normally I'm seven or eight in a match," Wozniacki said. "It happens. You have good patches and some rough patches. I'm going to come back and win a lot of matches in the future. Of course I'm disappointed and I would have liked to win, but it's only this week. Life goes on."

Next on center court was the Rafael Nadal vs. Julien Benneteau match which Rafa won, 6-4, 7-5. Julien struggled with his first serve percentage (47%) whereas Rafa had little difficulty with his (61%). Rafa also had three breaks of Benneteau's serve, one in the first set and two in the second but also lost his service game one time in the second frame to account for the final score. Rafa next plays fellow countryman Fernando Verdasco (who defeated Michael Llodra 6-4, 6-4). Rafa has never lost to Llodra in 11 previous meetings. That will be the first match on center court on Thursday.

Serena Williams had to withdraw from the tournament citing an aggravation of a right toe injury prior to her second round match with Samantha Stosur. Had this match occurred, it would have been a rematch of the Canadian Open championship (i.e., the Rogers Cup) in Toronto last week, which Serena won in rather convincing fashion, 6-4, 6-2. Vera Zvonareva's match that was scheduled on the new court 3 (which was recently built last year as the 3rd TV court here) against Ekaterina Makarova was moved on to center court. Victoria Azarenka also had to withdraw with a right hand strain. She was replaced in the draw by lucky loser Pauline Parmentier who promptly lost to Shahar Peer of Israel, 6-2, 6-3. Andy Murray had no difficulty in getting past David Nalbandian, 6-4, 6-1. Murray next faces Alex Bogomolov, Jr. who defeated Jo-Wilfried Tsonga, 6-3, 6-4.

In the night session, Novak Djokovic put his winning streak on the line against American wild card entry Ryan Harrison. This match had a lot of drama despite the line score (6-2, 6-3) which would make it seem as though Novak was able to virtually sleep walk through the match against the 19 year-old American rising star. If I told you before this match began that in the first set alone, there would be six service breaks in eight games between both players, would you have believed me? Probably not! But that is exactly what happened. Novak was not all that happy with his serve after the match but admitted that for his first match here in Cincinnati, it wasn't all that bad since the courts are playing much faster here than they were in Montreal last week. Still, "it was a slow start, not a good start. But, yeah, I wasn't serving well today. I think everything else was quite good, though," Novak thought. "You know, from the baseline I wasn't making a lot of unforced errors. I was returning a lot of balls in and played fairly well for (my) opening match (of the tournament)," Djokovic said. Novak was then asked what his fellow touring pros are saying about Ryan's game. "I think that he has a lot of potential in his game. He knows when to use the opportunity to come to the net, he mixes up his serve, which is quite good. Today he didn't have a very high first serve percentage (49%), so it didn't help him that much. But if he gets that serve up to 60%, 70% in, he can be really dangerous to anybody. I think he's a great fighter. He's committed to the game, which is really important," Novak opined.

I then asked Novak if he had an opportunity to hit with Pete Sampras when he was in Los Angeles recently (he did not play in the Farmer's Classic tournament then but was there to do some media obligations after becoming the top-ranked player in the world). I knew that Novak looked up to Pete when he was growing up, so if nothing else, I can say that the guy has great taste when it comes to his tennis role models (since Pete is my favorite player). Novak smiled at my question and lamented that "I did not get the chance to hit with him because he got hurt on the golf course, but we had a nice dinner in L.A. and it was a very a valuable experience for me," Djokovic explained. Someone interjected who picked up the check and Novak smiled and told us "It was Pete. He was the host," Djokovic explained. So, his LA trip might have been the result of Pete putting in a call to Novak after he won Wimbledon this year, which of course, was Pete's favorite tournament since he won that slam seven times. I then asked Novak what they talked about over dinner and did Pete have any advice to give him about handling the top ranking? "We spoke about many things, and of course I was interested in how he was feeling when everything got together for him, when he won his first couple Grand Slams, when he became No. 1, that sort of thing," Novak said. "It was great. He was always the person that I was looking up to. He was always the tennis player that was my idol. So to be able to sit down with him and have the opportunity to get advice from him, hopefully I can use that experience," Novak said.

I then asked him if he ever wanted to play Pete in an exhibition match and Novak's eyes lit up and said "I would love to; even just hitting with him. I'm always open for that," Djokovic explained. I then suggested that they get together next March in Indian Wells, CA, before that event and do some sort of charity match prior to the start of the BNP Paribas Open. Pete lives in LA, so it would be easy for him to get to. Many of you might recall the legends doubles match last year out there in the Hit for Haiti campaign to aid victims of the earthquake. Pete and Roger teamed up with Rafa and Andre Agassi for the benefit. Anyway, in October, I plan on covering Pete's trip to play in an exhibition match in Phoenix, AZ (where I now live) at the Cancer Treatment Centers of America Tennis Challenge. If I get the chance to talk to Pete, I will mention the idea to him and see if we can't organize something. My idea would be that they play the match with "senior rules". That means a best of three-set format but in the event of a split, instead of playing a final set, they would play a super tiebreaker where the first person to 10 with a margin of at least two points wins the match. Since both players are competitive, I would suggest that the bulk of the proceeds from that night go to the winner's favorite charity. In Pete's case, that would probably be the Gullikson Foundation which combats brain tumors. If Novak won, maybe 60% of the gate could go to whatever charities he is involved in back home in Serbia or elsewhere in the world. Either way, both charities would win and it could be a really fun evening for the fans to watch two great players squaring off against each other. So, if it happens, you heard it here first! Too bad I'm not a sports agent with the connections to actually pull this off; all I can do is suggest it and see where it goes from there.

Anyway, I asked Harrison what sort of challenge Djokovic presented in the match tonight that affected his serve to such a drastic degree (being broken in all four of his service games in the first set). "Well, he's a really good returner, and that made me start pressing my serve a little bit more than I would have liked to. I think that he's obviously the best in the world at what he does well, which is playing at the baseline and going side to side and kind of making you overplay," Harrison thought. "(In the) second set I had a lot better variety (in my service game, where he was only broken once). The first set and a half, his returning was just (too good); he wasn't killing me (but) he was just blocking them deep in the court. From then on out we were playing neutral points. He's quick enough to where he can do that. In the second set, I started serving and volleying a lot more, so he wasn't sure at that point if he should play low or play it deep. Because when he was blocking it deep, (the result) was a high, easy volley for me. So it was kind of like once you're down a set and a break against the No. 1 player in the world, it's a little too late to figure that out," Harrison lamented.

For a 19 year-old kid squaring off in front of a big crowd against a player that is just playing simply unbelievable tennis, I was totally impressed with Ryan's game. Sure, it was not developed enough to beat someone of Djokovic's caliber, but considering that Novak has only lost one match all year long, I felt that Harrison acquitted himself very, very well against the best player on the planet right now. He didn't look nervous to me, and I asked him if he was nervous going into this match. "Not really, I think I approached the match (from a mental standpoint) fine. I broke him the very first game. If you had told me before the match that I was going to break serve twice in the first set and get beat 6-2, I probably wouldn't have believed you," Harrison opined. "Usually I can hold serve at least once in a set. (I think) it took me like a set and a half to start doing what I do well on my serve, which is hitting different serves, mixing it up. I started using the kick serve wide and coming in off of it, and then I would give him the kick serve toss and go big down the T. I was really playing a lot more strategic on my service games, whereas in the first set it was like he's sitting on the T, so I'm just going to try to hit it bigger and faster. That just wasn't working. And then, you know, I have a really good second serve but he has really good returns, so it's basically neutralized things," Harrison said.

I next turned Harrison's attention to his strategy going into the match: what was he trying to take away from Novak's game or at least, minimize, in order to give himself a chance at pulling off a huge upset? The answer spoke volumes about his respect for Novak's game as he did not identify a single flaw in Djokovic's game. Rather, he focused on his own game; his own ability then figure out if that would give him an opportunity to pull off an upset. "I served the way we (my coach and I) talked about before the match where I was going in short wide and then hard at his body. Then whenever I would set up the T, I think I got a little too caught up in just trying to blow it by him, especially in that first set," Harrison thought. "(In hindsight) that (approach) never really works, especially when you're playing a guy that's quick as him. Then I didn't do as good a job as I would have liked to in terms of being able to implement my slice. Basically, I fell into a predictable pattern with my serves, which you can't do against the best players in the world and succeed all that often," Harrison continued. "I think that the times I was slicing, I was doing it five and six times in a row, which is never effective. When you use it once or twice to change up the pace, the slice becomes more effective because you make the person change their swing. But once you field a slice and get it again and again you can get some good timing on it. It's like anything else. So I didn't use that as effectively as I would have liked to," Harrison explained. "My forehand has been feeling great all summer. It's just a matter of hitting the right spots at the right time and the right shot selection with it. But my backhand kind of let me down a little bit. I felt like that was one area where both wings (i.e., forehand and backhand) looked world class; my forehand looked world class but my backhand was not as good. That's where I need to step up," Harrison concluded.

Obviously, Harrison was disappointed with the result, but were there any positives he could take away from his encounter with Djokovic tonight? "I think everyone can agree that I played a better first set, yet I won more games in the second because I served better. That just goes to show you how important the serve is. So if I play the way I played in the first set and serve like I did in the second set, I'd probably have a shot at winning it. So you know, looking back, it's like Monday morning quarterback. Hindsight is 20/20. You can see everything when you're off the court. At the time I wasn't playing the way I wanted to. So, looking back on it, it's a matter of making sure that I stay in the moment and implement the things we were talking about before the match during the match itself," Harrison said. "Give him all the credit, he played some fantastic tennis tonight. He's the No. 1 player in the world. He's lost just one match this year, won two Grand Slams and he's a fantastic player," Harrison continued. "Honestly, I can walk out of here and say, you know, If I could have done this a little better, that a little better, I probably could have given myself a chance. At the end of the day, that is really all you can do. Then after it's over, it becomes a matter of speculation. But I can definitely walk away from this knowing that if I serve the way I did in the second set after getting broken the first game, and if I control myself and play the way I can from the back of the court, I've got enough tools and enough weapons to where I'm going to be difficult for anybody," Harrison concluded.





Earlier Columns from this Event:

August 16, 2011 Western & Southern Open: Serbing Up Aces
August 15, 2011 Western & Southern Open: Roddick Rolls Out Amid Controversy
August 14, 2011 Western & Southern Open: Bombs Away As Blake Buries Baghdatis
August 13, 2011 Western & Southern Open: Western & Southern Open - Day 1





Player Profile Index (Men) | Pro Tennis Showcase Archive | Player Profile Index (Women)


SUBSCRIBE TO THE TENNIS SERVER PHOTO FEED
All Tennis Server photography is copyrighted by the photographer and/or the Tennis Server, and all rights are reserved. You may not copy these images without permission. While you are welcome to create hyperlinks to Tennis Server web pages, you may not embed these images into other web pages or blogs without permission. To request permission, please use this contact form. Please be sure to clearly indicate exactly which photograph(s) you are requesting permission to use, as terms and conditions will vary depending on the photographer and the photograph.
---