BNP Paribas Open 2012, Indian Wells, CA, USA
March 12, 2012
Editorial by Vince Barr.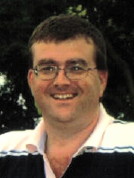 Vince Barr

McHale Overcomes Kvitova, Federer Fries Kudla While Radwanska Outlasts Pennetta

The third round of the women's portion of the BNP Paribas Open started on Sunday and one huge upset that might have been somewhat unexpected was Christina McHale's defeat of 3rd-seeded Petra Kvitova, 2-6, 6-2, 6-3. Petra was clearly struggling with her health (she has asthma and was seen on a changeover after she got broken in the 3rd set using an inhaler while talking with her coach). But to her credit, she continued to fight on rather than retire which is very commendable. Many other players in that situation would have called it a day and retired and really, no one could blame them. It's hard enough to play tennis on the tour when the player is fully healthy let alone when they have trouble breathing! Despite Kvitova's health struggles, she made McHale earn every point she got and that has to make Christina's victory all the more meaningful to her. Christina has really risen in the rankings the last few years, going from # 725 in 2007 to # 425 (08), to # 218 (09), to # 115 (10) to # 42 at the end of last year. This week, she is at a career high # 34 and if she continues to play as well as she has been lately, it won't be long before she has cracked the Top 25.

McHale has been rapidly gaining a reputation as a "giant killer" with four Top 10 wins (including one by retirement) in her short career. Two of those upset wins came last year. The first was in Cincinnati, where she took out then #1-ranked Caroline Wozniacki, 6-4, 7-5. The other came a few weeks later during the second round of the U.S. Open where she dispatched then 9th-ranked Marion Bartoli, 7-6 (2), 6-2. Her first upset of a Top 10 player came back in 2009 through a retirement in Charleston, South Carolina, in her match with Victoria Azarenka, 2-6, 2-2. Kvitova is the reigning Wimbledon champion and is currently ranked 3rd, so this is still a very big win for the young American who won't turn 20 years old until May of this year.

An enthusiastic McHale spoke with Cari Champion, a Tennis Channel court reporter, after her huge win. Champion noted that the crowd gave Christina a standing ovation after her match and asked her to tell us how she felt at the moment. McHale said that "I can't even describe right now how amazing this feels; to have such a big win here, in the States, is amazing," McHale gushed. "The match was a little bit up and down by both of us. She started off really strong and I wasn't really moving very well in the beginning, but then I slowly started to find my rhythm a bit and she started making more errors. And then, in that 3rd set, I was just trying to hold on to my serve," McHale said.

Vera Zvonareva had to withdraw from the event due to some sort of intestinal flu that has been affecting several players in the locker room. The Eisenhower Medical Center, which is located in Indian Wells, CA, put out a press release that mentioned a stomach virus has been going around and several players have been affected, including Gael Monfils and Vania Kina (both of whom had to withdraw from the tournament) as well as Roger Federer, who did not withdraw. At times, Roger has apparently appeared a little listless and fatigued easily and there was some speculation that he would be unable to play his second round match against Denis Kudla. Tennis Channel commentator Justin Gimelstob wryly noted that it would be next to impossible to tell if Federer was affected because his typical demeanor is fairly reserved on court even when he is not ill. Where it might be likely to show up would be if this match went to three sets and he had to do an inordinate amount of running.

Given the circumstances of his first match at the BNP Paribas, that was not likely to happen. His opponent, Denis Kudla, is a relative newcomer to the tour. He is only 19 years old, has a career win / loss record of 4-6 (including 1-3 this year) and is ranked # 185 this week. On paper, it was a mismatch from the start but you have to start somewhere and playing one of the best players in this generation is just as good as anywhere else to start your career. At least, that is what I would have been telling Denis Kudla had I been his coach this week. I would have set the match up as a no-lose proposition. No one expected him to win against Federer, so there really wasn't any pressure on him as a result. I would have told him to take advantage of the situation and learn as much as he can from one of the world's best players in the last 25 years. Finally, I would have told him that he should just go out there, use the skills that he does have and have fun playing a match like this.

With the way the match turned out, I'm not sure that Kudla had enough time to relax and have fun because it seemed like this was one of those matches that was over before it really began. While the match started out on serve, it didn't stay that way for long. Kudla went down love-40 in his second service game which Roger easily converted in his first break point opportunity to go up 2-1. If Federer does have a touch of illness, this was the perfect match to start with in this event. Federer went up a double break at 4-1 when the match was less than 30 minutes old. Kudla did manage to recover one of those breaks back on a nifty backhand down the line which Roger dropped into the net to go down 2-4 in the first. Roger won the first set rather easily at 6-4 and did not show much, if any, sluggishness.

The second set started off with Kudla serving but as was the case in the first, he was easily broken by Federer, who looked like he was in cruise control mode. When he broke again for the second break of the second set, the match was all but over in 43 minutes as he went up 3-0. Ironically, his next round opponent, Milos Raonic of Canada, was also up a set and a break by the same identical score (6-3, 3-0) at exactly the same time as Roger was dismantling his overmatched opponent. It was that kind of match with very little drama, perhaps one where you try and guess (while the match was going on) if Kudla was going to be able to last an hour. For the record, it was over in 57 minutes.

The crowd gave a slightly derisive cheer when Kudla managed to avoid the dreaded bagel by winning his first game of the second set to get to 1-4 (still down two breaks). That kind of boorish behavior is really unnecessary, in my opinion, and it bothers me whenever I see it. The vast majority of players are not trying to lose on tour, especially younger ones just starting their tennis career. There are many occasions where players are simply overmatched and it happens at the amateur level as well. The difference is that most of us don't have to lose in front of 10,000 fans or on national television. It's highly likely that the players on the court are so focused on the match that they probably don't notice the crowd's reaction. At least, I hope that is the case. If they have a tough skin, they probably don't care, either.

But I just think it shows poor form for fans to react that way when a better player is winning easily against a younger opponent. There are other ways to get out of a match that disinterests you; the easiest one is to simply go to another match on the grounds. During the Federer / Kudla match, there were five other matches in progress at the time, including three doubles matches to choose from. If that fails to interest you, go grab a bite to eat or visit one of the retail tents on the grounds or, as a last resort, just go home!

The last match of the night featured a third round women's singles encounter between Agnieszka Radwanska and Flavia Pennetta. Radwanska held the advantage at 3-1 in career head to head meetings prior to Sunday's match at Indian Wells. The last three matches were all on hard court; once in 2008 at Hobart, Australia, which Pennetta won; another meeting two years later in Dubai that Radwanska won in straight sets (3 & 0) and then last year in Beijing, which Radwanska also won in straights, 2 & 4. Agnieszka is probably happy to be facing anyone other than Victoria Azarenka, whom she has lost to three straight times this year alone (semis in Sydney, quarters at the Australian Open and semifinals in Doha two weeks ago). For the year, she is 18-3 including her win over Sorana Cirstea in the second round here.

While Radwanska started the match serving, she was broken in a game that took 11 minutes (for just that one game). Eventually, she went down another break but recovered that one and held her third service game to get to 2-3 early in the first. If the previous match on center court between Federer and Kudla was notable for its brevity, this match between Radwanska and Pennetta might be known for its length. With five games down, the match has already lasted 38 minutes and Pennetta had seven break points against Radwanska's serve (converting two of them). Lindsey Davenport said that "I've been really impressed tonight with Pennetta and her movement. She's always been very fast, but she looks even sharper with her footwork; getting in position for balls, scrambling well, not only getting to shots but getting good ones back," Davenport noted.

Brett Haber asked Lindsey why Pennetta was ranked 25th in the world rather than where she used to be. Lindsey said "well, it doesn't help when you hit 30 and I know she just hit it two weeks ago (on February 25th). It's not just getting older in the body, sometimes; it's also in the mind," Davenport opined. "You play for all these years (Pennetta turned pro on 2/25/2000) (and) it's tough to be (as) enthusiastic and energetic day in and day out as you once were when you were younger. Also, she has to work very hard for her wins, she doesn't have a big weapon; she doesn't get a lot of easy matches, even when the score's 2 & 2," Davenport continued. "She's still working hard. She's getting a lot of balls in play, she practices hard. Sometimes, you just lose that spark. She's still doing incredibly well. As you (Haber) said, she's still ranked in the Top 25. But she's not as confident as she was a few years back," Davenport concluded. The score was tied at 3-all in the first set with two breaks each in 42 minutes of play. At this rate, they will not get out of the first set in the amount of time Federer took to dispose of Kudla in their entire match. I don't mind the pace, but it was evident that if asked to describe the pace of the match, the word most likely that would be used by Haber & Davenport would probably be the word, "plodding." Radwanska held serve to go up 4-3 in the first in a set that she would eventually capture, 6-4 in 59 minutes.

Factors that helped Agnieszka take the first set was the fact that she had one more service break against Pennetta's serve (3 to 2) and her improvement at the net late in the first frame. That might coincide with a change in strategy that Radwanska made as she started coming into the net more in the later stages of the first set, which is indicative of a more aggressive style of play. Both players are baseliners of course, but I am a firm believer that even those types of players have to have some variability in their games if for no other reason than to keep their opponent guessing. In some respects, that's like a pitcher throwing the same pitch in a baseball game even at high velocities. Eventually, Major League Baseball players will be able to time the pitches and start getting hits off flamethrowers. The same idea holds in tennis. Pennetta's play at the net started generating more errors as well, like dumping easily hittable balls into the net, pushing shots wide and long when she came into the net and so forth.

Pennetta got the first break of the second set on Radwanska's serve but was unable to hold her lead, quickly surrendering that advantage at love in her next service game. Davenport noticed that "there's no question that her serve has abandoned her as this match has gone on. She's pulling down, not sure with her toss (and) her legs are not working in rhythm with her arms," Lindsey said. Pennetta was broken three times in the second set alone while Radwanska lost her serve only once. To Lindsey's point, Flavia only won 26% of her serve points in the second set (5 of 19). Radwanska won the match 6-4, 6-2.





Earlier Columns from this Event:

March 11, 2012 BNP Paribas Open: Lopez Massacres Murray, Harrison Trumps Troicki & Djokovic Dominates
March 10, 2012 BNP Paribas Open: BNP Paribas Open Men's First Round and Women's Second Round
March 9, 2012 BNP Paribas Open: BNP Paribas Open Men's Singles Preview
March 8, 2012 BNP Paribas Open: BNP Paribas Open Kicks Off In Indian Wells





Player Profile Index (Men) | Pro Tennis Showcase Archive | Player Profile Index (Women)


SUBSCRIBE TO THE TENNIS SERVER PHOTO FEED
All Tennis Server photography is copyrighted by the photographer and/or the Tennis Server, and all rights are reserved. You may not copy these images without permission. While you are welcome to create hyperlinks to Tennis Server web pages, you may not embed these images into other web pages or blogs without permission. To request permission, please use this contact form. Please be sure to clearly indicate exactly which photograph(s) you are requesting permission to use, as terms and conditions will vary depending on the photographer and the photograph.
---