2009 Western & Southern Financial Group Masters
Cincinnati, Ohio, USA - August 20, 2009
Editorial by Vince Barr.

Photography by Pablo Sanfrancisco.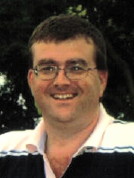 Vince Barr
Federer, Murray, Hewitt, Djokovic & Nadal All Advance To Quarterfinals

August 20, 2009 -- Thursday's action at the 2009 W&SFG Masters involved the Top 4-ranked players in the world and all of them advanced to the quarterfinals with varying degrees of difficulty. Murray's match with Radek Stepanek was perhaps the easiest of the day with him winning in straight sets 6-4, 6-1 that provided little to no drama as the line score would indicate. However, it is next to impossible to get a professional tennis player to admit that a match they had just played was "easy" as they don't want to give their competitors an additional incentive to play better against them the next time they play. The biggest challenge for Murray was the strong wind that affected all the matches today and made serving a bit more difficult than it would otherwise be, as Murray elaborated: "I started the match (serving) very well and not giving him any chances; then the wind picked up at the end of the first set, and he managed to break me," Murray explained. "(However), I played a good game to break back (and) had a couple of good returns (as well as) a lob to finish with (which) was nice," Murray continued. "After that, (I) started to feel a lot better (but the) conditions (were) tough (and it was) very, very windy (out there today)," Murray noted.
So what did he have to do in order to play effectively in these blustery conditions? "Well, you need to be patient; I saw a little bit of Federer's match (with David Ferrer in a match the Federer won, 3-6, 6-3, 6-4) before I was going on. You can't play to the lines. You're gonna mishit some shots. It's just important to not get too frustrated," Murray noted. "The (player who) has the wind (advantage) can put quite a lot of pressure on you (and, as a result), you end up (standing) quite a long way behind the baseline," Murray explained. "(The fact that you have to stand so far behind the baseline in your return game) is not because you're feeling nervous; it's (because) the conditions make it tough to play aggressively. (Therefore it is important to) stay (mentally) tough," Murray said.
Murray broke Stepanek's serve twice in each set and was broken once by Radek in the first set. The windy conditions might have impacted Stepanek's service game to a greater degree than it did Murray as Stepanek was only able to hold his serve once in the final set whereas Murray had no such difficulty. When Andy did get the first serve in, he won a great majority of the points (29 of 38 for 76%) compared to only 51% (22 of 43) for Stepanek in the entire match. Murray's return game was also superior to Radek's as he won 21 of 43 first return points (49%) vs. only 24% (9 of 38) for Stepanek. Generally speaking, if you are doing well at the professional level if you can win more than 30% of your first returns as success in that particular area puts added pressure on your opponent as they try harder to hold serve. For a sense of perspective on this important stat, consider that in 90 matches last year, Rafael Nadal tied with Nikolay Davydenko (72 matches) for best performance in first return points won with 34%; success in 25% of those encounters would be considered an average performance. Murray will next play lucky loser Julien Benneteau in the quarterfinals. Benneteau prevailed in a very tight three-set match with Guillermo Garcia-Lopez, 4-6, 6-4, 7-6 (4) in the Round of 16 to set up their encounter.
Novak Djokovic won his match with Jeremy Chardy 7-5, 6-3. That match was played on grandstand court. The wind was definitely a factor in the match probably being a little bit closer than it might have been otherwise. Novak was asked to assess his own performance and he noted that "it's hard (to do that) on a day like this. I've played against a big hitter and he was going for his shots," Djokovic commented. "He puts a lot of pressure on your service games when he hits (the ball) hard and his returns (are) ridiculously fast. (As a result), it's kind of hard to get any rhythm (in the match) and considering the weather (in) which we are playing (it makes things) very difficult for the ball toss. So, overall, I'm (just) happy to get a win today," Djokovic concluded.
Lleyton Hewitt got through a tough match with Sam Querrey 6-1, 2-6, 6-3. After the first set, I figured it would be over with rather quickly as Querrey did not look like he was having a very good day. In fact, I went over to the grandstand court and watched a set and a half of the Djokovic / Chardy match which was more interesting. But while I had written Querrey off, he was breaking Hewitt's serve twice in the second set while holding all of his service games to set up the pivotal third set of their Round of 16 match. The final set went back and forth with neither player appearing to hold the edge as each one held serve through their first three service games of the third set. Hewitt held to stay on serve at 4-3 and Querrey looked well on his way to doing the same but made a critical double fault to give Hewitt the break and ultimately the match as Lleyton held service for the final game to win the set (and the match) at 6-3. Querrey had a 50% first serve which was slightly worse than Hewitt's 57% and that reflects the difficult conditions with the swirling wind. Hewitt was better on 1st serve points won (28 of 35 or 80%) as compared with Querrey's 67% (24 of 36) and held an advantage in 2nd serve points won as well (54% to 40%). Lleyton returned better than Querrey did with 33% 1st returns won (vs. 20% for Querrey) and 2nd return points won (60% to 46%). Hewitt next faces Roger Federer, who defeated David Ferrer 3-6, 6-3, 6-4 earlier today.
Querrey noted the conditions as one factor in his loss. "(With the) swirling wind, it was tough to tell how hard to hit the ball on either side," Querrey explained. "Lleyton already hits the ball pretty flat, he kind of hits (it) like a knuckle ball," Querrey noted. For those of you who might be unfamiliar with the game of American baseball, knuckle balls are the most difficult pitch to hit because the ball does not rotate like all other pitches do. The result is a wildly erratic pitch that is extremely difficult to hit because of the degree of movement through the strike zone and that was what Querrey was referring to in his analogy. The wind also made serving difficult. "You throw it up and it's moving around; you know, I'd rather look right into the sun than serve into the wind," Querrey proclaimed. Sam was quick to point out that he was not blaming his loss only on the wind, as both players had to deal with the weather. "He was playing really well, too, you know. When I wasn't making those serves in, he was making me play a lot of balls from the second serve and he was moving the ball around the court well. It wasn't just me not making serves, it was a combination of him playing well," Querrey noted.
Hewitt agreed that the windy conditions affected the match. "It was tough for both of us. (We) got really gusty breezes out there and it was hard to know really at which end or which way it was coming from a lot of the time," Hewitt explained. "It was more having to play smart tennis out there and play the percentages a little bit more. I was able to play to a really clean first set there, but he obviously picked up his first serve in the second set (which Querrey won by a score of 6-2) and put me under a lot more pressure and started going for it a bit more," Hewitt said. "I was happy the way that I hit the ball out there today. I played a smart match against him and tried to keep him off balance as much as possible. I came into the net quite a bit as well," Hewitt noted.
After Federer's match with Ferrer, he said that given his preference, he's rather play Hewitt rather than Querrey due to their long rivalry. Federer leads his series with Hewitt, 14-7 including the last 12 matches that they have played. Hewitt's last win in the series came back in the 2003 Davis Cup semifinals in a year that Australia would win that tournament over Spain. Even then, their match went the distance with Hewitt losing the first two sets and winning the final three with the result 5-7, 2-6, 7-6 (4), 7-5, 6-1. So, Lleyton was asked about facing Roger again. "He's the benchmark; obviously, the in-form player at the moment and the guy to beat on any surface, especially after winning the last two big majors," Hewitt commented. "We've had so many big matches over the years in a lot of situations, whether it's Master's Cups or Davis Cups or Grand Slam semifinals and finals. It's always a privilege to play Roger, especially at the business end of the tournaments (where titles are at stake)," Hewitt continued. "The respect that I think Roger and I both have for each other is huge. We have grown up together and played (each other) a lot of times. He's a great guy (and) very down-to-earth for the (level of) success he's had," Hewitt concluded.
Federer's match also went the distance and he lost the first set by getting broken twice despite starting out the match with a service break of Ferrer. Federer's serve got consistently better as the match wore on. He started with a first serve of 52% in the first set and went slightly higher in the second at 56% and then really exploded in the third at 76%. Ferrer started out strong at 70% first serves, then dropped just slightly to 69% in the second and then to 65% in the third. The wind might have affected Roger more at the outset of the match and required some time for him to make the necessary adjustments. The reason I believe that this might be the case is because (1) his only two double faults of the match came in the first set; (2) he also had twice as many unforced errors (16) vs. winners (8) in the first set and (3) other players were similarly affected by the wind. Roger also won a greater share of his first serve points as the match progressed, starting with 62% in the first set, climbing to 72% in the second and ending at 83% in the third. Conversely, Ferrer went the other direction in terms of first serve points won with 82% in the first, 75% in the second and bottoming out at 53% in the third.
One critical difference I saw with Federer's difference vs. other touring pros is his absolute advantage in his mental composure. He just does not get rattled if he loses the first set of a best of three-set match. He seldom gets frustrated or vents his anger by breaking a racquet, hitting a ball out of the stadium or doing anything other than maintaining a completely placid demeanor on court despite whatever adversity he is facing. So, naturally, I asked him how he does it. "Well, I (guess that) it's something you kind of develop over the years, you know. You have a certain attitude out there and certain approach," Federer said. "Many years ago (I decided that I was going) to stay calm and not give too much away to my opponent and try to hang in there. And even when it's tough sometimes, accept it and try to turn it around. There's never a guarantee, obviously. Today I didn't think I was going to (lose) because I thought David was playing a great match. That's why the satisfaction is maybe greater now," Federer noted.
Apparently, the wind which bothers others does not seem to affect him. "I mean, look, I like playing in the wind. I used to not like it at all when I was coming up and about because I had a small racquet head size. I used to shank many balls and my footwork wasn't perfect yet. So there's always those little adjustment steps you need to take in the wind (which) are crucial, otherwise you'll always shank them," Federer said. "I think at the beginning maybe my footwork was just a touch off. After that I think got it together, you know, and started to play better and better. In the end when it goes your way, all of a sudden you can actually use the wind to your advantage in a big way. That's what I actually hoped to do the whole match today, but it's not so easy sometimes," Federer observed.
I thought that his first serve was not as good as I had seen previously and Federer noted that "I don't know (what) a good percentage is, (whether that is) 50, 60, 70 or 80. As long as you don't fall below 50 I think it's always good," Federer explained. "Sometimes it's better to have a low first serve percentage, but you're coming up with good serves at 30 All, 30-40, 40-30 points, you know. So you gotta look at the big picture. That's why statistics, for us, are not always that crucial," Federer explained.
Prior to the tournament, Federer noted that this event was either a win or go home early event for him and it was a bit tricky one for him to play. Given that sentiment, how disappointing would it have been if Ferrer had beaten him today? "Look, it's (something that) you (just) have to accept. I thought he played a good match. I think the frustrating part about this tournament for some of (us) players who lose, like me last year against Karlovic, (was that) you don't really get a chance to get into (the) match," Federer explained. "The conditions are quick. You lose a first set and get a bit unlucky in the second or it goes into a breaker and you're out. That's how tennis used to be played 10 or 20 years areas when Pete (Sampras) and those guys were around. (It) came down to a few points even on the hard courts," Federer observed. "That is (something that has) changed for us now because we return better and the conditions have slowed down dramatically. That then gives us a bit more control in the match. Here it's not the case. That's why you can crash out without actually playing a bad match. You know, that's then stuff you just have to accept and move on. You can't be too disappointed about it," Federer concluded.
So, who would Roger prefer to play: Lleyton Hewitt or Sam Querrey? "Tough call. I mean, it seems like Querrey is playing well. He's had a wonderful summer so far, but, I mean, he's played a lot of tennis. I think he's got to definitely battle through Hewitt," Federer thought. "That will take something out of him if he comes through. I think on the American hard courts he's definitely a tough player. That doesn't mean I like to play him. If I could choose, I would rather play Lleyton just because of our history, our rivalry. I played him for the first time when I was 15 years old. Yeah, we've had some wonderful battles in the biggest arenas around the world. That's why I'd like to always play Lleyton. It's gonna be a close match, I'm sure," Federer said.
The last match of the evening pitted Rafael Nadal against Paul-Henri Mathieu. Nadal won in straight sets 7-5, 6-2. I think that the crowd was a bit more nervous when Nadal lost his first service game of the match, but he regained the service breaker at 2-4 in the first and then obtained the insurance break at 5-all of the first, then held his last serve to win the first set, 7-5. Nadal quickly broke Mathieu in his first two service games of the second set and the outcome of the match was never in doubt. However, in my opinion, the linesmen had a very poor night as several "obvious" calls were missed. Nadal basically said that it was part of the game and that he could not afford to get frustrated. It did bother him on one important break point but otherwise, he just never lost focus on what he had to do to win the match.
Nadal thought that he "started the match playing bad, especially with my backhand. I had a lot of mistakes," Nadal opined. "But during the match I changed (tactics) a little bit and I improved (the quality of my play while the match was ongoing). So I think in the end of the first set I played better (as well as at the end of the match), so, (I'm) very happy to be in quarterfinals and (for the opportunity) to continue improving my tennis," Nadal said. He mentioned the change in tactics as the match went on; if nothing else, he became more aggressive. So what did he change? "I started to feel the ball (better on my) forehand (and) I played (really) well with my forehand in the second set," Nadal disclosed. "I (felt that) I had the chance to go inside more times than all the matches in this American season, (so I took that approach). (I used my forehand to) play some important points (and had) some good winners with the forehand. I (also) finished playing much better with (my) backhand, and served okay (during) the match," Nadal said.
Coming into the match, Nadal wasn't concerned with what approach he should take from a tactical standpoint. Rather, he just wanted to play aggressively knowing that Mathieu "has a very good backhand, especially if he has (somewhere to place it)," Nadal said. "He always plays (with a) very fast shot (but my focus was on playing) aggressively with the return and trying to put a little bit more power behind the baseline," Nadal said. "In the beginning, I was only playing crosscourt backhand, and then I finished playing down the line, too. That's very important for my game, to have the confidence to change the place of the shots," Nadal concluded.


[1] Roger Federer (SUI) [green shirt] d David Ferrer (ESP) 36 63 64
[3] Andy Murray (GBR) [black shorts] d [16] Radek Stepanek (CZE) 64 61
[2] Rafael Nadal (ESP) [blue shirt] d Paul-Henri Mathieu (FRA) 75 62
Earlier Columns from this Event:
August 19, 2009 Western & Southern Financial Group Masters Coverage: Roddick Loses A Tough Match
August 18, 2009 Western & Southern Financial Group Masters Coverage: Blake Crashes Out
August 17, 2009 Western & Southern Financial Group Masters Coverage: First Round Action
August 15-16, 2009 Western & Southern Financial Group Women's Open Coverage: Ladies Semifinals and Finals
August 13-14, 2009 Western & Southern Financial Group Women's Open Coverage: Through The Ladies Quarterfinals



Player Profile Index (Men) | Pro Tennis Showcase Archive | Player Profile Index (Women)


SUBSCRIBE TO THE TENNIS SERVER PHOTO FEED
All Tennis Server photography is copyrighted by the photographer and/or the Tennis Server, and all rights are reserved. You may not copy these images without permission. While you are welcome to create hyperlinks to Tennis Server web pages, you may not embed these images into other web pages or blogs without permission. To request permission, please use this contact form. Please be sure to clearly indicate exactly which photograph(s) you are requesting permission to use, as terms and conditions will vary depending on the photographer and the photograph.
---