BNP Paribas Open 2010, Indian Wells, California, USA
March 17, 2010
Editorial by Vince Barr, Photography by Harvey Rubin.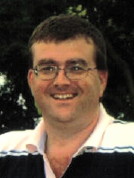 Vince Barr

Nadal Advances, Djokovic Upset In the Round of 16 at Indian Wells

There were plenty of upsets in the Round of 16 on the men's side today, perhaps none more surprising than the match involving Ivan Ljubicic and Novak Djokovic, who was seeded 2nd in the BNP Paribas Open. Ljubicic cited possible fatigue on Novak's end as well as the fact that he had played some long matches in a short period of time. I noted in an earlier column how Novak had played a lot of tennis in the last three weeks, winning Dubai, playing a big role in the "upset" of the United States in the first round of Davis Cup and then playing several matches here. That's a lot of tennis in a three-week span which might have contributed to his straight set dispatch (7-5, 6-3) by the Croatian who turns 31 on Friday, March 19th. Novak had dominated the series between the two players, winning five of the previous six matches played, the most recent of which was a few weeks ago in Dubai in the quarterfinal round. Ivan also commented that many of Novak's balls were short, which enabled him to go on the offensive a little more frequently than he might have been able to do in the past.

Marcos Baghdatis was not able to enjoy his thrilling three-set win over Roger Federer last night as he had to play his Round of 16 match against Tommy Robredo less than 24 hours later. Still, despite losing, he was able to make a match out of it in three hard-fought sets, a 5-7, 6-0, 4-6 loss. In a somewhat ironic coincidence, Marcos had never lost to Robredo in three previous matches, just as Federer had never lost to Baghdatis (prior to last night) in six previous encounters. The one person who benefited the most from Roger's loss was Andy Roddick, who was drawn in Federer's half of the draw. He squared off against Jurgen Melzer and, in keeping with the other recent streaks; he had not lost to the Austrian in nine previous matches. The difference in this match, in my opinion, is that the fact that Andy's power game did not match up well with Melzer's defensive-oriented tactics. Jurgen seems content to play on the baseline and focus on keeping the ball in play without necessarily doing anything to "force" his opponent to make an error. Whereas Roddick's style of play is to bomb his serve in and aggressively go after his shots, and put pressure on his opponent, which usually causes them to make more errors than they otherwise would. The pace of the match alone was somewhat breathtaking as one of Andy's service games in the first last lasted all of one minute and 12 seconds.

The Roddick match started out very evenly with neither player losing serve and went to the tiebreaker to decide it. Andy is 13-2 in tiebreakers this year whereas Melzer is 4-3, not that it means anything since each match is different. Andy served first in the tiebreaker and lost the point on a loose forehand into the net after a few volleys back and forth. But Melzer's slight advantage did not last long as Melzer dumped an easy backhand volley into the net as well to tie things up at 1-all, then quickly losing another point to give Andy a slight 2-1 advantage. That led to Roddick unleashing two seriously fast serves down the T, one which went for a service winner as Melzer barely got his racquet on it and the other for an ace which Jurgen unsuccessfully challenged. Roddick won the first set on an absolutely lethal drop volley from close to the net which was his first net approach of the match. It was a shot that, playing against Roddick, you would not expect him to execute all that well as he usually stays behind the baseline.

In the set, Roddick had 12 winners (including 8 aces) with 7 unforced errors; he lost only seven points on his serve in the first set for a very, very well-played start to his Round of 16 match with the Austrian. Roddick managed a 73% first serve while Melzer was not far behind at 72%. During the first game of the second set, Melzer was actually slightly better at winning points off his second serve (80%) than he was his first serve (77%). Andy had excellent placement of his serves, attacking all parts of the service box but having a distinct tendency to win those which were clustered on both sides of the T.

In the second set, Roddick broke Melzer to go up 3-2 when Jurgen made a critical double fault that had him throwing his racquet to the ground in disgust. You cannot make those kind of errors when you are playing against someone with Andy's talent, and Melzer knew it. Roddick held his next service game to go up 4-2 and remained in control for the rest of the match, winning the second set, 6-4. He advances to play Tommy Robredo in the quarterfinals and he has never lost to the Spaniard in any of their previous 10 encounters. If Andy goes on to win the title here, it will be his first Masters Series win since 2006 in Cincinnati. For the match, Roddick had a positive plus / minus of 9 (27 winners vs. 18 unforced errors) while Melzer was a -2 (29 winners vs. 31 unforced errors). Melzer won nearly all of the points where he approached the net (12 of 13) while Roddick went to the net sparingly, winning 7 of 16 points at the net. Melzer was unable to break Roddick even once in the one hour and 31-minute match while Andy broke Jurgen once.

Caroline Wozniacki played Jie Zheng, who has been recently nicknamed The Great Wall of China in recognition of her ancestry as well as her in-match tenacity, getting nearly all the balls back that cross the net to her side of the court. Her playing style has been most appropriately compared with that of Michael Chang. Both women split the first two sets, winning 6-4 each but Caroline captured the first break of the final set in the very first game. Zheng flirted with going down two breaks of service in the final set which would have nearly ended her chances of winning the match, but prevailed to stay a break down at 2-1. Soon Caroline had an insurance break and the match. I think that Zheng just ran out of gas as she began spraying errors all around the court, not moving her legs as well as she had been doing (especially in her match with Maria Sharapova) and fell behind even further with three match points down. Although she managed to save one of them, Zheng lost her match on a forehand error wide. It was an unfortunate end to an inspired run of tennis and The Great Wall of China has all the game to be a force on the WTA Tour this year.

Agnieszka Radwanska defeated Elena Dementieva in straight sets, 6-4, 6-3. From all accounts, Dementieva just had a bad day at the office with only 26 winners against 48 unforced errors (negative plus / minus of 22) whereas Radwanska was only a negative 7 plus / minus (11 winners and 18 unforced errors). I know I've been talking a lot about this statistic in my columns, but there really isn't any single more important statistic that explains why players win or lose. I came to this opinion in talking to Patrick McEnroe in Cincinnati one year when I asked him what statistics he pays most attention to and why. I can't recall his exact quote but he cited the fact that so many matches are won and lost with only a few points being the difference at the touring pro level. He then recounted how important it was to minimize errors and maximize your winners while trying to get your opponent to do the opposite. The more points that you can get "donated" by your opponent, it just makes your job all that much easier.

The best match of the day featured John Isner vs. Rafael Nadal for a spot in the quarterfinals. Isner and Nadal had never played each other in a professional match before, so it was anyone's guess as to who would prevail. Isner, as most of you know, is one of the tallest players on tour, standing 6' 9". Because of his height and angle of hitting the ball deep in the service box, the ball usually bounces higher at the point where the receiver is preparing to hit the return. Add in different speeds, spin and placement to the equation and the result is that the returner has even less time to return the serve, giving Isner an advantage. Unfortunately for John, Nadal was able to make the necessary adjustments in a 7-5, 3-6, 6-3 win. One factor that helped Nadal in his match with Isner is that Rafael has some positive experience playing taller players on the tour. Prior to his Round of 16 encounter with Isner, Nadal maintained a 3-0 advantage vs. Croatia's Ivo Karlovic, who stands an inch taller than Isner. While their playing styles (Karlovic and Isner) are totally different, their similar heights and service games probably helped Rafael navigate through this particular match. Nadal's tactic to return Isner's serve was to stand much closer to the baseline than he had in all of his previous matches here.

The Tennis Channel did a very nice graphic after the first game of the second set which illustrated this point beautifully. In his match with Ancic, Nadal stood an average of 7.2 feet behind the baseline. In his match with Isner today, he was standing only 2.6 feet behind the baseline. In some ways, this tactic would seem to go against common sense. With a big server, you would typically want to give yourself much more time to hit the ball and therefore, stand further away from the baseline. But if you followed this tactic against Isner, by the time the ball got to you, it would be well over your head due to the severe bounce that I discussed earlier. By standing closer to the baseline, Nadal was able to take the return earlier, when the serve was lower in its' bounce. This gave Rafael a better opportunity to return Isner's booming serve; the tactic worked as he was able to get 50% of the Isner's serves (through the 1st game of the second set) back in play.

You could tell that both players went through a period of adjustments in the early part of the match with each playing conservative by focusing on holding their own serve before trying to figure out how to break the other player. When Pete Sampras was playing on tour, I asked him what process he went through in preparing to face an opponent he had never faced before. While he relied a lot on a scouting report from his coach, Paul Annacone, he also frequently asked players on his side of the draw with whom he was most unfamiliar to play some points in practice. This turned out to be a win - win scenario for both players: Pete gained some familiarity with the player's shot selection, tendencies and so forth while the other player got the opportunity to practice against the world's top player. I suspect that Pete gained more of an advantage from this arrangement than did his opponent. And Pete, like most tennis players, had an uncanny ability to recall points won in matches as well as practice so that he could use that experience in actual competition. I don't know if Nadal relies on this approach or not, but I thought it was a brilliant strategy to lessen the chances that you would encounter something that you did not expect while you were playing a match.

Isner showed some deft touch at the net, hitting one drop shot volley for a winner to go up 3-2 in the first set with no service breaks by either player. He also hit some wicked first serves out wide to Nadal's forehand including one ace that just had to be seen to be believed. That serve was a 120 mph shot in the far corner of the service box on the ad side of the court, probably right on the line that bounced away from Nadal to such an extent that he could not even get his racquet on it. And Nadal was in the perfect position to return the serve; he just could not reach it... which seldom happens to the top-ranked Spaniard. There was one break of serve in the first set with Isner going down at 5-all despite having a lead in that game at 15-0 (on his 10th ace of the match as compared to Nadal's one) as well as 30-15. Nadal executed a brilliant volley that landed right on the line to get it to 30-all and then John misplayed a volley to give Nadal his first break point of the match.

Incredibly, 11 games into the match, Rafael had not made one unforced error; he got the break on a fantastic shot up the line (to Isner's backhand) that John flat-out missed and then held serve to win the first set, 7-5. His first unforced error took place 59 minutes after the match started when they were on serve in the fourth game of the second set. Both players were not happy with the racquet stringer and Isner tossed his in frustration when he was down Love-30 (Nadal serving) at 6-5 in the first. Nadal changed racquets at 2-all in the match, well before he should have had to and that fact was not lost by the commentators on Tennis Channel. Nadal only lost three points on both his first and second serves in the first set, which is rather amazing (compared to 9 service points lost on Isner's serve). Isner also had an excellent first serving percentage in the first set (73% compared to Rafael's 52%) and he out-aced the Spaniard 10-1 in the first.

John got in a hole quickly in the second set as he was the first to serve, facing two break points caused by mishandled volleys at the net by Isner. He managed to save both break points courtesy of an ace and an excellent half volley at the net when Nadal was out of position. Isner pulled out the hold and immediately put some pressure on Rafael to keep up with him in the second. He got a two-break point lead in the fourth game of the second set and ultimately converted to break with Nadal hitting the return volley into the net. Nadal made three unforced errors in that fourth game of the second set, to give Isner the break at 3-1 in the second. Isner won the second set, 6-3 to force a third frame. The story of the third set revolved around Nadal's ability to break Isner's serve once again, this time in the 4th game of the third when John made an unforced error to give Nadal the break to go up 3-1. That set was decided on the strength of that break alone with Nadal pulling through 6-3 in the final frame. Rafael tightened up his service game in the third set by only losing three of 23 points played on either his first or second serves of the set (whereas he lost 9 points on his service game in the second set where he was broken by Isner). Another critical factor was the significant drop off of Isner's first serve in the third, which fell to 48% down from 81% in the second and 73% in the first.

The last Round of 16 match featured Great Britain's Andy Murray vs. Nicolas Almagro. Both had each played once previously with each player winning a match to leave their series tied, 1-1. Murray was the first to get broken in his match to go down 1-2 early in the first set, but Almagro subsequently lost his set to even things out. Murray then found a way to break him again and won the first set rather easily, 6-2. That turned out to be the match as Almagro defaulted with a left ankle injury after losing the first game of the second set.




[3] Rafael Nadal (ESP) [white shirt] d [15] John Isner (USA) 75 36 63




[6] Robin Soderling (SWE) d [9] Jo-Wilfried Tsonga (FRA) [green shirt] 63 64




[7] Andy Roddick (USA) d [22] Jurgen Melzer (AUT) [white/green shirt] 76(5) 64





Earlier Columns from this Event:

March 16, 2010 BNP Paribas Open: Baghdatis Pulls The Upset Of The Tournament - Federer, Baghdatis, Murray, Russell, Roddick, de Bakker, Wozniacki, Petrova
March 15, 2010 BNP Paribas Open: Djokovic Narrowly Avoids A Third Round Upset - Djokovic, Kohlschreiber, Berdych, Verdasco, Kleybanova, Clijsters, Nadal, Ancic
March 14, 2010 BNP Paribas Open: Sharapova Bounced Out Of The BNP Paribas Open - Federer, Hanescu, Sharapova, Zheng, Baghdatis, Clement
March 13, 2010 BNP Paribas Open: Double The Fun
March 12, 2010 BNP Paribas Open: Hit For Haiti in Indian Wells





Player Profile Index (Men) | Pro Tennis Showcase Archive | Player Profile Index (Women)


SUBSCRIBE TO THE TENNIS SERVER PHOTO FEED
All Tennis Server photography is copyrighted by the photographer and/or the Tennis Server, and all rights are reserved. You may not copy these images without permission. While you are welcome to create hyperlinks to Tennis Server web pages, you may not embed these images into other web pages or blogs without permission. To request permission, please use this contact form. Please be sure to clearly indicate exactly which photograph(s) you are requesting permission to use, as terms and conditions will vary depending on the photographer and the photograph.
---