W&SFG Women's Open 2010, Cincinnati (Mason), Ohio, USA
August 13, 2010
Editorial by Vince Barr.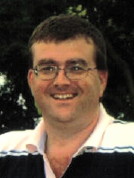 Vince Barr

Sharapova, Clijsters, Ivanovic Rising

Despite all the upsets that have occurred this week, the surviving women to make it to the quarterfinal round represented six of the Top 25 players with only unseeded qualifier Akgul Amanmuradova crashing the party with a ranking of 114. The other mild surprise to make it to the quarterfinals was 62nd-ranked Ana Ivanovic. But since she was a former world's # 1-ranked player, it wasn't a complete surprise that she made it this far in this event. Still, she has made it to only two semifinals this year: Brisbane at the start of the season (lost to Justine Henin 3-6, 2-6) and in Rome, where she lost to Maria Jose Martinez Sanchez 4-6, 2-6. After a match this week, Ivanovic suggested that being unranked and drawing a tough first and second-round match had a lot to do with her mediocre results.

There was a minor controversy involving Ivanovic this week when she turned down a wild card into the Rogers Cup that is being contested next week in Montreal. Apparently, there is a little bit of drama involved as well as some hurt feelings on the part of Ivanovic towards the Rogers Cup. The short version of the story involves her requesting a wild card several months ago, then being publicly rejected by the tournament organizers. Then, as her ranking started to rise, they decided to grant her request only to find out that she had made different plans. Instead of playing Montreal as she originally had planned, that week will now be devoted to practice before participating in the Pilot Pen tournament in New Haven, CT just prior to the start of the U.S. Open.

"When you're not playing well and when you're ranked low, you need friends who can help you and not remind you of your poor form in the press as well," Ivanovic said. "It's been a little bit disappointing the way it was handled. I understand why they declined it at first so I went ahead and made out a different schedule by substituting New Haven in place of Montreal. They (tournament officials at New Haven) were really kind to give me a wild card there," Ivanovic noted. "But not playing Montreal this year is somewhat disappointing. You know, it's a pity, because Montreal was my first big win and I love the fans there. I'm gonna miss them this year. But tournament officials made me feel a little bit unwelcome. I felt like I had done enough to merit a wild card when I first asked them about it," Ivanovic continued.

"I mean, especially with what happened back in 2008. I really changed my schedule to accommodate them. As you recall, it was an Olympic year. The tournament director (at Montreal) approached me and asked if I could come over and play because they were struggling to get players. At the time, I was struggling a little bit with some injuries and I flew there from Europe just so that I could play their event. I did that because I felt that as defending champion in Montreal (where she beat Martina Hingis in 2006, 6-2, 6-3 as the Rogers Cup alternates between Toronto and Montreal each year), I should be there. After playing there, I then had to fly back to Europe and on to China. So, after all that and winning there to get my original request turned down was rather upsetting and hurtful to me," Ivanovic concluded.

While she made it clear that she felt no ill will towards the tennis fans in Montreal, she hinted that it might take an apology from the tournament organizers there to ever get her to play in Montreal again. "I just want to thank the Montreal tennis fans for their support, because I always felt very welcome from their side. It was always a very warm feeling to come back there. I remember the first year I won there. We played on Monday and they all came out to watch us play. It was really a thrilling moment for me, so I'm gonna miss them a lot. Actually, the last time I was there (in 2008), a fan gave me a shirt like, "I love Montreal" with an Adidas logo on it. So I have good memories there. But, you know, it's gonna be unfortunate that this year I won't be there," Ivanovic said.

The first quarterfinal of the day featured Yanina Wickmayer vs. Anastasia Pavlyuchenkova. This was their first match that either one had played against the other, so there was probably a little bit of a "feeling out" process as each one probed the other's game to figure out how best to attack their opponent. This match was probably affected the most by the heat and humidity. The heat index rule came into play which caused a 10-minute delay between the second and third sets. This match was prone to several streaks of inconsistency by both players. Wickmayer took the early lead in the first set by breaking Pavlyuchenkova's serve twice to go up 5-2 in the first only to get broken in the next three service games to lose the first set 5-7. Wickmayer did not say much in English to explain her loss today, but expounded a lot to the Flemish reporters. Since I don't understand that language, I asked them what she said. They replied that she told them that she lost some feeling in her legs at 5-1 in the first when she was up. That would explain why she dropped six straight games to lose the first set. You could tell from her body language in the press conference that she was not happy with herself. But to her credit, she did not give up and increased her level of play early in the second. She broke Anastasia in her first two service games of the second set, then held on to win that set 6-3 after losing her insurance break by getting broken at 5-1.

Perhaps Pavlyuchenkova noticed that Wickmayer was struggling a bit under the muggy conditions. Whatever the cause, Pavlyuchenkova won the next 5 games including two service breaks against Wickmayer to take the match easily in the third, 6-1. For the match, Pavlyuchenkova won 69% of her first serve points and 44% of her second serve points. Her return was equally as strong as she won 46% of her first returns and 58% of her second returns. She broke Wickmayer six times while being broken four times herself.

Because there was such a disparity in Pavlyuchenkova's performance between the first and second sets (prior to the invocation of the heat index rule), I asked her what happened. "Well honestly, I don't think there was a big difference in my game. It's just the fact that the conditions were really tough out there today, and this isn't my first match here. So, I'm kind of getting tired more and more every day," Pavlyuchenkova said. "At the beginning of the match, I just didn't move well enough while she was much more aggressive than I was. So it wasn't enough from my side to win that set. After coming back in the first set, I guess I didn't have any power and energy for the second set. I started pretty badly and was not focused at all. So, you know, she had a few breaks, and after that, it's really tough to come back," Pavlyuchenkova said. For her efforts today, she has the unenviable task of trying to stop the Sharapova Express and I don't like her chances in that particular encounter, given Maria's incredible dominance in her match against Bartoli tonight (more on that later).

"Physically, I don't know what to expect because I've never played against her (meaning Sharapova). I've just seen her play a few times and that's it. I know she's very aggressive player, so I have to be even more aggressive," Pavlyuchenkova noted. Perhaps most impressive about her win was the fact that she came back from a two-break deficit in the first, down 1-5. It is not all that surprising that to win at this level of competitive tennis, she has an exceedingly high level of self confidence. "It might sound weird now, but I still felt like I could come back even when I was down two breaks. That comes from having been there before. I've had few matches like this one where I was down with two breaks, for instance, love-4 in games, and I still came back and won the set. At that point, I was just thinking about trying to break her; then hold my own serve. So, I just tried to find my own game for the next set," Pavlyuchenkova explained.

Her return game was equally solid as she won 58% of all return points played in the match. "It's been good since the first round here. Today I was serving pretty well, and yesterday at the end of the match. I wasn't serving all that well during my first two matches, so I had to find a way to compensate with my return game," Pavlyuchenkova noted. She pointed to a lack of variety in terms of Wickmayer's serve placement as perhaps the biggest reason she was able to do so well in that aspect of her game. "Well, honestly, sometimes she was serving at the same place or just into my body. Also, I think she was just kicking her serves for the most part. I don't think that she was really going for aces, either," Pavlyuchenkova said. On that point, she was entirely correct as Wickmayer only had three aces for the match.

The second quarterfinal featured Akgul Amanmuradova vs. Ana Ivanovic. Those two had only met once previously and that was two years ago on clay in Berlin. Ivanovic brought her "A" game with her and was not seriously threatened in this match, winning rather easily by a score of 6-1, 6-3. While the statistics for that match provide some context, they don't tell the full story. For instance, this was Akgul's sixth match of the tournament, since she had to win two matches in the qualifiers in order to advance to the main draw. "I'm very happy with my performance this week," Amanmuradova said. "I have played six matches. Usually if you win that many you already won the tournament, so I can't complain. My opponent today really played well. She was serving better, returning better, moving faster. So she was just the better player today," Amanmuradova thought.

Akgul agreed with my observation that she struggled a great deal on her first return opportunities, winning only 8% of those points in play (2 of 24 points). This was not a new problem for her. "I've had some problems in that aspect of my game for my last few matches. For example, in my match with Jankovic, I only managed to break her once. Today, Ana was quite effective. She served very well out wide. Her second serve was good as well, even though she made double faults on it occasionally. That typically happened when she played fast and heavy. So, I had a problem with my returns. That causes problems when you can't hold your own serve very often; it makes it very difficult to stay in the match when that happens," Amanmuradova explained. For the match, she was broken on four of the six break point opportunities she faced on her serve.

Ivanovic won 69% of her second return opportunities as Akgul explained why. "When I had a second serve, Ana attacked it fairly aggressively and put a lot of pressure on me. While I'm not going to use this as an excuse, I did wake up this morning with some tightness in my right shoulder. Fatigue was also a factor since this was my sixth match here. I was tired from the whole week as well as all the matches I had to play here. So, it isn't all that surprising that my serve speed broke down a little bit, which makes a lot of difference on this level," Amanmuradova explained. "I think that Ana learned a lot from my match yesterday. Her coach probably came to my match because she was also anticipating my serves very well. I didn't have that many aces wide on the deuce side. But she was stepping in a lot and putting a lot of pressure on my serve," Amanmuradova thought.

From Ana's perspective, "I expected a very tough match today. She is a player in a great form, and she won lots of matches here, so she had a lot of confidence, especially beating the No. 1 seed yesterday (Jankovic)," Ivanovic said. "I knew that my return games were going to be critical. My serve was also going to be quite important as well. So I'm really pleased with the victory, because it was definitely a tough one; especially because she doesn't give you much rhythm," Ivanovic said. I asked her if she was playing with more emotion since she was being a little more demonstrative on court; pumping her fist after winning a point, yelling some encouragement to herself and so on. I also wanted to know how much this win meant to her given all the injuries and disappointing on-court performances she has had to endure. In a previous column, I noted how she has had a run where she has lost in either the first or second rounds in all eight of her previous tournaments to date. "This victory means a lot to me because I felt like I've been playing well for a while now. But the results did not show that since I was always losing. So, to turn it around this week and to manage to get a few wins under my belt, it really feels good," Ivanovic said.

With the win in her quarterfinal match today, her ranking jumps back into the top 40 from 62 entering this event. If she wins the title here this week, she will probably be seeded at the U.S. Open, which would be a great result for her. "I never really looked at my ranking; at least while I was still playing in a tournament. But it definitely feels good to slowly crawl back up those rankings. For that matter, just winning matches feels great and it gives me more confidence. For me, it's goal to win tournaments rather than improve my ranking a certain number of spots. If I were to be seeded at the US Open, that would be huge for me. I haven't thought about it at all. It would mean a lot, because that means I wouldn't have to play Serena in the first round," Ivanovic said while laughing.

I pointed out to her that her first serve was working on all cylinders; winning 22 of 24 points with it all day long. "I didn't know that it was that high today. But it was something that I tried to focus on a lot in today's match. I also tried to mix it up a lot because she is a big girl and has a big reach. I felt like I needed to not only mix it up but also disguise it as well," Ivanovic said. She was probably a little more expressive emotionally than she had been because of the tremendous crowd support she received. "It has to do with just being confident out there. And like I said, once I felt my fitness improve and my game was getting better, you feel more confident on the court and you can express yourself better. I'm having a lot of the fun out there and I really enjoy competing. The crowd has been amazing, and it gives me so much energy. It's just great to see," Ivanovic explained.

Returns were going to be key going into this match. "I knew I had to be aggressive because I saw her last match and saw she was kicking it in a lot. Her balls bounce high, so I knew I had to take it early, which is why I decided to step in a bit on my returns. Actually, I had a little bit more time than I thought I would have on her service games. But I think in the first set, her second service game, I returned really well to break her. Or actually it was her first service game. To get the first break I returned really well. I think that sort of set the pace a little bit for me and for her, too," Ivanovic observed. Her break point performance was also encouraging as she managed to convert on four of her six chances to do so. "I think that also has a lot to do with confidence, you know. Because in the past, I felt like I was getting myself in a position to convert but I usually didn't make the correct call on which shot to use so it wasn't happening for me. Now that I'm winning more matches, my confidence level has increased in that area as well. I know that there will be times where I'm going to be missing or perhaps I'll mis-hit a shot. However, I still think that I can make those as well. Self belief is what makes a huge difference because that second of doubt; or simply not knowing which shot to use makes a huge difference whether or not you are going to be able to convert those break points," Ivanovic explained.

The third quarterfinal matched Kim Clijsters against Flavia Pennetta. Clijsters won that closely contested match by a count of 7-6 (6), 6-4. However, Kim had far too many unforced errors (39) so I thought that perhaps the humid conditions were causing some problems gripping her racquet. "Obviously, your hands are wetter than they would otherwise be if this match were being playing in a drier environment. But I can't use that excuse as to why there are so many unforced errors," Clijsters explained. "They're there because I still don't feel that everything is going naturally in terms of the way that I would want it to go. I'm really just trying to work for each point. Ideally, I want to play without having to worry about not feeling the shot. You're also going to get a lot of errors when you take some risks once in a while. But with my game, when I'm in the zone, I don't have to think about it. I just step into the court, move forward, stay on top of the baseline and don't let my opponent push me away," Kim explained.

"When you don't have that rhythm, it's hard to play your best from the beginning. I felt that there were moments where it was good and other moments where my rhythm was not all good. Pennetta has become more aggressive. She hits more winners than probably what she used to do a few years ago. But on the other hand, she's also more consistent from the baseline. So, you kind of have to go for a little bit more to win those points and raise your level of play during the rallies," Clijsters noted. For the match, her plus / minus was actually a negative 5 (34 Winners vs. 39 Unforced Errors), but you really can't argue all that much with success. However, it is an area of focus for her. Yesterday, she noted that if she's having a good match, there really should not be more than 10 unforced errors per set. In fact, in yesterday's match, she had 20 unforced errors in the first set alone. This match (with Pennetta) was nearly double that in just two sets.

To her credit, she wasn't defensive when I asked her about this vulnerability in her game and actually seemed to like answering such a detailed tactical question from the press because it was something she wanted to discuss. And I must admit that she is one of my favorite players on tour because she is so warm and personable off the court; at least, in her dealings with the media. Many players are not so inclined and after her match, I told her I was not trying to harass her on the unforced errors questions and she smiled warmly and said she was not offended in the slightest. She pointed out that my observations were correct and that this was something she really needed to work on. Obviously, she did not need me to tell her that, so her acknowledgement was appreciated. I did tell her after the press conference that it was a shame that either she or Ivanovic had to lose tomorrow because it would have been nice to have both girls in the finals and she smiled at my remark and thanked me for expressing those sentiments.

Since finding rhythm has been a bit of a challenge for her this week, I wanted to know how does she goes about adding that to her game? "You can create timing though your on court movement. You know, stepping forward, backwards, sideways, moving your racquet and so forth. That whole combination is what you strive for in order to have excellent rhythm in your game," Clijsters explained. "Obviously you play a different player each match, so you're going to have different types of shots coming at you and different types of players. If you play the same players all the time, it's a lot easier to read those games. I think that's what probably creates the greatest challenge for me now because I don't play these girls as much as I probably did in the past," Kim said. That was an indirect reference to her reduced schedule.

So, regarding the "rhythm question", some of that is purposely self-inflicted, as Kim explained. "It's a decision I've made to not play 20 tournaments a year. In the past I used to get my match rhythm from the matches themselves. When I was playing a lot more, I usually hit ball well. But now, obviously, my life is different, and I don't have that desire to play a lot of tournaments. I want to peak and I want to play well. But I have to find a different way to do that than I have done it in the past and that's part of my ongoing challenge. I'm very happy that I've had three matches here this week. I've felt that each match has gone better and better," Clijsters concluded.

The last quarterfinal of the day between Maria Sharapova and Marion Bartoli was a lot more one-sided than the line score might indicate. Maria won 6-1, 6-4 but the match really wasn't all that close. And for anyone who has the misfortune of facing Sharapova anytime soon, that has to be a scary proposition. In all my years of watching professional tennis, I can't recall ever seeing a more dominating performance from one player, especially in their service game. Maria lost ONE POINT in her first serve all night long. While she was not nearly as effective in her second serves (winning 8 of 21 points), I could not resist the temptation of asking Sharapova where she screwed up on her first serve. Everyone in the media room chuckled at the question and it drew some laughter as well as a big smile from Sharapova as she began her response. "Sometimes, it's almost harder when things are going well. The rhythm is there, you're playing really solid, doing all the right things and then, and all of a sudden you're one game away from winning the match and you almost do a little too much," Sharapova noted. That was in reference to her slight drop-off in the second set when she got up two breaks on Bartoli's serve, only to give that insurance break back at 5-2 in the second. However, all that did was to delay the inevitable.

Maria had an explanation for that last break of her serve. "From the first point of that particular game, I was a bit more tentative. I stepped back a little bit more. In tennis, momentum is so big. From point to point you never really know. Your opponent gets a breath of fresh air, and all of a sudden the momentum changes. You know, I was fortunate I was up two breaks. Even though I lost my serve, I just kept going at it," Sharapova explained. Her first serve performance dipped a bit in the second set as it was 50% whereas it had been 73% in the first, so I asked her why that happened. "I think my rhythm went off really. I was rushing things. I think I was hitting, like you said, a lot of first serves, a lot big first serves. Instead of maybe being a little bit smarter I perhaps went for a little bit too much and gave her the opportunity to have some looks on the second serve," Sharapova thought. Sharapova had a plus / minus of 8 (14 winners, 6 unforced errors) in the first set alone as compared to Bartoli, who was at a -7 on three winners and 10 unforced errors. By the end of the match, Sharapova had hit 31 winners and 24 unforced errors, with most of those errors coming in the final stages of the second set. Bartoli never found her game as she hit only 3 more winners while recording 12 more unforced errors. For the match, Marion was at a -16.



Earlier Coverage from this Event:

August 12, 2010 W&SFG Women's Open: The Sharapova Express
August 11, 2010 W&SFG Women's Open: It's not the heat, it's the humidity
August 10, 2010 W&SFG Women's Open: The Cincinnati Sauna
August 9, 2010 W&SFG Women's Open: Media Roundtable and Day 1 Matches
August 8, 2010 W&SFG Women's Open: W&SFG Women's Open Cincinnati 2010 Preview





Player Profile Index (Men) | Pro Tennis Showcase Archive | Player Profile Index (Women)


SUBSCRIBE TO THE TENNIS SERVER PHOTO FEED
All Tennis Server photography is copyrighted by the photographer and/or the Tennis Server, and all rights are reserved. You may not copy these images without permission. While you are welcome to create hyperlinks to Tennis Server web pages, you may not embed these images into other web pages or blogs without permission. To request permission, please use this contact form. Please be sure to clearly indicate exactly which photograph(s) you are requesting permission to use, as terms and conditions will vary depending on the photographer and the photograph.
---