BNP Paribas Open 2012, Indian Wells, CA, USA
March 13, 2012
Editorial by Vince Barr.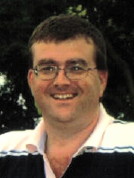 Vince Barr

Roddick Rolls Out, "Caro" Defeats Doubles Partner Arvidsson, & Harrison Dispatches Garcia-Lopez

Andy Roddick has had a tough couple of years since his last big title (the 2010 Sony Ericsson Open in Key Biscayne where he beat his third round opponent in this year's BNP Paribas Open, Tomas Berdych). Andy led the head to head series 6-3 prior to their encounter in the California desert. Roddick started out serving with a 132 mph service winner but subsequently hit three backhand errors, costing him the first break of the match. Justin Gimelstob noted that Andy was using a backhand slice as a defensive shot rather than an offensive weapon early in the match which was different than how he used to play. "He has an excellent backhand slice (but) the problem is that he waits for the ball to drop pretty low (before hitting it)," Gimelstob noted. "His slice backhand result is pretty good and it's an excellent neutralizing shot but it's tough to do a lot of damage with it and be disruptive because he doesn't take it early in the bounce," Gimelstob opined. "People argue that he (Roddick) is an underachiever and I completely disagree. I think he has maximized his potential throughout his career. He's been one of the most consistent players; he has been ranked in the Top 10 for the past nine years until 2011 (where he finished ranked # 14). He's an incredibly hard worker," Gimelstob thought.

Berdych consolidated his early break to go up 2-1 in the first set. Justin took a shot in trying to figure out why Andy has had some less than stellar results in the last few years, aside from injuries. He noted that the game has changed, even since Andy arrived on the scene in 2000. Players are better, especially in their return games which used to give Roddick a lot more free points off his serve than he is able to enjoy these days. "The challenge is for Roddick to create (winners) off the ground; players return better and they are taking the ball earlier. So he's found it kind of tough to create clean winners and put players under pressure and finish points from the ground," Gimelstob noted.

Down 2-1, 40-love with Berdych serving, Roddick apparently intended to challenge a call and made a late gesture to do so. The chair umpire apparently not understanding that Andy wanted to challenge. When Roddick made his intentions clearer, the umpire thought that too much time had elapsed and refused to grant the challenge. This set Andy off on a mini-tirade. Replays showed that the ball in question (a service winner by Berdych) was on the line of the service box. The fact that Andy did not immediately raise his hand to question the call was a good indicator, in my mind, that he thought that the ball was probably good. It looked to me that he was simply taking out some of his frustration on the chair umpire.

It has to be hard for a player like Roddick to make adjustments to his game this late in his career. I mean, he has obviously been very successful by almost any objective measure. He has been playing for 20 years (counting his time in juniors since he was a little kid). He has won over $21 million in tournament winnings alone plus many more millions in endorsements. Roddick has been ranked # 1 at the end of the year (in 2003) partially due to winning the 2003 U.S. Open, which remains his only major singles win. Aside from that, he has also won 29 other tournaments throughout his 12-year career on the ATP World Tour. He has appeared in a number of major finals with the unfortunate distinction of losing to an in-form Roger Federer three times at Wimbledon (2004, 2005 & 2009) as well as once at the U.S. Open (in 2006).

It is tempting to wonder how people would have seen Andy's career if he had been able to beat Federer in at least two of those major finals; he would have had three majors which would have left Federer with "only" 14. That would have kept Federer tied with Pete Sampras for the most slam wins in history. Had those results occurred, it likely would have impacted the dialogue as to who (on a hypothetical basis) the game's best player is. It also would have changed many people's minds that Roddick has had a somewhat disappointing career; a notion that I find quite absurd. Needless to say, that didn't happen but Roddick does not have a career that he needs to apologize for. So many of his fellow touring pros would literally kill to have had the success he has enjoyed in the last 10 years. So the question naturally becomes, can he win another major? And related to that, will he ever get back into the Top 10 again at some point before he retires? As much as I like Andy as a person and have enjoyed watching him perform over the years, I'd have to say no to both questions unless he makes major changes to his game.

In some ways, I think players have caught up to Roddick's game. He can't just blow people away with his serve anymore. There are a handful of guys currently playing who have a serve that is as effective as Roddick's has been; John Isner and Sam Querrey come to mind. While Roddick has made some improvements to his backhand, it still remains a liability to his overall game, in my opinion; at least as his game is compared to other top players. His proximity to age 30 also works against him (he hits that mark on August 30th). There have been very few players who have managed to win a grand slam singles crown after hitting 30 years old. That doesn't mean that he can't do it, I just think that the likelihood of him being able to pull it off is remote at best given his play the last few years. And then you have mounting injuries that have taken their toll on his movement, which had been one of his strengths. I remember back when Brad Gilbert (BG) was coaching Roddick and he wanted Andy to come into the net a little more often. He wasn't trying to change his baseline playing style. Rather, he was merely trying to introduce an aspect of variability in his game to keep players guessing. Typically, they would stand so far back behind the baseline that they could just time his impressive serves and tee off on some volleys for which Roddick would have difficulty returning. Andy disagreed with Gilbert's prescription and that's unfortunate (not that BG has all the answers but in this case, I think he was correct for whatever my opinion counts).

Roddick was broken again to lose the first set, 6-3 and smashed his racquet in a rather petulant display of negativity to close out the first frame. One thing that many people might not realize is that when you lose your temper on the court, you give your opponent an even greater advantage. It tells your opponent that you don't have a lot of confidence at the moment and they can then use that information to extend rallies and have you beat yourself, and that is exactly what happened to Roddick in this match. He began rushing his shots and playing out of position more frequently because he had to run more often chasing down volleys. His unforced errors started to mount, which in turn increased the level of his frustration and the downward spiral in the match became evident to all.

The commentators picked up on what was happening. One of them noted that "Roddick's not winning points, he's not hitting winners, he's not coming into the net. He's relying on Berdych to miss and that's not happening. Change is the key word, he has to change his style of tennis, whether that's taking more chances, unloading on some forehands, taking the ball earlier, applying more pressure at the net. It's one thing to lose, but you don't want to continue losing the same way." For the match, Roddick had the most difficulty defending his second serve, winning only 14 of 32 points (42%) vs. Berdych's 73% (19 of 26). Andy was broken four times in the match over the three sets whereas Tomas only lost his serve once in his winning effort, 6-3, 4-6, 6-2. Roddick will next play at the Sony Ericsson Open in Key Biscayne while Berdych will next face Nicolas Almagro.

The night session got started late thanks in part to the "ripple effect" of the marathon match which kicked off the day session in women's singles third round play between Nadia Petrova and Samantha Stosur. I did not see this particular match but Petrova outlasted Stosur in 2 hours 47 minutes with a 6-1, 6-7 (6), 7-6 (5). From the looks of the match, it was somewhat ugly in that both players had a very difficult time holding serve; Petrova was broken four times in eight opportunities and Stosur was broken six times in 12 opportunities.

I caught a portion of the John Isner / Juan Monaco match and wished I had been able to see the entire match as the level of play was just outstanding by both players, even though Isner won in straight sets, 7-5, 7-5. Isner has a devastating serve and I don't know how anyone on tour returns it with any degree of success, especially someone from South America whose natural surface is clay. That's not to say that Juan Monaco can't play on faster surfaces, only that he would probably be more comfortable on that kind of playing field since that was the predominant surface growing up in Argentina. For his career, Monaco is 157-91 on clay (63.3% winning percentage) vs. a 64-75 win / loss record on hard courts (46%). However, given Isner's level of improvement on that surface, which includes a very surprising upset of Roger Federer in the first round of Davis Cup in Switzerland on clay, 4-6, 6-3, 7-6 (4), 6-2, it might not have made a difference. After his upset win over Federer, Isner opined that "I don't mind playing on clay. It gives me more time, which is sometimes what I need. Clay really isn't such a bad surface for me," Isner said. Whatever the case may be, it was clear that, on a hard court, Monaco was facing an uphill struggle from the start of the match. That he was able to get as close as he did with Isner's booming serve is a testament to Monaco's ability befitting the 22nd-ranked player in the world (as of the March 5th rankings). Isner recorded 10 aces (to 0 for Monaco) and won the vast majority of his first serve points in play (83%, winning 38 of 46 points) vs. Monaco managing to win only 66% (50 of 76 first serve points in play that he was able to win). Isner had a slightly better return game than did Monaco, winning 40 out of 100 return points in play vs. only 23% for Monaco (15 of 65 return points won). Isner next faces Matthew Ebden of Australia, who upset American Mardy Fish in the third round yesterday, 6-3, 6-4.

Caroline Wozniacki took a little bit of time to get her game in gear in her 3rd round match against Sofia Arvidsson. Caroline held the edge in previous head to head meetings at 4-2 prior to their match in Indian Wells. However, Arvidsson had won their last meeting last year in Bastad, when Caroline had to retire, down 2-6, 1-0. While that counts as a win for Sofia, I tend to ignore player retirements in head to head matches, especially when the winning player has lost a set as was the case in this particular match. Perhaps more indicative of how you would have expected this match to go was the fact that Wozniacki had won their four previous consecutive matches, all in straight sets. Arvidsson's only "legitimate" win in their head-to-head series was their first encounter back in 2006 in Memphis, Tennessee, when Wozniacki was basically unranked. But Caroline was very competitive even in that particular encounter, losing 5-7, 4-6. Yesterday, Wozniacki was broken three times in the first set alone, losing 3-6 while Arvidsson lost her serve only once.

In the second set, Caroline (or "Caro" as she likes to be called) took her level of play up a notch, but still had way too many unforced errors (15 for the set vs. 14 winners for a negative plus / minus of 1). However, Arvidsson was even worse in that particular department as she recorded a negative 11 in the second set with only 13 winners against 24 unforced errors. It was almost a reversal of the first set as Arvidsson was the one who struggled with her serve in being broken three times. Lindsey Davenport proved to be a little bit prescient when she made the comment at 5-all in the second set (after Caro held serve) "I just feel that Wozniacki is a couple of points, or a game away from completely turning the momentum around. She was doing that in the middle of the second set but then errors crept back into her game," Davenport said. "You've got to like Wozniacki right now (after she won the first point of Arvidsson's 6th service game of the second set); she's got a little bit more fire in her game, being very consistent; extending the rallies and all of a sudden, Aridsson's looking a little bit more out of breath than (what) we've been seeing," Lindsey noted.

Brett Haber noted that "Wozniacki trailed in this match, 6-3 and 5-4; it was an on-serve 5-4 in the second set but now she's broken (in the second set) and leads 6-5 and will serve to force a third set. Arvidsson does have a minor history of blowing some leads, the most memorable one was in Key Biscayne in 2008 where she lost to Jelena Jankovic 11-9 in a 3rd set tiebreak after leading 5-1 in the 3rd set and having 5 match points. Obviously, she hasn't been that close to the finish line (tonight) but she was close enough (getting to within 4 points if she could have broken Caro again when she led 5-4 in the second after winning the first set)," Haber said. Then he continued, "Wozniacki, if you give her a second life, given all she's seen and done the last couple of years, she'll seize it (the opportunity to win the match after being behind)," Haber noted. And he was right because after Caro held to win the second set 7-5, she immediately broke Arvidsson in the first game of the second set, then held her own serve and broke again. Davenport made the comment that "it is so tough to execute for so long against Wozniacki because she runs so well, moves the ball around the court. Not only does she make it in the court, she puts a lot of spin on them and gets a lot of balls off the court and you can see that is now starting to affect Arvidsson. Not only is she (Sofia) dealing with nerves, she's dealing with fatigue," Davenport said. The match ended after 2 hours and 37 minutes with Wozniacki emerging victorious, 3-6, 7-5, 6-2.

The last match of the day didn't start until about 11:30 pm California time (2:30 am on the East Coast for any insomniacs out there who did not have to work on Tuesday). It featured Ryan Harrison against Guillermo Garcia-Lopez. They had only played once previously in a match that came a year ago at Indian Wells with Ryan winning 6-3, 7-6 (4). Harrison started out serving in this match and got up 40-15 but was broken as a result of a few unforced errors and a deep volley by Garcia-Lopez. After a hold by Guillermo raised the score to 2-0, Harrison held his next two service games and broke back to get the set back on serve at 3-2. Harrison's slow start might have been caused by the lighting which might have been giving Ryan a bit of trouble in his ability to pick up the ball. After he was down love-2, Harrison got visibly irritated at himself and yelled to no one in particular, "I can't see the ball!" Robie Koenig noted that inside the locker rooms, the lighting is slightly orange in color whereas on court, it is more fluorescent and sometimes takes players 10-15 minutes to adjust. He also said that the fact that this match was being played so late at night was not in Harrison's favor. This was because the ball would be heavier and would not move as well given that it was colder than it would have been had the match taken place earlier in the day in the bright sunshine.

When the score was tied at 2-all, Harrison serving up 30-love, Garcia-Lopez took a little longer (perhaps a total of two minutes) to decide to challenge a line call on Harrison's serve. He walked to where he thought the ball hit, had a brief discussion with the chair umpire and then decided to challenge the call. This greatly irritated the young American. The point became moot as the ball landed on the line and the "in" call was upheld. But you could tell that Harrison was absolutely irate and he showed his displeasure on the very next point by blasting a serve up the T that Lopez could only look at for the ace. I would have liked to have seen a radar gun on that serve to see how fast it was but the television cameras did not show what it was. From a very subjective standpoint, I'd say that it had to be traveling around 130 mph since the ball bounced off the banner at the back of the court almost as soon as it bounced just inside the T. Apparently, Harrison chose to use his irritation over the late challenge call as motivation.

Which begs the point: why is it that chair umpires have such a huge range of variability in deciding whether or not to grant a challenge? I thought that a player had a maximum of 30 seconds to decide on a challenge. They are allowed to check the mark, but the decision must be made before they walk away and clearly, that did not happen in this case. Umpires should be consistent unless there is a compelling reason not to be and I can totally understand why players get upset with the umpires for their lack of consistency. It is one of two rules that seem to be the most abused by players on tour. The other one is the time between points, which is supposed to be about 25 seconds. I can understand selective enforcement on that one if the two players had engaged in a furious rally and needed a few additional seconds to recover. But again, some consistency needs to be applied in order to be fair to both players and avoid any possibility of favoritism of certain players by umpires. Granted, that is just my opinion but I see little reason to have a rule in place if it is not going to be enforced on a regular and consistent basis.

At 3-all, the players traded breaks to get to 4-all then Ryan held and broke Lopez again to take the first set, 6-4. One thing I noticed is that the rallies tended to go rather long; set point alone went for 41 shots between both players and could have gone longer but Lopez made a forehand error that pushed a volley beyond the baseline to lose the set in 52 minutes. Harrison finally won the second set as well as the match at 1:21 am Pacific Daylight Time with a rather convincing 3rd round victory, 6-4, 7-5 in a match that lasted an hour and 49 minutes. He won 10 of the last 12 points in the match, which shows excellent composure as well as an ability to finish matches. Garcia-Lopez had 18 winners against 27 unforced errors for a -9 in plus / minus while Harrison had a -2 with 23 winners and 25 unforced errors. Harrison converted 5 of his 7 break point opportunities (71.4%) while Garcia-Lopez was successful on only 3 of his 8 (37.5%) chances in the same category. By the end of the match, there were probably only about 200 people in the stands, so Harrison had to create his own energy to advance; this was not like a midnight match at the U.S. Open where the crowd can really inspire players. Ryan advances to play Frenchman Gilles Simon in the Round of 16.

While there was no television coverage, the men's doubles team of Bob & Mike Bryan beat Marcel Granollers and Feliciano Lopez, 6-7 (2), 7-6 (4), 17-15 in their second round match. Additionally, Marc Lopez and Rafael Nadal also won their doubles match against Alexandr Dolgopolov and Xavier Malisse, 6-4, 6-3. John Isner and Sam Querrey won their first round doubles match against Carlos Berlocq and Juan Ignacio Chela, 6-4, 5-7, 10-4.





Earlier Columns from this Event:

March 12, 2012 BNP Paribas Open: McHale Overcomes Kvitova, Federer Fries Kudla While Radwanska Outlasts Pennetta
March 11, 2012 BNP Paribas Open: Lopez Massacres Murray, Harrison Trumps Troicki & Djokovic Dominates
March 10, 2012 BNP Paribas Open: BNP Paribas Open Men's First Round and Women's Second Round
March 9, 2012 BNP Paribas Open: BNP Paribas Open Men's Singles Preview
March 8, 2012 BNP Paribas Open: BNP Paribas Open Kicks Off In Indian Wells





Player Profile Index (Men) | Pro Tennis Showcase Archive | Player Profile Index (Women)


SUBSCRIBE TO THE TENNIS SERVER PHOTO FEED
All Tennis Server photography is copyrighted by the photographer and/or the Tennis Server, and all rights are reserved. You may not copy these images without permission. While you are welcome to create hyperlinks to Tennis Server web pages, you may not embed these images into other web pages or blogs without permission. To request permission, please use this contact form. Please be sure to clearly indicate exactly which photograph(s) you are requesting permission to use, as terms and conditions will vary depending on the photographer and the photograph.
---