2009 Western & Southern Financial Group Masters
Cincinnati, Ohio, USA - August 21, 2009
Editorial by Vince Barr.

Photography by Pablo Sanfrancisco.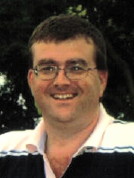 Vince Barr
Final Four Pull Through

August 21, 2009 -- The top 4-ranked players in the world as of August 17th's rankings (Federer, Murray, Nadal & Djokovic) all won their quarterfinal matches at the 2009 Western & Southern Financial Group Masters in Cincinnati today. This result is somewhat of an anomaly since it has only happened 13 times in the last 25 years that the ATP has been keeping that statistic. If you consider all of the tournaments played in the last 25 years, including Slams, you can see how unusual a result this is. Of course, the number of tournaments in which all top 4 players were entered in the same draw is less than the total number of tournaments in that span of time, but it does not diminish the significance of this particular outcome.
There were two instances in which this happened in 1985 (the French & U.S. Opens), once in 1986 (Master's Cup, which by nature is limited to the top 8-ranked players in the world so, in my opinion, those should not count due to the severe restriction in terms of players allowed to play in that particular event). It happened again at the Master's Cup in 1989, the ATP World Tour Championships in 1990, the U.S. Open in 1992 and Wimbledon in 1993. Then there was a six-year gap where it didn't happen even once until it occurred here in 1999 when Pete Sampras, Patrick Rafter, Andre Agassi and Yevgeny Kafelnikov all made it through to the semifinals here. Since 1999, it has only happened four times: in 2004 at the Master's Cup; in 2005 at the Australian Open; in 2006 at the French Open and in 2008 at the Masters Series Monte Carlo. If you toss out all the times this has happened in either the world championships or Master's Cups, it has only occurred 8 times (prior to this year's tournament here) in the last 25 years!
The first quarterfinal of the day matched Andy Murray vs. lucky loser Julien Benneteau. They had only met on one previous occasion with Murray winning 7-6 (5), 6-4, 4-6, 6-1 at Wimbledon in 2006 in the Round of 64. Murray dropped the first set en route to a 4-6, 6-3, 6-1 victory to pull into the semifinals. In the first set, both players traded breaks of serve with Benneteau breaking Murray again to take the first set. Julien had a better first serve than did Murray in the opening frame (71% to 51%). Benneteau was also much more aggressive in the first set than he was during the rest of the match. He cited the comfort level of playing on this court as being helpful to him. You might recall that he played in two qualifying matches prior to the main draw (winning one and losing the other thus becoming the "lucky loser" when Juan Martin Del Potro pulled out prior to the start of the tournament citing fatigue). So, he enjoyed a first round bye and had played a total of four matches here before squaring off against Murray. That was plenty of time to get acclimated to the courts here. "I knew I had to be aggressive if I wanted to have a chance (of) winning (this match)," Benneteau remarked. "I lost a few net points on passing shots (but my aggressiveness) led him to make some mistakes (like) double faults (six of Murray's seven double faults in the match came in the first set)," Benneteau recalled. "(Later in the match, I) didn't have the opportunity to go to the net (because) when you play slowly, he plays slowly. When you play fast, he plays fast. So, it's difficult to find the (right) mix between being patient, waiting for the right ball to go to the net or to be (more) aggressive in your (volleys)," Benneteau noted.
The highlight of the match came near the end of the second set when both players engaged in a 53-stroke rally that left both players rather winded. Murray thought that was a key point of the match. "I played a really, really poor first set. I served really badly and then, you know, I was obviously down there and ran all over the court," Murray said. "I think he was very tired after that rally as well. I managed to stay strong after that and I only lost two more games (in the entire match), so obviously, (the long rally) made a big difference (in the outcome)," Murray noted. So, what went though his mind in that long rally? "(Well) you've really got such little time to react between the shots. I realized towards the end of the rally that it was starting to become pretty long. Then your legs start burning but you're not really thinking anything. You're just concentrating on where you need to hit the ball," Murray noted.
Benneteau didn't realize that the rally actually went for 53 shots but agreed that it was a turning point in their match. "The point was incredible. I thought it was a winner on my serve because I hit a pretty good serve wide and strong. Then he (lobbed) the ball very high in the sky and I made a smash after (it) bounced and it was a good one. But after that during the point I had another smash, but I didn't see anything because of the sun. And then it was a long rally. So yes, I think for both of us it was a tough, tough point and very difficult physically," Benneteau thought. "But it was (especially) hard for me because I (exerted) a lot of effort (coming back from being) down 3-2 in the first set, and then coming back to win it. It's very hard to play against him because he's everywhere. He has very good, amazing defense (as well as) passing shots, and (his) return (game) (was excellent). There are no free points (when playing against him)," Benneteau noted. "I was a little bit tired for sure at the end. But it's because of him, because he makes me run everywhere, some drop shots, some deep balls. He's a very good player," Benneteau concluded.
While the second quarterfinal of the day might not have had as much drama as the one immediately preceding it (the Murray -- Benneteau match), it still featured Roger Federer, who is having an especially good year, both on and off the court. He finally broke through at Roland Garros and reclaimed his throne at Wimbledon, setting a new record for career grand slams with 15 (beating the record formerly held by Pete Sampras at 14) and perhaps laying claim as the GOAT (Greatest Of All Time). Needless to say, that is not an argument I will get into here because even the great Rod Laver has gone on public record as saying that such a title is impossible to give any player for a variety of reasons. Perhaps if there is some interest, I will tackle that subject in a future column.
In today's match, Federer was up against the resurgent Lleyton Hewitt, who had undergone hip surgery last August (of 2008) and wasn't even playing during this part of the year. They have had a long and storied history with Federer winning 14 of their previous 21 matches, including the last 12 encounters. The last time Hewitt won against Federer was back in the semifinal round of the 2003 Davis Cup tie between Australia and Switzerland. In that match, Hewitt had to come back from being two sets down to win that rubber 5-7, 2-6, 7-6 (4), 7-5, 6-1. Federer had a 9-3 edge in head-to-head meetings on hard courts whereas Hewitt's only surface advantage was on indoor carpet. Unfortunately for Lleyton, the Western & Southern Financial Group Masters is played on hard courts, so it was looking like an uphill challenge from the very start of the match. But having said that, both players played extremely well despite what might look like Federer's relatively routine win in straight sets, 6-3, 6-4. "He served extremely well, especially, you know, the small chances that I had, the Love 30s and 15-30s, he hit the targets every time," Hewitt lamented. "When he's playing well, that's what he does. It's very hard to get into any sort of rhythm on his service games," Hewitt thought. Was the difference in the match only on serves? Hewitt thought that "I served (well) in patches; I didn't get as many cheap points as I would have needed. Against a guy like Roger, you've got to get a high percentage of first serves in just to take the pressure off him dictating the second serve. He served well throughout the match and didn't give me too many looks," Hewitt noted.
I asked Lleyton what the difference was in Roger's game when he first dominated the series (winning 7 of their first 9 matches) vs. how Roger was playing him now. "I'm not sure; he's obviously got a lot better (in the intervening) years, and obviously a lot more confident as well. You know, he dictates play so well I think. It's very hard to dictate against him," Hewitt thought. "Even Nadal, as good as he is, doesn't always get to play on his terms against Roger, either. So that's probably the biggest difference, I think, in the last six or seven years," Hewitt noted. Roger won 89% of his first serve points and never faced a break point. Federer, in his understated way, thought that was an important component of the match because "once he gets his teeth into your serve, it can get quite tricky," Federer said. I then asked Roger what it was about Lleyton's game that enabled him to win 13 consecutive matches against him. Obviously, luck can only go so far, so I was hoping to draw Federer out to talk about how his game matched up with Hewitt's since they have played so many times. "Well, obviously I'm surprised myself, because he's a top quality player. He's beaten me so many times in the past that I didn't expect myself to all of a sudden go on such a great run against him," Federer said. "But I guess with the power I have in my shots and when I grew stronger, that maybe made a quite a significant difference in our games. And as I was going up, maybe he was coming down just a touch, especially the last few years. But it seems like he's hanging in there," Federer said, which is probably the best anyone can do in getting him to admit that at this point in their careers, he is simply the better player.
Looking ahead to his semifinal encounter with Andy Murray, the question could be reversed in a way as Murray is one of the very few players on tour who can claim an edge in head-to-head meetings (6-2) against Federer, including the last two meetings this year (in Indian Wells where Murray won 6-3, 4-6, 6-1 and Doha, Qatar, 6-7 (6), 6-2, 6-2). "But it's not like he crushed me every single time we played. For this reason, you know, you can see it the way you want: like maybe you should've closed out a few more; or maybe he should have won it more easily if he wouldn't have had a bad start sometimes to matches," Federer related. "But we've always had close matches, and good ones actually against each other. So for this reason I'm excited playing against him. But he doesn't have many weaknesses in his game. I think that's what makes him so tough on all surfaces," Federer said. He was asked if it felt weird to be facing Murray as the # 2-ranked player in the world rather than Nadal and he dismissed that notion rather easily. "Look, I don't even pay that close attention to the rankings, because I always said that No. 1 is sort of what I'm focused on. If you're not No. 1, well then you're a former Grand Slam champion, you know, in my case and Rafa's case and so forth," Federer noted. "So I never looked at Rafa as, for instance, No. 2 in the world, you know. I always saw him as the great champion he is. The same might happen with Murray, because Djokovic already has (won a) slam, for instance. But I've played No. 2s in the world in the past in semifinals as well. At the Masters Cup, for instance, I've played Rafa twice there. It just tends to happen here; (this) draw was already done before he won in Montreal," Federer said.
Has fatherhood changed his priorities when it comes to continuing to play on tour? Apparently, not. "Well, that's up to me to sort of decide how much more I want to do. For the moment, I'm very eager to play much more and much longer. I don't see anything changing because of the twins, you know. But that definitely, you know, has an impact on my life. So far it's a very positive impact and it's not pulling me away from the game, you know. So I'm positive about my tennis future," Federer said. Does this tournament, which Federer admitted tends to be an up-or-down kind of experience for him, create a lot of stress that he does not otherwise experience in a grand slam? The point was that here, he has to play five straight matches (if he wins through to the final) with no days off as compared to every other day in a Slam until the final weekend at the U.S. Open when the semifinals and finals are played on consecutive days. "Well, it's different just because it's like a blur. You go from one day to the next and you always have the same schedule. It's sort of a touch boring sometimes. You know, you wish you had maybe an off day so you can sort of regroup and focus," Federer said. "But it's just like you're jumping from one (match) to the next match. You have to try to take it in stride. So when you're doing really well it's great. If you're not doing well, there can be some tough weeks, you know. This is where I hope I can, you know, take as many wins as possible," Federer said.
Watching him play this week, I think Federer will pull through in three sets tomorrow vs. Andy Murray because of the consistency of his play here and the kind of year he is having. He had a breakthrough win at the French to complete his career grand slam, something few other tennis professionals have managed to do, the last one being Andre Agassi back in 1999. Then, he reclaimed his crown at Wimbledon, simultaneously breaking the record for number of career grand slam wins with that victory. Finally, becoming a father of twin girls this summer. He seems more motivated to play Murray than I've seen him in a very long time. The question about how his game matched up with Murray's seemed to light a little fire in his eyes as great champions always seem to rise to the occasion. Tennis players have uncanny memories, sometimes point-by-point of matches they have played many years ago. Roger knew what his record with Murray was before I even asked him the question. I'm obviously not a sports psychologist, but top players have a mental and physical gear that most of us don't. While most people like a challenge, champions seem to enjoy it even more. They always tend to look at the positives; for instance, when Federer pointed out that though he was behind in their head to head series, it wasn't like Murray overwhelmed him. Their matches have always been close; indeed, of the 22 sets of tennis they have played in, eight of them have been margins in a tiebreaker or else a 7-5 set; only 5 sets have been either a 6-1 or 6-2 score.
Federer loves a challenge and playing Murray is something he always looks forward to as he is a top player. "Playing against a fellow top player is always a thrill. I think we work really hard in the off season so we can either play the top guys or we're deep into a tournament," Federer mentioned. "You know, this is the two things we're sort of looking for. With Andy, you definitely have that type of a matchup. I've played him several occasions now the last few years. It's not his first year on tour anymore either, so he's become much more experienced. He's won, you know, not only just a handful of tournaments now, but over 10 or almost 15 now. He's getting up there in the tournament count, and that makes it more exciting to play a player like him, especially him being on the run like he on right now after winning in Montreal. It's definitely a good matchup," Federer said. And you know that Roger has not forgotten Murray's first win in their series, coming at this event back in 2006 after Roger had just won in Toronto and neither event had a first-round bye as they do now. So, winning both events back to back was next to impossible back then and Federer was not pleased with the way the tournaments were set up, which probably resulted in changes that are now in effect with the byes.
The third quarterfinal of the day featured Novak Djokovic against Gilles Simon. Djokovic had a 2-1 edge in previous head to head meetings with their last encounter coming this year in Dubai, that Novak won 3-6, 7-5, 7-5. The match lasted all of one hour and 28 minutes and it did not appear that Djokovic was seriously threatened at any point in the match as he won 6-4, 7-5. Simon thought that both players were a bit fatigued, but he appeared to suffer a little bit more towards the end as he did not run for all of the drop shots that Novak hit. "I felt that he had some problems breathing on court (and) he was also tired," Simon related. "I wanted to make him run, but every time I tried to (do that) I had to run, too. Finally it was too painful to play these points. I think it's not enough to defeat a player like him. He's too good, too consistent. It's not easy to win in two shots against Novak Djokovic," Simon lamented. Apparently, his knee injury was a big factor in not allowing him to chase down all those shots, rather than simple fatigue. "I am playing with this for three months now. Sometimes it's okay and (other times) not. This week it was harder. Finally I reached the quarterfinal, but it was harder than the other tournaments. I'm not moving as usual," Simon said.
For his part, Djokovic was aware that one of Simon's strategies was to make him run a lot during their match. "I got that feeling from the start. I was quite nervous because I was aware of the fact that he's gonna make me run a lot and I'm gonna have to make the points by myself. I knew that there's gonna be a lot of unforced errors and winners as well, so I just tried to remain the focus all the time, and made the crucial breaks in the first and second set in the end," Djokovic noted. Generally, as the defending finalist here, he is pleased with the way his tournament has unfolded this year. "Well, it's great looking at all three matches. Overall it has been a very solid performance so far for me. I haven't lost a set. All three matches were quite difficult opponents, big servers in the first two rounds, and today a baseline specialist. So I got a little bit of everything, and I think it's a good way to play matches and get into the good shape before semifinals," Djokovic said.
Djokovic also mentioned that "So far I've been feeling quite well this year, so I hope I can repeat the success at least from last year getting to the finals and maybe going a step further. Who knows? I'm gaining confidence by winning matches, and that's the most important thing for me now," Novak related. "To be more on the court and have more self belief. I know I'm physically fit. It's just matter of self belief, if I'm able to do it or not. I've been winning against all those players who are at the top right now, and I know I can do it once again," Djokovic said. So, how does he view a "rematch" of his semifinal encounter with Nadal here last year that he won, 6-1, 7-5? "There are two sides on that. On one side, people are talking about him as a player who hasn't been playing official matches for a while now (due to his right knee tendonitis) and struggling to come back into his old shape," Novak noted. "On the other side, looking at his match last night and his motivation at the moment, he's (playing better) than (he did at) the beginning of this year. He hasn't (had that long of) a break since he started playing professional tennis, so for him it's something new," Djokovic continued. "It's very challenging, and it's not easy to fight against injuries. He's been playing really well last night, so I'm sure he's gonna be very much motivated tonight, and eventually tomorrow if we play together," Djokovic concluded.
The last quarterfinal match featured Rafael Nadal vs. Thomas Berdych with Nadal holding a slim 4-3 edge in career head-to-head meetings. They played once here previously in 2005 in the first round with Berdych winning a close one, 6-7 (4), 6-2, 7-6 (3). But that match had little relevance for this particular encounter. Nadal started off the match by breaking Berdych's serve in the first game and held on for a 6-4, 7-5 straight set win. Nadal had a 71% to 56% edge in first serves and won 85% (35 of 41) of his first serve points in the match. He also maintained a 24-18 edge in winners as well as 11-20 margin in unforced errors (committing 9 fewer errors than did Berdych), who appeared to feel somewhat pressured during their match. I asked Rafael if he was putting a little more spin on his volleys in his match with Berdych as compared to his previous matches here this year and the answer was, somewhat indirectly, yes, on his forehand which he used to accumulate 15 of his 24 winners (62.5%). "I think I had a very good feeling, especially on the forehand. So I went inside more. I was going inside more times. So I think especially in the beginning I played almost perfect match," Nadal noted. "Later Tomas started to serve very, very well, and it was difficult to return (his) serve. With the second serve he (was) going higher too, and he had the position inside the court early. It's difficult to (force) Tomas (out) of this position. I (played) close to the baseline (during this match), so that's what I tried to do," Nadal noted.
Rafael did note that by getting to the semifinals in only his second event since his two-month layoff due to his right knee tendonitis, he had exceeded his expectations for this tournament. But having said that, he wanted to continue to play well and get to the finals, which would be his deepest penetration in this particular event were he to defeat Djokovic in their match tomorrow night. "It's a very good (result) being in the semifinal (especially) after (spending) two months (without playing). (This is only my) second tournament (since the injury and I've only) played two matches like this, against Mathieu last night and Berdych today. So it's (a) very good (result, don't you think?)," Nadal noted. "(Under normal circumstances, my) goal (is to) play a good tournament and try to win (it). But (thus far) being be in semifinals is perfect for me, because I think (this result gives me) more confidence for the US Open. (This is a) very important tournament (and being) in (the) semifinals is (a great result so, regarding his match tomorrow against Djokovic) we will (have to wait and see how far he can go)," Nadal concluded.
What is his biggest challenge in getting back to his pre-injury form on court? "Well, the routines. You know, when you are playing (well) and you (have) confidence, you don't need to think a lot about every point, because (that happens) automatically," Nadal said. "Right now it's more difficult because it's the beginning (after his injury layoff) and you have to think a lot (more). But today I did very well (because) I had a good serve, good forehand. So when I had to play aggressively and when I had to win a point, I (did that). Sometimes when you are coming back off an injury in the beginning you know the point is very important and you make stupid mistakes," Nadal said.
I then asked him what he had to do differently this year to win his semifinal encounter vs. Djokovic which he lost last year here in the same round and Rafael said replied that the circumstances are totally different this year vs. last year. "I think I arrived last year to the semifinals very tired. I did (accomplish) my goal here, (which was to get to the) semifinals (and become the new) No. 1 (ranked player in the world)," Nadal confided. "So, you know, I wasn't pleased about my result (last year in losing to Djokovic), but I won Wimbledon, Roland Garros, Toronto, and (that took a lot out of me). (Perhaps) it was too much (and I think that contributed greatly to my loss because) I was a little bit tired. (Having said that) I (might lose) 6-2, 6-2 (tomorrow) but (my) mentality (is) gonna be (totally) different," Nadal thought.
I usually don't make predictions, but I think that Nadal is going to pull through in three sets tomorrow and set up a clash between himself and Federer, which would be a very entertaining match that everyone here would love to see. But both Murray and Djokovic might pull off what could be considered an upset to set up a rematch of last year's final between the two. I hope not, because I think Federer / Nadal would be a higher quality match than would Murray -- Djokovic, with no offense meant towards either player. This tournament, however, does have a little bit of history or finals being replayed on a fairly regular basis, so you can't rule out another Murray -- Djokovic encounter. In 1993-94, Michael Chang defeated Stefan Edburg here; in 1995-96, Andre Agassi beat Michael Chang and in 1998-99, Pete Sampras squared off against Patrick Rafter with Rafter pulling through on a disputed chair overrule on match point in 1998 and with Sampras beating Rafter in their 1999 rematch here. So, what's going to happen? I don't know. But it will be interesting!


[1] Roger Federer (SUI) d Lleyton Hewitt (AUS) [white shirt] 63 64
[2] Rafael Nadal (ESP) [blue shirt] d Tomas Berdych (CZE) 64 75
[3] Andy Murray (GBR) [black shorts] d [LL] Julien Benneteau (FRA) 46 63 61
[4] Novak Djokovic (SRB) [red shirt] d [9] Giles Simon (FRA) 64 75
Earlier Columns from this Event:
August 20, 2009 Western & Southern Financial Group Masters Coverage: Federer, Murray, Hewitt, Djokovic & Nadal All Advance To Quarterfinals
August 19, 2009 Western & Southern Financial Group Masters Coverage: Roddick Loses A Tough Match
August 18, 2009 Western & Southern Financial Group Masters Coverage: Blake Crashes Out
August 17, 2009 Western & Southern Financial Group Masters Coverage: First Round Action
August 15-16, 2009 Western & Southern Financial Group Women's Open Coverage: Ladies Semifinals and Finals
August 13-14, 2009 Western & Southern Financial Group Women's Open Coverage: Through The Ladies Quarterfinals



Player Profile Index (Men) | Pro Tennis Showcase Archive | Player Profile Index (Women)


SUBSCRIBE TO THE TENNIS SERVER PHOTO FEED
All Tennis Server photography is copyrighted by the photographer and/or the Tennis Server, and all rights are reserved. You may not copy these images without permission. While you are welcome to create hyperlinks to Tennis Server web pages, you may not embed these images into other web pages or blogs without permission. To request permission, please use this contact form. Please be sure to clearly indicate exactly which photograph(s) you are requesting permission to use, as terms and conditions will vary depending on the photographer and the photograph.
---