BNP Paribas Open 2010, Indian Wells, California, USA
March 18, 2010
Editorial by Vince Barr.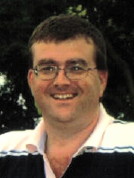 Vince Barr

Jankovic, Stosur, Ljubicic & Nadal All Advance At Indian Wells

Women's quarterfinal action continued today at the BNP Paribas Open with the first match featuring Jelena Jankovic against Alisa Kleybanova of Russia. Jankovic was the higher-ranked player at # 9 while Kleybanova was ranked 27th. Perhaps more importantly, Kleybanova had won two of their previous three encounters for a very slight series edge of 2-1. Jankovic faced Kleybanova in the first round of this year's Fed Cup, where she dropped the first set 4-6 but stepped up her game to win the following two sets, 6-4, 6-0. All of their previous matches were on hard court, so it was shaping up to be an interesting match to see which player would pull through to get to the semifinals. Tracy Austin noted that players know that Kleybanova "is very dangerous, has a huge game, a big serve, serves a lot of aces in her matches and has a lot of power on both the forehand and backhand wing, quite flat." Building on Tracy's comments, Brett Haber of Tennis Channel was surprised to learn that Kleybanova was "tied for second place on the WTA Tour for aces with Venus Williams" and Tracy Austin noted that "she has served 63 (aces) so far this year; Serena Williams is at the top of the list, no surprise there," Austin noted.

In 2008, Jankovic was the runner-up at the U.S. Open, finished as the year-end's top-ranked player, then hit a significant amount of turbulence in her professional as well as personal life. Her mother became ill in 2009 and she took some time off the tour to make sure that she was ok. As far as the on-court results go, Tracy Austin relayed Jelena's own explanation for her less than stellar results in 2009. Jankovic told Austin that "at the end of 2008, she was so motivated to stay # 1 that she even trained harder in the offseason; actually spent time up in the altitude of Mexico with her trainer in November and December. She felt that she bulked up too much, in her legs, so her movement wasn't quite as explosive. We all know that a great ability to get around the court and her defensive ability to track so many balls down were probably her best assets. When she was bulky coming into the 2009 Australian Open, she started having some losses and her confidence faltered," Austin concluded.

Haber added that "she did have two titles last year (one of which I witnessed in Cincinnati at the Western & Southern Financial Group Masters), but failed to get past the Round of 16 in any of the four slams and when you've been # 1 in the world, that's not a good year," Haber said. Jelena had no problems holding her serve to get to 1-all in the first. Austin then opined that so much of Jankovic's struggles really revolved around a lack of confidence and relayed a quote that she heard from Ana Ivanovic that "once you have the confidence, you think you're never going to lose it, once you lose the confidence, you think that you'll never get it back." Confidence was not a problem for Jankovic in this match as she was able to get a break in Kleybanova's service game in the third game of the match and won the first set rather easily, 6-4. That break proved critical as Jankovic actually had a lower first serve percentage in the first set (70% to 83%) and lost 16 points on her serve vs. only 11 for Kleybanova. That just proves how critical being able to break your opponent really is considering that Kleybanova was unsuccessful on all four of her break point opportunities she had on Jankovic's service game.

During the changeover between sets, Chip Brooks, Jankovic's coach, came down on the court and advised her to keep the points longer as she "had not won over 3 points when the rally has gone over 4, 5 or 6 balls. If she's going to hit a winner, she's going to hit a winner; last game, she served big. She's streaky with her serve, maybe two times, she's hit six first serves in a row; you can't get upset, just put the ball in play," Brooks said. Jelena responded that "she hitting such a weird ball; it has a weird bounce that I don't know what to do," Jankovic replied. Brooks responded "that's ok. You're being very successful when you're hitting behind her; when she's running to the open court, she's hitting winners. But the first four or five games, you were mixing it up, going behind her. If you come to the net, finish the point. Finish it! Don't be tentative at the net. Understand? Keep it up, you're doing well," Brooks concluded and he went off the court just prior to time being called by the chair umpire.

Kleybanova broke Jankovic in the second set to go up 4-2 but the advantage did not last. In fact, that was the last game of the match that she was able to win. Jankovic won the next four games (in 17 minutes) to take the match. The onslaught began at an hour and 25 minute-mark when Kleybanova was actually up two "hold points" at 40-15 on her service game. All she had to do was win a point to consolidate her break to go 5-2 and possibly push the match to a third and deciding set. But it never happened. First, Kleybanova dumped a routine volley into the net, to lose one hold point. Second, she double-faulted to get to deuce. Third, she double-faulted again to get ad-out. Finally, she followed that gaffe up by spraying a routine forehand wide into the doubles alley to lose the game and get back on serve. Jankovic pounced on her opportunity. She had a service winner, benefited from a volley error by Kleybanova, hit a beautiful ace down the middle of the T and served a winner that Kleybanova was unable to control for an easy hold. The second set was now tied at 4-all.

Jankovic broke Kleybanova again after she sailed a forehand long to go up 5-4 and the match was basically over. Kleybanova's service game dramatically fell off from the first set (first serve fell to 47% from 83%). Jankovic advances to play Samantha Stosur for a spot in the finals. Stosur defeated Maria Jose Martinez Sanchez, 6-3, 7-6 (7). With that win, Stosur will move into next week's top 10-ranked women's singles players. That is a great accomplishment for the former doubles specialist who achieved the # 1 ranking in women's doubles back in 2006.

The first men's quarterfinal of the day matched Ivan Ljubicic against Juan Monaco. Prior to his match with Monaco, Ljubicic was asked what has been the biggest change he has made to his game that enabled him to climb into the Top 30 from the 70s in terms of his singles ranking. He replied that "at this stage of my career, I'm not going to be a better player by practicing (a long time on the tennis court). It's about physique (and I've been working out really hard); five hours of workouts. I used to be three hours of tennis and two hours of workouts, now I do four hours of fitness and just one hour of tennis (each day)," Ljubicic noted. "You have to make sure that your body is there; that you can run with the young guys and if you need to play a longer point that you're able to do so," Ljubicic concluded. That fitness training certainly paid off because to win his match with Monaco required him to come from behind in a 4-6, 6-2, 6-1 victory that put him into the semifinals against Rafael Nadal.

Ljubicic had played Monaco twice previously with each player winning once to tie their series at 1-1. Both previous matches were played on clay, so those results had no predictive value on their match today on a hard court. With the ten-year difference between the participants (Monaco being the younger player), Ljubicic's claim that his conditioning has paid off for him has some merit. Ivan was able to break the Argentinean seemingly at will in the second and third sets where he broke Monaco twice in each set. Ljubicic lost his serve only once in the match and that occurred in the first set. He did not face a single break point in either the second or third sets.

Monaco's service game was not as strong as Ljubicic's was as he lost 36 points on his serve in 12 service games (average of three per game) as compared to Ivan's losing only 16 points on his serve despite serving one more game for an average of 1.2 per game. With the win, Ljubicic became the first Croat to reach the semifinal round at Indian Wells since Goran Ivanisevic in 1996. Another benefit of winning the match today was that he earned a well-deserved off day in which to celebrate his 31st birthday. He will next play Rafael Nadal in the semifinals.

Rafael Nadal faced Tomas Berdych in the second men's quarterfinal match. He enjoyed a 6-3 edge in head to head meetings over the young Czech, winning the last five matches. Unlike his previous match, Nadal started out with two unforced errors to go down 30-love on Berdych's serve. Both players engaged in a nice 21-shot rally that got the score to deuce before Berdych dumped a volley into the net to give Nadal his first break point opportunity, which he converted on Berdych's forehand error that sailed beyond the baseline.

Nadal got down love-30 on his first service game, then was down a break point at 30-40 but got back to deuce on a well-timed ace, then held to go up 2-0 off an unforced error and a volley winner. Nadal's first serve was a very impressive 85% compared with 56% for Berdych. While Berdych had not double-faulted in the first five games of the match, he was having extreme difficulties winning points on his second serve (only 22% as compared with 50% for Nadal). As if on cue, Berdych's 3rd service game lasted 14 minutes and 30 seconds and included seven deuce points as compared to Nadal's average length of service game at just over four minutes. Berdych won that long service game but was still down a break at 2-3 in the first. Things got a little interesting in the eighth game of the set as Nadal double-faulted and hit a forehand volley long to go down love-30. While Berdych gave away a critical point, he was presented with a golden opportunity to get back on serve by being up two break points at 15-40. Unfortunately, he pushed a volley wide to kill one chance and then hit an inexplicably weak shot into the net to get the game to deuce. Yet another break point opportunity presented itself to Tomas as Nadal pushed a volley long to give him the advantage. Berdych finally broke through on a nice deep volley to Nadal's forehand to get back on serve.

Still, Berdych was only one of four in terms of converting his break point opportunities. While Nadal had that same break point conversion ratio, his service game was more efficient and his first serving percentage was higher than Berdych (74% to 59%). Berdych virtually handed Nadal the set on the strength of three break points in the very next game, allowing Rafael the chance to serve out the first set at 6-4. Nadal won 10 of the last 13 points to take the first set in just under one hour (59 minutes to be exact).

Berdych looked to rebound in the second set and started with a hold, which was a definite improvement over the way he started out the match in the first set. Yet, for Berdych to have a chance, he was going to have to figure out a way to break Nadal when the opportunity presented itself and early in the second, he was only one of four in that department. Breaking Nadal's serve is not an easy thing to do. However, at this level, you're not going to be all that successful if you are getting broken by your opponent at least once per set, not being able to break back with any degree of consistency and committing more unforced errors than your opponent, all of which Berdych was guilty of doing in his match with Nadal.

Nadal got another break of serve at 3-all in the second set. After the first seven games of the second set where Tomas had served three times, he had lost 11 points in his service game vs. only four for Nadal. Berdych went up three break points on Nadal's next service game but still had some difficulty in converting that golden opportunity to get back on serve. Part of the credit for that had to go to Nadal as he managed to save one break point on an incredible backhand winner that landed within a few inches of the doubles alley to save one break point. But Berdych finally broke through to even the second set at 4-all. After holding his own serve to go up 5-4, he was on the verge of pushing the match into three sets if he could find a way to break Nadal again. That did not happen as the match went to a second set tiebreaker.

Tomas jumped up a mini-break in the tiebreaker by converting a nice drop shot volley over the net which Rafael misplayed with an unforced error. Berdych's executed a fantastic cross court volley which Nadal was not able to get to despite a full-out sprint. However, he surrendered his advantage, losing a point on his serve by dropping a ball into the net. At 3-2, Nadal in the breaker, Berdych hit a return volley long to push the score to 3-all and Tomas was definitely on the defensive, trying to find a way to get a break off Nadal's serve as both players switched sides of the court. Tomas made a critical double fault to give the break to Nadal and as you might expect, Rafael did not let this opportunity get away from him as the match came down to his serve.

Nadal converted on his first match point to take the match, 6-4, 7-6 (4). The match went for 2 hours and 11 minutes and he advances to play Ivan Ljubicic on Saturday for a spot in the finals. Berdych just didn't have enough this night and his serve let him down. For the match, Nadal had a +7 on the strength of 26 winners against 19 unforced errors while Berdych had a -5 (25 winners against 30 unforced errors); that's 12 free points Nadal was able to earn to help cushion his path to victory tonight. One key statistical difference between the two players was on points won from their second serves with Nadal enjoying a clear advantage of 58% to Berdych's 44%.




[3] Rafael Nadal (ESP) d [19] Tomas Berdych (CZE) [white cap] 64 76(4)




[20] Ivan Ljubicic (CRO) [white headband] d [21] Juan Monaco (ARG) 46 62 61





Earlier Columns from this Event:

March 17, 2010 BNP Paribas Open: Nadal Advances, Djokovic Upset In the Round of 16 at Indian Wells - Nadal, Isner, Soderling, Tsonga, Roddick, Melzer
March 16, 2010 BNP Paribas Open: Baghdatis Pulls The Upset Of The Tournament - Federer, Baghdatis, Murray, Russell, Roddick, de Bakker, Wozniacki, Petrova
March 15, 2010 BNP Paribas Open: Djokovic Narrowly Avoids A Third Round Upset - Djokovic, Kohlschreiber, Berdych, Verdasco, Kleybanova, Clijsters, Nadal, Ancic
March 14, 2010 BNP Paribas Open: Sharapova Bounced Out Of The BNP Paribas Open - Federer, Hanescu, Sharapova, Zheng, Baghdatis, Clement
March 13, 2010 BNP Paribas Open: Double The Fun
March 12, 2010 BNP Paribas Open: Hit For Haiti in Indian Wells





Player Profile Index (Men) | Pro Tennis Showcase Archive | Player Profile Index (Women)


SUBSCRIBE TO THE TENNIS SERVER PHOTO FEED
All Tennis Server photography is copyrighted by the photographer and/or the Tennis Server, and all rights are reserved. You may not copy these images without permission. While you are welcome to create hyperlinks to Tennis Server web pages, you may not embed these images into other web pages or blogs without permission. To request permission, please use this contact form. Please be sure to clearly indicate exactly which photograph(s) you are requesting permission to use, as terms and conditions will vary depending on the photographer and the photograph.
---