W&SFG Women's Open 2010, Cincinnati (Mason), Ohio, USA
August 14, 2010
Editorial by Vince Barr.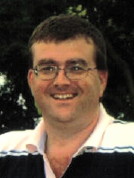 Vince Barr

Sharapova vs. Clijsters in The Cincy Showdown!

The first semifinal of the day between Kim Clijsters and Ana Ivanovic was perhaps one of the shortest on record as Ana was forced to retire due to injury at 1-2 in the first set. With less than four games played in the match, looking at the statistics really would not be all that relevant. Ana told the press that she was "obviously disappointed with the way I finished this event because I felt like I had really good run and it was a good start of the match for both of us," Ivanovic said. Ana's injury occurred on "that one forehand when I went to step around it. I just felt a sudden pain; so much so that I could not put any weight on my foot anymore. I tried using a bit of tape (she took a medical time out to get some treatment before choosing to retire), but I still could not put any weight on it. So there really was no point for me to try to continue to play. I'm going to schedule an appointment with my doctor as soon as possible to make sure that it's nothing serious so I can give myself time to recover," Ivanovic said.

While there was no real warning that an injury like this was going to occur to her, her left foot "was a little bit tight (prior to the match) because I had lots of blisters," Ivanovic noted. "It was getting a little tight along the inside of my left foot but there was no pain or anything like that prior to my injury. Then, all of a sudden on that one shot I felt like something crack a little bit. I was very scared and it was quite painful," Ivanovic lamented. When the two players met at the net, Ana explained to Kim what had happened and Clijsters was very empathetic with her plight. I asked Kim what Ana told her at the net as to how the injury occurred and she replied that "Ana ran around her backhand and hit a forehand. As she pushed off to the inside, she felt something crack. To me, it sounded very similar to what I had happen in Fed Cup on one occasion," Clijsters said. "So I hope that it's not all that bad. But if it is, you know, it's just not a good timing. Obviously, injuries never have good timing but now that she is doing so well, it's just a shame that something like this had to happen," Clijsters said.

Win or lose, Kim would much rather have been able to play her match with Ivanovic aside from never wanting any player to have to deal with injuries. "I was telling my coach today that out there, I really felt like I was really into it. I was moving and running very well and I felt really good out there just striking the ball. My feeling was a lot better then my previous matches here really from the beginning of the match (with Ivanovic)," Clijsters observed. "So I was kind of a little disappointed to not have that rhythm (from being able to play a whole match), whether I would have won or lost. I mean, it's nice to be on court and play a good and fun match like that. I think the tennis we were playing thus far was a pretty high standard. So, yeah, I wish we obviously could have finished the match. But, again, for me personally, it's nice to have started the match off playing better than I have been so far," Clijsters thought.

Kim was asked about her experience when she has had to retire from matches due to injury. "The thing is, you know right away whether something is serious or not. I think that's something that's a part of our job; to know our own bodies. I think you know very well if it's a little strain or something that's gradually been building up. You kind of learn how to deal with it," Clijsters mentioned. "If it's something that happens during a match with your feet or legs; obviously that has a big impact on the way you should be playing. I remember with my ankle in Australia (back in 2006). I also had a hip injury there one time where I played with a tear my hip. It's frustrating. But when something happens like on impact, yeah, it scares you as well as afterwards, too. With my foot, I remember that it took me a while just to be able to move freely to that shot where it actually happened. That's obviously something that you have to get through (psychologically)," Clijsters continued. "And now, you know, I still sometimes think about it in my mind. But you just have to get over that fear and just keep pushing yourself over that limit. Gradually, the fear goes away. Eventually, you learn to live with an injury; how to deal with it (to make it better) and what effect it has on our bodies under different situations that just come up. But it's never easy," Clijsters said. Ana received an MRI on her left ankle and the diagnosis was strained ankle ligaments, rather than a tear or a broken bone, so the injury will probably not keep her out of the U.S. Open, absent some other future setback in her healing. She might not be able to play in New Haven.

Clijsters is 4-3 against Maria Sharapova while she has never played Anastasia Pavlyuchenkova. "I think one of Maria's strengths is obviously how flat, hard and deep she hits her balls. It's hard when she gets on a roll to kind of break that rhythm," Clijsters thought. "She likes to just hit everything as flat and as hard as she can and she's really consistent with that style of play. I think that's something that she showed again yesterday (in her match with Pennetta). It's been awhile since she's had that top form; she might have played that well with Justine at the French Open. I think it's fantastic to see; she's such a great fighter, obviously. She never gives up, and she's serving a lot better," Kim continued. "So, yeah, if I play her, I'm going to have to make her run since movement is still not her best part of the game. Her ground strokes are as accurate as anyone, if she's behind the shot. Aside from movement, I want to be ready to retrieve a lot of the balls and defend well. At the same time, while I'm defending, I just want to take over and try to get back into an advantageous situation," Kim said. "If I play Pavlyuchenkova, it will be a similar kind of thing. I think she's also a girl who hits the ball very clean, and once she's behind the shot, she's very accurate. She hits the ball hard; good serve, too. Obviously Maria has a little bit more experience. I think from the baseline Maria Sharapova is a little bit better. I assume that I'm going to be playing Maria, but in this sport, you can never assume anything too early," Clijsters thought.

So how much would a title here mean to Clijsters, given that she chose to make her comeback to competitive tennis here last year? Or would she rather just play well tomorrow, even if she loses, to help in her preparation for the U.S. Open? "That (playing well even if she loses) to me, is even more important (than winning the title here)," Clijsters said. "I rather play well and win the title than play terrible and win the title. That's what I'm looking for personally. Obviously it's nice to win titles. When you play somebody like Maria or Pavlyuchenkova, I mean, if you play bad, you're not going to win; at least, not often. For me personally, I'm more looking for playing a good match and feeling good within my own game. I think that's something that I'll keep looking for, you know, here and Montreal and until we go to the Open," Clijsters thought.

"I really look forward to going back to the US Open and just being there as a defending champion again," Clijsters said. "I love playing on hard courts; I've always done well in America playing on them. It's something that I enjoy. Whenever I would go from a different surface to hard court, I always felt very comfortable moving and just timing-wise. It just always felt very easy for me to adapt," Kim noted. "But I do look forward to just being at the Open. They asked me when I did the Tennis Channel interview a few minutes ago about whether or not I felt more pressure as the defending champion (at the Open), but I really don't feel that. I guess that is because last year was as big of a surprise to me as everybody else. So I'm really just looking forward to being there, and like I said, just playing good tennis. I know that if I play my best tennis, I can beat anybody. It's just a matter of being consistent and doing it seven matches if you want to win it," Clijsters explained.

Seeing as how Ivanovic had to retire from today's match because of injury, Kim was asked whether or not, in her opinion, there were more injuries in the women's game than there had been even several years ago. "I do think that the level and the intensity of women's tennis has become higher. But if you look at Roger Federer's game, he's a good example of a guy who does everything so smoothly and naturally. He's not someone who tends to break down physically. Granted, there aren't a lot of players who have those easy strokes like he has in his game. It looks very simple," Clijsters noted. Kim then went on to explain that the answer to the injuries question really boils down to a combination of factors: the person involved, their particular injury history and other factors such that you can't just make a blanket statement that would be applicable to everyone.

"I feel like the amount of pressure that I put my body under during matches is very high," Kim noted. "I mean, I practice really hard and I work out really hard. But when I go to play matches I'm sore on the parts of my body where I've been training really hard. In matches, you're always going to push yourself that little extra. So, you put more demands on your body playing that way and injuries are almost inevitable," Kim thought. "It's just more demanding on the body, I think. We hit the ball a lot harder than what we did a few years ago. And just physically, I mean, you don't see a lot girls use a moon ball anymore to try and have time to recover. Everybody will just try, even on the stretch, kind of out of unnatural kind of poses, try to go for winners again," Clijsters observed.

Between the afternoon semifinal and the start of the evening semifinal that featured Maria Sharapova against Anastasia Pavlyuchenkova, Andy Roddick met with the media for his pre-tournament press conference. As many of you know, he was a late withdrawal from the Rogers Cup in Toronto last week. His year has been a bit inconsistent after starting off the year with a tournament win in Brisbane, Australia, then getting to the quarter-finals of the Australian Open. After returning stateside, he reached the finals in San Jose (losing to Verdasco); the quarter-finals in Memphis (losing to Sam Querrey in three tight sets) then had a spectacular two-week spring fling through the finals at Indian Wells (loss to Ljubicic in two tiebreakers) and a tournament title in Key Biscayne, where he defeated Thomas Berdych. After skipping most of the clay court season outside of the French Open, he lost in the second round at Queen's Club and in the fourth round at Wimbledon. He did reach the semifinals at Atlanta but had another second round loss at the Legg Mason Tennis Classic in Washington, D.C. Then he was not able to compete in Toronto and fell out of the Top 10 because he has not had the consistent results this year that he was able to achieve in 2009. So, what's been happening with his game?

Well, apparently, he has had a bit of a medical issue since he found himself fatiguing a little more easily than he has in the past. Roddick's absence in Toronto, as well as his recent lackluster results, were kind of tied together, though he did not explicitly state that as a fact. "I pulled out last week on the advice of doctors. I got some blood work done in Washington, and then again in Texas, and one of them came back positive for, I guess I've been dealing with a mild, mild case of mono for the last couple of months that I was not aware of," Roddick explained. "So they (his doctors) think I'm fine now. They think I'm most of the way if not all the way through it. So I think more than anything else, it's kind of a mental relief as opposed to wondering why my energy was getting depleted so quickly. I didn't know whether it was a physical conditioning issue or something else; so that's that," Roddick noted.

Roddick comes back to Cincinnati with a 25-7 career record here which includes two titles won; in 2003, he defeated Mardy Fish in three tough sets and in 2006, he beat Juan Carlos Ferrero. He also lost to Roger Federer in 2005's championship match here, so he's had a fairly consistent period of success over time. "I love playing here. I always enjoy coming back. You know, with the facility improvements, it's a little bit different now. I'm still trying to figure out my way around here and am taking the wrong turns in the hallways and towards the locker room. Obviously it looks great; I think that they have done a really great job," Roddick said. "I'm happy about that for two reasons: the first one is a bit selfish, we players enjoy the spoils of it being treated well and second, the tournament has shown a huge commitment to keep this event here long after I'm done playing, which is probably the biggest issue," Roddick opined.

But specifically, what was it about this event, this city which might have allowed him to play some of his best tennis over the years? Lots of tennis professionals play here each year, but not many have the kind of success that he has enjoyed. "I think there's probably a convergence of reasons. It's probably my favorite surface. I normally enjoy pretty hot conditions. Well, I guess that no one really enjoys them but I don't hate them as much as some of the other players," Roddick laughed. "I've always gotten great support here, especially in 2006 when I was in a similar situation. I think I was 12 in the world, and as I recall, people were trying to retire me at that point as well. The crowd really got behind me that year and I was able to go through and get a win, which was desperately needed at that stage of my career. From there, I made the final of the Open again. So, a lot of that was the support I got here. I feel comfortable here. I have family close by here. You know, it's just a place that I enjoy coming to," Roddick opined.

Andy is a huge Nebraska Cornhuskers college football fan, so I asked him how he felt about that school's recent decision to join the Big 10 conference. "I'm excited about them moving to the Big 10. I feel like they just kind of fit with everything," Roddick thought. "Ohio State is tough; but so are Oklahoma and Texas. So it's kind of a case of pick your poison. But I was happy to see it. I felt like once they (The Big 12 conference) separated into North and South (divisions) and we (Nebraska) lost the rivalries with Oklahoma and Texas, where previously we played them each year, the Nebraska program lost a little bit of something. So I'm excited. There are so many great programs in the Big 10. Obviously you said Ohio State and Michigan and Penn State. I would be remiss if I neglected to mention the Indiana Hoosiers since my trainer, Doug Spreen went there and would be upset with me if I didn't mention them," Roddick explained.

Andy then went into some detail about dealing with his slight case of mono and how it affected his match preparation, though he was careful not to use his illness as an excuse for his lackluster play in recent tournaments. "I'm through the worst of it, which is good. I think if anything, I'm just glad that we found out that something was wrong (so that we could go about fixing it)," Roddick said. "It was weird not knowing what was going on. There were some days where it was good and some days where it was real bad. So it was like you would have those two or three good days, and it was like, okay, you're just being kind of a wimp. So it's nice to just have a little bit of clarity moving forward. It's not something that's gonna affect me, you know, anything super serious. So it was good. It was good to kind of at least figure it out," Roddick thought. "Normally, I enjoy training; running all day and doing that kind of stuff. But over the summer, I opted out of probably four or five workouts which I had never done before. So that wasn't fun. I was beginning to wonder if the problem was me. Was I out of shape? What was going on? Why did I have this lethargic feeling?" Roddick noted.

While the media makes a big deal of Andy falling out of the Top 10-ranked players in the world, it is not something that he dwells on. The consequence of that slight drop-off in his ranking means that he will have to play a first-round match rather than have his traditional bye. "That's fine (about having to play a first-round match). I've done it before. I only started getting the byes a couple years ago anyway. I think people put a lot more stock in it than I do. I really haven't paid much attention to my ranking since losing in Washington, D.C. But word has gotten back to me that others are talking a lot about it. Sam and Mardy have told me how much they've been asked about my ranking," Roddick said. I pointed out that one potential benefit of not getting a bye was being able to play more matches, assuming that he won them, of course. "You can view that either way. I can't predict circumstances. You know, sometimes it works; sometimes it doesn't. But it doesn't bother me that much. I know that when I'm playing well, and I'm fit, I'm one of the best players in the world. I've proven that as recently as April and don't feel the need to prove that on a week to week basis. Look at my career. I've been proving that for the last ten years. So, I'm probably less concerned about my ranking than everybody else is," Roddick opined.

The night semifinal match between Sharapova and Pavlyuchenkova went the distance and was quite thrilling to see. Maria won 6-4, 3-6, 6-2. There was a little bit of drama caused by the simple fact that Pavlyuchenkova admired Sharapova when she was growing up. Pavlyuchenkova just turned 19 years old while Maria is just four years older. There was a bit of a learning curve for both players since they had never faced each other before tonight. Both players held their serves through 4-all in the first until Maria broke her to go up 5-4 en route to winning the first set, 6-4. Despite being broken in the first set, Pavlyuchenkova served exceptionally well with a first serve of 70% in the first set. She won half of her second serve points and 79% of her first serve points. Her return game was probably a weakness in the first and third sets and she attempted to compensate by standing very deep behind the baseline when Maria was serving. When I say she was standing deep, I'm talking about at least a distance of 10 feet or perhaps more. Put it this way, she was very close to where the linesmen typically stand on court. In the first set, she won only 4 points off Maria's first serve (4 of 17 for 24%) and just 5 points on Maria's second serve (5 of 14 for 36%). Additionally, she was not able to win any of her four break point opportunities in the first set.

"In the first set, it was a bit tough (to return Maria's serve) because she was taking a lot of the time on her serve. I was losing some of my focus a little bit just before I tried hitting the return," Pavlyuchenkova explained. "So, because of her very high toss and that fact that she took so much time, it made my return game a little more difficult. Besides that, her serve had a big kick to it and it was going deep, so it was tough to come in and be aggressive on my returns," Pavlyuchenkova noted. Part of her difficulty facing Maria had to do with the simple fact that "I really didn't really know what to expect from her. She played very aggressively from the first point on and played really well today," Pavlyuchenkova thought. Maria was impressed with her game. "I think she plays really good tennis. She has a big first serve and pretty big ground strokes. She also likes to change direction a lot. But overall, I think you can see why she's beaten some really good players," Sharapova said.

The second set had several changes of momentum as well as an electrical power failure in the stadium that knocked out the lights for about 25 minutes or so. This was caused by some thunderstorms in the area that overloaded the main circuitry. After switching to backup generators, the match was able to resume without incident. However, the break in play might have come at a bad time in the match as Maria had just broken Pavlyuchenkova's serve to go up a set and a break. Sharapova was heading towards a fairly quick match which could have been an important consideration since she has to play Clijsters for the championship at 3 pm tomorrow. But that was not to be. When play resumed in the second, Maria promptly lost her next three service games. She got one of them back, but still lost the set 3-6.

So, did the break adversely affect her or was it just coincidental that her level of play dropped down a bit in the second after the lighting failure? "I think it kind of changed many things. It wasn't that I did anything differently on my serve. But I do think that perhaps I stepped back a little bit and let her play rather than continuing to play as aggressively as I had been doing up to that point in the match. So, I kind of stopped doing the things that I had been which resulted in me getting the early lead. Also, I made her hit some by giving her the opportunity to step in and hit some shots. She did what she does best and did what worked for her to get her in the semis. So, I think I really gave her the chance to come back into the match," Sharapova explained. Maria did not win nearly the same amount of points on her first serve as she has been doing thus far in the tournament. In the second set, she won only 44% of her first serve points in play (7 of 16) and she wasn't much better on second serve points won, either, with a performance of 54% (7 of 13). Obviously, getting broken three times in one set makes it nearly impossible to win, so after that occurred, we were nearly guaranteed to go the distance.

Between the second and third sets, Maria called her coach, Michael Joyce, to the court for a brief discussion. Actually, he was doing all the talking and she was just listening to his advice. So, what did he tell her? "He just told me to step in a little bit more and be aggressive on my returns. I was giving her a lot of time. And, because she was standing so far back, I gave her even more time than I should have. Also, he told me that I really wasn't utilizing my own strengths," Sharapova commented. In the third set, she locked down her first serve with an impressive 80% and won all but two of her first serve points in play (15 of 17 for 88% which was the highest of the match). She did not face a break point in the third and broke Anastasia twice to earn her first match-up with Kim Clijsters in over three years.

Maria has won the last three head-to-head encounters with Kim after losing the first four matches that they had played. Their last encounter was back in the semifinals of the 2007 Australian Open. "I'm excited. It's been a while since we played, and both of us have been through different things in our lives. She's been back for a year now and I've been back for a year and a half, and we still haven't played against each other. I'm excited to play her again," Sharapova exclaimed. "When I first played her, I was quite young. At that point, it was a learning experience. You know, it was wonderful to be able to play against someone like her. You learn a lot of things from someone that has a lot of experience and knows what to do in different situations and the way she plays," Sharapova explained. "I think I learned from those experiences and from her game. When you play someone a few times, you look for things you want to change, especially when you lose four times in a row. But like I said, it's different because we haven't played in a while. So it's tough to look back at those matches and draw anything meaningful from them. I mean, she's a great player. She gets a lot of balls back. She is also a great mover around the court. It's always challenging when we play against each other," Sharapova concluded.



Earlier Coverage from this Event:

August 13, 2010 W&SFG Women's Open: Sharapova, Clijsters, Ivanovic Rising
August 12, 2010 W&SFG Women's Open: The Sharapova Express
August 11, 2010 W&SFG Women's Open: It's not the heat, it's the humidity
August 10, 2010 W&SFG Women's Open: The Cincinnati Sauna
August 9, 2010 W&SFG Women's Open: Media Roundtable and Day 1 Matches
August 8, 2010 W&SFG Women's Open: W&SFG Women's Open Cincinnati 2010 Preview





Player Profile Index (Men) | Pro Tennis Showcase Archive | Player Profile Index (Women)


SUBSCRIBE TO THE TENNIS SERVER PHOTO FEED
All Tennis Server photography is copyrighted by the photographer and/or the Tennis Server, and all rights are reserved. You may not copy these images without permission. While you are welcome to create hyperlinks to Tennis Server web pages, you may not embed these images into other web pages or blogs without permission. To request permission, please use this contact form. Please be sure to clearly indicate exactly which photograph(s) you are requesting permission to use, as terms and conditions will vary depending on the photographer and the photograph.
---