BNP Paribas Open 2012, Indian Wells, CA, USA
March 14, 2012
Editorial by Vince Barr.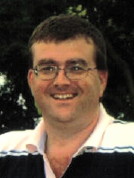 Vince Barr

The Belarussian Express Rolls On, Nadal Beats Granollers & Federer Prevails Against Milos Raonic

Victoria Azarenka started her Round of 16 encounter with 15th-ranked Julia Goerges of Germany Tuesday at the BNP Paribas Open. Throughout her career, "Vika" has been somewhat of a "streaky" player; the best chance her fellow pros have of upsetting her is if they encounter her in an early round. For example, in 2011, Vika lost in the Round of 16 or earlier seven times in 20 tournaments. Keep in mind that some of the lower-tier events that she enters have only 32-player draws. So, depending on the tournament involved, a Round of 16 loss might mean that you've only won one match. Last year, she also had to withdraw from four tournaments due to injury or illness. Those events were at Indian Wells where she retired in her match with Wozniacki after being down 0-3 in the quarterfinals; Stuttgardt where she lost her first round match to Goerges after dropping the first set, 4-6; Rome, in a loss to Sharapova and Marion Bartoli in Eastbourne after falling behind 2-6, 0-2 in her quarterfinal match there. To some extent, her match fitness has been compared with Novak Djokovic in years past, who wrestled with his physical conditioning at times. He has obviously corrected those problems and it appears that Vika has followed suit. Granted, there is very little you can find fault with in her game given the kind of start she has gotten off to this year with wins in Sydney, at the Australian Open and in Doha. Combined with her 2-0 start in this event, you have a 19-0 start to the year.

In the first set, she recorded a 71% first serve percentage which is a little off compared to the 80% figures she normally shows on court. However, she also had 4 double faults (compared to none for Goerges). What really helped her, in my opinion, was the fact that she was able to break Goerges' serve three times in the first set alone. She had a -2 plus / minus in the set with only 6 winners against 8 unforced errors but Goerges was substantially worse with a -6 plus / minus on six winners against 12 unforced errors. Lindsey Davenport thought that Goerges "had just a few too many errors and early in the rallies wasn't building the points and became a little bit impatient." The first set took a total of 35 minutes, but Vika was just getting warmed up as she went on to steamroll Goerges 6-1 in the second set, despite getting broken at love to start the second stanza.

The second set turned on Vika's improved first serve (77%) to only 38% from Georges and Georges had three double faults in the second set. More important was the fact that Vika broke Georges three times in the second set which accounted for the relatively easy 6-1 victory. Davenport also noted that Vika has "just taken the # 1-ranking and just run with it. She might have a little difficulty being # 1 week in and week out but it hasn't shown in her final results (with the streak that she has been on)," Davenport said. Brett Haber joined in by noting that "there are so many added pressures, commitments and demands on the time for top-ranked players, from the media, sponsors and friends, that you just can't imagine until you see someone have to deal with it," Haber noted. Vika advances to face Agnieszka Radwanska for the fourth time this year already.

While the men's doubles match between the tandem of John Isner and Sam Querrey (collectively referred to as "Quizner" when they play as a team) was not televised, Cari Champion of The Tennis Channel caught up with both players after their match. She asked them what it felt like to be playing together again since Sam had to leave the tour for a few months last year to recover from right elbow surgery. Sam explained that "You know, it's been fun (since) we really haven't been able to play together since the French Open (last year), so this is our first time back on the court together in about eight months or so. Hopefully, we can just keep it going," Querrey said. Cari then asked John why there were so many top singles players (7 out of the Top 10; Djokovic, Nadal, Jo Wilfried Tsonga, Andy Murray, David Ferrer, Tomas Berdych, Mardy Fish) also playing doubles here. Isner said that "I think that if guys don't do so well in singles, they at least want to try and do well in doubles. They don't want to get to Miami so early. This tournament (the BNP Paribas) is a 10-day event, so that's why you see a lot of the Top 10 players playing, Rafa's in this event, Tsonga; me and Sam are playing. I think everyone wants to stay here as long as possible because it's really nice," Isner explained.

Next up on center court was 2nd-ranked Maria Sharapova squaring off against 22nd-ranked Roberta Vinci. While this is an obvious exaggeration, it seemed as though the match build-up went longer than the actual match itself. Maria had absolutely no problem in dispatching her overmatched opponent, 6-3, 6-1. Maria was broken in the first game of the match but Lindsey Davenport dismissed that as merely an adjustment period because "You don't see a lot of players playing the way she (Vinci) does. She uses a one-handed backhand, which very few players in the Top 100 do, aside from Schiavone. Roberta also plays with a low slice," Lindsey noted. She later added that Vinci mixes up her shots really well, "which means that you have to be really good with your footwork in order to be successful against that type of player," Davenport opined. Maria figured it out with her first opportunity to break back and level the match at 1-all. Still, Maria had a little problem with her serve as she was broken again (which made it four straight service games in which she was broken) to go down 1-2, but she was really never in any danger of being upset. Lindsey noted that "Maria doesn't let a service break (against her) affect her return game," and true to form, she broke back to even the match at 2-all. From that point, it was all downhill for Vinci as she was able to win only two more games all day long.

Rafael Nadal next took to center court to face off against fellow countryman Marcel Granollers. Unbelievably, this is the first time that those two players have faced off against each other in a tour (or ITF, for that matter) level event. Granollers is currently ranked 26th and turned pro just two years later than Rafa did (in 2003 whereas Nadal hit the pro circuit in 2001). I would have thought that they would have played sometime on a clay court event prior to this year, but they didn't. I guess when you think about it, Nadal really does not play a lot of clay court events which is probably a surprise to most people. Yes, he'll play Monte Carlo, Madrid and Rome as well as the French Open but that is about it. So, this was to be their first meeting. Ashley Fisher, one of several Tennis Channel commentators at the BNP Paribas this week, thought that Marcel "has to play to his strengths. He has an excellent return of serve, which is one of the reasons why he has gotten to sixth in the world in doubles," Fisher noted. "So, he needs to attack Nadal's second serve and also, if Nadal does hang some returns short, like we've seen him do off his second serve, then Granollers needs to step in, take that backhand early and apply court pressure at the net and look to finish points early. He doesn't want to get into long rallies with Nadal," Fisher concluded.

Gimelstob said "that lefty serve of Nadal into the backhand of Granollers will be an interesting pattern to watch in this match since one of Granollers' strengths is his backhand return, taking the backhand early. It will be a good test for Nadal trying to use his lefty's serve to a righty's forehand," Justin noted. Fisher then said that "Although we did see Nadal mix up his serve a little bit the other day (against Leonardo Mayer), there was a pattern in how he did it," Fisher observed. "Once he got leads in games and was comfortable, then he'd go toward the forehand, his least favorite serve. So if Granollers has been doing his homework, he should have recognized that," Fisher opined. Down 15-30 to start the match on his serve, Nadal blasted a serve out wide that Granollers stretched in vain to reach and ended up hitting into the net for a service winner. Justin noted "that was a perfect serve out wide to get him out of trouble; it's his "go to serve" in down situations," Gimelstob said. Fisher then added that "the key is getting it short in the box, it was only 93 miles an hour. Because it's short and then the slice takes over, it gets away from Granollers," Fisher observed. At 40-30 serving into the ad court, Rafa served to Granollers' backhand and pulled it out wide which Marcel deftly retrieved, then came into the net only to have Rafa hit a backhand passing shot down the line for the game winner. Still, Fisher noted, Marcel was correct to come into the net because "that's the sort of point Granollers needs to play, attacking with his service returns and then pouncing on the short response. Nadal (just) came up with an excellent pass," Fisher thought. Justin added that "Granollers is also going to have to serve well, get some free points. His favorite serve on that deuce side is the wide one and he will hold Nadal accountable to the quality of his returns, especially if Nadal stands pretty far back (behind the baseline)," Gimelstob opined.

All strategy and tactics aside, Marcel appeared to just be a little overmatched playing against Nadal. It just goes to show you that all the best coaching and preparation for a match is of little value if you can't execute your shots and prevent your opponent from doing the same. That's not to diminish anything in Granollers' game. It merely points out that against a superior opponent, you have to play nearly flawless tennis and hope that your opponent has a bad day; neither of which happened in this particular match. Nadal won in convincing fashion, 6-1, 6-4. Rafa had no problems dictating play as well as executing his own shots and breaking Marcel virtually at will (twice in the first set and once in the second). Fisher made a concise summary of this match by saying that "Everything we suggested that he (Granollers) had to do well (in order to have a chance at the upset), has gone in the opposite direction. He has struggled serving, returning and, as you'd expect, he has been struggling to win long rallies. We knew that would happen," Fisher concluded. It was a match that everything that could go Nadal's way, went that way and Marcel really didn't have much in the way to offer in terms of resistance. "He didn't have any firepower or weapons to pose a threat to Nadal," Fisher explained.

The statistics bear that out. In the first set, Granollers was only able to record a 33% first serve percentage and showed particular vulnerability in his second serve points won, managing to win only 4 of 12 in that area (33%) and just 10 of 24 for the match (42%). Granollers was broken twice in the first set and once in the second whereas Nadal was not broken at all in the entire match. While neither player had a particularly good day in terms of the first return games (Marcel was at 21% on 7 of 34 points whereas Rafa went 24% on 6 of 25 points), Granollers' game completely fell apart in the second return game. Granollers went 6 for 19 (32%) in his second returns vs. Nadal's 58% (14 for 24). Rafa will next face Alexandr Dolgopolov in the Round of 16, who defeated Marcos Baghdatis, 6-4, 5-7, 6-4.

The nightcap began with Roger Federer facing off against Milos Raonic. This was another one of those first time encounters, though Raonic is relatively new to the tour, having just turned pro in 2008. Both players held serve through the first four games of the match and Raonic had some nice serves, including a 140-mph ace right down the T which Federer could not reach. It was the first of several high velocity serves from the young Canadian. Federer was not bothered by the ace and merely walked to the other side of the court, which is a lesson for anyone who plays tennis: while individual points are important, don't put so much emphasis on them that they distract you from what you do best. In many cases, patience is necessary throughout the course of a match to seize upon your opponent's vulnerabilities later on. For instance, I'm sure Federer noticed the blue tape on Raonic's left knee. Since Milos is a big guy (6'5") one tactic Federer is likely to use is to make him run as much as possible. Big servers are going to get their aces, even against the top players in the world. Milos also showed flashes of a deft touch at the net off a backhand volley to go up 40-30 on his serve at 2-3 in the first. He then leveled the match at 3-all a couple of points later. Roger is (apparently) still dealing with some of the effects of the stomach virus that has been going on around the tennis complex. The previous occupants of the house he is renting this week had the flu. Some of his family members have caught it as well; but he has managed to avoid the worst of it from what we have been told.

Not surprisingly with the level of tennis both players put on display, the first set went to a tiebreaker. While it was still on serve, Raonic uncorked a 142-mph first serve up the T for a service winner to make the score 2-1. Not to be outdone, Federer retaliated with a service winner of his own to level things at 2-2. It was that kind of breaker where the difference was going to be infinitesimally small. We did not have long to wait as Federer "blinked" first at 3-4. Milos hit a forehand deep into the deuce court while Roger was standing in the ad court. Federer had to sprint over there to retrieve the ball but he hit a little too hard (and long) to go down 3-5. Roger then won his next serve point to go to 4-5 but Raonic converted both serves to take the breaker, along with the first set, 7-5. After Raonic came into the net on a first serve, Gimelstob proved some in-depth analysis as to why he thinks Milos will eventually win some tournaments. On one point, Federer left the ball short, which prompted Milos to come in. He subsequently hit a cross court winner, which prompted Gimelstob to say that "(Raonic has) a high tennis I.Q. (It is unusual) for a young kid to be able to recalibrate and organize information (during a match). (He) realized that (he had to) change the pace (of the ball) at that position. (His ability to) come into the net while mixing in serve and volley, (knowing that) Federer will try to block it back, is (one reason) why he (Raonic) will be a champion (one day)," Gimelstob opined. Federer made only four unforced errors and still lost the set.

In Federer's defense, Gimelstob noted that "I'm just going to tell you this right now, Federer is not (playing) at 100%," Justin said. "Roger would never acknowledge it because he would never want to make excuses. He's been stricken with the (stomach) virus (that's been going around the complex); he's got two young kids at his house, the whole house has it. He's been lethargic; he threw up after his first set the other day against Kudla. He's been really struggling and you need all your reflexes and all your energy when you're playing against a young talent like this. I mean, it's just milliseconds of reflexes (that we're talking about), picking up the ball; your senses are a little but dulled, you're a little bit slower to the ball; just small margins make all the difference. No excuses for Federer (because) Raonic is playing great. But it deserves to be acknowledged (that Federer is not operating at full strength)," Gimelstob concluded. Both players had decent first serve percentages in the first set with Roger having a slight edge in that particular category, 68% to 62%. But the big story of that set was the fact that Raonic only lost one point on his first serve (22 of 23 for 96%) while Roger only lost four points on his first serve (21 for 25 for 84%).

Conversely, neither player did well in their return game, especially first returns, where Roger was only able to win ONE of 23 points (4%). I can't ever recall a performance that bad in the 10 years or so I've been watching him play. That's not to say he hasn't had other bad days which escaped my notice, but it could be indicative of his general state of health at the moment. I've had the stomach flu before and it is as nasty bug to shake. Generally, I don't even try to get out of bed, let alone engage in some strenuous physical activity like trying to play some tennis. I also never stray very far from the bathroom and I'll just leave it at that. So, credit goes to Federer for even trying to compete with those restrictions.

Federer took his first break point opportunity to open the second set with a lovely forehand winner down the line to go up 1-0. The adage that "reports of my demise have been greatly exaggerated" comes to mind here as it would apply to a less than 100% healthy Roger Federer. He solidified the break with a hold in his first service game of the second set to go up, 2-0. After Milos held to go down 1-2 in the second, Roger imposed his will and ran off four straight games including two more breaks of Raonic's serve to take the second set 6-2. Both players recorded +2 in plus / minus for the set with 10 winners and 8 unforced errors for each player. The difference seemed to be a lower first serve percentage in the second for Raonic (62% in the first, 52% in the second) along with a slightly worse performance at the net, winning just two of eight points in the second set. Raonic was also broken once in three opportunities whereas he did not face a break point against his serve in the first set. At this level, that's all the opening a champion like Roger Federer needs and he aggressively went for it.

In the third set, both players held serve until the 7th game of the set when Roger broke Raonic to go up 4-3. In that particular game, Raonic didn't play bad; I just think Roger went more on the attack. Case in point, at 30-all, Roger came in off a weak volley during a 16 stroke rally and Federer set up his winner in brilliant fashion. Roger hit a deep, cross court forehand which caused Milos to stretch and return the ball rather weakly. In fact, it landed in the ad court about a foot to the left of the T. Roger then blasted a forehand winner to the deuce court that Raonic could not reach. That made it 30-40 for Federer, giving him his 4th break point opportunity of the set. On the very next point, Roger blocked a 136 mph service return that just got over the net. This forced Raonic to come in and then Federer beat him with a backhand winner into the deuce court to go up 4-3. That was a virtual match point since both players held serve the rest of the match. Roger advanced in 2 hours and 7 minutes in a 6-7 (4), 6-2, 6-4 victory over Raonic; he will next Thomaz Bellucci. Bellucci advanced in a walkover through the withdrawal of Nikolai Davydenko, who was another unfortunate victim of the stomach virus going around the locker room.





Earlier Columns from this Event:

March 13, 2012 BNP Paribas Open: Roddick Rolls Out, Caro Defeats Doubles Partner Arvidsson, & Harrison Dispatches Garcia-Lopez
March 12, 2012 BNP Paribas Open: McHale Overcomes Kvitova, Federer Fries Kudla While Radwanska Outlasts Pennetta
March 11, 2012 BNP Paribas Open: Lopez Massacres Murray, Harrison Trumps Troicki & Djokovic Dominates
March 10, 2012 BNP Paribas Open: BNP Paribas Open Men's First Round and Women's Second Round
March 9, 2012 BNP Paribas Open: BNP Paribas Open Men's Singles Preview
March 8, 2012 BNP Paribas Open: BNP Paribas Open Kicks Off In Indian Wells





Player Profile Index (Men) | Pro Tennis Showcase Archive | Player Profile Index (Women)


SUBSCRIBE TO THE TENNIS SERVER PHOTO FEED
All Tennis Server photography is copyrighted by the photographer and/or the Tennis Server, and all rights are reserved. You may not copy these images without permission. While you are welcome to create hyperlinks to Tennis Server web pages, you may not embed these images into other web pages or blogs without permission. To request permission, please use this contact form. Please be sure to clearly indicate exactly which photograph(s) you are requesting permission to use, as terms and conditions will vary depending on the photographer and the photograph.
---