2009 Western & Southern Financial Group Masters
Cincinnati, Ohio, USA - August 22, 2009
Editorial by Vince Barr.

Photography by Pablo Sanfrancisco.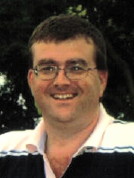 Vince Barr
Federer & Djokovic Set For Cincinnati Finals

What a match! For once in my life, I'm nearly speechless after watching Roger Federer beat Andy Murray in the first semifinal match of the day at the 2009 Western & Southern Financial Group Masters. There were so many interesting aspects to the matchup that it is difficult to focus on only one or two facets of it. Let's start with the fact that Andy Murray is one of the very, very few touring tennis professionals to have an edge in total head-to-head meetings with the Swiss maestro. Can you think of the others? They will be revealed later in this report, so think about it and don't cheat!

Coming into this match, Murray held a 6-2 margin over Federer in their previous eight meetings. Federer's last win (prior to today) against Andy was a very big one: the 2008 U.S. Open Final, where he beat him 6-2, 7-5, 6-2. Murray had won the last 4 matches between both players at the following events: in 2008 at Madrid on hard courts (semifinal loss 6-3, 3-6, 5-7); at the Master's Cup in China last year (round robin 6-4, 6-7 (3), 5-7); in 2009 at Doha, Qatar (semifinal loss 7-6 (6), 2-6, 2-6) and this year's Masters Series 1000 at Indian Wells (semifinal loss 3-6, 6-4, 1-6).

So, what was the difference today in his win against Murray? Did he do anything different in this match other than perhaps playing better than he has recently against him? "In the last few times I played against him I (usually) won the first set (but) ended up losing the second set and then (I couldn't) find my way back into the match in the third," Roger noted. "So that's kind of how he sort of ran away with (the series against me). To me, it was obviously important this time (that) the same (thing) didn't happen again. You know, I stayed aggressive. I was always looking to make the plays, and in the end, I think (that) I deserved to win just because I wasn't scared to go after my shots, you know. And I think I served well today. It was just a very good performance overall," Federer thought.

While he was glad to finish the match in straight sets, had he lost the second set tiebreaker, he didn't think that he would have been at a disadvantage during the match because "I felt I was in the match, I was feeling well, I was striking the ball well," Roger noted. It was quite interesting to listen to him describe the differences in his thinking between the matches he had lost to Murray as compared with his "self talk" in today's match. "(Before, I) really felt like, this is gonna get really hard in the third set. I kind of felt it coming that I was not gonna win (those) matches. Today was (totally) different. Even if I were to lose that second set (in the tiebreaker), I would have been in the match with a good mindset," Federer explained. "You know, I was feeling well. Today was just much easier, and I played a really good match," Federer noted.

Roger was never broken during the match with Murray today but he was able to break Andy twice in the first set and then again in the second set tiebreaker that ultimately decided the match as Federer prevailed, 6-2, 7-6 (8). Murray lost the match in the tiebreaker as he double-faulted at 8-9 (match point) and Federer was asked if he had ever done that. Using some light humor, he noted that, unfortunately, it had happened to him as recently as last week in his quarterfinal encounter with Jo-Wilfried Tsonga in Montreal. "That's not something you really want to do, but sometimes that happens," Roger said. "Maybe you're trying to spin the ball too much or (the reason you double fault at match point is because of the) pressure. "Sometimes, double faults just happen. You hope they don't happen on match points, but (occasionally) they do; very rarely (do they happen) between two top guys (because) we're too consistent," Federer continued.

It was also quite revealing to hear Federer explain that "For me, it's about playing well and trying to win the tournament. I'm playing the tournament, not the player, you know. So I'm not gonna change my tune now by saying (that) this (win against Murray) is gonna (make) me (the prohibitive) favorite for the US Open and now Andy is not gonna beat me next time," Federer said. "That's not true. He's a wonderful player, and he's had an incredible streak on hard courts. He's just been very consistent, and it takes a great performance to beat him these days," Roger noted. He is not looking past his next opponent let alone thinking ahead to defending his U.S. Open title in a few weeks. "I have to focus on what's to come, and this is the final tomorrow. The tournament is not won yet, even though I beat the second best player in the world right now (Murray, who is ranked a career-high # 2 as of the August 17th rankings). We'll see how it goes," Federer said.

Looking back at his Western & Southern Financial Group performance thus far through his first four matches, "I definitely think Ferrer and Hewitt, who are both baseliners, gave me (a) better rhythm for the semifinals today, for instance, whereas maybe last week (in Montreal) I wouldn't have been so consistent off the baseline yet because I came through different type of players," Federer thought. "You know, Tsonga, who's mixing it up a lot, doesn't give you that much rhythm," Federer said. Roger was amused that the fact that he was down 2-6 in career head-to-head meetings with Murray somehow affected his approach to the match or his on-court critical thinking skills. "(It) doesn't matter to me (whether he is ahead or behind in career head-to-head matches against his current opponent). I'm past that point (where I care), you know," Federer said. "People and media like it hype it up that you get (some sort of) mental edge (if a given player has won more than you in previous meetings)," Federer laughed. "I don't read into that stuff. For me it's important that my game is on. I know when it's on; I can beat any player in the world on any given day. (While) it's better to have winning streaks, if you don't, you kind of forget about those and (then) regroup and come up with a better game plan next time," Federer concluded.

I then asked Roger which player (Nadal or Djokovic) presented more problems for him after he had expressed his preference for playing Nadal, only because he was glad to see him return from his injury. Roger said that looking at those two players was like comparing apples with oranges. "It's just a completely different matchup, you know. (Who I play in the finals) has nothing to do with the quality (of my opponent)," Roger explained. "Both are quality players (and) have incredible footwork, solid shots (on both the) forehand and backhand (side). That's why they're up there in the rankings," Federer said. "Sure, Rafa has caused (me) more problems in the past, but (much of that difficulty was due to the fact that) I played him about, I don't know, 12 to 13 times on clay (actually 11 as of August 22nd, 2009) which didn't help in my (career) head to head (match-ups with him)," Federer explained. If you threw out Federer's matches on clay vs. Nadal, his disadvantage in head to heads completely reverses from winning only 7 of their 20 previous matches to winning 5 out of 9 matches. Therefore, off dirt, Federer actually has a slight advantage in head-to-head matches against Nadal rather than being at a disadvantage. Now for the trivia answer: there are four players who have an overall head-to-head career advantage (minimum two matches played) vs. Federer. Murray, who is now 6-3 against him with his loss in the semifinals here today; Nadal has a 13-7 edge on all surfaces with 11 of the 20 matches being played on clay and Rafael holding a 9-2 mark on that surface against Federer. The other two players are Gilles Simon, who is 2-0 against Roger and the last one is Dominik Hrbaty, with a 2-1 advantage.

As I noted previously, Murray fought hard and it was a close match that he lost but he did not play poorly, in my opinion. But as is often the case, top players are probably harsher when it comes to assessing their own performances, especially after a loss, than anyone else ever would be. So, what positives did he take from his encounter with Roger this time around since he couldn't walk away with the win? "I was just happy that I managed to keep it close in the second, because I returned poorly and served poorly," Murray thought. "Against Roger, if you do both of those things, it's gonna be very, very difficult. (But) I stayed strong and played some good points from the back. Obviously, (I) had (a few) chances to win the second set. I thought that (I gave) a pretty good effort, because that was not one of my best performances," Murray lamented. So, did Murray think that Roger played as well or better than he did against him in last year's U.S. Open final? "You know, (those are two) obviously different matches (which I don't think can be easily compared)," Murray noted. "(But since you asked about it), I didn't think (that) I played that well in either (match); today or in the US Open final," Murray thought. "If you let Roger play well, then he's very, very difficult to beat. (In) the first set, I was leaving the ball short and giving him a lot of second serves to look at and not making a whole a lot of returns, (which made it impossible for me) to put any pressure on him. He was (also) going for his shots because I was leaving the ball in the middle of the court. I did that a little bit in the US Open, too. I was happy (that I) managed to up my game in the second set," Murray concluded.

The second semifinal was a bit of a letdown with Nadal appearing to have simply run out of gas, which is not to criticize his effort against Djokovic in any way. It is important to note that he is not that far removed from taking a two-month break away from competition due to his right knee tendonitis and his level of conditioning as well as match readiness is simply not at the same level as earlier in the year when he had been playing regularly. So, while I wanted him to pull through with his match against Novak, he lost in straight sets, 6-1, 6-4. Djokovic definitely earned the win and I am not suggesting that he would not have beaten an in-form Nadal tonight. All I'm saying is that the match I was hoping to see did not materialize, and probably was never going to because of the recent injury layoff Nadal had experienced. Djokovic was fairly pleased with his performance, to say nothing of the timing so shortly before the U.S. Open. "I have to be very pleased with the way I played. This has been one of the best matches in the season so far. It came just (in time) before the US Open," Djokovic said. "I think I was trying to control of the match (and) be very aggressive (from the first point, onward as well as) taking (some) chances on each shot or ball that I had. That's what I did. The serve was exceptionally well when it needed to be, so overall I'm very happy," Djokovic noted.

Looking ahead, Djokovic is down 4-7 in career head-to-head meetings with Federer but he has won the last two matchups this year, once on clay (in Rome) and the other on hard courts (at the Masters event in Miami). Eight of their 11 matches have come on hard courts, with Novak being down 3-5 on that particular surface. So, it was reasonable to ask him what specifically he had to work on in order to beat Federer in the finals. "(Well) he's a different kind of player from Rafa," Novak noted. "Rafa runs more and gives you more time to do the things (that) you like. With Roger, the points are shorter; so if he plays the way he was playing in most of the year so far, it's gonna be really difficult. (In any event) I will obviously have to be focused on each point. He's gonna put a lot of pressure on my service games and he's gonna go to the net. As well as he played today, I hope we can have an interesting match tomorrow," Djokovic said. While he was a bit concerned with the lack of rest he will have in comparison to Roger, who played much earlier today, there really was noting he could do about it. "Yeah, that's unfortunate side of today's match. But I'm not thinking about that (now). I'm just pleased to get into the finals, and then I hope I can recover physically and perform as well as I did tonight (in) tomorrow's (match)," Djokovic concluded.

For Nadal's part, he recognized last night that his energy level was not where it needed to be in order to have a sustained run of success that he would have otherwise expected because of his two-month injury layoff. He still wanted to win his match with Djokovic and pointed out that last year, he was simply tired from match play. Winning the 2008 French Open and Wimbledon and then winning the Rogers Cup in Toronto after a short break took a lot out of him. That was one factor in his loss to Djokovic last year in the semifinals. And, he pointed out, his main goal here last year was getting enough rankings points to become the new world's # 1-ranked player; a goal which he accomplished on August 18th last year.

"(Tonight, Djokovic) played really well with (a high level of) intensity during the match," Nadal said. "(As I) told you yesterday, it's another step (in recovering from the time he lost due to his injury). Physically and mentally it's difficult for me be ready. But I think this match (is) going (to) be a good experience for me right now (in preparation for) the US Open," Nadal said. How does he think he will do at the Open given the best of five set format (as compared to best of three here)? "We will have to see," Nadal said. "But this week (was) very important for me. These two weeks (in which he won) three matches here and two matches there (in Montreal was) enough, I think," Nadal said.

I thought that Nadal had been playing much more aggressively than he did tonight (in the match with Djokovic) and I asked him about it in the post-match press conference. He admitted that his plan was to be aggressive, but he wasn't able to follow through tonight for a variety of reasons, one of them being his disadvantage in terms of court positioning. "My feeling on court was (that) he always was in the middle (while) I was always outside, two meters behind the baseline," Nadal related. "(As) I told you before, I think I wasn't 100% ready to play at this (level because of the time off)," Nadal said. "(Knowing this, I think that) I need to play at this level more than one time to be ready to (do well in a major event like the U.S. Open). I know (that) when I am playing well, I can play (well enough to beat them). But these matches (against top players) (can) only be won (when you are playing at your absolute best tennis)," Nadal concluded.


[1] Roger Federer (SUI) [green shirt] d [3] Andy Murray (GBR) 62 76(8)
[4] Novak Djokovic (SRB) [red shirt] d [2] Rafael Nadal (ESP) 61 64
Earlier Columns from this Event:
August 21, 2009 Western & Southern Financial Group Masters Coverage: Final Four Pull Through
August 20, 2009 Western & Southern Financial Group Masters Coverage: Federer, Murray, Hewitt, Djokovic & Nadal All Advance To Quarterfinals
August 19, 2009 Western & Southern Financial Group Masters Coverage: Roddick Loses A Tough Match
August 18, 2009 Western & Southern Financial Group Masters Coverage: Blake Crashes Out
August 17, 2009 Western & Southern Financial Group Masters Coverage: First Round Action
August 15-16, 2009 Western & Southern Financial Group Women's Open Coverage: Ladies Semifinals and Finals
August 13-14, 2009 Western & Southern Financial Group Women's Open Coverage: Through The Ladies Quarterfinals



Player Profile Index (Men) | Pro Tennis Showcase Archive | Player Profile Index (Women)


SUBSCRIBE TO THE TENNIS SERVER PHOTO FEED
All Tennis Server photography is copyrighted by the photographer and/or the Tennis Server, and all rights are reserved. You may not copy these images without permission. While you are welcome to create hyperlinks to Tennis Server web pages, you may not embed these images into other web pages or blogs without permission. To request permission, please use this contact form. Please be sure to clearly indicate exactly which photograph(s) you are requesting permission to use, as terms and conditions will vary depending on the photographer and the photograph.
---