BNP Paribas Open 2010, Indian Wells, California, USA
March 19, 2010
Editorial by Vince Barr.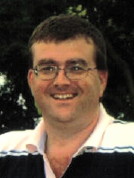 Vince Barr

Roddick Roars Into The Semifinals, Soderling Upsets Murray; Jankovic / Wozniacki In Finals

The first women's semifinal of the day pitted Jelena Jankovic against Samantha Stosur. Jelena had never lost to Stosur in two previous meetings, the most recent of which was three years ago Down Under in Sydney in the Round of 16. Jankovic was ranked at # 9 while Stosur was only two spots behind her at # 11. However, the big news for the Australian is that, as of next week's rankings, she will break into the Top 10-ranked women's singles players for the first time as a result of her semifinal showing at the BNP Paribas. If you are unfamiliar with Stosur as a singles player, you're not alone as she tended to specialize in doubles in previous years and even reached the # 1 ranking in doubles in 2006. Stosur turned pro in 1999 but through the year 2008 (prior to her breakthrough year in singles in 2009), she went 15-22 in all slams in singles while not playing any slam singles in the first four years of her career. Those 37 grand slam singles matches is for all four majors, not any specific one which illuminates her decision to focus on her singles game. At the end of 2009, she was ranked # 13 in singles which was her career best ranking until next week's rankings are released on March 22nd. Stosur reached her first grand slam semifinals at Roland Garros in 2009. This is significant because prior to that performance, she had not even reached the quarterfinal round of any major. She won her first tour singles title last year as well in Osaka, Japan; prior to that triumph, she was 0-5 in tour singles finals.

Stosur had an easy hold in her first service game as Jankovic hit two errors (forehand and backhand) while Stosur contributed two backhand winners. Tracy Austin noted that Stosur is "a terrific athlete, very aggressive, big, big serve - one of the best servers in the game and terrific second serve as well, so deep and a very high kick. I think her second serve is the best in the game along with Serena Williams. She will try to use that effectively today; to take that serve up to the two-handed backhand of Jankovic. Sam will also try to run around the backhand as much as possible and nail her forehand. She's always looking to end points on the forehand wing, her backhand two-hander has improved," Austin concluded. The momentum swung decidedly in Jankovic's favor after reaching 2-all in the first set as Jankovic was able to win four straight games, breaking Stosur twice in eight break point opportunities to take the set easily, 6-2. Stosur contributed significantly to her own demise in the match as she had a problem with her errors, mostly on the forehand side of the court. Austin concurred with my assessment of Stosur noting that "I kind of expect more of those errors from her backhand wing but not the forehand (because) it's her bread-and-butter shot."

I think the turning point of the match came at 2-all of the first set on Stosur's serve. That game alone took nearly 14 minutes, featuring nine deuces and five opportunities for Stosur to hold serve, but she lost it and was broken instead. She did not win another game in the first set and I think it was clearly a momentum killer, at least for the set. Jankovic only lost eight points on her first and second serves combined in the first set while Stosur lost 20 in comparison. After Jankovic was leading 5-2 in the first, Chip Brooks, Jankovic's coach came on court with a few comments for Jelena. His advice: "You're playing well. When you start going to her backhand, she's getting a little tense and is starting to slice everything. Mix it up, go forehand (then) backhand." Tracy added that "Chip Brooks knows his stuff; he's been at the Bollettieri Academy for 30 years."

Stosur started out serving in the second set but was broken in the very first service game. To her ultimate credit, she did not fold up and contested hard for the second set and broke right back to even things at 1-all. But Stosur's serve let her down as her first serve percentage declined from 60% in the first set to only 48% in the second set. For the match, Stosur was an incredible -30 in plus / minus (17 winners, 47 unforced errors and that is not a misprint) while "JJ" (Jelena Jankovic's nickname according to her mother) had -9 plus / minus (19 winners, 28 unforced errors). The match consumed one hour and 28 minutes of court time. Jankovic now plays Caroline Wozniacki in the finals as Caroline defeated Agnieszka Radwanska, 6-2, 6-3 in the other semifinal match.

On The Men's Side

Andy Roddick squared off against Tommy Robredo, with whom he has had absolutely no difficulty beating, having won all 10 of their previous encounters with the last encounter being in the Round of 16 at the 2009 Australian Open. Incredibly, Roddick had only dropped a single set to the Spaniard, and that was on a clay court in Rome back in 2008. So, you could look at this as Roddick being up 10-0 or 25-1, take your pick. Because of his dominance in the series, it is reasonable to infer that Roddick was not even slightly worried about his quarterfinal opponent. If William Shakespeare were commenting on the match, he might pull a line out of his play, The Tempest, and note "what's past is prologue" (meaning that "history repeats itself and continually influences the present") according to Wikipedia. You probably did not know (and most likely, did not care) that this phrase "what's past is prologue" is engraved on the National Archives Building in Washington, D.C.

Roddick cruised through this match, breaking his opponent once each set and continued his dominance in both matches played and sets won, going up 11-0 and 27-1, respectively, in a 6-3, 7-5 triumph to get into a semifinal match with Robin Soderling. To give you an idea of his dominance in the match today, Roddick lost exactly ONE point on his first serve in the one hour and 18-minute demolition of the 23rd-ranked Catalan. Considering both first and second serves, Roddick lost only eight points whereas Robredo nearly lost nearly that many points (7) on his first serve alone. Roddick did not face a break point all day. While he did not play a perfect match, he played as well as I've ever seen him and certainly well enough to beat Robredo. There is little I can add to his performance, so I'll save my comments on Roddick's game for his semifinal match with Soderling (and he's down 0-2 in that series).

The second men's quarterfinal of the day matched Great Britain's Andy Murray vs. Sweden's Robin Soderling. The match was a Top-10 affair with Murray holding the # 4 ranking and Soderling checking in at # 7. The two had faced each other three previous times but the last match they played was over four years ago, in Memphis -- Soderling won in the quarterfinals. Murray maintained a slight 2-1 edge in head-to-head meetings. Soderling served first in the match and quickly found himself two break points down at 15-40, but he recovered to pull even at deuce. He then brushed away two more break point opportunities on Murray's forehand errors that traveled beyond the baseline and got the advantage on another Murray forehand error that was dumped into the net. He finally won the first game of the match courtesy of another Murray forehand error that went beyond the baseline. That hold took nine minutes and nine seconds, included four different deuce counts and required Soderling to overcome four break point opportunities. If he has to work this hard to hold all his service games, he will be in big trouble as the match goes on.

Murray started out slowly in his service game as well, getting down love-30 before Soderling's forehand error went wide into the doubles alley. Andy made a critical mistake by challenging a line call when the ball skidded off the line and found himself down 15-40 just like Soderling was in his first service game. Robin surrendered one break point with an error but was able to capitalize on a backhand error that went long to give Soderling the early break to go up 2-0 in the match. While it is very early, it seems like Murray's game is just a bit off today as he usually capitalizes on his break point opportunities and does not make as many errors as he has in this match. Soderling held his next service game rather easily and found himself up 3-0 in the first 16 minutes. Murray is making things easy for Soderling by spraying so many errors all over the court from both forehand and backhand wings. I also think that Soderling got more confident when he was able to hold serve despite four break points against his serve in the very first game of the match.

Even when Murray appeared to be holding serve, he made some ill-advised shots. One in particular was an attempt at a drop shot which Robin easily got to and hit the return, resulting in a forehand cross court winner that brought the score to deuce. After another error, Soderling captured the insurance break with a beautiful over the head volley to go 4-0 in the first. Andy also appeared to be very slow in moving his feet and his court positioning was a bit off. At one point in the 5th game of the set, he was camped out behind the baseline right between the ad and deuce courts and Soderling easily put away a volley deep in the deuce court that Murray could only stand idly by and watch. After an easy hold by Soderling, Murray finally managed to hold his own serve, but not before fending off two break points. So, Soderling had to serve again to close out the set which he did in short order, 6-1.

Murray started out serving in the second set and was able to overcome the first break point against his serve in this set, but continued to skirt some trouble in his service game, particularly in his second serves, where he had won only two of the five points in that first game. Reflecting his misery was his first serve percentage which was an abysmal 38% in the second set after one game. Murray was leaving his ball short and not doing much with it which greatly helped Soderling win his first service game of the match; after one point, Murray screamed at himself in frustration as he was just being outplayed. In terms of match strategy, Robin should be conservative on his returns and just get the ball in play and focus on engaging in long rallies. It seems that the longer the rally is, the more impatient Murray becomes and the greater likelihood that he will commit an error due to his mounting frustration. Soderling captured his third break of the match (and the first in the second set) on Murray's second service game to go up 3-1. If he can just hold his serve, the match will be his.

Soderling got into trouble on his next service game, getting down three break points that would put the match back on serve. Unbelievably, Soderling won five consecutive points on his serve to go up 4-2. Murray double faulted and then hit a ball long as Soderling ran his point winning streak to seven before shooting two volleys long and wide to get to 30-all. Murray managed to hold his serve but was still down a set and a break. Andy swatted away three match points at 3-5 in the second set and managed to hold his serve to force Soderling to serve it out. Nerves might have gotten to Soderling as he got down 30-40 on his serve and was eventually broken to go back on serve, 5-all. Robin looked to have some difficulty deciding how to handle two overhead lobs that Andy tossed his way, resulting in two easy points for him. This could be the turning point of the match as Murray quickly raced out to a 40-love lead on his next service game. The momentum has definitely shifted in Murray direction as Soderling needs to develop a short memory and forget about those three match points that he blew away. Soderling had to serve at 5-6 in the second to force a tiebreaker in order to avoid going to a decisive third set. The question really is: did Robin have the belief and self-confidence to think that he could close out the world's # 4-ranked player in straight sets? Possibly not, as he quickly fell behind love-30 in the next game but managed to pull even at 30-all with some degree of difficulty. He was able to hold to force a tiebreaker.

Andy served first in the breaker but Robin got that point on a long forehand error by Murray, which typified his self-destructive behavior in this match. I'm not saying that he was trying to lose; just that if he took a fraction of a second longer to return his volley, he might have been able to reduce his errors. Soderling dropped a double fault to get back on serve in the breaker, 2-1. Murray dumped another error into the net on the very next point, which gave Soderling a 3-1 advantage. In total exasperation, Murray shouted something to himself that I could not understand but it was abundantly clear that he was not pleased with his performance. Soderling was aware of Andy's forehand problems and relentlessly pounded that stroke on a number of successive volleys to go up 4-2 in the breaker as both players switched sides. Soderling then got a service winner to go up 5-2 putting the match on Robin's racquet. Soderling hit a splendid backhand winner up the line on the ad side of the court to acquire his fourth match point, which he did on another service winner that Murray dumped into the net. Soderling now advances to play Andy Roddick in the semifinals, 6-1, 7-6 (4). Soderling has not lost a set thus far this week.




[7] Andy Roddick (USA) [white cap] d [18] Tommy Robredo (ESP) 63 75




[6] Robin Soderling (SWE) d [4] Andy Murray (GBR) [light blue shorts] 61 76(4)





Earlier Columns from this Event:

March 18, 2010 BNP Paribas Open: Jankovic, Stosur, Ljubicic & Nadal All Advance At Indian Wells - Nadal, Berdych, Ljubicic, Monaco
March 17, 2010 BNP Paribas Open: Nadal Advances, Djokovic Upset In the Round of 16 at Indian Wells - Nadal, Isner, Soderling, Tsonga, Roddick, Melzer
March 16, 2010 BNP Paribas Open: Baghdatis Pulls The Upset Of The Tournament - Federer, Baghdatis, Murray, Russell, Roddick, de Bakker, Wozniacki, Petrova
March 15, 2010 BNP Paribas Open: Djokovic Narrowly Avoids A Third Round Upset - Djokovic, Kohlschreiber, Berdych, Verdasco, Kleybanova, Clijsters, Nadal, Ancic
March 14, 2010 BNP Paribas Open: Sharapova Bounced Out Of The BNP Paribas Open - Federer, Hanescu, Sharapova, Zheng, Baghdatis, Clement
March 13, 2010 BNP Paribas Open: Double The Fun
March 12, 2010 BNP Paribas Open: Hit For Haiti in Indian Wells





Player Profile Index (Men) | Pro Tennis Showcase Archive | Player Profile Index (Women)


SUBSCRIBE TO THE TENNIS SERVER PHOTO FEED
All Tennis Server photography is copyrighted by the photographer and/or the Tennis Server, and all rights are reserved. You may not copy these images without permission. While you are welcome to create hyperlinks to Tennis Server web pages, you may not embed these images into other web pages or blogs without permission. To request permission, please use this contact form. Please be sure to clearly indicate exactly which photograph(s) you are requesting permission to use, as terms and conditions will vary depending on the photographer and the photograph.
---