W&SFG Women's Open 2010, Cincinnati (Mason), Ohio, USA
August 15, 2010
Editorial by Vince Barr.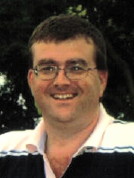 Vince Barr

Clijsters Comes Full Circle, Winning Cincinnati Where She Started Her Comeback

The Western & Southern Financial Group Masters Women's Championship featured two former top five-ranked players in Maria Sharapova and Kim Clijsters. Both have missed portions of several years either due to injury or, in Kim's case, her choice to briefly retire to start a family with her husband, Brian Lynch. Both women had been playing well here this week. But Maria's route to the final was definitely the harder road to travel as she had to deal with a schedule that included a first round match (whereas Kim received a bye because she was one of the top 8 seeds here). In addition, she had to play 12 sets of tennis over six consecutive days without a day off. And the matches she did have to play were not all that easy; in fact, two of them went the distance to three sets. Her opponents included Svetlana Kuznetsova (ranked 14th), Andrea Petkovic (39th), Agnieszka Radwanska (9th), Marion Bartoli (20th), Anastasia Pavlyuchenkova (25) and finally, Clijsters (7th). For what it is worth, that's an average ranking for her opponent of 19.

Clijsters had a much easier path to the finals since she had a first round bye due to the fact that she was seeded 4th in this event. Perhaps more importantly, she had only played a little over six sets of tennis over four consecutive days with no day off. You can virtually toss out her abbreviated semifinal match with Ana Ivanovic since that ended shortly after it started at 2-1 on serve in the first set due to Ana's left ankle injury. So, starting out, there was absolutely no question that Kim was the fresher of the two players before the championship match even started. As if all that were not enough, Kim had a bit of an easier route through the tournament than did Sharapova. Kim faced Dinara Safina (ranked 35th), Christina McHale (132), Flavia Pennetta (18th), Ana Ivanovic (62nd) and Sharapova (15th). That figures out to an average opponent ranking of 52. In statistics, McHale's ranking would be considered an "outlier" and would be ignored for purposes of calculating an average; doing so in this particular case would lower her average opponent's ranking to 32.5. Still, no matter how you slice the numbers, Clijsters had an easier draw on several fronts. However, as we know, the game is played between the white lines and not on a sheet of paper.

Both players started out holding serve through 2-all in the first, then Kim inexplicably threw out three double faults in one game to lose her serve first, down 2-3. After Maria held her serve to go up 4-2, Kim lost her serve again to go down 5-2 and the first set was history after 34 minutes. By the end of the first set, Kim had a negative plus / minus of 12 (five winners and 17 unforced errors) while Sharapova was a -4 (10 winners and 14 unforced errors). Kim got the first break of Maria's serve in the second set but promptly gave it back. A few games later, Maria again broke Kim's serve and it looked to everyone that Sharapova was going to walk away with the title. Then the rains came cascading down after Sharapova lost three match points and had been up a set and a break at 5-3, deuce with Clijsters serving. Play was suspended for approximately 75 minutes as a thunderstorm rolled through the area. In the post match press conference, Clijsters said she had time to go back to her hotel, change outfits and get back to the tennis center before play was able to resume. Sharapova sat in the locker room and perhaps thought about all of her missed opportunities to win the championship. "Yeah, I was dwelling on all that stuff but she had two good first serves and we had another long rally after the delay and I went for a winner. So, we could talk about those points as well. They were different points in the match where I probably should have done something differently," Sharapova lamented.

Once play had resumed, Kim held serve then immediately broke Sharapova's serve to get back into the match on one of Maria's 11 double faults in the match. Both players again held serve and it went to a tiebreaker where Sharapova raced out to a 3-0 lead, leading by a mini-break as Kim lost the first point on her serve in the tiebreaker. Maria double-faulted again to even the score in the breaker at 3-all, then lost the next point on a forehand error that went long which left Clijsters leading 4-3. Ultimately, Clijsters won the second set in the breaker at 7-4 and Maria called her coach to the court. What did he tell her to do? "Just forget about what happened and, you know, the match is not over. Just keep your head up. Keep going for it," Sharapova said. Maria also felt a little pain in her left heel which caused her first serve percentage to fall down to 33% in the third set. Those physical problems might have been responsible for all those double faults as well since she admitted that she was having some trouble landing on her left foot. She did not want to use any injury as an excuse for why she lost. The conditions were a bit difficult for her today as well when the storm rolled in. "You're playing a day match and within 30 seconds you're almost playing a night match. And then you get off the court and you're playing a day match again. So those are just the circumstances that we have to be used to. It's an outdoor event, and anything's possible," Maria noted. "I think it certainly gave her time to relax, and more than the conditions themselves, I think it was about just maybe her going in and having a chance to think about what she needed to do differently. She came out and started playing really good tennis, you know," Maria thought.

Kim was obviously quite happy that she won this prestigious title. I'm sure that the $350,000 winner's check didn't hurt any, either. But for her, it is never about the money. Her goal is to continue to get better and then let the results speak for themselves. Since she found herself down a set and a break right when the rain hit, how did that delay help her win this match? "When I went inside, I had one positive and one negative thought about my game. The positive was that I really felt comfortable playing the ground strokes against her," Clijsters said.

"I was really hitting the ball well from the baseline and moving her around. I think that part of my game was good, but obviously my serve was nowhere to be found. So that was frustrating. Obviously it puts a lot more pressure on your return game when your serve goes away. There were a few times where I had some break chances but was unable to convert (she was 4 of 10 in that category for the match) and you kind of feel like, okay, I have to take these chances if I want to kind of give myself a little bit of a chance to stay in the match," Clijsters continued. "But obviously, when the rain delay came, I came out here and I just stayed focused on my ground strokes. Again, my serve still wasn't great, but I was able to battle through it. Also, I was able to be aggressive from the resumption of the match through to the end. When you come out of the locker room like that, you can't start it at 0-0. You have to be ready to go and you have to get yourself a little bit pumped up and fired up. That's what I tried to do," Clijsters explained.

She was a bit concerned whether or not she could hold on before play was suspended when she faced down three different match points against her before the storm moved through. "When I saw those drops falling, I was like, Oh, no!" Kim explained. "I felt like if I could hold here, I might have a chance to win the match because I felt like I had some opportunities to break her. My concern was more on my service game. So I felt that if I could hold here and give myself a chance to break back like I was able to do after the rain delay things might go better. I felt that ground stroke-wise, I really wasn't under a lot of pressure," Kim opined. "My serve, however, was obviously my biggest disappointment today," Kim said.

The crowd really got behind her after play resumed. It wasn't as though they wanted Sharapova to lose, it appeared as though the crowd wanted to see three sets first, and then see Kim play well to the end of the match. This is just a bit of speculation on my part, but I think that since Kim has returned to the tour, she has become a role model for the working woman in American society. I think many women feel forced to choose between having a home life or a career with the assumption being that you can't have both. I think that Clijsters winning the Open last year disproved that assumption. As a result, she has inspired many working mothers to figure out a way where they can do both things well. It is certainly true that Kim's career is different now than it was before she got married and had a daughter. But the fire and intensity that she brings to the court remains as strong as it ever was. In some ways, perhaps that intensity has even increased because she knows her athletic career comes with a yet-to-be-determined expiration date. Further, she wants to play well for her family and get the most out of her second swing through the WTA Tour.

As far as the crowd support went, she was glad to have it and it helped her get through the match, especially when play resumed and she was down a set and a break. "That's the energy that you need. I mean, I knew that if I could break, I could get back into the match," Clijsters said. "I came out playing my ground strokes really well. I don't think that Maria played bad. I just felt that I was able to start dominating the match with my ground strokes and, more importantly, moving her around the court to give her different looks at the ball," Clijsters continued. "I think that's something that also in the tiebreak that just made me be more comfortable and put her under pressure a little bit more. She started making a few double faults as well, so you kind of felt a change coming there," Kim concluded. But the drama was not over. She promptly went down 3-0 in the tiebreaker. Did she feel the match slipping away? In a word, no. Her mental toughness is off the charts nuts in terms of her ability to focus and concentrate on her game regardless of what is going on around her.

"You don't think like that. Yes, I recognized that the match could be over with soon and she was serving well at the time. But you never concede anything out there," Clijsters said. "I thought that if I could just get one or two of her service point's back, that would allow me to get back into the tiebreaker fairly quickly, then I could go forward from there. When you're in that situation, you need to relax as much as possible and think one point at a time," Clijsters explained. "I felt fresh; I was moving well and retrieving a lot of the balls that were hit on my side of the court. I think that I made her play that extra shot. A couple of times she went for a point and committed an error. When that happens, you get a little bit of extra energy that you need in a tiebreaker, because it's win or lose. And so once I won the breaker, you know, I was obviously relieved. But then again, you kind of have to switch your mentality to the third set because you want to start off well in the beginning of that part of the match," Clijsters concluded.

Sharapova took a brief injury timeout in the third set and Kim noticed that she started trying to play more aggressively; perhaps to end the match as soon as possible so that she could deal with her left heel problem. "I think she started going for things a little bit more. She made some more double faults. Maybe it was contagious, I don't know," Kim said. "The thing is, Maria is the type of player that hits the ball so hard and deep, it's very hard to go for the lines on those kinds of shots. So I kind of knew that whenever I felt like I could, I wanted to step forward a little bit (on the return). I had to take my chance to make her move even more. I was able to do that very well at the end of that second set and in the third set," Kim concluded.

I asked Kim whether or not she was trying to prolong the rallies in order to make Maria move even more than she had to previously since that was one aspect of her pre-match strategy that Clijsters told the press about after her abbreviated semifinal yesterday. Her answer surprised me a little bit. "I wasn't trying to extend the rallies because she is one of the cleanest hitters out there. When she's behind the ball, she's so accurate that it's very hard to get out of that situation once she is putting pressure on you," Kim explained. "I wanted to mix it up every once in a while, but that's different than making a rally go longer than it has to. You know, I can't hit the ball as hard and as flat as she does. I wanted to kind of just go for the angles a little bit more and make her come up with shots from different parts of the court so that she wasn't hitting from the same side all the time. That's what I was able to do very well towards the end. Don't give her two, three shots in the same corner where she can really be ready for it and be change directions on me," Clijsters noted.

Clijsters did admit that winning a title here where she first made her return to competitive tennis a year ago did make it a little more special than just winning an ordinary title. "You kind of have a connection to a tournament where you win," Kim said. "For me, obviously being my first tournament that I played last year, it was already special. It kind special for everybody on my team, it was just nice to be back at the place where we started last year. But to win it this year means a lot. Obviously it's nice to win after after the injury and everything. Miami I think was my last tournament win; so it was nice to just play a few matches here and win it. And to beat players like Maria and Pennetta this week gives me some nice momentum to take with me to Montreal, and then obviously with the US Open ahead," Kim said.

Because I had been asking her about all those unforced errors all week, I told her that they actually started to improve as the course of the match went on. She still had a negative plus / minus with a -18 (19 winners and 37 unforced errors) while Sharapova finished with a -16 (31 winners and 47 unforced errors). But from a cumulative standpoint, she started out the first set with a -12, improved to -9 in the second and actually finished with a +3 in the third set. She was surprised and a little pleased that the numbers were starting to go in the right direction. But the real significance of that statistic meant that her timing and rhythm are starting to come back and that is a good sign for her as she approaches the defense of her U.S. Open title. "I'm focusing towards a goal that I have, and that's tying to reach my best level," Clijsters explained. "My best level for my type of tennis is to step into the court, go for shots and change directions when I want to. Obviously I'm not gonna change my plan, although I was hitting more unforced errors than I would have liked to have hit. But to me, like I've been saying all week, I didn't feel like I had the rhythm. I was trying to find my game. You know, once in a while I had some good rallies out there, and that's what keeps you going; trying to achieve that. Obviously today it was better; it was a lot better. But then again, it's never perfect. The unforced errors are down and the serve doesn't work. So it's kind of fixing one thing only to realize that you have to work on something else. But trying to improve your overall game is what keeps you going," Clijsters concluded.



Earlier Coverage from this Event:

August 14, 2010 W&SFG Women's Open: Sharapova vs Clijsters in The Cincy Showdown
August 13, 2010 W&SFG Women's Open: Sharapova, Clijsters, Ivanovic Rising
August 12, 2010 W&SFG Women's Open: The Sharapova Express
August 11, 2010 W&SFG Women's Open: It's not the heat, it's the humidity
August 10, 2010 W&SFG Women's Open: The Cincinnati Sauna
August 9, 2010 W&SFG Women's Open: Media Roundtable and Day 1 Matches
August 8, 2010 W&SFG Women's Open: W&SFG Women's Open Cincinnati 2010 Preview





Player Profile Index (Men) | Pro Tennis Showcase Archive | Player Profile Index (Women)


SUBSCRIBE TO THE TENNIS SERVER PHOTO FEED
All Tennis Server photography is copyrighted by the photographer and/or the Tennis Server, and all rights are reserved. You may not copy these images without permission. While you are welcome to create hyperlinks to Tennis Server web pages, you may not embed these images into other web pages or blogs without permission. To request permission, please use this contact form. Please be sure to clearly indicate exactly which photograph(s) you are requesting permission to use, as terms and conditions will vary depending on the photographer and the photograph.
---