BNP Paribas Open 2012, Indian Wells, CA, USA
March 15, 2012
Editorial by Vince Barr.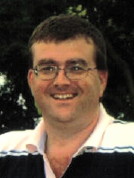 Vince Barr

Djokovic Overcomes Adversity, Harrison Loses A Thriller, Federer & Nadal Both Advance

Novak Djokovic led off the proceedings in the BNP Paribas Open on Wednesday with the early match that started a little after 11 am on center court. I wondered why the world's top-ranked player was playing so early; generally, you would have that match as the 3rd or 4th match of the day if it was going to be played in the afternoon or perhaps the lead off for the night session. It's possible Novak was given the choice of times, but I know that television usually gets the final say as to when players will play. It might have had something to do with the fact that Novak's Round of 16 opponent, Pablo Andujar was "only" ranked 45th and even at that ranking, he was just the 7th best Spaniard. There are a total of 12 Spaniards in the Top 100 which is just a testament to how that country has been churning out great tennis players in recent years.

Coming into this match, the two players had only played on one previous occasion but that was back in 2007 on clay at Umag (Croatia) in a match that Novak won easily in straight sets, 1 & 3 that took all of 71 minutes. So, that match wasn't really all that relevant to how the match Wednesday might go. Probably more important was the fact that Novak was playing so well with a record of 12-1 entering his match on Wednesday. His only loss on the year was to Andy Murray in the semifinals at Dubai. But he successfully defended his Australian Open title, so that definitely got his year off to a great start.

Novak got off to a blazing start winning the first set with a bagel, which is totally appropriate for a breakfast sandwich. Andujar struggled with his return game, which kind of set the tone for some of the men's matches on Wednesday. In the first set, he managed to win only 3 of 10 first returns and 2 of 7 second returns (29%). He also won only 30% of his service points (first and second, combined). The second set was a completely different story, however. Andujar greatly improved his serve points won, winning 19 of 23 first serves (83%) and 62% of his second serve points (8 of 13). While Novak's serve fell off just a touch he did manage to save all seven break points against him. But he won a fewer proportion of first serves (67% down from 70% in the first set) on more chances (36) than he had in the first (10).

The same kind of story held true in his second serves as well. Still, the argument here is that Andujar simply played better in the second set than he did in the first. A huge negative difference for Djokovic in the second set (as compared to the first) was his return game. Novak won only 4 of 23 first returns (17%) and 5 of 13 (38%) second returns in the second set. This compares very unfavorably to his performance in the first set, where he went 8 of 12 (67%) on first returns and 6 of 8 on seconds (75%). Given the time of day this match was played in, I would guess that the sun was bothering Novak a lot more in the second set than it was in the first. The second set begun around noon and in a cloudless blue sky, the sun will play havoc in your return game as it makes it very difficult to pick up the ball. At least, that's my theory and I'm going to stick with it! The third set was all Djokovic as he won rather easily, 6-0, 6-7 (5), 6-2.

Rafael Nadal beat Alexandr Dolgopolov in straight sets, 3 & 2 and Federer managed to outlast Tomas Bellucci 3-6, 6-3, 6-4. Roger is still dealing with the virus that has been going around but if he loses sometime this week, you can bet that he will never use that as an excuse. Ryan Harrison gave Gilles Simon all he could handle before he lost, 6-7 (0), 7-5, 1-6. John Isner won over qualifier Matthew Ebden in straights, 3 & 4 and the Bryan Brothers had to withdraw from their doubles as Mike Bryan was also dealing with the stomach flu that has been a major story in this event thus far.

The nightcap featured Juan Martin Del Potro against Denis Istomin. Those two had played once previously and that came last year at Queen's Club where DelPo won in straight sets, 4 & 2. DelPo came into this match ranked # 9 in the world whereas Istomin was at # 51. Denis made the finals at San Jose a couple of weeks ago (losing to Milos Raonic, 6-7 (3), 2-6), then lost his first round match at Memphis to Jurgen Melzer and went 1-1 in Delray Beach, FL prior to coming to the California Desert. He entered this match with an overall record for the year at 12-6. Thus far in the BNP Paribas he beat Juan Ignacio Chela 7-6 (5), 6-7 (7), 7-5 in somewhat of a marathon match that lasted 3 hours and 22 minutes. He followed that up with a huge upset of 5th-ranked David Ferrer in straight sets (4 & 3). So, he was definitely in-form but had yet to make an appearance on center court.

DelPo is probably just happy to be playing tennis again. After defeating Roger Federer in the 2009 U.S. Open final, he had to have surgery on his right wrist; causing him to miss a most of the 2010 season (he had a 3-3 record for the entire 2010 season). Last year, he rebounded to play a mostly full schedule, going 48-18 in his "comeback" year. He won Delray Beach and Estoril but also made the semifinals here last year (losing to Rafa in straight sets, 4 & 4) and the Round of 16 in Key Biscayne at the Sony Ericsson Open. This year, he has gotten off to a much better start, going 18-4 entering yesterday's match with Istomin. DelPo has reached the quarterfinals at the Australian Open (losing to Roger Federer in straights, 4, 3 & 2) and then lost to Roger again a few weeks later in the finals at Rotterdam, also in straights, 1 & 4. The good news was that his opponent in the Round of 16 at the BNP Paribas was not Roger Federer. The bad news was that if he won his match with Istomin, Federer would be his next opponent in the quarterfinals!

A key moment in this match came on Istomin's 3rd service game of the first set when Denis got down double break point and ultimately lost his serve on an errant forehand long that sailed beyond the baseline. I noticed early on that DelPo was aggressively attacking Istomin's forehand as it was generating some errors off that wing. Istomin's first break point opportunity came late in the first set (at 4-5, 30-40 DelPo trying to get things to deuce) but he was able to convert it on a forehand error by DelPo when he pushed a volley wide and long to get. Late in the first, Istomin put together a string where he won 11 of 15 points as the wind picked up a little bit which might have contributed to DelPo's sudden run of errors.

Keep in mind that wind in the desert will have a greater impact on a player's game because of the low humidity. At the risk of getting too technical from a physics standpoint, the less dense the air is, the less resistance a ball will encounter as it flies through the air. This means that a ball struck with equal force in a desert climate vs. one near an ocean, for example, will travel further in the desert because there are less molecules to slow it down. Translated into the impact of climate on a player's game, they will have to "dial down" their power they put into their shots or else they will have a lot more errors than usual. So, what does that have to do with wind? Well, wind in a desert climate will act like an accelerator and have a bigger impact on a ball struck in the desert since there is less to slow it down. Even if there is no wind, a player will need to take a little off in the power department when playing in a desert; add wind and you have to "dial it down" even more, if that makes sense. Like most sports, tennis is a game of adjustments.

In any event, the first set went to a tiebreak and Denis drew first blood with a mini-break of serve to go up 2-1. Unfortunately for Denis, that advantage did not last long as he lost his next two service points to hand the advantage back to DelPo. Juan Martin won 13 of the last 17 points in the first set to take it, 7-2 in the breaker. The first set lasted all of 56 minutes, which is longer than some matches have gone this week. The tennis displayed by both participants in this match was high quality despite Istomin's incredible difficulty in his return game. To give you an idea of how much he struggled in that particular aspect of his game yesterday, look no further than the fact that he won only 2 of 18 first returns (11%) and 4 of 13 second returns (31%). DelPo was much better in his return game in the first set, going 9 for 26 (35%) in his first returns and 10 of 17 on second returns (59%).

In the second set, DelPo showed excellent touch at the net, especially for a big man (he's 6'6") to go up 40-30 in the first game. He hit a beautiful drop shot as he came into the net from a short ball hit by Istomin that landed on the deuce side of the court. DelPo held his serve on a forehand error into the net by Istomin. One thing I especially enjoy about DelPo's game is that he varies his shots and doesn't always go for the big winner. Sometimes, he extends rallies by acting more defensively while other times, he uncorks that vicious forehand, which can be lethal. Combined with a devastating serve, adding drop shots at various points of the match acts to keep his opponent guessing. In contrast, Istomin didn't seem to employ a lot of variation, especially in his service game. In fact, DelPo was standing between 8-14 feet behind the baseline and expressing no difficulties whatsoever in handling Denis' serve. Robbie Koenig, one of the Tennis Channel commentators expounded on DelPo's court positioning in his return game by noting that "Del Potro has recognized that Istomin doesn't really have the serve to exploit the angles (go wide) and as a result, he can get his racquet on most of the returns and put plenty of meaningful returns back in play," Koenig observed. Then Ashley Fisher noted that "in most cases, when you see someone playing that far back, you're going to change the direction of your serve," Fisher said. It didn't appear to my eyes that Istomin was able to do that yesterday.

There were no breaks of serve until Istomin was able to convert last in the second to go up 5-4 in that frame. Istomin really squandered a golden opportunity to level the match, leading triple set point on his serve but he went on to get broken by DelPo to instead level the match (and lose his advantage in the process). There was a 2nd set tiebreaker and Denis jumped out with the early mini-break to go up 2-0, but missed a forehand into the net for an error to get back on serve at 2-1 in the breaker. DelPo then got the mini-break to get to 4-2 in the breaker as both players changed sides. But he lost that advantage to go back on serve and shortly thereafter, players were changing ends again at 6-all. Istomin finally prevailed to force a third and deciding set, 7-6 (6).

DelPo drew first blood with a break in the first game of the 3rd set. I would think that DelPo realized he let one get away in the previous set. I'm sure he also noticed that Istomin was making a lot of errors so if he could cut down on his own errors and take his play up a notch, he would be able to move on to the next round. Once you break your opponent, you want to consolidate that break as quickly as possible. Juan Martin really created some excellent shots in holding his serve, allowing Istomin to record only one point in that particular game to go up 2-0 in the deciding set. He went on cruise control the rest of the way, winning four of the next six games to capture both the set and the match, 6-7 (2), 7-6 (6), 6-2.





Earlier Columns from this Event:

March 14, 2012 BNP Paribas Open: The Belarussian Express Rolls On, Nadal Beats Granollers & Federer Prevails Against Milos Raonic
March 13, 2012 BNP Paribas Open: Roddick Rolls Out, Caro Defeats Doubles Partner Arvidsson, & Harrison Dispatches Garcia-Lopez
March 12, 2012 BNP Paribas Open: McHale Overcomes Kvitova, Federer Fries Kudla While Radwanska Outlasts Pennetta
March 11, 2012 BNP Paribas Open: Lopez Massacres Murray, Harrison Trumps Troicki & Djokovic Dominates
March 10, 2012 BNP Paribas Open: BNP Paribas Open Men's First Round and Women's Second Round
March 9, 2012 BNP Paribas Open: BNP Paribas Open Men's Singles Preview
March 8, 2012 BNP Paribas Open: BNP Paribas Open Kicks Off In Indian Wells





Player Profile Index (Men) | Pro Tennis Showcase Archive | Player Profile Index (Women)


SUBSCRIBE TO THE TENNIS SERVER PHOTO FEED
All Tennis Server photography is copyrighted by the photographer and/or the Tennis Server, and all rights are reserved. You may not copy these images without permission. While you are welcome to create hyperlinks to Tennis Server web pages, you may not embed these images into other web pages or blogs without permission. To request permission, please use this contact form. Please be sure to clearly indicate exactly which photograph(s) you are requesting permission to use, as terms and conditions will vary depending on the photographer and the photograph.
---