2009 Western & Southern Financial Group Masters
Cincinnati, Ohio, USA - August 23, 2009
Editorial by Vince Barr.

Photography by Pablo Sanfrancisco.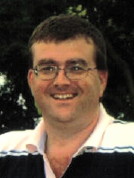 Vince Barr
Federer Shows Why He Just Might Be The Best Player Of All Time

Roger Federer played some exceptional tennis this afternoon in the finals of the 2009 Western & Southern Financial Group Masters tennis tournament. He defeated Novak Djokovic in the finals 6-1, 7-5. Despite what the score might indicate, this was a tightly contested match. I've been coming to this tournament since 1993 and writing a recap for Tennis Server since 1998 and I have enjoyed every moment of it. I'm already looking forward to doing it again next year and if circumstances align themselves, I might be able to do another event sometime next year prior to covering Cincinnati again.

Many of you might not realize that this event has been played nearly on a continuous basis since 1899, with only the years of 1918 (World War 1), 1921 and 1935 not having a tournament played here. Since 1935, it has been played continuously at various venues throughout the city and here in Mason since 1979. Next year will bring about a $10 Million facility expansion that will result in new locker rooms for the players, additional seating for the fans and a vastly improved press box for media that cover this event. And that is only "stage one" because the year after that (in 2011), we will have an 8-day "mini grand slam" here where both men and women's events including qualifiers for both tournaments will be played. That will require several additional permanent courts so the future of professional tennis is looking extremely bright here. Next year's event will run from August 7-22, 2010.

As I said, today's match was very exciting. Djokovic started out slow and was broken twice in the first set as Roger was in complete control. Just to give you an idea of how difficult it is to play an in-form Roger Federer, the second game of the match (Djokovic serving) took 13 minutes for that particular game alone as both players fought tenaciously for any sort of advantage. I thought that Novak being unable to hold serve for that 2nd game of the match was a key factor in him losing the first set to Federer by a score of 1-6. In the post-match press conference, I asked him about how important that game was in terms of his ability to get involved in the match. "Well, it was very important to have a good start in the match. That second game helped him to get into the rhythm, and he gained more confidence, played more relaxed from that point on. He was just too good in the first set," Djokovic explained. "(And) I didn't start very energetically; my body language wasn't (as positive as it was in his match with Nadal the previous night). I think (that was caused by) the time (Djokovic had a fairly quick turnaround from the evening semifinal to today's final that started at 12:30 pm local time). I had a late night finish of the semifinal and too early (of a) start today," Djokovic noted. "But, I mean, what can you do? I found (my) rhythm and (a) good pace (at) the start of the second set. I thought I would be able to hold on, but he just put too much pressure on my service games. I had a very low percentage of the first serves in towards the end of the second set," Djokovic continued. "You know, if you play against Roger without (having a great) first serve, I don't think you have (much of a) chance (to win)," Djokovic thought.

Due to the disparity in the set scores (losing the first set,1-6, but making it a lot tougher on Federer in the second at 5-7), I asked Novak if he did anything different in the second set that he was unable to do in the first. "Today, on those breakpoints (at) important (times), I think I played okay, going to the net and ending out the points at the net with the volleys. This is something that I'm trying to improve on in my game and (have) more variety (in my shots)," Djokovic noted. "So you know, I just try to push myself more to get to the net. Eventually I have more options," Djokovic explained.

One reporter (from the New York Times, no less) noted that Djokovic has made it to so many Masters 1000 series finals this year (Miami, Monte-Carlo, Rome and now Cincinnati) losing each time to Andy Murray, Nadal twice and now Federer. So, what did he have to do to win one of those tournaments? First, he sighed and tried a little humor by noting that "I was born in the wrong era," Djokovic laughed. Then, turning somewhat serious, he explained that "Yeah, I was very close in most of those finals. But, you know, I don't think this is some kind of curse or something. It's just (how I happened to play on) the day (of the championship match), you know," Djokovic reflected. "Everybody (top-ranked players) is playing (these events). Those two guys, Nadal and Federer, and of course Murray, they're all playing fantastic tennis. And Roger and Rafa are two maybe one of the best players that ever played this game. Roger for sure is," Djokovic continued. "It's kind of hard, because that they raise their level in the final stages of the tournaments, especially the finals. That's (where) they perform (at) their best. So for me to reach the final stages is a big success. Hopefully in the future I'll be able to get some titles," Djokovic explained.

Was he disappointed in how he played at the Slams this year? "I haven't played very well this year in the Grand Slams," Djokovic noted. This year, he lost to Andy Roddick in the quarterfinals of the Australian Open, 7-6 (3), 4-6, 2-6, 1-2 retired); in the Round of 32 at the French Open to Philipp Kohlschreiber, 4-6, 4-6, 4-6 and at Wimbledon in the quarterfinal round at Wimbledon to Tommy Haas, 5-7, 6-7 (6), 6-4, 3-6. "Well, I just (didn't have) a good approach to those tournaments, I think. (The) French Open was just an exception, because I think I played exceptionally well throughout the whole clay court season, and then I had the high expectations for French Open and suddenly I had a very bad day," Djokovic explained. "(The) Grand Slams are the four most important tournaments, and everybody is trying to play on the highest possible level (at) those events. In the last couple of years, I have been playing quite well and consistently well on those Grand Slams," Novak noted. "So it's not that I haven't reached finals or haven't won a title; I know how it feels (he won the 2008 Australian Open), so I just need to believe and (stay) focused," Djokovic concluded.

When you talk about Roger Federer, you sometimes run out of things to say because he is a player who has seen and done it all on tour. He set the record for career most grand slam singles crown with his 2009 Wimbledon championship, surpassing the record formerly held by Pete Sampras. With his French Open victory earlier this year, he joined a very exclusive club of career grand slam winners (who have won each major at least one time). There are six members of this most exclusive club that not even such prestigious players like Sampras, Ivan Lendl and Bjorn Borg were able to enter. Can you name the other five? The answer will be at the end of this article. Remember that this club of six players considers both the pre-Open era (prior to 1968) as well as the post-open era since that year.

But the most important event in Roger's event was not finally winning the French or reclaiming his Wimbledon crown after a tough 5-set loss there last year to Rafael Nadal. It was the birth of his twin girls in July that he is most proud of. And, for anyone who is curious, he actually does change diapers and help out with the twins because, as he noted, "we are in a different era" where guys actually have to help their wives with such things. Someone asked him about the significance of this championship, as it was his first since becoming a dad. "Yeah, I think that's the special part, especially winning for the first time as a dad. It's a great thing," Federer said. "(It) gets me going emotionally a little bit, because I know it's been a wonderful summer. And going through all of what I've been through and then now right away having success again, it's a great moment in my career," Roger explained. "You know, unfortunately, Mirka (his wife) couldn't be in the stadium today, but I know she was watching and (was) happy for me. You know, it's good to have a week with her to really hang out in New York before playing some more matches," Roger said.

You would think that the birth of twin girls not to mention major championships at the French and Wimbledon this year might be cause for distraction here; but not for Roger. "Well, I mean, I think I had sort of a good mindset and I had a good nine months to get ready for it, which helped," Roger laughed. "You know, Mirka was great (during) the pregnancy, so I kind of knew that when the babies arrived that she'll be relaxed and she'll be, you know, (a) great support and she won't mind the traveling if it's necessary," Federer continued. "I think (all that) contributes to me to be (as mentally unconstrained as possible, leaving me) free (to focus on) what I do best. You know, (most people don't know about all) the hard work I put in (on the practice courts) between Wimbledon and Montreal, but things went (really well)," Federer noted. "You know, I (spent) three weeks at the hospital, but I also went for practice almost every day except obviously during the time of the birth and right after. But that was all great. My conditioning trainer was really happy with the work I put in, and with Severin we were really precise on what we wanted to work on. We had Stefan Koubek come over from Austria and had a great practice week," Federer said. (So, because of all that), I felt like I'm actually playing very well (and I'm happy with my) movement. Of course I was always going to be confident after winning, you know, those big titles in a row. I felt like my game was (working) pretty well in practice already, so I knew when I came over here (that I) was just not just (going) to show up, but (that (I was ready) to really do something. I mean, that it already paid off so quickly I'm a little bit surprised, you know. But it's been great, and now I look forward to New York," Federer noted.

Federer has now won 3 titles here in Cincinnati. What does he think of this particular event among all the others he has played on tour (excluding the grand slams, of course, to which no other tournament can favorably compare). "I think it's sort of a quiet tournament in between the big majors we have or the big cities we (go to). It's nice to have it a bit more (relaxation) at times (as compared to the hectic pace of things in New York, Paris, and so forth). I like that change. You know, the players like coming here. They (tournament officials) really try hard to put on a good event," Federer noted. "I think (that) the stadium is fantastic to play in. It's always a good atmosphere. It seems like people really come here for maybe a weekend (or perhaps) an entire day, but then they stay all day at the grounds. Wherever you go practice or walk out, they're waiting for you. That's not always something that happens (in other places), because in the big cities they come (and) watch the match (but then) they leave. They go for dinner or go somewhere else. Here, they always stay at the courts, which is quite different. I think that's why they're very fanatical tennis (fans) here. For the players, it's awesome," Federer concluded.


[1] Roger Federer (SUI) [green shirt] d [4] Novak Djokovic (SRB) 61 75
Earlier Columns from this Event:
August 22, 2009 Western & Southern Financial Group Masters Coverage: Federer & Djokovic Set For Cincinnati Finals
August 21, 2009 Western & Southern Financial Group Masters Coverage: Final Four Pull Through
August 20, 2009 Western & Southern Financial Group Masters Coverage: Federer, Murray, Hewitt, Djokovic & Nadal All Advance To Quarterfinals
August 19, 2009 Western & Southern Financial Group Masters Coverage: Roddick Loses A Tough Match
August 18, 2009 Western & Southern Financial Group Masters Coverage: Blake Crashes Out
August 17, 2009 Western & Southern Financial Group Masters Coverage: First Round Action
August 15-16, 2009 Western & Southern Financial Group Women's Open Coverage: Ladies Semifinals and Finals
August 13-14, 2009 Western & Southern Financial Group Women's Open Coverage: Through The Ladies Quarterfinals



Player Profile Index (Men) | Pro Tennis Showcase Archive | Player Profile Index (Women)


SUBSCRIBE TO THE TENNIS SERVER PHOTO FEED
All Tennis Server photography is copyrighted by the photographer and/or the Tennis Server, and all rights are reserved. You may not copy these images without permission. While you are welcome to create hyperlinks to Tennis Server web pages, you may not embed these images into other web pages or blogs without permission. To request permission, please use this contact form. Please be sure to clearly indicate exactly which photograph(s) you are requesting permission to use, as terms and conditions will vary depending on the photographer and the photograph.
---