BNP Paribas Open 2010, Indian Wells, California, USA
March 20, 2010
Editorial by Vince Barr.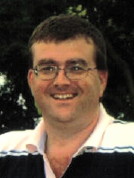 Vince Barr

Ljubicic Shocks Nadal In Semifinals, Advances To Play Roddick In Finals

Ivan Ljubicic pulled the second biggest upset of this tournament (I still think that Baghdatis' upset of Roger Federer occupies the top spot) and a very unexpected one at that in his surprising 3-6, 6-4, 7-6(1) victory over Rafael Nadal, the world's 3rd ranked player. Going in, Nadal had a 5-1 edge in head-to-head meetings over the newly rejuvenated 31 year-old Croatian, who had just celebrated his 31st birthday yesterday. Ivan won their first match in 2005 at the quarterfinals in Doha, Qatar, but Nadal had won the last five meetings since. After Ivan's win against Juan Monaco, he was asked why it was so hard to beat Nadal and Ljubicic replied, "You have to hit five winners per point and you have to do that for two to three hours sometimes, so it's extremely difficult. I've seen him playing (some) great tennis these days which is nice to see and he also likes these conditions because the balls are bouncing really high," Ljubicic noted.

Perhaps part of Ivan's inspired run in this tournament was to prove to any doubters that he was still a factor on tour despite turning 31 on Friday. Certainly, changes that he made to his training regimen have enabled him to get the most out of his talent. After his thrilling upset win over Novak Djokovic, Ljubicic noted that he decreased his on-court practice time and increased his physical training regimen. Before, it was three hours of tennis and two hours of physical training (per "off" day!) and now it's one hour of tennis and four hours of physical training. The improvement in his conditioning means that he's now able to keep up with the younger players on tour and can run as much as he needs to, even in long matches. Ljubicic also noted that one realization he came to in choosing to change his training program was that he wasn't going to get any better in terms of his tennis ability at this point in his career. However, he could stand to gain significantly by devoting more time on training his body to make sure that he could play through whatever his opponent chose to throw at him in the course of a match. That strategy certainly paid some dividends in his match with Nadal today as it went for three sets in 80+ degree heat and that was only the announced temperature at the stadium. More likely than not, it was probably well over 100 on the court itself and the match lasted for two hours and 34 minutes.

Ivan started out serving but was quickly broken in the first game of the set. Nadal had to overcome a break point opportunity on his first service game to hold serve and he did so with an absolutely beautiful inside-out cross-court forehand winner to go up in the set 2-0. It had been nearly three years since Ljubicic had been in a Masters Series semifinal, the last one being in Miami. Nerves might have been a factor in his slow start, to say nothing of celebrating his 31st birthday the previous day. Whatever it was, Ljubicic lost the first set as a result of two breaks of his serve by Nadal. Few people expected him to come back and win this match and those that did were probably in his traveling party. One factor in Ivan's ability to come back in this match was the fact that he was not broken in the second set despite Rafael's five opportunities to do so. Ljubicic also improved upon his second serve points won, from 18% in the first set (2 of 11) to 53% (8 of 15) in the second. Breaking Nadal's serve also helped as he was one for two in that department. Nadal's first serve percentage dropped in the second set to 48% from 65% in the first and 74% in the third. Rafael's second return points won also dropped significantly from the first set (where he won 9 of 11 for 82%) to the second (where he won 7 of 15 for 47%).

So, the start of Ljubicic's comeback can be explained as a combination of his improved performance and a slight, but noticeable, deterioration in Nadal's performance. The best shot of the match occurred on serve at 30-all in the fourth game of the second set. Ljubicic was serving on the deuce court and Nadal returned his first serve around the service line, which Ljubicic chipped. However, the ball had so much spin on it that it bounced on Nadal's side of the court and then jumped over to Ljubicic's side before Rafael had the opportunity to touch it. In order to win the point, Nadal had to reach over the net, which is legal to do so in this extremely rare situation as long as no part of his body touches the net. He then crushed the ball sharply into the ad court, landing very close to the net. Ljubicic could only watch the shot as he had no chance whatsoever to return the ball. To give you some perspective of how often that kind of thing occurs, it's like witnessing an unassisted triple play in Major League Baseball.

The third set went back and forth as the score indicates (Ljubicic won 7-1 in the tiebreaker); both players were broken once in the final frame. Ljubicic was able to get his teeth into Nadal's first serve by winning 9 of 25 (36%) first return opportunities on Rafael's serve. That may not seem like a lot of success in that particular category, but consider that in the second set, Ivan was only 2 of 15 (13%). Over a full season, the best returners in the game, and Nadal was one of the top two in this particular category in 2008, will typically win about 34% of their first returns. For the match, Ivan had 17 aces (compared to only 5 for Nadal) and was a -3 (40 winners, 43 unforced errors) while Nadal was +4 (33 winners, 29 unforced errors). Nadal was only successful on 30% of his break point opportunities (in 10 chances) whereas Ljubicic converted twice in the six opportunities he had.

After the match, Ljubicic spoke with Cari Champion of The Tennis Channel. She asked him what enabled him to beat Nadal today as he had recorded only one previous win over Rafael in their six previous meetings. Ljubicic noted that "My serve was fantastic today. When I had a hard time on my serve, I came up with a huge first or second serve, and I tried to play aggressive whenever I could. Rafa was not giving me a lot of balls; I was running left and right, doing whatever I could (to win points in the match). I was hitting the ball as hard as I can. I'm feeling the ball well, so I can do that now," Ljubicic said. Then he sounded as surprised as everyone else was that he pulled through and continued with "It was just amazing; I think I played the best tiebreaker ever in my career (winning it 7-1)." Looking ahead at the time towards the prospect of facing either Soderling or Roddick, he was asked about his strategy: was he going to do anything differently? He replied "not really; they are very similar types of players, Robin and Andy; big servers, I'm not going to (be able to) return as easily as I did today, but we'll see. Again, I'm in the finals, I'm relaxed and I've played three finals (in Masters Series play, getting to the finals and losing in 2005 in Paris and Madrid as well as 2006 in Miami), so I know how the feeling is and I'm definitely going to give my opponent a hard time, whoever it is," Ljubicic concluded.

In the second semifinal, Andy Roddick squared off against Robin Soderling, someone he had not yet beaten on tour in two previous matches. However, both matches occurred back in 2008, the last of which was in Lyon, France, on carpet. While two points may be enough to construct a straight line in geometry, it is not a large enough sample to provide any indication as to who would win this particular encounter. Both players held serve in their first three service game to get to 3-all while neither player confronted a break point against their serve in the early part of the match. That would change in the very next game with Soderling serving at 30-all, when he jumped to smash an overhand only to have his shot land in the center of the net, generating Andy's first break point opportunity of the day. From there, Soderling committed a backhand error into the net, giving Roddick his first break of service in their series history. Roddick managed to make that service break hold up with each player holding serve for the rest of the set as Andy won the first frame, 6-4. Neither player had lost a set previously in their matches this week prior to today's match.

The first set serving statistics indicated how close the match was as well as the fact that it could (and ultimately, did) turn on the slimmest of margins. Soderling held a 65% - 64% edge in first serve percentage. But Andy was demonstrably better in his first return game by winning 35% (6 of 17 points won) as compared with Soderling's paltry 19% (4 of 21 points won). Contrary to what you might expect if you've seen Andy serve, Roddick did not ace his opponent into oblivion as he only managed to get 5 aces in the first set vs. 3 for Soderling. This means that, for whatever reason, Soderling might have had some difficulty picking up the ball off Andy's racquet which would be somewhat inexplicable, if true, for two reasons: (1) the match was played in the high afternoon California sun, which means that the shadows were not covering the court and (2) Roddick was playing in the same conditions as was Soderling and he appeared to have no problems whatsoever reacting to Robin's serve. Had I been there in person, I would have asked Robin why he had a problem in his first returns off Andy's serve in the first set as well as whether or not he felt that his performance in that aspect of his game was a critical factor in how the match went. I suspect that it was a critical factor.

In my opinion, there were three primary reasons why Andy was ultimately able to pull out a 6-4, 3-6, 6-3 win over Soderling. First, service breaks. Andy broke Soderling four times in the match (once in the first and second sets, twice in the third) and was broken by Soderling three times (none in the first, twice in the second and once in the third). Second, Roddick's first serve return game was better than Soderling's. I noticed that anytime either player's first serve return points won dropped below 20%, that player lost the set (Roddick scored only 13% first return points won in the second set, down from 35% in the first and 33% in the third; Soderling recorded 19% first return points won in the first, 31% in the second and 26% in the third). Note that Soderling's first return points won in the third set was above the "magic number" of 20% but what hurt him there was his own second serve points won, which was a match low of 25% in the third (down from 78% in the first and 45% in the second) combined with being broken twice in the deciding third set. Third, Roddick was moving his serve to all corners of the court and did not favor any specific area of the service box. He was just as likely to serve into the body of Soderling as he was out wide to either Robin's forehand or backhand. At one point in the match, 62% of Roddick's first serves went unreturned, which is phenomenal. Add excellent placement to Roddick's overall average first serve speed of 126 mph and you've got a formula that will lead to success more often than not. Certainly, the combination of those two factors substantially decreased Soderling's reaction time, magnifying any other struggles that he was already having on Roddick's first or second serve.

The second set started off with Robin serving and he double-faulted at break point to give Andy a quick lead at a set and a break. Unfortunately for Roddick, he turned around and gave that break back two service games later (at love, no less) to make the second set score 2-all. Roddick played a very poor 4th game of the set on his own serve; credit Soderling for a backhand winner up the line for the first point, but the rest were donations on Roddick's part with three errors (two backhand and one forehand) to hand the break right back to Soderling. At 4-3 in the second, 30-40 (Roddick serving), there was a 27-stroke rally that ended when Andy sprayed a forehand wide and was broken for the second time in the set. He reacted by angrily throwing his racquet, breaking it in the process. Robin held easily to win the second set 6-3 and Andy could only blame himself for missed opportunities. Had he lost this match, those errors would have haunted him for awhile. While a combination of factors decided the second set for Soderling, two seem to stand out in my mind: (1) his two breaks of Roddick's serve and (2) Roddick's inability to convert his second serve opportunities into points won. To wit: in the first set, Roddick was at 42%, winning 5 of 12 second serve points; in the second set, he managed to win only one point in six opportunities for a horrendous 17%.

Roddick started the third set by serving and held, but not without expending a lot of effort in the process. In the next game, Roddick converted another break point opportunity and Robin subsequently threw his racquet in disgust as Andy went up 2-0 in the final frame. Predictably, this advantage did not last and Roddick was broken in his next service game to go back on serve. This time, instead of throwing and breaking his racquet, he simply swatted at a ball and hit it hard against the wall of the court, making sure that no one was in the vicinity of his shot. You might recall that Tim Henman was once defaulted out of Wimbledon (back in 1995) for striking a ball kid with a smash in frustration. In the rule book, that is an automatic disqualification for improper code of conduct. The rule makes sense because ball kids could get hurt and players should be able to control their anger. There is no similar protection for linesmen (and women) who routinely get pounded by errant serves, smashed volleys and such. Perhaps for them, it is considered part of the job.

In any event, Roddick broke Soderling again for the second time in the set to go up 4-2 and this was a lead that he would not relinquish. Soderling played a poor return game on Andy's next service game, spraying multiple errors all over the court to allow Roddick to take a 5-2 lead. At that point so late in the match, both parties knew that it was essentially over and Soderling went away quietly. The match took an hour and 46 minutes; Andy ended up with a -8 plus / minus (17 winners, 25 unforced errors) while Robin had a -9 (33 winners, 42 unforced errors). So, since the early part of the final set when Andy was -12 and Robin was 0 in terms of plus / minus, Roddick managed to reduce his overall negative rating by 4 points while Robin increased his to -9. That's 13 free points that helped Roddick take the match. Andy's appearance in the finals at Indian Wells marks his deepest penetration in this tournament and it is his first finals appearance in a Master's Series event since the 2006 Western & Southern Financial Group Masters event in Cincinnati, where he beat Juan Carlos Ferrero, 4-6, 7-6 (3), 7-6 (4).

After that particular 2006 match, Roddick knelt to the ground and kissed it, proclaiming Cincinnati as one of his favorite tournaments (through the 2009 Cincy event, his record is 25-7 for a winning percentage of 78.1%). I wonder what he's going to do this time because I'm going to stick my neck out and predict that Andy will pull through in the Indian Wells final in three close sets. I could be wrong because it has become dangerous to underestimate Ljubicic, especially this week. Andy has won 7 of their 10 meetings, the last of which was four years ago, ironically at Indian Wells in the quarterfinals. For what it's worth, Roddick enjoys a 5-3 edge in hard court meetings with the Croatian. One of Ljubicic's hard court victories should be disqualified because it was the result of a retirement in a match where he was down a set but on serve in the second set in a major (so he would have had to win three sets to beat Roddick). Ljubicic had not even gotten to a break point opportunity in that match.

That retirement came at the 2002 Australian Open in the Round of 64. Andy had just won a particularly long first set tiebreaker, where Ljubicic had won 11 points in a losing effort and the match was on serve with Andy leading, 3-2 in the second set. That's not a knock on Ljubicic whatsoever (if you take this victory away from him), rather it reflects a belief that to win a match, you should have at least won one set or done something to indicate that had the set played out to its natural conclusion, that there was an excellent chance you would have won anyway. In think that in the BNP Paribas Open finals, it will come down to whomever serves and returns best. That is especially critical when you have a match involving two players with big service games. If Roddick wins, it will be his second victory of the year (the first being in Brisbane, Australia) and his fifth Masters Series win and 29th career title. If Ljubicic wins, it will be his first triumph in a Masters Series final in four attempts, his 10th career title and it would also be the biggest tournament title of his career.




[7] Andy Roddick (USA) [white cap] d [6] Robin Soderling (SWE) 64 36 63




[20] Ivan Ljubicic (CRO) d [3] Rafael Nadal (ESP) [red headband] 36 64 76(1)





Earlier Columns from this Event:

March 19, 2010 BNP Paribas Open: Roddick Roars Into The Semifinals, Soderling Upsets Murray; Jankovic / Wozniacki In Finals - Roddick, Robredo, Soderling, Murray
March 18, 2010 BNP Paribas Open: Jankovic, Stosur, Ljubicic & Nadal All Advance At Indian Wells - Nadal, Berdych, Ljubicic, Monaco
March 17, 2010 BNP Paribas Open: Nadal Advances, Djokovic Upset In the Round of 16 at Indian Wells - Nadal, Isner, Soderling, Tsonga, Roddick, Melzer
March 16, 2010 BNP Paribas Open: Baghdatis Pulls The Upset Of The Tournament - Federer, Baghdatis, Murray, Russell, Roddick, de Bakker, Wozniacki, Petrova
March 15, 2010 BNP Paribas Open: Djokovic Narrowly Avoids A Third Round Upset - Djokovic, Kohlschreiber, Berdych, Verdasco, Kleybanova, Clijsters, Nadal, Ancic
March 14, 2010 BNP Paribas Open: Sharapova Bounced Out Of The BNP Paribas Open - Federer, Hanescu, Sharapova, Zheng, Baghdatis, Clement
March 13, 2010 BNP Paribas Open: Double The Fun
March 12, 2010 BNP Paribas Open: Hit For Haiti in Indian Wells





Player Profile Index (Men) | Pro Tennis Showcase Archive | Player Profile Index (Women)


SUBSCRIBE TO THE TENNIS SERVER PHOTO FEED
All Tennis Server photography is copyrighted by the photographer and/or the Tennis Server, and all rights are reserved. You may not copy these images without permission. While you are welcome to create hyperlinks to Tennis Server web pages, you may not embed these images into other web pages or blogs without permission. To request permission, please use this contact form. Please be sure to clearly indicate exactly which photograph(s) you are requesting permission to use, as terms and conditions will vary depending on the photographer and the photograph.
---