BNP Paribas Open 2012, Indian Wells, CA, USA
March 17, 2012
Editorial by Vince Barr.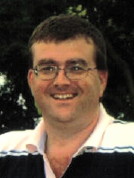 Vince Barr

Ivanovic Retires To Set Up An Epic Women's Final

My only complaint with the second women's semifinal on Friday night was that it didn't last long enough. As you probably know by now, Ana Ivanovic had to retire in the second game of the second set to Maria Sharapova due to a left hip injury. I'll talk about the injury more in detail later in the article. They played for an hour and 13 minutes before Ivanovic's retirement. The quality of tennis was at a very high level from both players. Ana's forehand was absolutely smoking and she had a number of winners with that shot, which played to her strengths. Both Sharapova and Ivanovic hadn't played each other in just over four years. Their last encounter prior to Friday night's match was in the finals of the 2008 Australian Open; a match that Sharapova won in straight sets, 7-5, 6-3. Their career head-to-head series was led by Sharapova, 3-2 with all three of Maria's wins coming on hard courts. Both of Ana's wins in the series happened back in 2007. She prevailed once in Tokyo's Pan Pacific tennis tournament in the semifinals (on carpet) that Sharapova had to retire from while Ana was leading 6-1, 0-1. The other Ivanovic win also came that year (in 2007) in the semifinals on clay at the French Open which Ana won in impressive fashion (straight sets, 2 & 1). Since they had not played in such a long time, their previous results were of little value in terms of predicting who would win this particular match. Granted, the fact that their semifinal showdown was on a hard court favored Sharapova since all three of her wins in the series came on that particular surface. But Ivanovic was playing well as the 16th-best player in the world, especially in this event which she last won in 2008. She had beaten Caroline Wozniacki in the Round of 16 and Marion Bartoli in the quarterfinals.

ESPN-2 was televising this particular match and featured Mary Joe Fernandez as the analyst with Chris Fowler doing play-by-play and Maria Shriver providing some on-court reporting. During warm-ups, Fowler took a bit of a personal shot against Ivanovic by pointing out that "this is a rare appearance in the SF of a big event for Ana; she hasn't been to the semis in one of these all that often," Fowler said. She did make it to the quarterfinals of this event last year. Her last big tournament semifinal appearance was back in 2010 when she made it to the semifinals in the Western & Southern Open in Cincinnati, Ohio; a match that I personally attended. There, she had to retire three games into her match against eventual tournament champion Kim Clijsters with a foot injury.

Anyway, Mary Joe Fernandez explained that "when you come back to a place where you've had good results, the memories help the confidence level. You heard Ana tell Pam (Shriver) before the match that she's been working so hard and I think she's really got it back to (the) basics of what works well for her; and that's running around, hitting her forehand, and attacking serves," Fernandez said. Fowler chimed in that losing confidence is easy to do in such an individual sport like tennis. "You somehow forget what got you to # 1, what got you the French Open title (in 2008)," Fowler said. Then he took another shot, which I felt was rather unnecessary and opined that "obviously, most of her problems (in recent years) have been between the ears mentally; she's had some small injuries," Fowler said. Fernandez agreed with his assessment, which is shared by many people on tour but then added some helpful context. "Absolutely, I feel that she became # 1 when she won the French, but it was so unexpected," Fernandez said. "Justine Henin had just retired (and) she was the clear # 1, about 1,000 points ahead of everybody else. Then, (the) expectations and pressure just got to (Ivanovic). But it's been a long time for her to deal with the nerves, the stress, the anxiety on the court and she really wasn't happy for awhile and now, she's enjoying herself," Fernandez thought.

Ivanovic was broken in the first game of the match and with a hold by Sharapova, quickly found herself down 0-2 in the first set. Ana held on to her second service game to get to 1-2 in the first set. With Sharapova serving, up 30-love in the very next game, Ivanovic hit an absolutely gorgeous return winner off her forehand on a Sharapova 2nd serve. Maria didn't even bother to run for it because the placement was so good that she realized she had no chance to get it. Fernandez exclaimed "That's just a huge forehand from Ivanovic. That (shot) puts so much pressure on her opponents (because they) know that if they don't hit it in the right spot, she's going to be able to run around and go for that winner. She makes the court look a lot smaller when she's moving well and she's looking to hit forehands," Fernandez concluded. That fourth game of the match turned out to be the longest of the night at about 11 minutes, and Sharapova held after six deuce points. Maria got her second break of the first set to go up 4-3. At 5-4 Sharapova in the first set, Ivanovic called for the trainer to assess and get treatment on her left hip, which was done off court. That took about eight minutes (from the last point of the ninth game to the first point in the 10th game).

Apparently, the injury had been bothering her for awhile and was not something that just cropped up in her match with Maria. After Ana held serve in the first game of the second set, she called her coach, Nigel Sears, to the court for a consultation. I'm not a huge fan of the WTA rule that allows for on-court coaching but in this instance, it provided some interesting background as to why Ana had to suddenly retire. Her movement looked good in the cool desert air and she had been absolutely crushing her forehand with several winners in the first set.

Nigel wanted to know how bad the injury was and told her "only you know how bad it is, you played great tennis (in the first set). There's nothing in it (in terms of her game that was causing her any obvious problems); you should have been a break up, easily. If you want to win the match, you're going to have to find some energy and keep your discipline in your set up around the ball. You really got to keep your discipline and keep the energy up or else it's going to fall away." I could not hear Ana's response to Sear's question about the severity of her injury but did manage to catch a few words when she told him that the hip issue had been bothering her since she woke up that day. She then told him that the injury was causing her some pain as she was trying to move around the tennis court, which is an obvious problem.

She also complained of a lack of energy to which Sears replied "well, you've got to give it your best shot, hang in while you can, OK? Do the best you can. If it's really too bad, then you have to stop; but don't play if you can't play properly," Sears told her. "Only you know how bad it is, OK? There's nothing wrong with your tennis. It's just your intensity level dropped a little bit in the last couple games, you couldn't get up to the serve and you didn't stay down on the ball and I understand (that she doesn't have much energy) and maybe that's why because you're playing some great tennis out there," Sears said. At the changeover, Ivanovic said to the chair that she was feeling some pain and wanted to see the trainer again in a few points. Before the next game was over, she told the chair that she just could not continue and was in too much pain. She was near tears when she said this, so I have every reason to believe that the injury was a legitimate issue for her and this was not some sort of gamesmanship on her account, trying to get more time to change tactics or some such thing like that. Then, Ivanovic walked over to Maria and told her she could not continue and Sharapova expressed condolences and walked to her chair.

ESPN2 tennis analyst (and former player) Pam Shriver talked with Sharapova after the match. Maria was the one, early on, who was showing some signs of physical discomfort in her left foot, but was able to play through it. Maria told Pam that "I wasn't feeling (all that) great today; I had a little ache in my (left) foot, but I guess these things happen towards the end of the tournament when you're playing a lot," Sharapova noted. "But I just tried to keep going. I didn't notice that she was injured until she called for that medical (timeout) and two games later, she (wasn't) feeling well; so yeah, it was a strange match in a way but I'm in the finals (but) I've got to work on getting better," Sharapova said.

Ivanovic's retirement now sets up a rematch of this year's Australian Open women's singles final between Victoria Azarenka and Maria Sharapova. It is also only the 3rd time since 2005 when the # 1 ranked singles player squared off against the # 2 ranked singles player in a WTA final. The first time was back in 2006 in Antwerp, Belgium, between Amelie Mauresmo and Kim Clijsters (Amelie won that match). The second time was in 2009 in Sydney, Australia, when Justine Henin defeated Svetlana Kuznetsova. Azarenka is undefeated this year in the 22 matches that she has played.

On the men's side, Roger Federer will square off against Rafael Nadal in the semifinals and Novak Djokovic will tackle John Isner in the other semifinal on Saturday. Both Isner and Nadal will have double duty on Saturday as they will play each other in the men's doubles final that starts at 4 pm. Isner will have had more time to recuperate since his singles semifinal against Novak will lead off the day's proceedings at 11 am Pacific Daylight Time (2 pm Eastern Daylight Time) with the doubles final not starting before 4 pm (7 pm Eastern). If Nadal and Federer go a long time, Rafa will have only the rest time provided by the women's doubles final that immediately follows the Nadal / Federer match between the American tandem of Liezel Huber and Lisa Raymond vs. Sania Mirza and Elena Vesnina.





Earlier Columns from this Event:

March 16, 2012 BNP Paribas Open: BNP Quarterfinals: Isner Overcomes Errors To Silence Simon
March 15, 2012 BNP Paribas Open: Djokovic Overcomes Adversity, Harrison Loses A Thriller, Federer & Nadal Both Advance
March 14, 2012 BNP Paribas Open: The Belarussian Express Rolls On, Nadal Beats Granollers & Federer Prevails Against Milos Raonic
March 13, 2012 BNP Paribas Open: Roddick Rolls Out, Caro Defeats Doubles Partner Arvidsson, & Harrison Dispatches Garcia-Lopez
March 12, 2012 BNP Paribas Open: McHale Overcomes Kvitova, Federer Fries Kudla While Radwanska Outlasts Pennetta
March 11, 2012 BNP Paribas Open: Lopez Massacres Murray, Harrison Trumps Troicki & Djokovic Dominates
March 10, 2012 BNP Paribas Open: BNP Paribas Open Men's First Round and Women's Second Round
March 9, 2012 BNP Paribas Open: BNP Paribas Open Men's Singles Preview
March 8, 2012 BNP Paribas Open: BNP Paribas Open Kicks Off In Indian Wells





Player Profile Index (Men) | Pro Tennis Showcase Archive | Player Profile Index (Women)


SUBSCRIBE TO THE TENNIS SERVER PHOTO FEED
All Tennis Server photography is copyrighted by the photographer and/or the Tennis Server, and all rights are reserved. You may not copy these images without permission. While you are welcome to create hyperlinks to Tennis Server web pages, you may not embed these images into other web pages or blogs without permission. To request permission, please use this contact form. Please be sure to clearly indicate exactly which photograph(s) you are requesting permission to use, as terms and conditions will vary depending on the photographer and the photograph.
---