BNP Paribas Open 2010, Indian Wells, California, USA
March 21, 2010
Editorial by Vince Barr.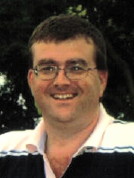 Vince Barr

Jankovic & Ljubicic Win BNP Paribas Open Championships

Jelena Jankovic defeated rising star Caroline Wozniacki, 6-2, 6-4 while Ivan Ljubicic found a way to win his first Masters Series tournament championship (in three tries) as he won a nail-biter over American Andy Roddick, 76(3) 76(5). The women's match was played first and featured a compelling storyline with Jelena Jankovic trying to recapture her form from a few years ago when she ended the year as the top-ranked women's singles player. Coming into the match, she was ranked 9th best in the world while Wozniacki held down the # 3 spot. Caroline had the more consistent year of the two players in 2009 which is why she had the higher ranking. While Caroline did not win any titles on the WTA Tour last year, she often went deep into the tournaments that she entered, reaching the quarterfinals round or better in 16 of the 26 events (61.5%) in which she entered, including the finals of the 2009 U.S. Open, where she lost to Kim Clijsters in the final, 57 36. That was her best showing in a major last year.

Contrast that with the year that Jankovic dealt with as she started 2009 as the top-ranked female, but lost in the Round of 16 at the Australian Open, lost her first match at both Indian Wells and Miami, reached the Round of 16 at the French Open, lost in the Round of 32 at Wimbledon and lost in the Round of 64 at the U.S. Open. She did win two titles, one in Marabella (Spain) on clay the week of April 6 (but that win only gave her 280 rankings points since it was an international series tournament with a 32-draw) and the other in Cincinnati, which is a Premier tournament that gave her 800 rankings points and a nice $350,000 winner's check. It's not that Jelena had a bad year, in fact, by the standards of most touring pros, they would gladly take the year she had. However, fair or not, the standards that Jankovic is now being held to as a former year-end top-ranked player have changed, so by those measures, she had an off year.

Going into this encounter, they had met on three previous occasions, all wins for Jankovic. Jelena also had some momentum entering this match as she was on a personal winning streak, winning all six of her previous matches against players ranked in the Top 4 in the world (Caroline was # 3 at the time of the match). Wozniacki was perhaps the media darling as the precocious youngster (an incredible 19 years old and that highly ranked; quite an accomplishment) looking to win the biggest title of her brief career (she turned pro in 2005 at the age of 15). While not trying to predict the outcome, Tennis Channel's Tracy Austin noted that as far as Wozniacki's game went, "The thing that has most improved this year has been her serve; she keeps getting more legs into it and you can see it in her more extreme knee bend. This gives her more "pop" on her first serve and she has shortened up her backswing on her forehand as well. It doesn't break down and is a more consistent shot for her with deeper penetration," Austin concluded.

Jelena was quick out of the starting gate (to use a horse racing analogy) as she broke Caroline in the very first game of the match. She then held her own serve to go up 2-0, putting additional pressure on the youngster from Denmark. It was a sign of things to come as Wozniacki was actually broken three times in the first set to give Jankovic an easy first set lead, 6-2. Caroline looked to be a bit tentative at the net and Austin noted that she had a conversation with one of her coaches, Sven Grosfeld, who told her that Caroline's volley needed some work but that they essentially could not work on all of her shots at the same time as players get confused if you try that approach with them. You wouldn't think that a highly-ranked player such as Wozniacki needed much work on her shots, but when you consider her age of 19 as well as the fact that she is just growing into her body, it makes complete sense that despite her lofty accomplishments thus far in her brief career, she has a long way to go to reach her full potential. And if that is the case, she might be dominating the tour in a few years. She definitely has the game to cause a lot of problems for the other women on tour and she will only get better.

Wozniacki's parents are actually Polish, but they came to Denmark before Caroline was born in order to maximize Piotr's professional soccer career (he is her father and main coach). The entire family is quite athletic besides her dad's soccer career (he is now retired); her mother has played volleyball for the Danish national team and her brother, Patrik, plays professional soccer in Denmark. Not only does she have model-quality looks, she apparently speaks eight languages (but she adds that she is not fluent in all of them). Getting back to the match, she was down 0-4 before she recorded her first winner. Wozniacki held for the first time in the match to make it 4-1 Jankovic, and then managed to recover one of the breaks of serve on Jankovic's serve to get to 4-2, but that was as close as Jelena was willing to allow her to come in the first set. In her very next service game, Wozniacki got down love-40 and was broken for the third time at 5-2 making the first set a rather moot point. Jelena easily closed out the set by holding her own serve. In the set, Caroline had only 5 winners against 21 unforced errors which explains much in the way of the beating she absorbed early on.

While this was going on, Austin noted that Jankovic will soon have a house in Southern California that she is having built for herself in Rancho Santa Fe (near San Diego) and it is not anything close to an ordinary house, even by elite professional player standards. This house, which might properly be called a mansion, is 20,000 square feet in size, has a 10-car garage (to accommodate her collection of Porsches), has a pool, tennis court and a home theater that might be better than your local cinema. However, she still has a little ways to go to catch up to National Basketball Association player LeBron James, whose mansion in Akron, Ohio, is 35,000 square feet, has an indoor pool, seven-car garage, full size basketball court (naturally) as well as a bowling alley and a two-story walk-in closet. Some people just don't know how to live, do they? Austin also noted that Billie Jean King would be proud with the gender equity as it applied to this event since the winner's check for the women (at $700,000) was larger than the winner's check for the men ($600,000). Then she added that she will probably need all of that check to continue building her house in California -- it should be ready by the end of this year.

The second set was not much better for Wozniacki than the first was and Austin noted that "Jankovic has got her on a string with depth and then mixing in a couple of angles to widen the court. Wozniacki is also not getting enough done with her forehand and Jankovic is totally picking on that side," Austin said. Caroline did try to change tactics in the second by coming to the net a lot more frequently, but Jankovic's speed in getting to some balls rendered this tactic useless. To add to Caroline's misery, her biggest serve of the match (at 109 mph) was returned for a clean winner by Jelena without a lot of effort. In response, Brett Haber of the Tennis Channel noted that despite Wozniacki holding on to her serve at 1-2 in the second set, she might be wondering "what else do I have to do (to get back in this match)." My advice: cut down on your unforced errors and pick a different day to play because Jankovic was simply too good for her to beat this afternoon.

Austin noted that "Jankovic played extremely well today, so solid, back to her consistent self, using powerful ground strokes, hitting the ball early, controlling the points, mixing in depth and angles. It is excellent to see her back because she is such a charismatic character on court and has a big personality that is good for the game." Wozniacki picked up the consolation prize of $350,000 in the match which took an hour and 24 minutes to play. Caroline had a total of 11 winners in the match but 34 unforced errors to go with it, leaving her plus / minus at a rather dramatic -23; in comparison, Jankovic had 18 winners and 28 unforced errors for a -10 but was able to benefit from the 13 free points she received courtesy of Wozniacki's many errors. Most critical was the fact that Jankovic was able to break her younger opponent at will, going four of five in this category whereas Caroline was only able to break Jankovic once in two opportunities.

The men's championship pitted evenly-matched Andy Roddick against Ivan Ljubicic, both of whom were big servers with great ground games to back them up. Going in, Andy had an advantage of seven wins out of their previous 10 matches but Ljubicic was riding some significant momentum as a "giant killer" this week in taking down the world's second-ranked player in Novak Djokovic and the third-ranked player, Rafael Nadal, in subsequent matches. In addition to all of that, Ivan also celebrated his 31st birthday on Friday and capped that celebratory week off with his biggest tournament win of his career and first Masters Series title in three previous attempts.

In two of those three Masters Series finals he had lost, Ljubicic was victimized by Roger Federer and Rafael Nadal. When I thought that Roddick might win this match (in yesterday's semifinal commentary), I discounted the momentum that Ljubicic had going for him and did not really think about how the playing conditions probably benefited him more than they did Roddick. Still, it was an exciting and extremely close match that went down to a few points either way that determined the winner in a 76(3) 75(5) win for the Croatian. Entering the match, Roddick had won 28 titles in 47 championship matches (59.6% success rate in title matches), which is third best for active players on tour in terms of titles won. It will surprise no one to learn that Roger Federer is # 1 with 61 titles and Rafael Nadal is # 2 with 36 championship trophies. Ljubicic had appeared in his 21 title matches, but had a losing record with only 9 wins and 12 losses, including the three previous appearances in Masters Series finals where he was winless prior to the BNP Paribas Open championship match with Roddick.

While she was not predicting any winner prior to the match, Tracy Austin noted that "We always knew that Ljubicic had that huge first serve but his second serve has so much kick as well. Because the courts are slow, (his shots) really bite in the thin air and it kicks up even more (than it usually does). So, his opponents have really struggled with his serve," Austin said. She also noted that "he had 17 aces yesterday against Nadal and 66 overall to get to the final. It's tough to beat a guy who is serving that well," Austin concluded. Talking about Roddick's game, Brett Haber noted that "people talk about the fact that a second grand slam win has been hard to come by with Federer standing in his way but he has really been one of the most consistent players on tour." Austin agreed with that assessment and noted that "He's ended each year in the Top 10 for the last eight years in a row and has won (at least) one title each year for the last nine years," Tracy said. After talking with him prior to today's final, she said that "What he really likes about his game this week; he's serving great by holding 93% of his service games, but his return game has been phenomenal. He's very excited about the way he's returning and that is going to be the key for him playing against Ivan Ljubicic today," Austin concluded.

Neither player returned the other player's first serve very well, and that was to be expected as both possessed extremely talented serving abilities. For the match, Roddick won only 7 of 54 first return points (13%) while Ljubicic was not much better in converting 9 of 52 (17%). Roddick was a +12 in plus / minus with 28 winners against only 16 unforced errors while Ljubicic was a +14 on 43 winners and only 29 unforced errors. While both players had extremely high percentages of first serve points won, Ivan was slightly better with 87% (47 of 54) and Andy had 83% (43 of 52). Stop and think about those numbers for a minute. This means that Ljubicic only lost 7 points on his first serve all day long while Roddick lost a total of 9 points on his first serve. Andy was better in winning points off his second serve converting 13 of 20 for 65% while Ljubicic won only 21 of 42 for 50%. Ironically, both players won an equal number of total points won (74) with the difference being in the tiebreakers where Ljubicic was a little bit better.

Tracy thought that Andy had been able to improve his backhand and said that, while "it's never going to be a Rafael Nadal backhand, it's so much deeper, so much more reliable and he has good accuracy with it." However, "there is still a big difference between Andy's forehand and backhand. His forehand has so much more penetration," Austin concluded.

Andy was quite gracious in defeat at the championship ceremony by saying that "First and foremost, I'd like to congratulate Ivan on having such a great week," Roddick said. Then he opted for a touch of humor and continued with "I don't know how much of this is true, but about a year ago, there was some talk in the locker room that you were maybe close to stopping tennis. I don't know if that's true or not, but let me just say that we would have lost a hell of a player. I'm not so glad that you're out here today, but in general, yes," Roddick said to roars of laughter from the crowd. Ljubicic returned the compliments to Andy by noting that "Congratulations for reaching the finals here for the first time. I have to say that watching you play, I get inspired to work hard because of the amount of energy that you put into the court is just tremendous. Hopefully, you will keep going this way and win some other major titles," Ljubicic said.

The event was very well attended as over 340,000 spectators broke last year's record by over 10,000 people; quite an accomplishment in the midst of the current economic recession.




[6] Jelena Jankovic (SRB) [green dress] d [2] Caroline Wozniacki (DEN) 62 64




[20] Ivan Ljubicic (CRO) d [7] Andy Roddick (USA) [white cap] 76(3) 76(5)





Earlier Columns from this Event:

March 20, 2010 BNP Paribas Open: Ljubicic Shocks Nadal In Semifinals, Advances To Play Roddick In Finals - Ljubicic, Nadal, Roddick, Soderling
March 19, 2010 BNP Paribas Open: Roddick Roars Into The Semifinals, Soderling Upsets Murray; Jankovic / Wozniacki In Finals - Roddick, Robredo, Soderling, Murray
March 18, 2010 BNP Paribas Open: Jankovic, Stosur, Ljubicic & Nadal All Advance At Indian Wells - Nadal, Berdych, Ljubicic, Monaco
March 17, 2010 BNP Paribas Open: Nadal Advances, Djokovic Upset In the Round of 16 at Indian Wells - Nadal, Isner, Soderling, Tsonga, Roddick, Melzer
March 16, 2010 BNP Paribas Open: Baghdatis Pulls The Upset Of The Tournament - Federer, Baghdatis, Murray, Russell, Roddick, de Bakker, Wozniacki, Petrova
March 15, 2010 BNP Paribas Open: Djokovic Narrowly Avoids A Third Round Upset - Djokovic, Kohlschreiber, Berdych, Verdasco, Kleybanova, Clijsters, Nadal, Ancic
March 14, 2010 BNP Paribas Open: Sharapova Bounced Out Of The BNP Paribas Open - Federer, Hanescu, Sharapova, Zheng, Baghdatis, Clement
March 13, 2010 BNP Paribas Open: Double The Fun
March 12, 2010 BNP Paribas Open: Hit For Haiti in Indian Wells





Player Profile Index (Men) | Pro Tennis Showcase Archive | Player Profile Index (Women)


SUBSCRIBE TO THE TENNIS SERVER PHOTO FEED
All Tennis Server photography is copyrighted by the photographer and/or the Tennis Server, and all rights are reserved. You may not copy these images without permission. While you are welcome to create hyperlinks to Tennis Server web pages, you may not embed these images into other web pages or blogs without permission. To request permission, please use this contact form. Please be sure to clearly indicate exactly which photograph(s) you are requesting permission to use, as terms and conditions will vary depending on the photographer and the photograph.
---