Clijsters Conquers Cincinnati, Federer Finishes Fish
By Vince Barr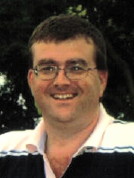 Vince Barr
The year 2010 was destined to be a watershed year for the Western & Southern Financial Group Masters and Women's Open. It marked the start of a two-year facility upgrade project that is virtually unprecedented for the longest professional tennis tournament still held in its original city. The roots of the tournament go all the way back to 1899, when it was first held at the Avondale Athletic Club, which is now part of the campus of Xavier University in Cincinnati. The tournament predates the Rose Bowl, the establishment of the Davis Cup, the first World Series, the first Indianapolis 500, the automobile and of course, the airplane. The first tournament featured neither prize money nor a trophy. The winner of the Gentlemen's Singles championship won a Rookwood Ale Set, consisting of a tankard and six mugs that cost $150 (equivalent to about $3,100 in today's dollars) as noted in the book From Club Court to Center Court: the Evolution of Professional Tennis in Cincinnati by Phillip S. Smith, edited by Eric Duncan.

In the 111 years since this tournament began, things have changed quite a bit. But as far as tennis goes, perhaps nothing paralleled the facility upgrades that started last year and will culminate next year as the physical layout expands by nearly 40% in order to accommodate both men's and women's events being held simultaneously. While it is true that tournaments in Indian Wells, CA as well as Key Biscayne, FL have run both men's and women's tournaments concurrently for many years now, this tournament format is unique to the Midwestern U.S. Due to the excellent timing of this event in the U.S. Open Series, it serves as the premier warm-up tournament for the U.S. Open, the Crown Jewel of all the tournaments leading up to the last grand slam event of the year.


The Lindner Family Tennis Center
In the last year, the tournament spent $10 Million of private money to rebuild the player locker rooms, establish new training, eating and player relaxation facilities, rebuild and greatly expand the press box, build a new stadium deck over center court and upgrade many other aspects of the event that would be too numerous to mention. The new player facilities building, to be named the Paul Flory Player Center, honors the tournament chairman emeritus, Paul Flory, who rescued the tournament from nearly certain extinction back in 1975. Although the tournament has always enjoyed widespread popularity, back then, sponsors were hard to come by. That was in a different era when corporations had not yet been able to assess value from sponsoring professional athletic events. In some ways, the circumstances pressing upon this event in the mid-70s were similar to those that had been recently affecting the former RCA Tennis Championships in nearby Indianapolis, Indiana. While it is always important for events to sell as many tickets as possible, it is ultimately the sponsors who pay the bills to a large extent. If you don't believe that statement, ask yourself when was the last time you watched any athletic event on television without commercials interrupting the action from time to time?

Without major sponsors funding tournaments like the Western & Southern Financial Group Masters, these events would simply not exist. You saw evidence of this recently when the AVP (Association of Volleyball Professionals) disbanded their organization and ended their season prematurely over a lack of funding. Obviously, corporations won't sponsor any professional athletic event unless they see some benefit in it for themselves, which usually results from increased corporate visibility, attraction of new business opportunities and incremental sales which exceed the cost of their sponsorship. If there's no profit in it, they won't do it. Period. End of story. Case closed.

Paul Flory had recently retired from Proctor & Gamble in the mid-1970s when he joined this event. It was in serious jeopardy of either moving to another city or disbanding entirely. Fortunately for Cincinnati tennis fans, he was able to strengthen the event and secure funding which paved the way for the event to become what it is today. Without doubt, it is the single most important summer North American hard court professional tournament in existence preceding the U.S. Open. All the top players make certain to play this event prior to the Open unless they are injured. So this tournament routinely features the best players, which makes it ideal for them to strengthen their games prior to the year's last grand slam.

The 2010 upgrade featured enhancements to the press area including giving reporters covering this event their own cubicle with a locking cabinet to secure our laptops for the night. Each workstation had a 19-inch flat screen television to keep up with action on center court as well as other courts, including player interview rooms, practice courts and so forth. Everything about this event went from first class to best in class. The players themselves raved about the new facilities. Novak Djokovic really liked the renovations to the player's lounge and restaurant. Andy Roddick congratulated the tournament on the upgrade since "they've shown a commitment to keep this tournament here for long after I'm done playing." Next year, there will be four new practice courts as well as two new stadiums, one of which will accommodate 4,000 patrons and be the new Court # 3. It is envisioned to be the third television court as the tournament broadcasts to over 150 different countries throughout the world.

The fans will most notice the improvements to the grounds next year with all the new courts and enhanced fan areas. This will include an expanded food court, larger retail areas and a completely new main entry to the grounds and relocated ticket windows. This was the last year that the women's event preceded the men's tournament. All of the facility upgrades were done for the sole purpose of hosting both men and women at the same time next year, almost like a miniature grand slam event. The obvious differences of course will be that the tournament will be played over one week rather than two as the case is with a slam; the format will still feature best of three sets rather than best of five; there will only be one off day for players during the week rather than every other day as is the case at a slam; the number of players will be 56 for each men's and women's event rather than 128, and as far as I know, there will not be a mixed doubles event. So, while no one is talking about this event being the equivalent of a fifth grand slam, the fact remains that it will be as close to a slam as you can get without actually being in New York, London, Paris or Melbourne. And it is the only place in the Midwest where you can see the top women players in the world getting their games ready for New York.

In terms of actual tennis that was played here this year, you'd have to go a long way to find a more popular player in Cincinnati than Kim Clijsters. She had been coming to this event many years ago when she was dating Lleyton Hewitt. She always spoke well of the event and was impressed with how much the tournament did to meet the needs of the players. So, it really was no surprise that when Clijsters decided to return to competitive tennis last year, she made her first stop in Cincinnati. She lost in the quarterfinals to Dinara Safina in straight sets, 6-2, 7-5. Despite the straight set loss, Kim was very complimentary of Safina's game and noted that "Dinara played some of her best tennis that I've seen of her today; even better than the last few matches that I played against her. I think it was by far the best she's ever played against me," Clijsters said. "She doesn't give you the opportunity to just step in and put pressure on her. I think she hits the ball extremely deep and down the middle of the court. So, you know, it's a very good tactic game plan that she's developed in the last few years; obviously it's worked. It's put her in the best spot up there. Like I said, she has such a different game than a lot of girls out there. I kind of feel like I want to go out there right now and do it all over again and try to figure out a few things out there. But obviously that's not possible," Clijsters lamented in 2009.

Flash forward a year and it was a different story. Ironically, the two players had not faced each other since their last match in Cincinnati and that is precisely who Kim drew as her second-round opponent in the 2010 Western & Southern Financial Group Masters Women's event. Because she was one of the top eight seeds here this year, Clijsters did not have a first-round match whereas Safina played Roberta Vinci of Italy in the first round. Safina disposed of Vinci in straight sets, 7-5, 6-4 to set up her rematch with Clijsters. Safina has struggled with injuries this year on tour and her ranking had suffered a little bit as a result. But Safina did not use that as an excuse for why she lost to Kim this year in a score line that was eerily similar to the one last year, just in reverse order (7-5, 6-2 rather than her win from last year of 6-2, 7-5). "Well my injury is kind of a side effect from my back injury. So the back is better, but they told me that now it's gonna affect my hip because that was never working properly (during her back injury), so I'm going to feel the hip," Safina said. "I'm not going to use it as an excuse because I can practice and play. But it's there the whole time and it's a little bit like stopping some points because I'm not thinking through my shots due to the physical discomfort. The injury doesn't affect me while I'm actually playing; it only hurts when I stop. I can play my forehand, backhand and serve," Safina observed.

I asked Dinara whether or not her hip injury would get better if she chose to rest it more. That thought already occurred to her and she asked her doctors the exact same question. They told her that, unlike her back injury which did improve after resting it more, the hip would not improve with rest because the problem was in the underlying muscles. Basically, these were the same muscles that she would need to use everyday in ordinary activities, like walking. So, since the pain was going to be there regardless until those muscles had an opportunity to get stronger, she figured that she might was well play with it since she would not make things any worse by continuing to play. Her injury was not going to keep her out of the U.S. Open, she noted.

Kim noted that the biggest difference in this match with Safina was that it wasn't her first tournament back since resuming competitive play. So she had an adjustment process to go through last year in her match with Dinara that wasn't the case this year. "I had not played any of the players at the time, so everything was kind of new," Clijsters noted. "Going back to last year's match, she was playing a lot better than she has been in recent months. I think last year she didn't miss much and was serving incredibly well with really heavy ground strokes, stepping in whenever she had a short ball and just going for the winners," Clijsters thought. "Now that she's had some injuries, I think she's just looking for those few matches in a row that she can win and get that confidence back. So I knew that if I could hang in there, even when the match was at 5-All (in the first set), and don't give her those easy mistakes for points, I had a chance to beat her even though I wasn't playing my best tennis," Clijsters opined. "However, on the critical points, you have to try not to give your opponent any easy mistakes. Towards the end of the match, I forced her to go for a little bit more and she made some mistakes on her backhand, which is her best shot. And that's also a good feeling to have, knowing that she's trying to do more with her backhand and it's not going the way that she wants it to," Clijsters observed.

Kim's next match was with American qualifier Christina McHale and Clijsters immediately removed any suspense from this match by breaking McHale's first service game en route to a 6-1, 6-1 demolition of the young American. The match took just over 63 minutes to play, but in some respects, trying to draw any conclusions from this match didn't make a lot of sense primarily due to the fact that McHale is just 18 years old and learning how to play as a tennis professional. She has been playing mostly ITF events on tour this year in an effort to build her ranking; which is a lot like the challenger circuit on the ATP. In that regard, this has been a very successful year for her as she started out the year ranked # 231 and after her stint in Cincinnati, she was ranked 132; not bad for eight months of work!

Kim's quarterfinals opponent was Flavia Pennetta of Italy. They had only played once before with Clijsters winning five years ago in Toronto, 6-0, 6-1. This encounter was a much closer affair with Kim narrowly edging the young Italian, 7-6 (6), 6-4. Kim got a lot more looks on Pennetta's second serve with 14 break point opportunities, but only three breaks of serve (21% success rate on her break point opportunities). Flavia was more successful in her break point chances with a 2 for 5 conversion rate of 40%; the problem for her was that she had far fewer chances to break Kim's serve. And a lot of that was due to the fact that Kim got more of her first serves in play with a 66% performance for the match vs. Pennetta's 52%. Kim was slightly better in her return game off Pennetta's serve (winning 44% of those points with 43 of 97 such points in her favor) than was Flavia, who only managed to score in 36% of Kim's service points in play (28 of 78).

In the Pennetta match, Kim had 39 unforced errors, which I thought might have been due to the excessively muggy conditions with the attendant high humidity. Clijsters refused to use the conditions as an excuse for why she had so many unforced errors. "Obviously your hands are a little bit wetter than playing in a drier kind of atmosphere," Kim noted. "But that's not the reason why my unforced errors are there. They're there because I still don't feel that everything is going naturally the way that I would want it to go," Kim thought. "I'm really just trying to work for each point, and obviously sometimes I want to play without having to worry about not feeling the shot. And then obviously you have to take some risks once in a while and you're gonna make some unforced errors. But some of the best matches I've played happened where I was in some kind of zone, where I was hitting my shots without having to think about them," Kim continued. "You step into the court, move forward, stay on top of your baseline and don't let the opponent push you away. And obviously, you know, when you don't have that rhythm, it's hard to play your best from the beginning. I felt that there were moments where it was good and moments obviously where it was not good. When I play against Flavia, she's become more aggressive. She hits definitely more winners than probably what she used to hit even a few years ago. But on the other hand, she's consistent from the baseline, so you kind of have to go for a little bit more to try to just raise your level during the rally," Clijsters concluded.

There wasn't much to say about Clijster's semifinal match against Ana Ivanovic, who had to retire after only three games were played when she strained her left ankle ligaments. Fortunately, the injury was not serious, but you could tell from the way she moved that it was quite painful and impossible for her to continue the match. Everyone was disappointed, including both participants. Kim regretted that she wasn't able to finish the match and noted that she suffered a similar injury a few years ago during Fed Cup play. Ivanovic thought she heard something crack, which scared her, but the MRI turned out to show just a strained set of ligaments, which was a relief. Still, she had been playing very well all week long and it was nice to see her come back from her litany of injuries that she had suffered in recent years. Those injuries were largely responsible for her ranking falling into the mid-60 after having achieved the # 1 spot on June 9, 2008. Unfortunately for the tennis patrons in Montreal, she skipped the Rogers Cup this year because she was not given a wild card when she requested one a few months ago. That was a case where tournament officials thought that her level of play had fallen off and did not, in my opinion, consider the impact that her injuries had on her ranking. I wrote in more detail about the Montreal controversy in my daily match reports from the tournament, so I will refer you there for more information on that particular situation if you are interested.

The finals pitted Maria Sharapova against Clijsters and the two had not played each other for a few years. Prior to this year's finals encounter in Cincinnati, the last match they had played against each other was in the semifinals of the 2007 Australian Open. Sharapova won that match rather easily, in straight sets, 6-4, 6-2. This year's championship match was interrupted twice by rain and that swung the momentum of the match. Sharapova was up a set and a break before the rains came, and the break proved pivotal as Kim had time to go back to her hotel, change outfits, figure out what wasn't working and came back mentally refreshed. She held her next service game after the rains went away, then got the break back to even things on serve. Eventually, she was able to force a deciding third set with her win of 2-6, 7-6 (4), 6-2.

After the match, Kim explained how she was able to come back mentally refreshed after the rain delay. "When I went inside, I kind of had one positive and one negative thought," Kim explained. "The positive was that I actually felt pretty comfortable playing the ground strokes against her. I was really hitting the ball well from the baseline and moving her around. I think that part of my game was good, but obviously my serve was kind of nowhere to be found. So that was frustrating. Obviously it puts a lot more pressure on your return games as well (when your serve is not working)," Clijsters continued. "Because, you know, a few times I had some break chances, and you kind of feel like, okay, I have to take these chances if I want to stay with her in that game. But obviously when the rain delay came, I came out here and I just stayed focused on my ground strokes. Again, my serve still wasn't great, but I was able to just battle through and I think kind of just be aggressive from the beginning onwards," Clijsters concluded.

After the women left, the men took center stage and many of the questions revolved around Roger Federer; specifically, what was the matter with his game? To some extent, those questions are, at best, ridiculous to anyone who follows the game seriously. It wasn't as though Roger fell out of the Top 10. In fact, his lowest ranking this year was # 3. His peers rallied to Federer's defense by pointing out that it wasn't as though Federer's level had dropped, it was more like the other players had been able to narrow their gap with improved play against him. It kind of reminded me of a comment Pete Sampras once made when discussing his dominance of the game in the 1990s when he noted that he won many matches based on reputation alone. In other words, his opponents thought that to be able to beat him on any surface other than clay, which was obviously his worst surface, they had to play flawless tennis and hope that he had a bad day at the office. It is a rare day when anyone, even the top players, can play flawless tennis against anyone other than perhaps someone just starting out on tour that is ranked several hundred places below them and does not represent a serious threat to their game. So, going into a given match, it was almost like Pete had a break up on them before the first ball was ever tossed to begin the match. In my opinion, what has changed is that Roger doesn't go into his matches with the same advantage he used to enjoy over his fellow pros. They still know that they are going to have to play their best tennis in order to have any sort of chance to win the match. But rather than seeing their challenge of winning their match against Federer as impossible or unlikely, they begin the match with more confidence where they think it is possible to beat him. The change is a subtle one, but it has leveled the playing field. Even Roger, great as he is, is not perfect. So players have come to believe that they now have a chance to beat him whereas before, that was not necessarily the case. A good case in point was last year's title match between Federer and Novak Djokovic. With some level of seriousness, Djokovic bemoaned the fact that he had been born at the wrong time. That sentiment implied that if not for Federer's dominance of the game, he could have routinely won a lot more slams that he had been able to do.

All the players I spoke to personally on the topic of Roger's "rut" were careful to note that the gap had been narrowed, not eliminated. Another component of what the media seems to think of Rogers' recent "poor" performance (no titles since the Australian Open this year before Federer's title win in Cincinnati) had to do with some false expectations on their part. Granted, this is just my opinion, but consider how 2009 was such a banner year for Roger both on and off the court. I mean, realistically, there really was nowhere for him to go but down absent a Herculean effort to repeat those same results. Consider all of the following facts about Roger's game in 2009: (1) He was the runner-up to Nadal at the Australian Open, when he cried on court after losing a difficult finals match to his younger Spanish rival; (2) he rebounded to win his first (and perhaps only) French Open title, which completed his career grand slam; (3) he won an epic match at Wimbledon which was the longest championship final on record there (5-7, 7-6 (6), 7-6 (5), 3-6, 16-14); (4) was present to witness the birth of his twin girls, Charlene Riva and Myla Rose with wife Mirka on July 23rd, 2009 and (5) was the runner up at the 2009 U.S. Open to Juan Martin Del Potro.

Now, let's do the math here: two grand slam titles, two more grand slam finals, completion of a career grand slam (becoming only the sixth player to achieve that lofty accomplishment), the birth of your twin daughters and you expect the on-court performance to be the same (or better) in the very next year? Are you nuts? If you really believe that kind of performance should happen each year for even the world's best player, you're smoking something that just isn't legal! Either that or you don't understand the grueling aspects of the sport played at its highest level by some very talented people who have nothing to lose when they play against you. Welcome to Roger's world, as he explains his perspective on his "challenging" year.

"Well, in terms of playing, I had a wonderful summer last year with the French and Wimbledon, which wasn't case, you know, this year. But last year, after the Australian Open when I lost to Nadal, people were also talking about how I was on a huge decline. I cried on center court at the Australian Open, which people misinterpreted thinking that I had just lost my mind rather than consider the fact that I was merely reacting to a very difficult loss in a championship match of a grand slam final," Roger explained. "Nobody ever believed I would come back. I won two slams and played the finals of the US Open and won the Australian Open (this year). So then everything changes and because I wasn't able to win either the French Open or Wimbledon this year, things are all bad again. So public perception of my game moves very quickly; I know the rules and how it all works," Roger noted.

"But for me, it's important that I'm happy with my game. I think I got a bit unlucky through the spring with Miami and Indian Wells. I think that was a bit unfortunate that I lost two matches in tiebreakers (at Indian Wells, losing at 4 points in the third set tiebreaker to Marcos Baghdatis and in Miami, losing at 6 points in the third set tiebreaker to Thomas Berdych)," Federer continued. "Those losses didn't give me any chance to go further (in the tournament) or give me an opportunity to win it. Because on hard courts in the States usually I'm pretty good. That was a bit of a pity. And then on clay I lost three of the four matches I played in the rain. I'm not complaining. It's the same for both players, but maybe with my confidence being just a bit lower, that kind of result didn't help matters any," Federer noted. "Plus I managed to play some good players. I mean, they all played well against me. Some of them were dangerous; some maybe I didn't play so good on the day. The next thing you know, it's like the summer is over and you're on the hard courts again for eight or nine months. That's why I'm very happy with how I played in Toronto. I fought hard and was able to turn it around a bit and get those close matches going my way. Now we're gonna be on this kind of a surface for the next eight months, so I think this is a very important start for me, playing well on the hard courts again," Federer concluded.


Roger Federer d Mardy Fish 67(5) 76(1) 64
to win the 2010 W&SFG Masters Title
To say that Roger has been very good in his play within the United States would be a mild understatement. Through the 2010 Western & Southern Financial Group Masters tournament this year, his record in the U.S. is a sterling 149-31, all on outdoor hard courts. That equates to a winning percentage of 82.8%; for the mathematically challenged out there, that means that out of every 10 hard court matches Federer plays in the United States throughout his career, starting from when he turned pro back in 1998, he will typically win more than eight of them. That record does not include the occasional walkover, but it does include matches that were started but where the opponent had to retire due to injury. But those wins are very few and far between, though he did benefit from one such match here when his second round opponent, Denis Istomin, had to retire after only seven games were played in the first set. Then, Philipp Kohlschreiber was unable to play his Round of 16 match with Roger and withdrew due to a right shoulder injury. So, a retirement and a walkover essentially propelled Federer into the quarterfinals here against Nikolay Davydenko without Federer doing much in the way of earning the quarterfinals on his own. However, listening to his press conferences this week, he would have rather played those matches to their conclusion instead of getting into the quarters due to circumstances beyond his control.

While it would be an overstatement to say that Roger was worried that he might be lacking in match practice on the traditionally faster courts in Cincinnati (as compared with either Toronto or Montreal), he did express a degree of relief after his quarterfinal match with Davydenko. While Nikolay was ranked # 6 in the world, Roger had absolutely no problems disposing of him in a straight sets win, 6-4, 7-5. "Well, now that I won today, the rest was perfect," Federer mused. "But not having a match yesterday (with Kohlschreiber) created a bit of uncertainty in my mind. I wondered, do I have enough play on this kind of court to do well under match conditions?," Roger explained. "So I was really hoping to kind of get a decent match in today, play solid, and come through and then feel really like I am really in the tournament. Prior to today's match with Davydenko, I really didn't feel that way. So there's a bit of a sense of relief from my side. Right off the bat, beating a top 10 player is not an easy thing to do, you know. Nikolay was playing well at the beginning of the season and then had some injuries to deal with after that. But he's not an easy player to deal with, I know the danger his game presents all too well. He's the reigning world champion, so it was a tough match for me. But I felt like I played really good considering I had not played well this week yet," Federer said.

The semifinal round featured Federer against Marcos Baghdatis. Marcos had been playing well, starting with his first round upset of Marin Cilic, 6-4, 7-5. The young Cypriot then proceeded to slice through the draw like the proverbial hot knife through butter. He beat Thomaz Bellucci, Thomas Berdych and Rafael Nadal before he played Roger in the semifinals. That kind of performance would cause anyone to take notice of how well Baghdatis was playing. Nearly everyone expected Nadal to beat Baghdatis and setup a semifinal encounter with Roger but Marcos did not want to go away just yet. Baghdatis played like he had nothing to lose but Roger was not to be denied, beating him solidly, 6-4, 6-3. That set up the title match with another unexpected finalist, Mardy Fish. Just like most of the media overlooked Baghdatis by favoring Nadal, we also overlooked Fish, who beat Andy Roddick to get to the championship match.

Fish had made some drastic changes to his physique in the last year, dropping over 30 pounds. He overhauled his diet and had to swear off eating fast food. In a scene familiar to dieters everywhere, wouldn't you know that right outside his hotel room in Mason was a Five Guys Burgers and Fries! Fish confided to the assembled media that he was salivating all over his window drooling over the prospect of eating one of their products. But in all seriousness, Fish was more than happy to make those changes since it greatly extended his stamina on court and improved his overall game. His progression in the rankings also showed the positive result of his lifestyle changes. After Wimbledon, his ranking was 73. He went on somewhat of a tear this summer, winning two tournament titles in Newport, Rhode Island (where he defeated Olivier Rochus, 5-7, 6-3, 6-4) and in Atlanta, where he beat fellow American John Isner, 4-6, 6-4, 7-6 (4), prior to coming to Cincinnati. By making the finals here, he propelled his ranking to # 21 which is an improvement of over 50 spots in two short months.


Finalist Mardy Fish
And Mardy was not content to stop there, even though his record against Federer was a horrific 1-5. That dismal performance against Federer is similar to nearly everyone else on tour not named Andy Murray (who is 7-5 against Roger prior to the 2010 U.S. Open) or Rafael Nadal, who happens to be 14-7 against the Swiss Maestro. Just like Baghdatis' match with Federer a day earlier, Fish played like he had nothing to lose, either. In a sense, that was actually correct as Mardy has no points to defend after New Haven this year, since he lost in the first round of that event last summer. Then he had to shut down his year because of injuries. So, any points he was able to earn from here on out to the end of the year is just icing on the cake. He gave Federer a run for his money as he took the first set but was unable to hold on in a 7-6 (5), 6-7 (1), 4-6 loss to the defending 2009 champion. Fish was only broken once in the whole match and that came in the third set. Aside from the second set tiebreaker, in which he admitted that he did not play very well, Fish was consistently in all the points that he played. That might not have been the case a year ago, when he had the extra weight on his 6'2" frame.

What really set the tone for the championship match was the fact that Fish managed to hold on to his serve in the third game of the match. That game, which featured several deuce and ad points, for and against his serve, lasted 11.5 minutes by itself. I asked Mardy if that was a pivotal turning point of the match, letting Roger know that he was not just going to hand the championship to him without a fight. "Yeah, it was a big starting point of the match as we were both trying to feel each other out a little bit," Fish mused. "We hadn't played in a while; two and a half years or so. You lose that game there and he just might steamroll you and get more confidence than he already has. When he's ahead in a match, he just plays lights out, unbelievable. So that was huge to keep myself in it. Clearly the first set was huge. I would have liked to have played a little bit better tiebreaker (in the second set); maybe put a little bit more pressure on him. But I can't complain too much," Fish said.

Roger was fairly complimentary on Fish's serve when I asked him if he had some problems seeing the ball off Mardy's racquet since he had so many unforced errors in his return game. "No, I mean, he's got a great serve. He keeps you guessing. His first serve is particularly hard to read and get any proper play on it," Roger explained. "I saw the stats against Roddick, and he had 95% first serve winning percentage, not only here, but in Atlanta. That shows you the guy can hit absolute bullets on the serve, and very accurate ones, too. Every time he misses, he either hits the tape or he misses it by this much (holding his fingers about an inch apart). He's not a guy that's just gonna have completely off day on his serve. Then he mixes it up well with his second serve by kicking it and putting a faster pace on it with the occasional slider (out wide). That variety just keeps you guessing the whole time. You think, okay, I'll play it safe and obviously that's the wrong play. Then you think, okay, I'll go for it, and that's the wrong play, too. That's a credit to a good server," Federer opined.

I then asked Roger about the perception that his peers had narrowed the gap between himself and the rest of them. Roger pointed out that "I'll always have new challenges coming up. I used to play against Sampras, Agassi, Moya, Todd Martin and all those guys. The next generation was already here; it was my generation. That meant playing against the likes of Roddick, Hewitt, Safin and Ferrero," Federer explained. "So, I've played through many generations now and there has always been different challenges and rivals. That's not going to change. I think every five years you'll have someone new; the next generation is probably knocking on the door. It's actually surprising to me to see no teenagers are in the top 100. That kind of surprises me because Becker won Wimbledon at 17; Hewitt won Adelaide at 16 and I was already 30th in the world when I was 19. I guess the reason for that is probably because guys are just so strong; mentally as well as physically. That makes it hard to break through; but I think that in the next few years, we'll see some new faces and names (from the next generation of players)," Federer concluded.


2010 W&SFG Men's Masters Daily Coverage Archive
August 22, 2010 W&SFG Men's Masters: Federer Casts Out Fish To Reel In Cincy Title - Roger Federer, Mardy Fish
August 21, 2010 W&SFG Men's Masters: Fish Swims Past Roddick, Roger Rolls Over Baghdatis - Marcos Baghdatis, Roger Federer, Andy Roddick, Mardy Fish
August 20, 2010 W&SFG Men's Masters: Nadal bounces out, Federer & Roddick On Collision Course - Rafael Nadal, Marcos Baghdatis, Roger Federer, Nikolay Davydenko, Andy Roddick, Novak Djokovic, Mardy Fish, Andy Murray
August 19, 2010 W&SFG Men's Masters: Federer Walks, Roddick Talks, Murray Balks - Rafael Nadal, Julien Bennetteau, Robin Soderling, Andy Roddick, Marcos Baghdatis, Tomas Berdych, Nikolay Davydenko, David Ferrer
August 18, 2010 W&SFG Men's Masters: Roddick Rallies, Nadal makes a Dent
August 17, 2010 W&SFG Men's Masters: Fish Fry & Roger's Reaction To His Critics
August 16, 2010 W&SFG Men's Masters: Americans Take Center Court By Storm

2010 W&SFG Women's Open Daily Coverage Archive
August 15, 2010 W&SFG Women's Open: Clijsters Comes Full Circle, Winning Cincinnati Where She Started Her Comeback
August 14, 2010 W&SFG Women's Open: Sharapova vs Clijsters in The Cincy Showdown
August 13, 2010 W&SFG Women's Open: Sharapova, Clijsters, Ivanovic Rising
August 12, 2010 W&SFG Women's Open: The Sharapova Express
August 11, 2010 W&SFG Women's Open: It's not the heat, it's the humidity
August 10, 2010 W&SFG Women's Open: The Cincinnati Sauna
August 9, 2010 W&SFG Women's Open: Media Roundtable and Day 1 Matches
August 8, 2010 W&SFG Women's Open: W&SFG Women's Open Cincinnati 2010 Preview

---
If you wish to provide a comment to the author of this Wild Cards column, please use this form. Tennis Server will forward the comment to the author.



Wild Cards Archives:
1998 - 2003 | 2004 - Present
If you have not already signed up to receive our free e-mail newsletter Tennis Server INTERACTIVE, you can sign up here. You will receive notification each month of changes at the Tennis Server and news of new columns posted on our site.
This column is copyrighted by the author, all rights reserved.
---